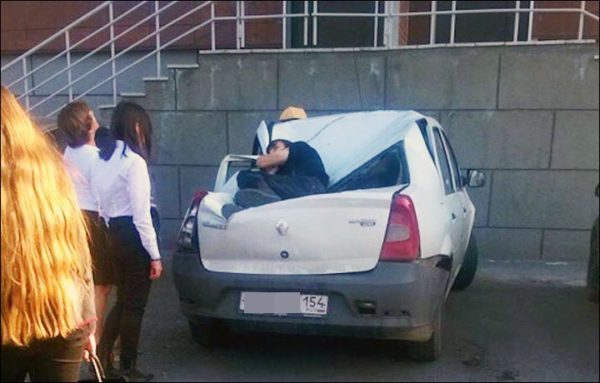 A 16-year-old boy, Alexander Shadrin, was saved from death by a white Renault taxi, when he fell from his 23rd floor apartment in Novosibirsk, Siberia, Siberian Times reports.
Eyewitnesses say the teenager climbed over the balcony to "impress a girl" but then could not cling on and fell 230 feet.
The identities of the girl he was seeking to impress, and his relatives who gave statements on the accident, have not been made public.
Shadrin, who was conscious after the accident, was rushed to Hospital Number 34 where he is in a 'stable' condition in intensive care.
The driver was also not inside his vehicle at the time.
Photo Credit: Vkontakte/Siberian Times