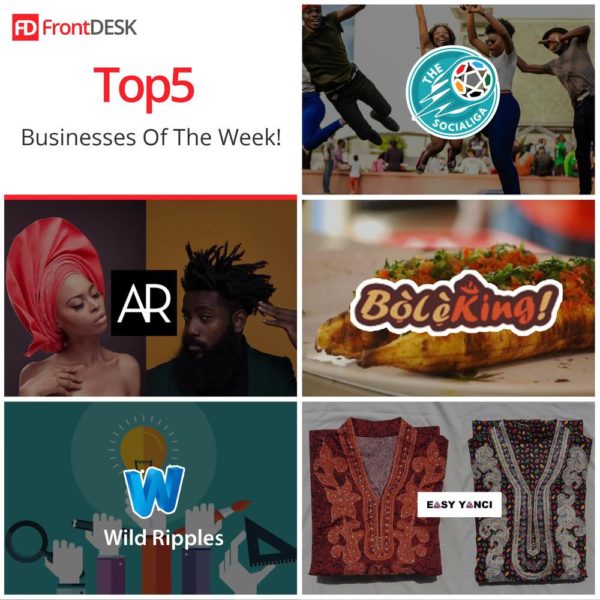 Based in Lagos, Anny Robert is quickly becoming one of the most popular portrait photographers in Nigeria, and one of the most recognizable in Lagos.
His style is painted across every image he captures, be it color or black and white, and it's a good kind of style that's gotten him interviewed in magazines and online photography websites.
His pictures are fascinating – not to mention affordable – and his photos depict some real emotions. As with all the businesses on this list, his work speaks for itself better than we can speak on its behalf.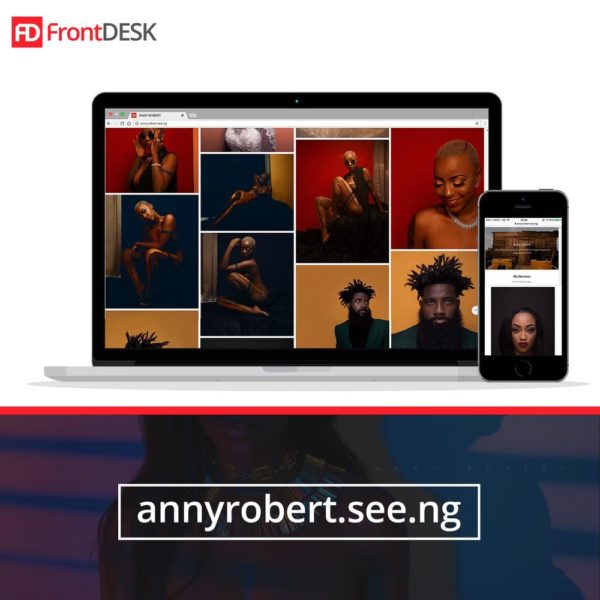 Visit his website and see for yourself: http://annyrobert.see.ng/
Easy Yanci is a designer who believes that effortless, cheap and easy fashion should be the norm. And we agree with her. Her signature style – a combination of traditional, vibrant, lightweight Nigerian fabric and modern flair – is an instant hit.
Her collections are very unique, so watch out Nigeria. She will be debuting a new collection soon. Her contemporary, vivid and youthful pieces are vital wardrobe additions for women seeking modern, striking fashion that's bold and fashionable.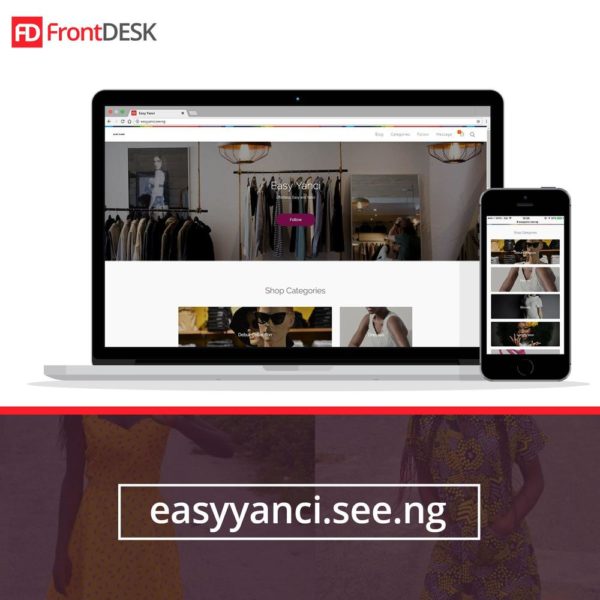 View Easy Yanci's designs here: http://easyyanci.see.ng/
In a world where branding and advertisement are essential to the success of any venture, Wild Ripples offers needed and crucial services to take your business to the next level.
They work with brands in creating unique digital experiences for users, fans, and customers, leveraging on social media, content marketing, and other digital technologies with a mobile-friendly focus to offer novel forms of engagement that contribute to a business' bottom line.
They do a great job capturing the essence of who a company is, and translating that into a visually appealing story on websites and marketing materials. But don't take our word for it, head on to their website and see for yourself: http://wildripples.see.ng/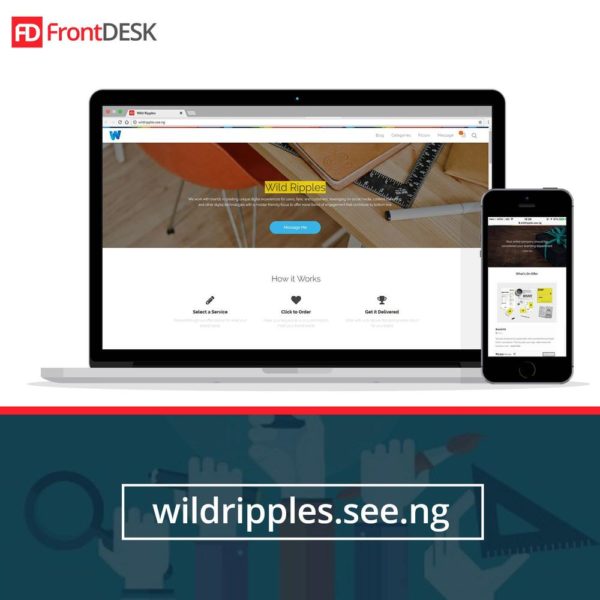 Meet the business that is offering a first class experience and taste of Port Harcourt's greatest export, Bole and Fish!
They're asking you to "Make history with them as they present Port Harcourt's Iconic Meal to the world." And we couldn't be happier. The Bole and Fish and its variations are so good that you might even pick them over food. True story!
Their meals come complete with finely grilled Bole and of course, barbecued-to-perfection fish with that good peppery taste. And not just that, all the bases are covered when it comes to traditional sides: Coleslaw made from finely shredded cabbage, Yam/Sweet Potatoes, Catfish sauce.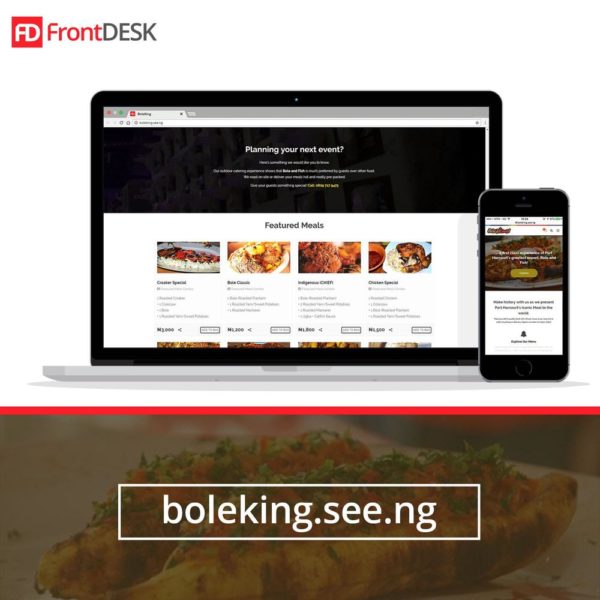 Okay we'll stop now and give you a chance to visit their site: http://boleking.see.ng/
The Socialiga was formed to provide a platform for young Nigerians to continue to satisfy their interest in sports in an organized, and yet sooo fun environment.
With the Socialiga, private individuals get to work as amateur players, coaches and even event organizers (as volunteers) having fun while picking up soft skills in event and people management in a non-hostile environment.
The Socialiga events are legendary and they perfect places to meet new people and hang out with old friends. The just concluded SociaLympics was proof of that.
There is more proof in pictures on their website, so head on there: http://thesocialiga.see.ng/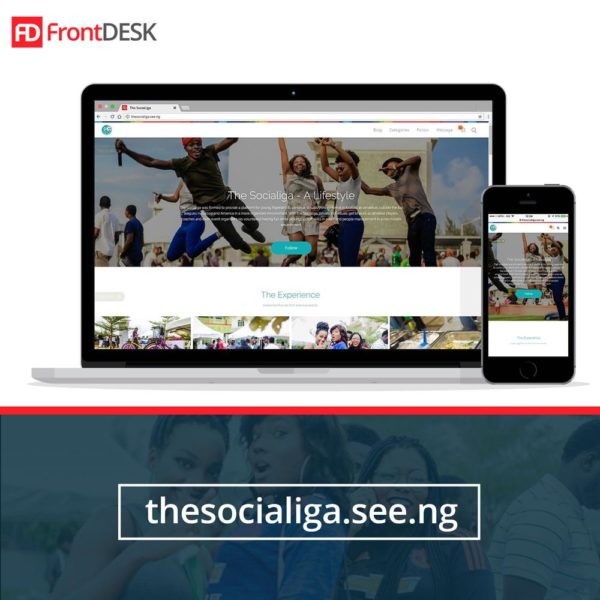 Do you have a fully functional mobile friendly website for your business that allows you receive online payments from your customers?
Join many smart Nigerian entrepreneurs, retailers, designers, chefs, event organizers, makeup artists, tailors and celebrities using FrontDesk.ng to open a beautiful website, accept online payments seamlessly and grow their awesome businesses.
What is Frontdesk.ng? FrontDesk.ng helps anyone easily launch a simple and secure website in minutes, that enables them showcase their products, services, talent or accept bookings; sell & receive online payments immediately from anyone, anywhere.
FrontDesk was launched not only to empower entrepreneurs and business owners get a website without hassle, but also to help grow and expand their businesses.
For more information, visit www.frontdesk.ng
_______________________________________________________________
Sponsored Content