Some days, I just want something really decadent but also ridiculously healthy. The day I made these sweet potato pancakes was one of those days. I had some left over sweet potatoes in the fridge and, quite frankly, was bored with the normal things one is "supposed" to do with sweet potatoes.
How many times can somebody eat sweet potato porridge or sweet potato fries? I wanted something fresh, interesting, and different.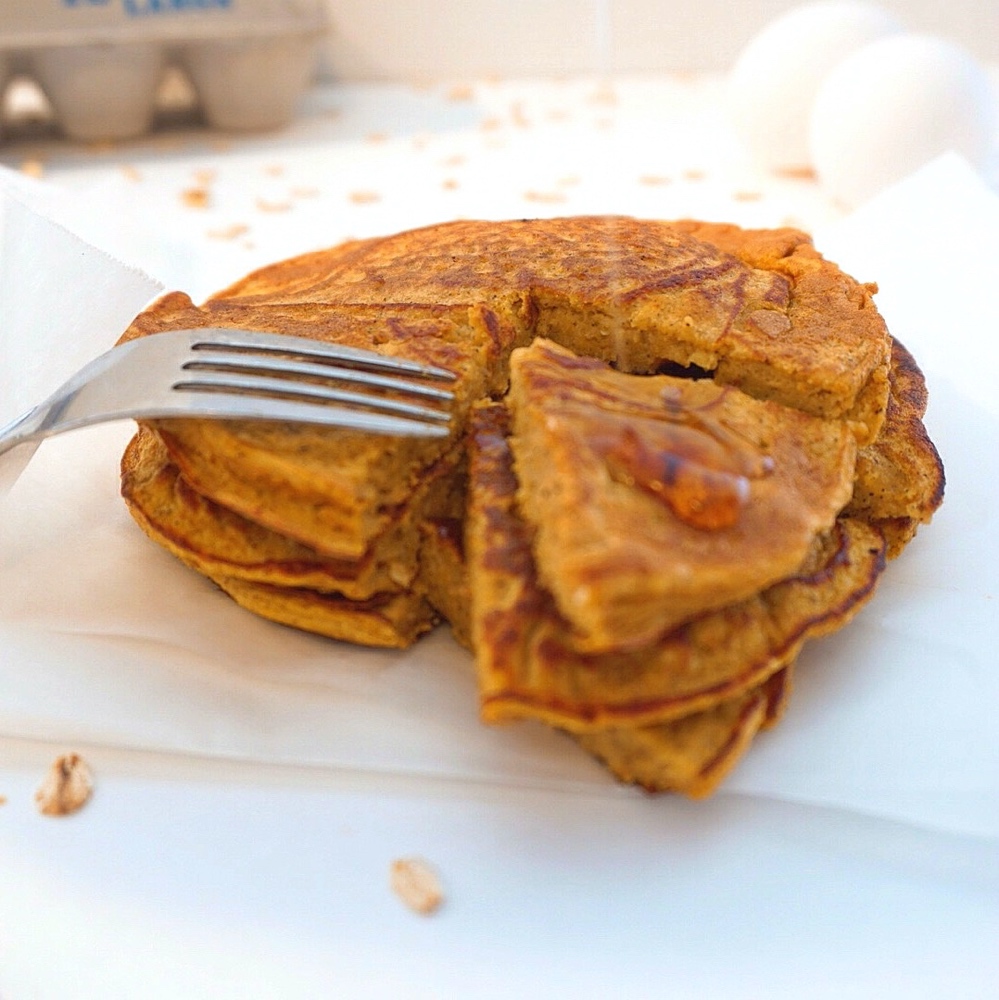 What I love the most about these pancakes is the nutritional content. Unlike regular pancakes that can be very fattening because of the white flour and sugar, these pancakes are actually amazing for weight loss! They are high in protein, high in fiber, and low in fat.
Not only that, these pancakes are 100% sugar free. Yes, pancakes that taste quite nice without sugar! If you really like sugar feel free to add some to the recipe though. You'll still benefit so much from the protein, fiber and vitamin A content. As if that's not enough, each pancake is less than 100 calories. That's less than 1 slice of bread.
Now, onto the recipe!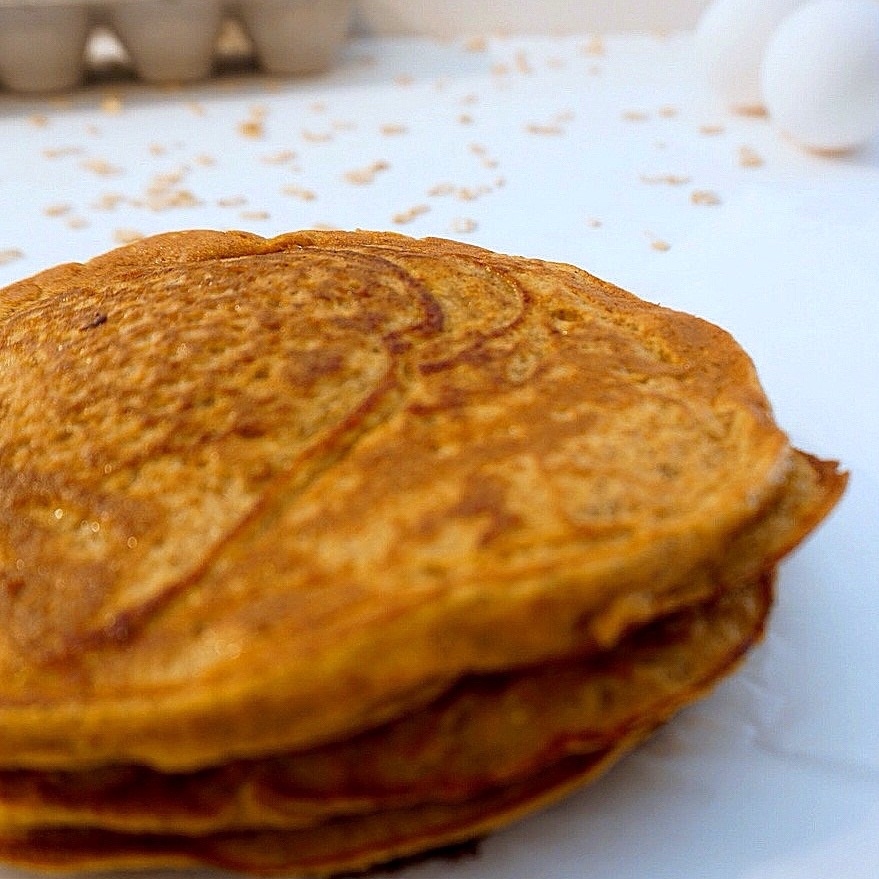 Ingredients
For 3 pancakes
1/4 cup mashed boiled sweet potatoes
1/2 cup Quaker oats
4 egg whites (makes it fluffy!)
1/2 teaspoon nutmeg or cinnamon
1/4 teaspoon salt
1/2 teaspoon vanilla essence
1/2 teaspoon baking powder
1 tablespoon honey (add sugar if you prefer)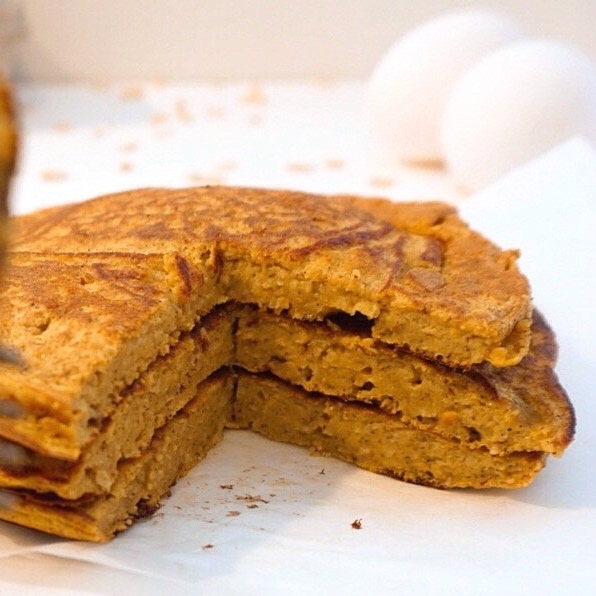 Directions
Add a few drops of oil to a non-stick frying pan (or, preferably, spray with olive oil spray)
Blend all the ingredients together in a blender
Pour blended ingredients into frying pan
Fry for 3 – 5 minutes on medium heat until bubbles start to form on the surface
Flip and fry the other side
Enjoy with syrup, fried eggs, or any other deliciousness your heart desires!
Get your workout videos and interesting recipes free on my blog – www.KobokoFitness.com