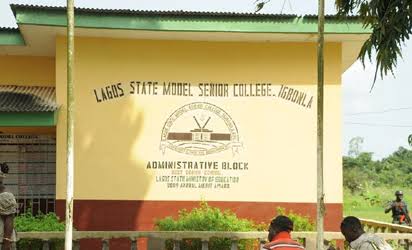 The Lagos State Government on Wednesday confirmed the release of the four students and teachers of the Lagos State Model College, Igbonla, Epe, kidnapped by suspected Ijaw militants on October 6.
Steve Ayorinde, Commissioner for Information and Strategy, said in a statement in Ikeja that the students had undergone medical check-ups after which they were reunited with their families.
"The Lagos State Government today welcomed the released school students, Vice-Principal and Head teacher of Igbonla Model College, Epe, who were kidnapped by suspected Ijaw militants on Thursday October 6, 2016. The children are doing well; they have been taken through medical checkup and have been safely reunited with their families," he said.
Ayorinde, who reiterated the government's determination to protect lives and property, urged residents to be more vigilant, security conscious and report all suspected persons and objects seen within their neighbourhoods to the appropriate security agencies.
"The determination of the government to ensure 24-hour security of the State is evident in the huge investment in the equipment and welfare of security agencies, especially the police," he said.
The Commissioner said the government had taken adequate steps to stem the tide of kidnapping in the State.
He said that in line with the directive of the State Governor, Akinwunmi Ambode, plans had been concluded to commence the demolition of illegal structures erected across the state waterfronts and creeks.