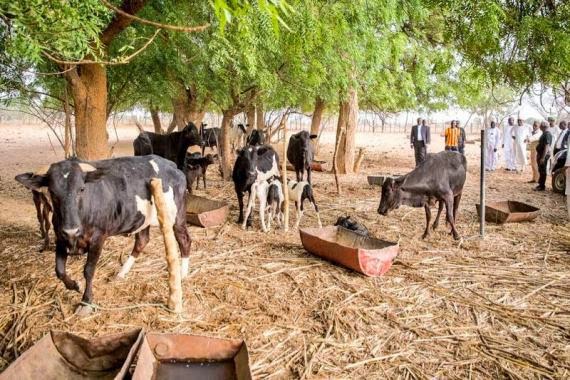 Dr. Adeboye Nurudeen of the Department of Paediatrics, University of Ilorin Teaching Hospital (UITH) has warned mothers against the use of cow urine concoction as curative measure on convulsing children as practiced in some parts of the country.
He gave the warning in an interview with the News Agency of Nigeria (NAN) on Sunday in Ilorin.
He explained that although febrile convulsion was usually a frightening experience for nursing  mothers, using such concoction would increase infant  morbidity and mortality.
He described febrile convulsion as "seizure caused by fever and a sudden change in a child's body temperature."
"A high temperature above 38°C is a sign of infection somewhere in the body and is often caused by a virus or bacteria. The best option in such a situation is to seek medical attention immediately and not to use cow urine," he said.
He said it was wrong to administer cow urine concoction, common in South-west Nigeria or palm oil concoction, also common in South-Eastern Nigeria.
Nurudeen explained that other intervention methods practiced by nursing mothers included infliction of injury in form of burns, sacrifice and forceful feeding of convulsing child with various forms of traditional concoctions.
The paediatrician noted that though some of the concoctions could abort seizures, their harmful effects outweigh their usefulness.
"The harmful effects of cow urine concoction vary with the dosage given, route of administration and the interval that elapsed before presentation and the underlying pathology," he added.
The expert, however, said such practice was gradually phasing out as more women were enlightened on the hazards.
The paediatrician further said that research had shown that the practice of using cow urine and sacrificial marks on convulsive children still persist in some parts of the country.
Nurudeen then urged mothers to seek prompt medical treatment at health facilities whenever their children experience  convulsion.