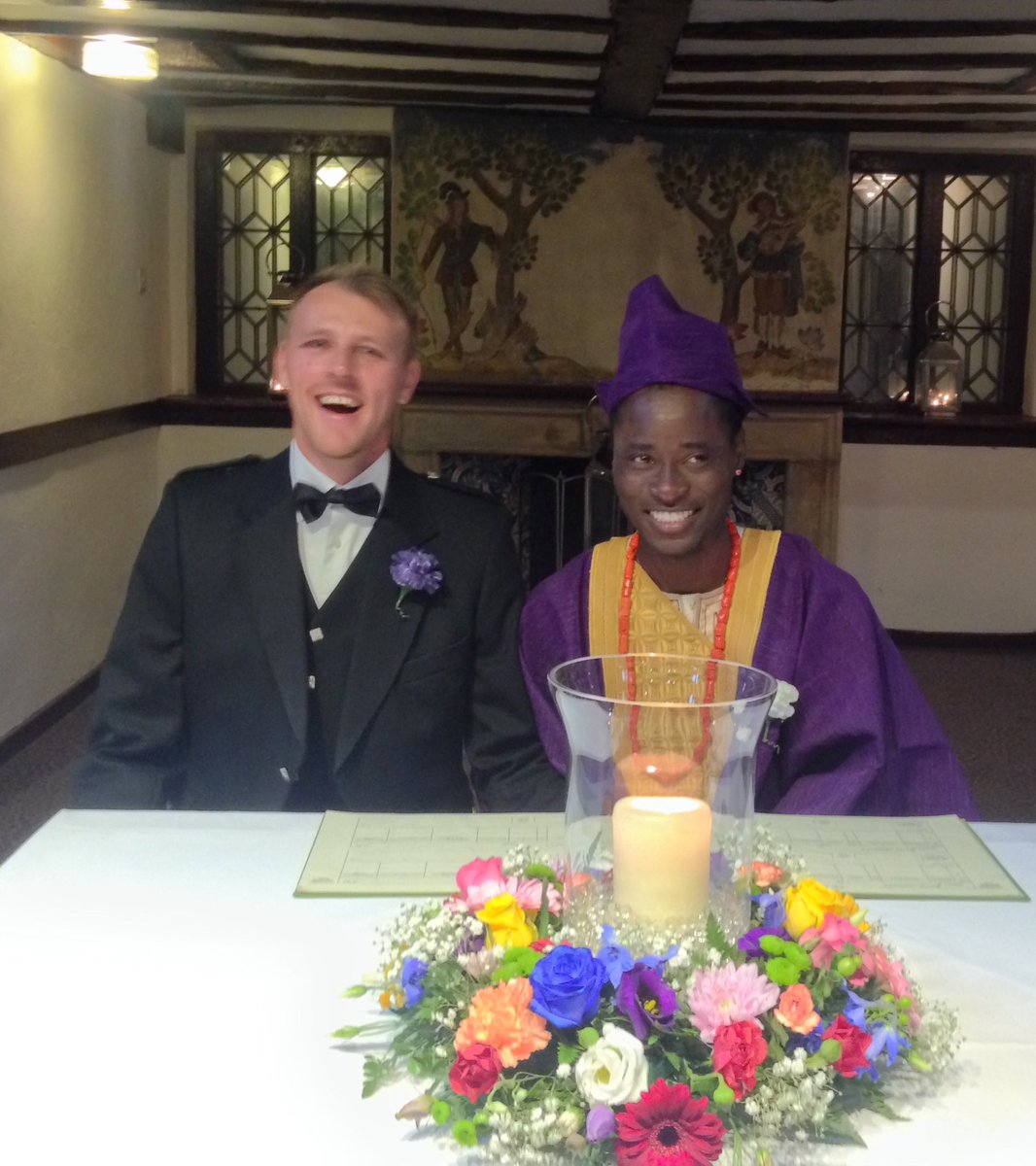 Bisi Alimi got married yesterday to his love Anthony in the presence of family and friends in the UK.
The couple had a joint Halloween party and stag do last weekend – click here if you missed it.
Before his wedding he Tweeted that he was delighted to be married, but he remembers places in the world where love is a crime.
In Presence of friends & family from around the world, Anthony & I will say 'I Do'. But we remember places in the world where love is crime pic.twitter.com/iKVQ4FCA9h

— Bisi Alimi (@bisialimi) November 5, 2016
'Boy that day was LOVE' Bisi & Anthony's wedding was perfect-exquisite. Full of love & happiness. What hope all of us. Thank you @bisialimi pic.twitter.com/zvJXPIJ7fG

— Jonathan Cooper (@JonathanCoopr) November 6, 2016
@bisialimi & Anthony's wedding was so special-bursting w love-amazing people from across globe-beautiful Nigerians-stunning Aussies-ENERGY! pic.twitter.com/rvhsZrxVXF

— Jonathan Cooper (@JonathanCoopr) November 6, 2016
Brilliant [email protected] wedding-r marriage is political says @bisialimi -we r partners in crime-LGBT ID a crime in Nigeria & Aus no=marriage pic.twitter.com/hOVaW3Egs2

— Jonathan Cooper (@JonathanCoopr) November 6, 2016
And @rerutled and I were thrilled that @bisialimi and Anthony shared their beautiful day with us. Congratulations! pic.twitter.com/LN6jEY6RqD

— Mona Eltahawy (@monaeltahawy) November 6, 2016