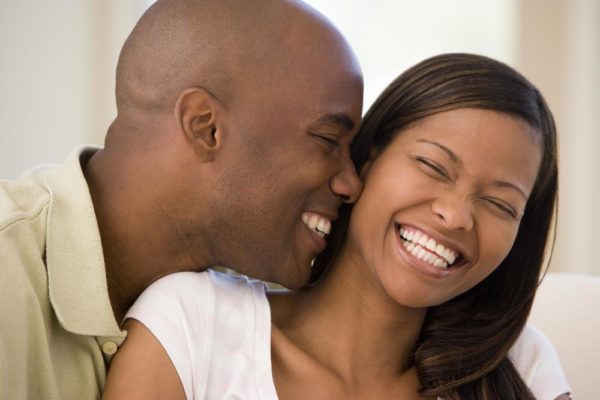 Please hear my side of the story; I know you are very busy; pulled here and there by the demands of life, love and work. You've been stuck on the 3rd Mainland bridge for over two hours and you'd get home to a wife waiting in bed in that wine-coloured housecoat and a coquettish smile; you've maximized the traffic; you've got some agbo jedi from that hawker with his typically solicitous smile. You'd want to get home quickly for some action. I'm from the sunshine state, but I know how things work in Lagos. I just need a few minutes to be heard.
Please.
I have been vilified as a bad assistant, I've been called a thief, I've been told of my need for deliverance from the spirit of greed; but I had my instructions, and I've got my boss shouting a couple of times because I'd asked questions about orders that had been clearly given.
You know Mr James? I don't know his other name but he was one of those Kogi/Benue folks; I'm talking about the guy that would wear a pink tie, green shirt, yellow trousers and rubber sandals.
Okay, it was not that bad. It's just an exaggeration of his dressing. All I'm saying is, that guy was a poor dresser. He was undoubtedly poor; he was the kind that would fast most days of the month for lack of breakfast or lunch.
If I talk about his long neck and oversize trousers you would know immediately who the cap fits in our gathering.
He came to the church office a certain morning about a month ago with all his brown front teeth out and this brown envelope. The envelope was so flat you would think the envelope was the gift itself.
"I came to show my love for the man of God." He said.
"You can't see him now." I said, avoiding his face because of the smell of garlic that came with his breath.
He smiled, he made me wonder what was so funny in not been able to see the man of God. "I know. I just want to drop this offering."
I took the envelope, felt its lightness, and imagined a fifty naira note or a twenty naira or a ten; the wretched-looking type that would make you hear the gruff voice and see the red eyes of a bus conductor. I imagined a hundred naira note, a five hundred naira note; maybe a single one thousand note assuming this hungry-looking brother got an uncommon miracle.
The envelope was clean and smooth; I decided it was a clean note. Maybe brother James would now be able to buy a new-looking second hand shoe in Yaba.
Pastor Onyeachonam called me in a few minutes after I got the envelope, so I did not get to open it.
"Have you sent a message to the building committee members?"
"The network is bad sir." I said.
"All the networks are bad? Young man, what is wrong with you? Why are you so irresponsible?"
"I'm sorry sir. I will try the other networks."
I wanted to hurry out of the office, I changed my mind.
"What are you waiting for?" He barked.
"Brother James gave me this envelope." I raised it up, "He said it's an offering to show his love for you sir."
The man of God looked at the envelope as if it is a paper plane in the hands of a dirty smelling child.
"You can take it. Whatever it is." He said with a frown.
When I opened the envelope as soon as I got out of the office, when I came face-to-face with the cheque of five million naira, what do you expect me to do? What would you do? You think I should go back to my boss and tell him what he had just given me cheaply?
I called Bro James; I got his number from the church records. His wife took the call. Of course you know his wife. That woman would easily be the poster woman for publications advocating donations for refugees; that woman would wear faded round-neck shirts and adire iros, her head always covered with a red or a yellow scarf. I think she had just two of those scarfs.
She told me of her husband's new job with Shell; I got to know about Bro James' degree in Petroleum Engineering from the University of Ibadan and the job application he had sent about two years ago. She said their heaven has opened. I said a loud amen.
"The man of God is grateful." I said, eager to end the call so that I can start shopping; since I now know that Mr James had not been involved in armed robbery or kidnapping or some shady thing that could drag the name of our good Lord in the mud.
So, yeah; there you have it. I bought a house in Akure's Alagbaka, that is why I resigned. I live here now. I bought a Corolla S, and I paid for Ngozi's Igbanku, I started my farm business here.
Indeed I've been saving a lot before the man of God blessed me with the five million naira.
What is this nonsense talk about me defrauding a man of God?
Photo Credit: Monkey Business Images | Dreamstime.com