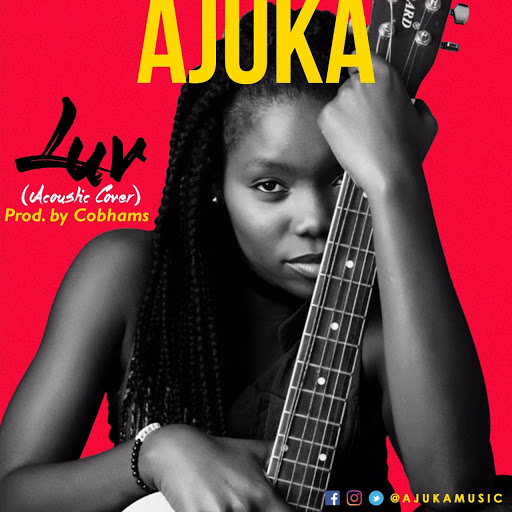 Cobhams Asuquo is out with a brand new episode of his podcast and in this episode he takes time out to introduces us to a diamond-in-the-rough, 17-year old Ajuka.
Read what he has to say below.
Usually I don't do this while we're serving your weekly dose of the countdown but we would like to serve you a double dose of amazingness. If you would spare the time to read my little back story, it would help.

I'd like you to meet Ajuka.

Ajuka is just 17, I met her at an open air concert sometime this year and she wanted me to make music for her. I went on to tell her that I wasn't taking production gigs at the moment but I would introduce her to one of my friends who might consider working with her, and she left unhappy, I conjectured. ('Cause I wouldn't know for sure lol), but a friend of hers, Mahmood, who is now a dear dear friend of mine, persuaded me to at least listen to her sing.

She sang to me for just a few seconds and there and then, I told her with all seriousness that if she ever asked anybody for anything and they refused to give it to her, on her way out, she should sing and they would change their minds.

Ajuka is a work in progress and a diamond in the rough if you will, but she's a diamond nonetheless, and that's what's important. I just want people to get a sample of her rich, rustic voice. We recorded a cover of Tory Lanez's Luv, and I hope you like it. One more thing, she's very precious to me and i hope that with your help, she can certainly become the star she deserves to be.
Listen to the podcast below.