Intercontinental Distillers Limited Officially Unveils the New Look of Eagle Majesty and Eagle Emperor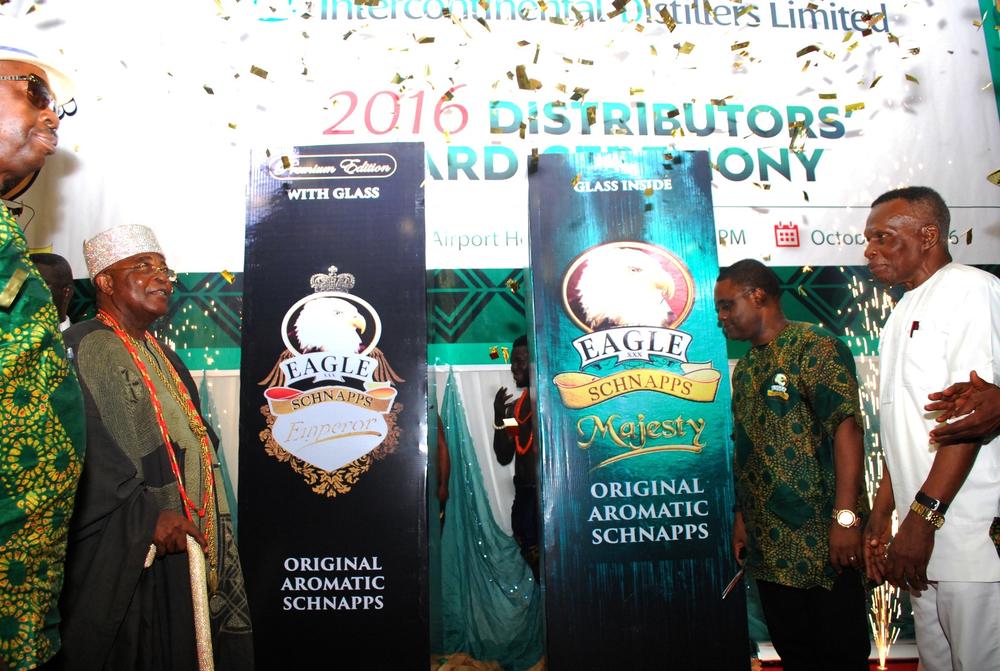 Intercontinental Distillers Limited, makers of Chelsea Dry Gin, recently unveiled the new looks of Eagle Majesty (75cl) and Eagle Emperor (1 Litre gift pack). These new bottles were relaunched at Intercontinental Distillers Limited Distributors' Award held in Lagos.
The Alake of Egbaland, Oba Adedotun Gbadebo who unveiled the bottles accompanied by IDL's top Management staff, said Eagle Aromatic Schnapps is a brand that has continually shown respect and appreciation for tradition. He added that Eagle Schnapps is used at all celebrations. Mobolaji Alalade, Head of Marketing, IDL, said the brand was renewed because of imitations in the market. According to him, the new look has full proof security features on its bottle caps and label. He also added that the gift pack was one of its kind in Nigeria and each bottle contains a tot glass and handkerchief.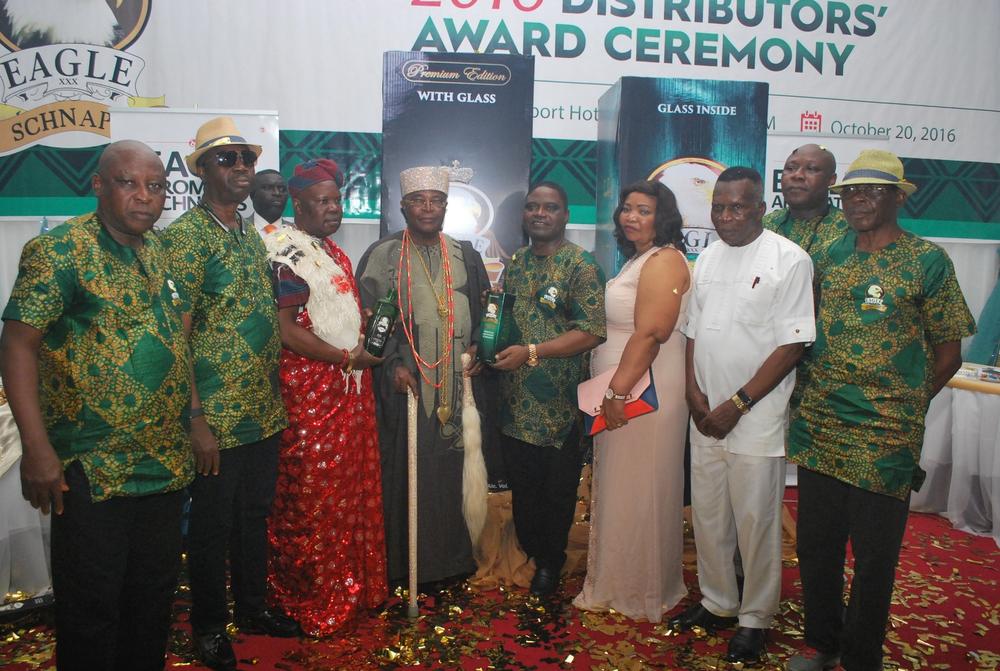 The relaunch was preceded by IDL Distributors' Award ceremony. The event, which saw distributors from the ten IDL distributing regions, scattered across the country, goaway with a total sum of 296, 974, 000 in cash and gifts, is an annual remuneration ceremony for the hard work and diligence of the company's trade partners.
The gift rewards included Single door fridges, a 42 inch LED TV, a 55 inch LED TV, a 15 KVA Generator, a 20 KVA Generator and 4 tonne trucks. The No 1 distributor from Port Harcourt, Meridan Marketing, won 6.5 million cash reward and a 10 tonne truck. Its Managing Director, Mr Joseph Ugwoegbu, expressed his appreciation and surprise that IDL would yet still reward its trade partners in the economic recession.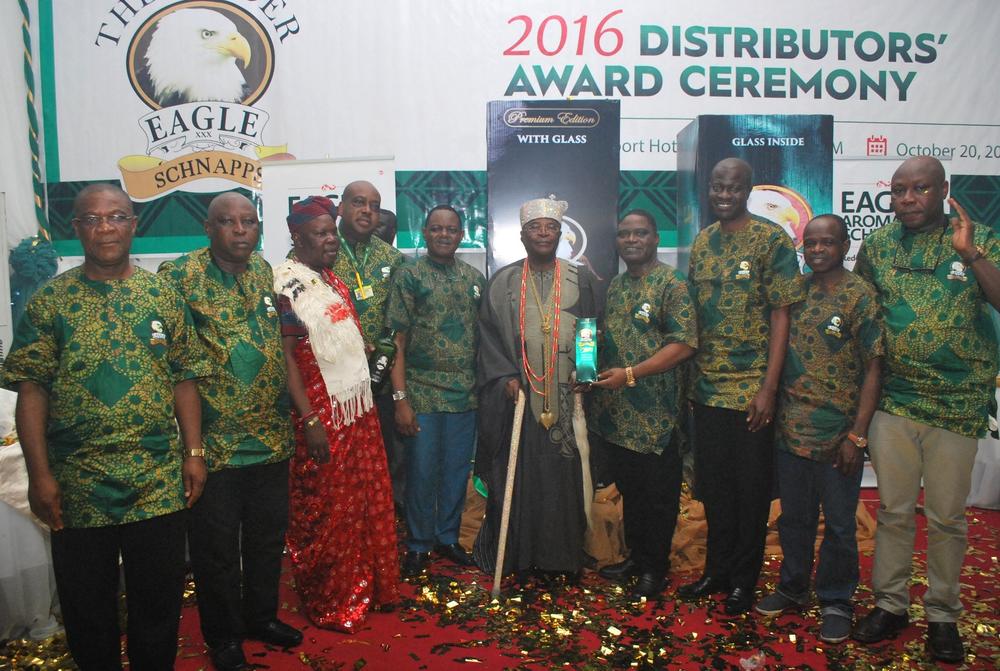 The Managing Director of Intercontinental Distillers Limited, Engr. Patrick Anegbe, stated that IDL is a Nigerian brand of Nigerian products,which are of quality that compares with international brands, for the Nigerian market.
He added that the made in Nigeria policy can be supported by the Government with infrastructural development and easy access to forex to encourage manufacturing businesses and the drive for economic sustenance through local productions.
See more photos from the event: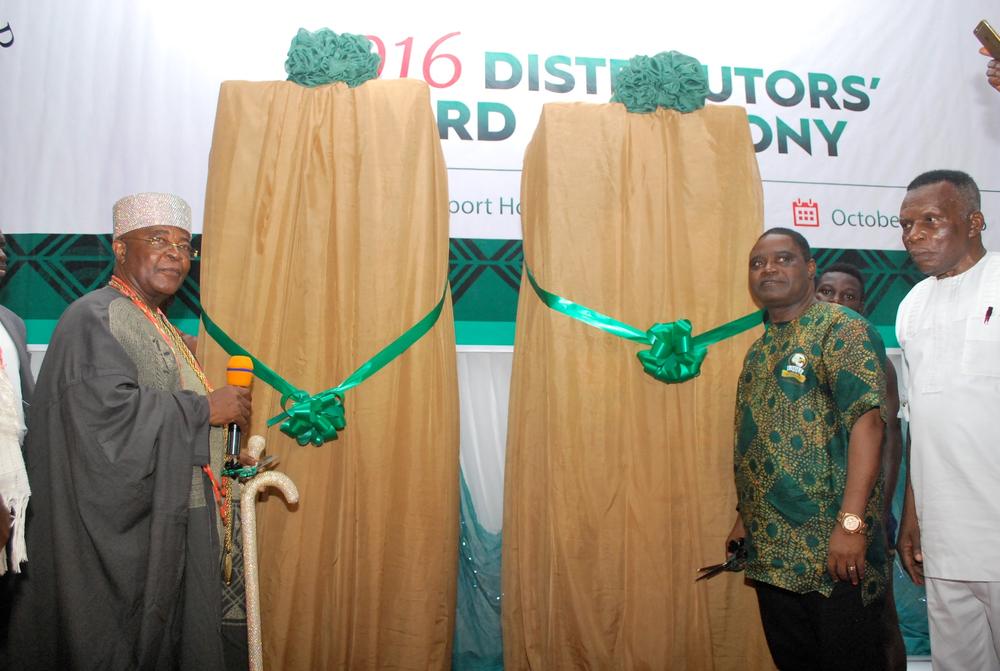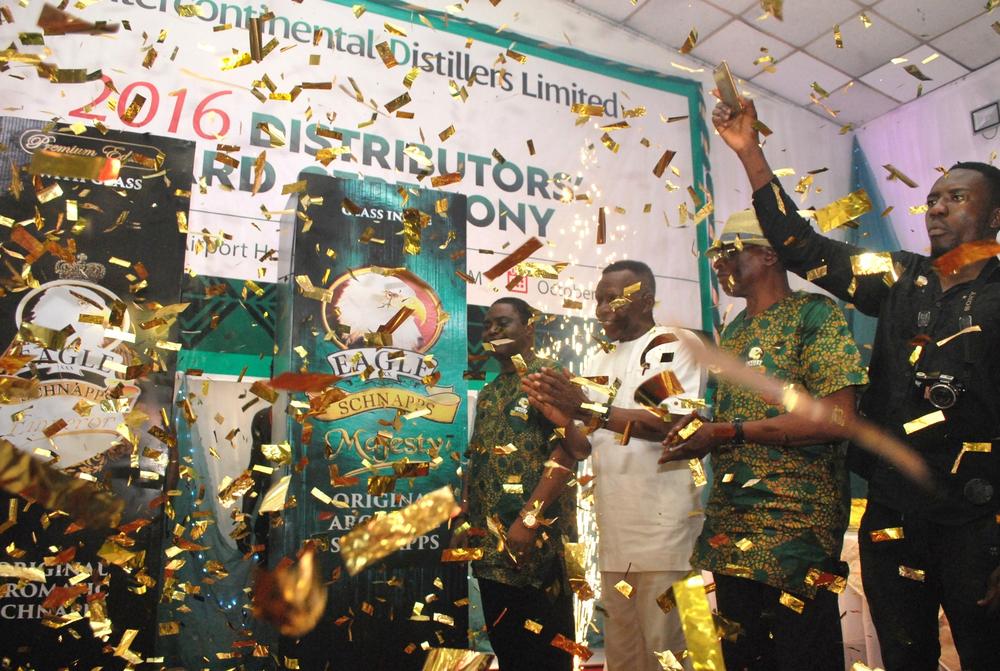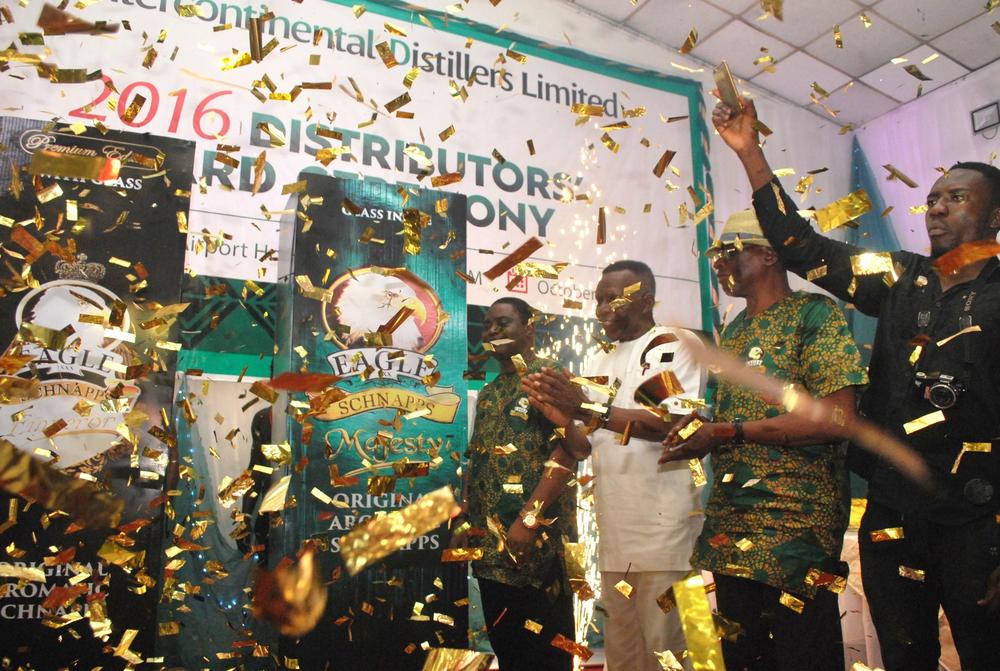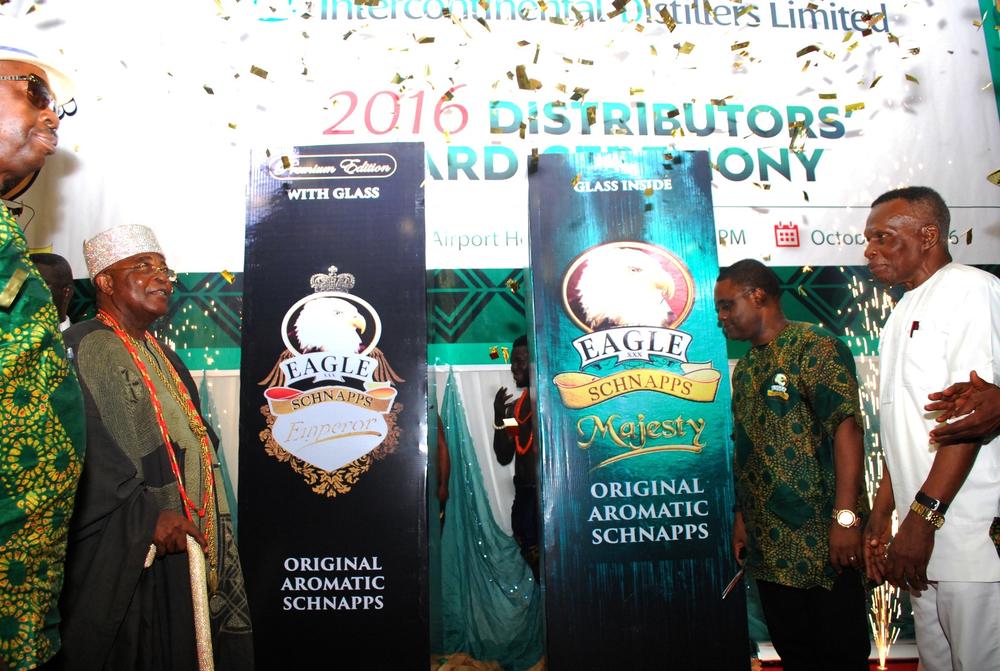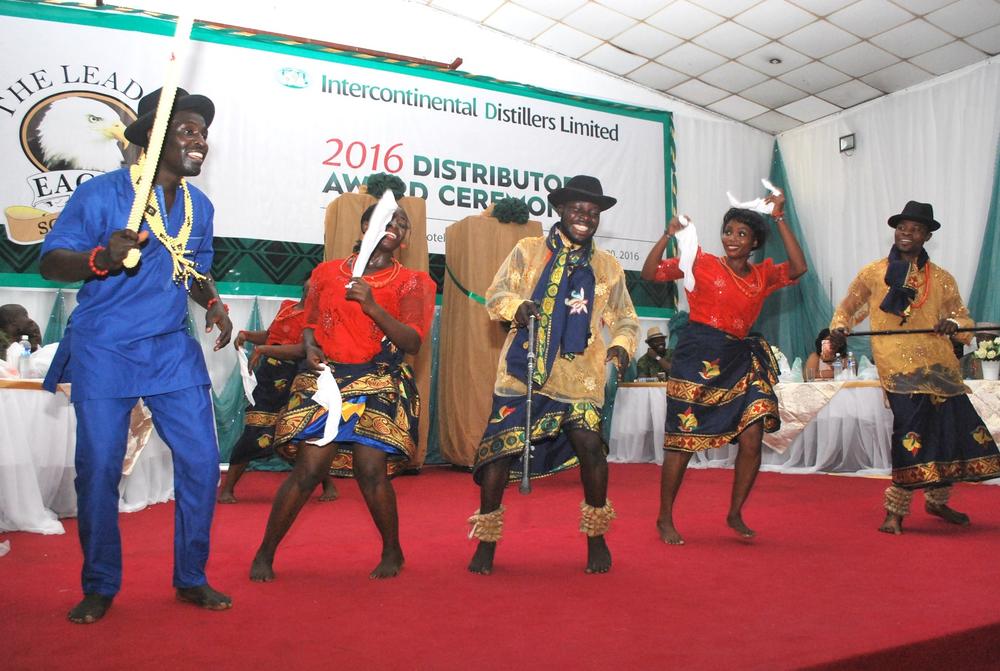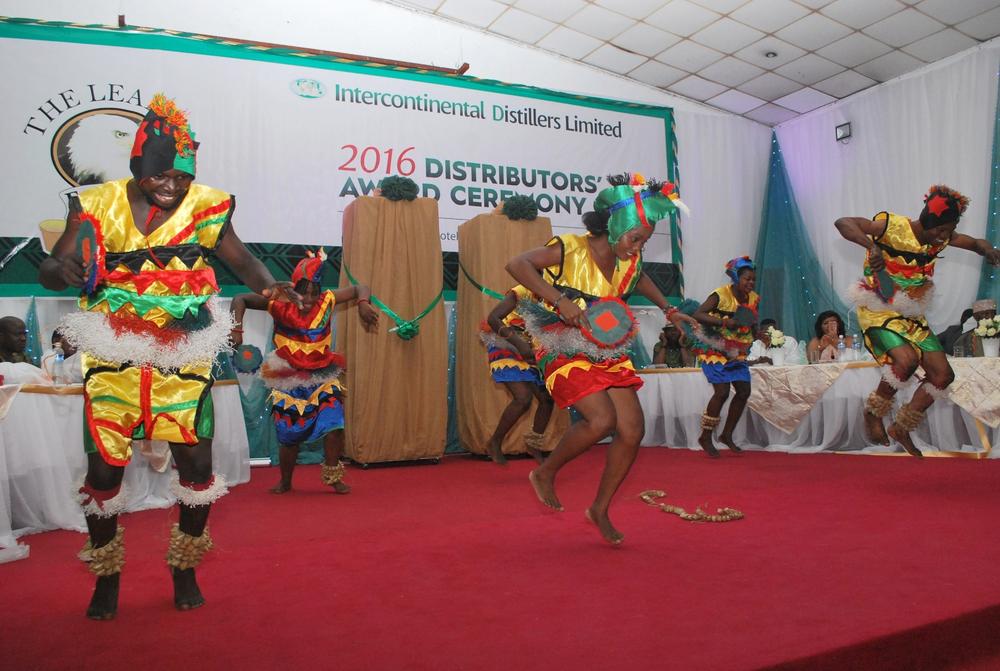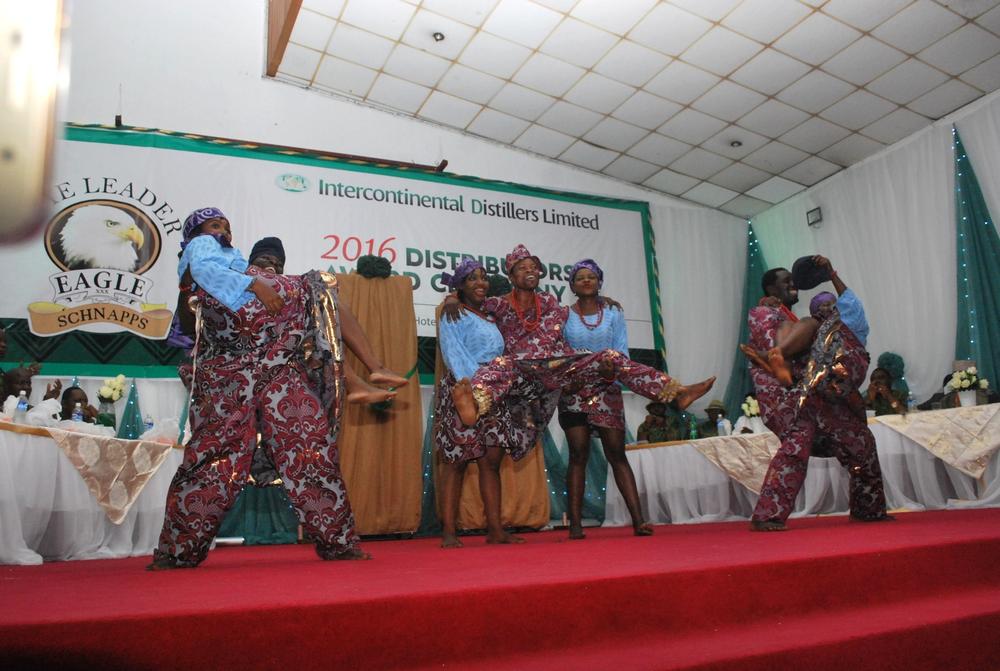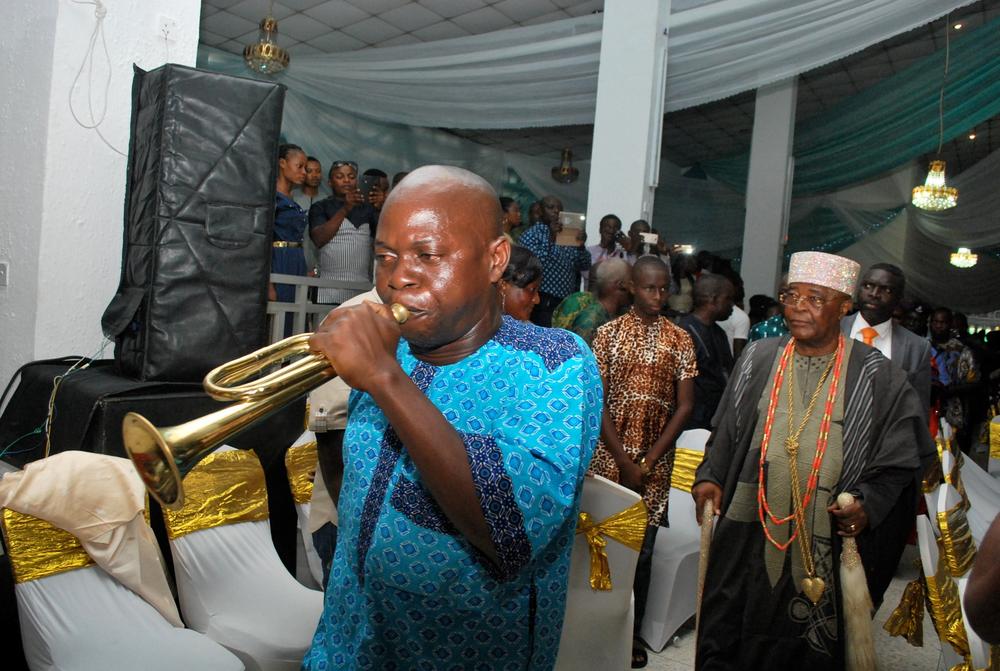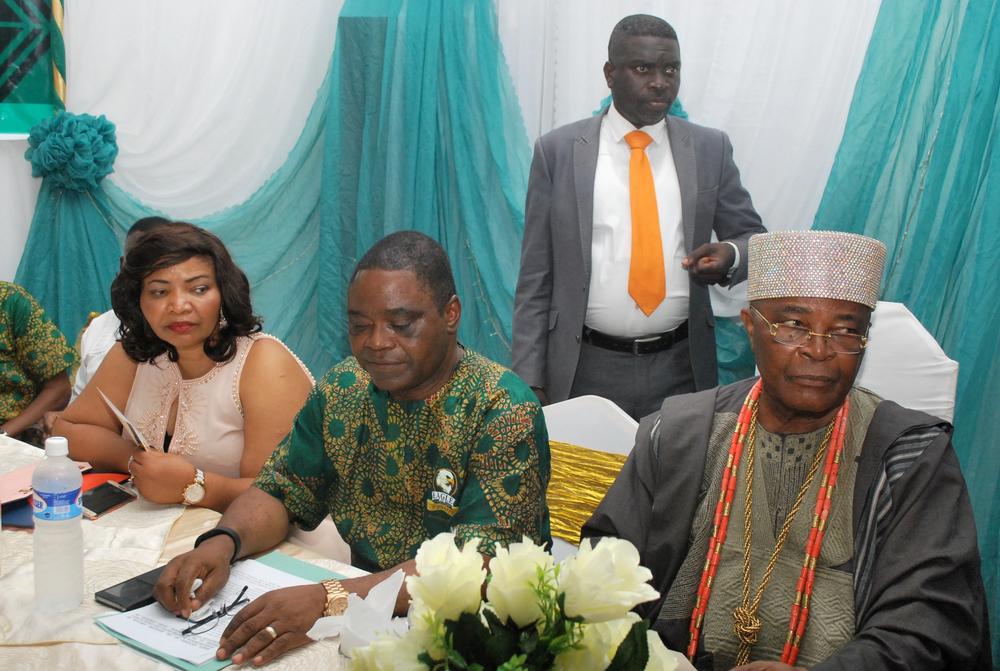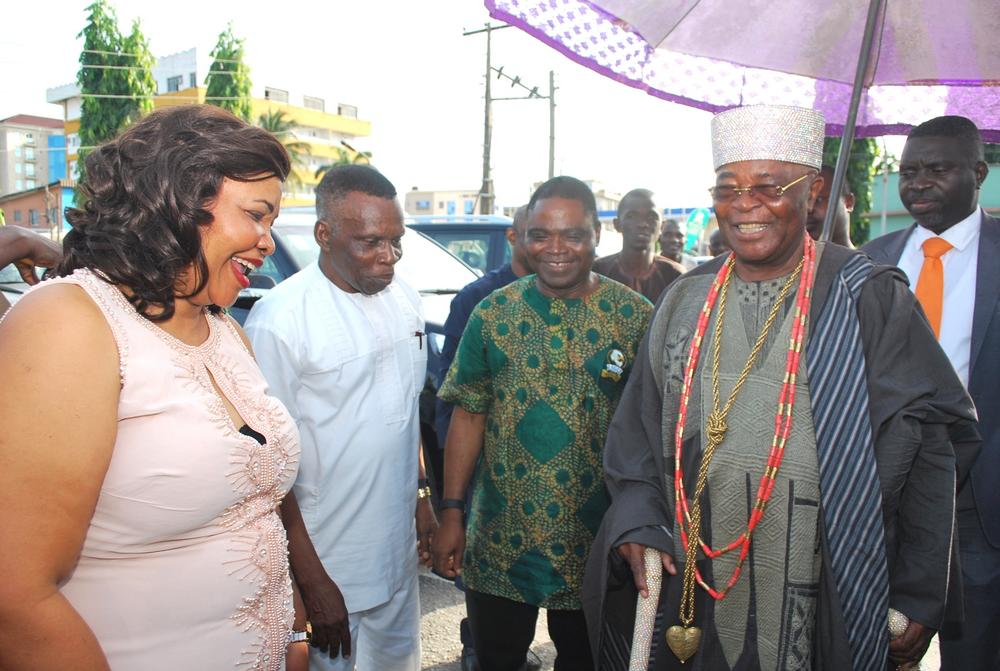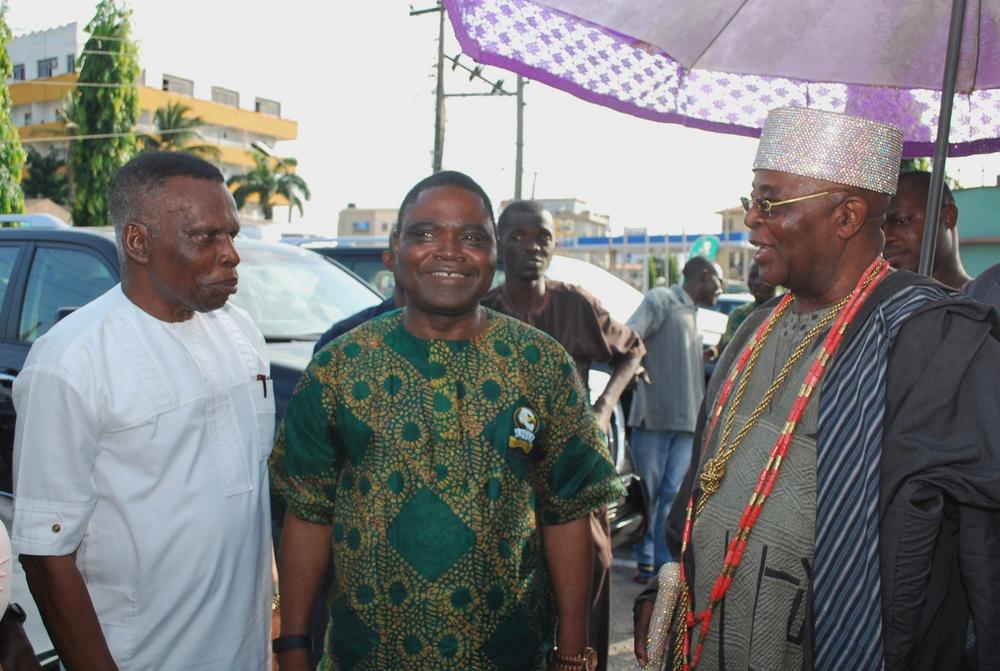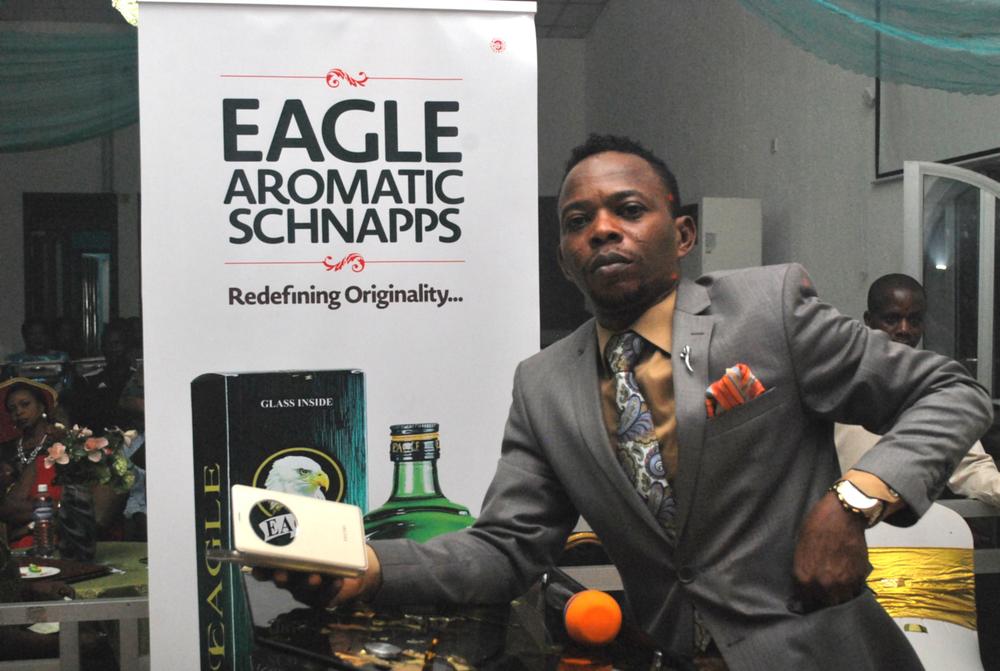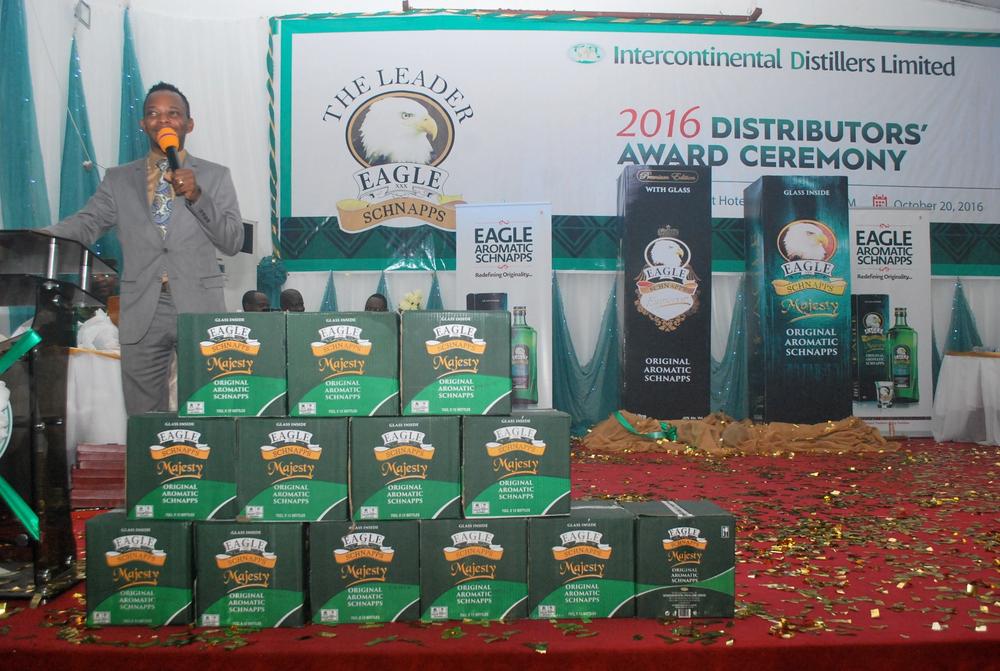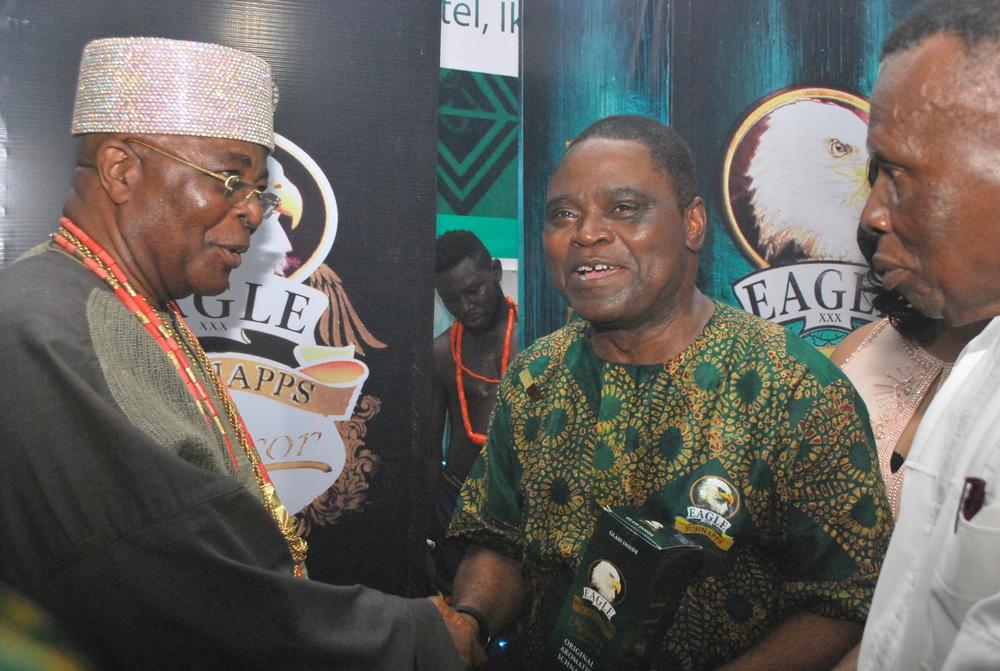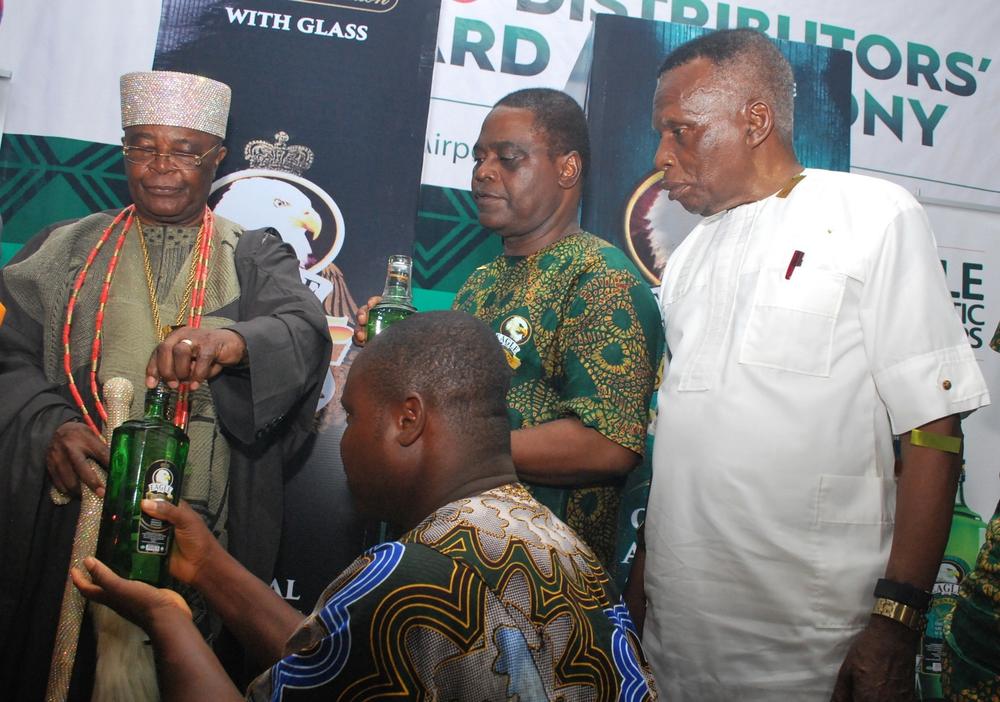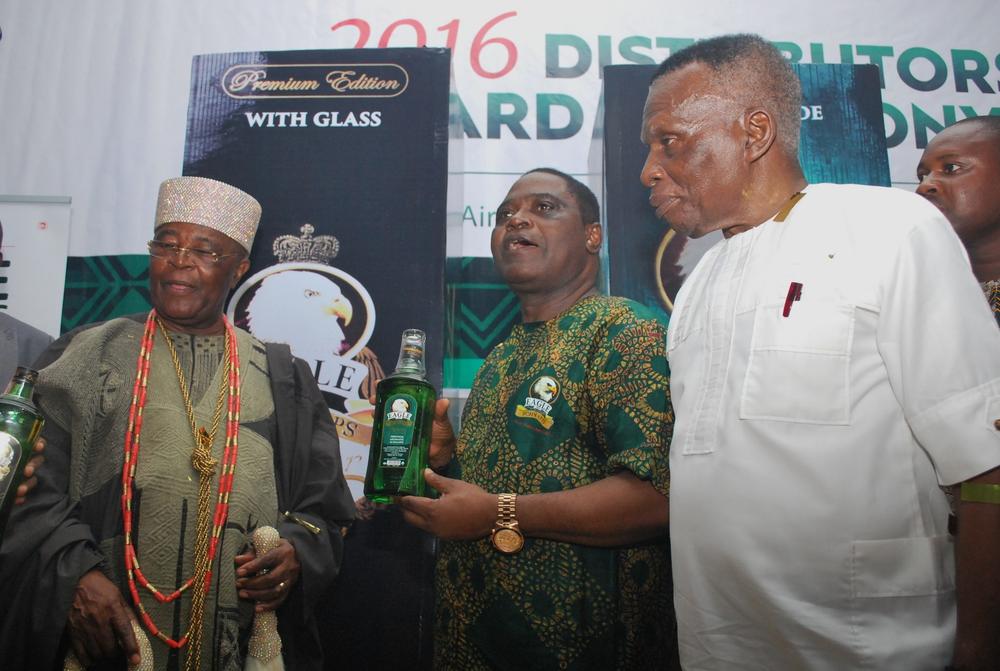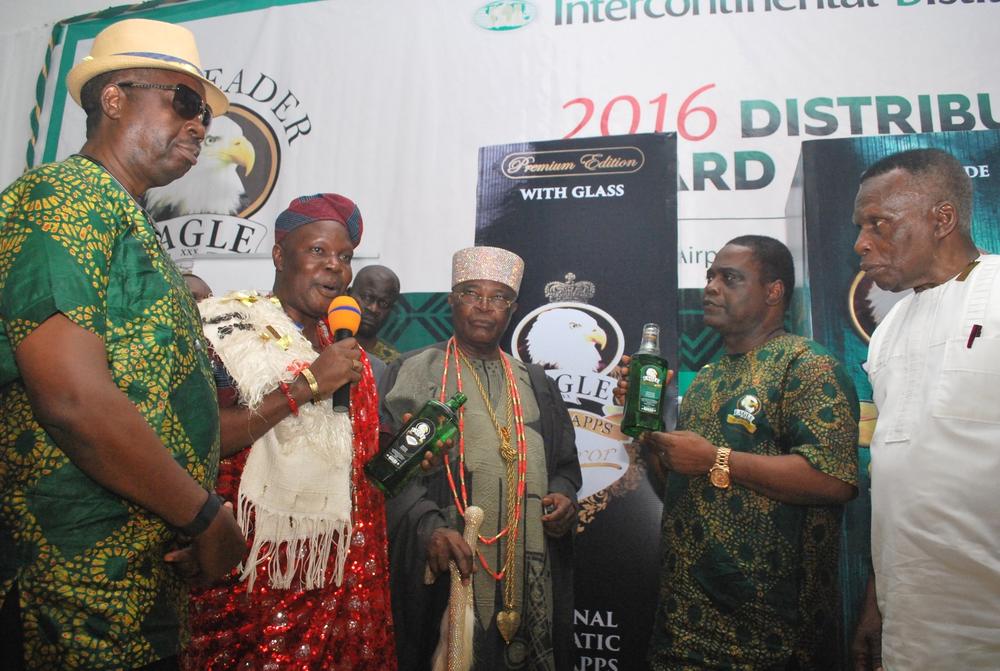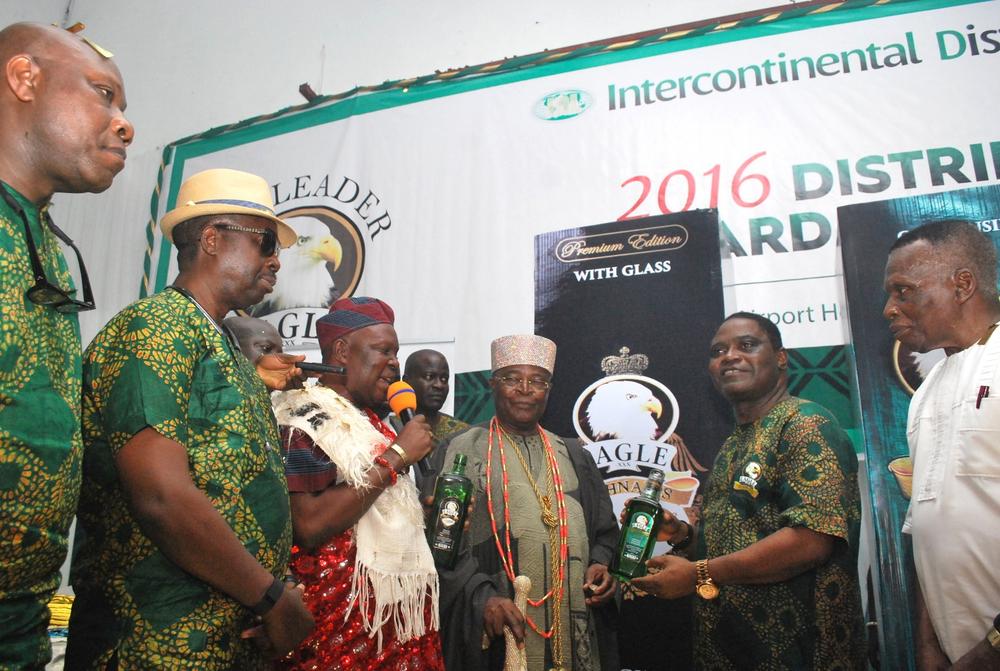 ___________________________________________________________________
Sponsored Content