"It's not how many times you fall on your face but how many times you pick yourself up" – SA Billionaire Fred Robertson on Forbes Africa TV "My Worst Day with Peace Hyde" | Teaser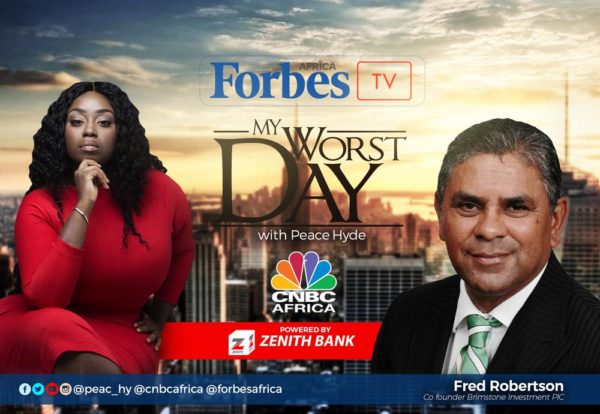 The Black Economic Empowerment (BEE) movement is a racially selective programme launched by the South African government to redress the inequalities of apartheid by giving certain previously disadvantaged groups of South African citizens economic privileges previously not available to them.
For Fred Robertson, this movement presented the opportunity to build one of the biggest BEE companies in South Africa to be listed on the Johannesburg Stock Exchange, Brimstone. In order to build this legacy, Fred Robertson first had to overcome insurmountable obstacles.
He sits down with Peace Hyde to share his Worst Day in business in the exciting November episode of the hit flagship show.
Watch the trailer below.