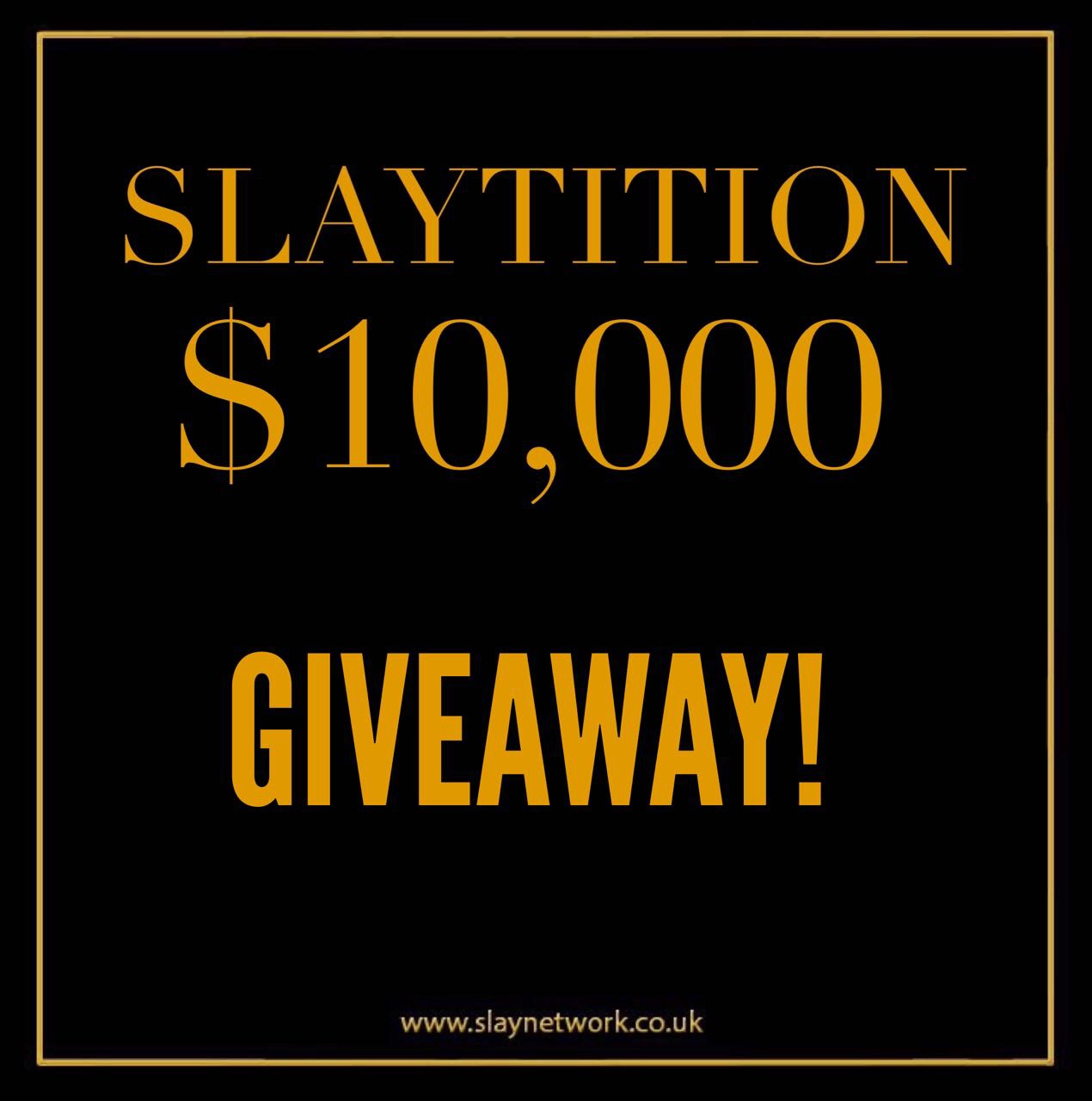 The Slay Network is a lifestyle and luxury brand that soars high, above, and beyond anything every created.
Slaytition is an online business competition for women who have been in business for over a year. The winner gets $10,000 in cash to expand their business. Slaytition is sponsored by the Slay Network Group. (www.slaynetwork.co.uk)
The top 3 contestants are chosen by a voting process. Hence cash is not the only incentive. The Slay Network' is an International brand, participation is sure to bring exclusive contacts and major International exposure to your business which could normally cost thousands of dollars in marketing to achieve. In addition the winning business will be featured in Slay Magazine.
You need to be a Slay Network Member to enter. To become a member you need to be at least a bronze member(min spend of $150 on a Slay item) or buy slay dollars of at least $150.
To enter the competition visit; www.slaynetwork.co.uk. All you need to do is;
Go to Instagram
Follow @theslaynetwork @theofficialslayangels and @slaybambinis
Repost this ⬆ picture
Tag @theslaynetwork
Hashtag #slaytitiongiveaway
Winners for the giveaway will be chosen at random and announced on December 1st.
All steps MUST be followed to be qualified.
You can find more information by following us on our social media pages:
Instagram Handle: @theslaynetwork
Twitter Handle: @theslaynetwork
Facebook: @theslaynetwork
Watch the Slaytition Campaign video below: