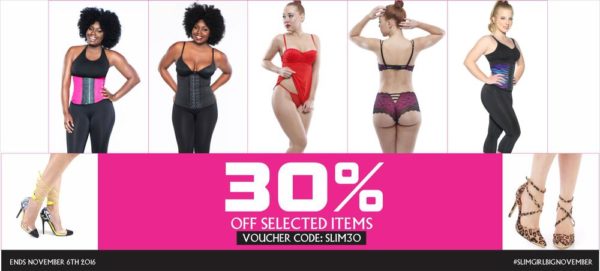 One of Nigeria's favourite websites that sell lots of goodies for women, SlimGirl.ng is offering 30% off on various items like bras, panties, waist cinchers, shoes and many more.
Use the discount code "SLIM30" at www.slimgirl.ng or call/sms/whatsapp 09086168384, 08090663293, 08090663294, 09086168385.
This discount is also valid at the physical store in Ikeji at 52 Allen Avenue.
It's a whole week of shopping more at lesser prices at www.slimgirl.ng. You don't want to miss this!
*Offer valid till Sunday, November 6th, 2016.
_______________________________________________________________________
Sponsored Content