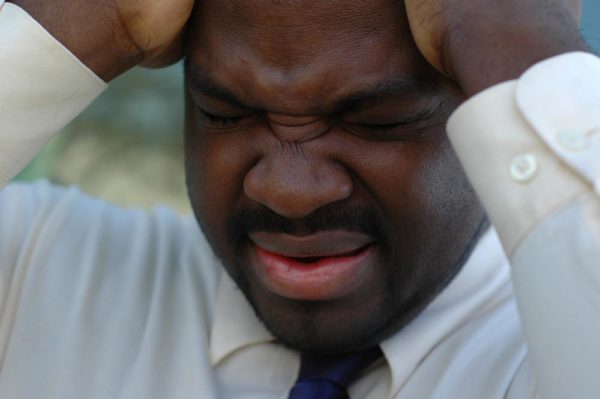 Aunty Bella is our  agony aunt column on BellaNaija. We launched this column in the early days of BN and periodically feature issues sent in by BN readers.We hope the BN family can offer insightful advice.
***
I am really desperate to let my heart out.
I have been managing two jobs since last year. One pays 12k and the other pays 10K. I have been dedicated and I've been managing the jobs perfectly. Sometimes I work throughout the night. I treat these jobs like my life because yes they are.
I have myself and my younger sister to fend for. I pay rent. I have needs and so yes, it is my life.
For three months, I've not received any pay from my boss at the office. I work as an assistant, where I am paid 12k. I keep getting promises and nothing. I don't have a query. I've been the most consistent in my job; always
on time and always doing what I need to. Today, I get a promise of tomorrow, it has not stopped me from working. It is a new year and nothing.
My rent was due on the 13th of this month and I don't know how best to make a request to be heard. I am desperately in need. I've gotten a warning about the house already. I know Nigeria is hard, but is it right for someone to hold onto someone's pay without a definite explanation. I don't know how else to approach my boss. At a point I
was not even getting any response. I don't want to quit because I am hoping I will get paid and things will get better and I don't want to sit idle. Going through this festive season has been one of the most hectic. I've just starred without knowing what to do with myself.
Dear BN readers please advice me on how to go about getting paid without putting my job at risk. I was given number to report to an agency but wouldn't that put me at risk of loosing the job? And probably not getting paid at all? There are people hopelessly looking for jobs out there; it is difficult out there. I don't want to take a risk that leaves me regretting.
Please I need advice because I am in a deep mud of desperation and everyday I wake up helplessly confused. I need advice. I need to know what to do and how to get forward. How do I get this person to listen to me and at least have some necessary human sympathy? My landlord has been clear about not wanting any excuse at all. I have been saving towards this rent but when I stopped getting paid, I had to use from what I already had to survive.
Please I desperately need advice.
Photo Credit: Nikolay Mamluke | Dreamstime.com