#BBNaija – Day 6: Freeze Housemates, Who's getting lucky tonight? + Party time!
Did you watch day 6 of the Big Brother Naija reality show?
If you missed it, we've got the highlights for you!
..
Wakey Wakey, Game Time!
Biggie was a good a sport this morning as he allowed the Housemates to stay in bed until quite late. They were tired after being busy with tasks all week. They also spent most of last night competing in yet another task and decorating the party room for tonight's festivities.

It wasn't long before the Housemates awoke and started cleaning up and Biggie fooled around with Housemates making them freeze for minutes on end while they were trying to clean the windows which made for a good laugh but they were just getting started.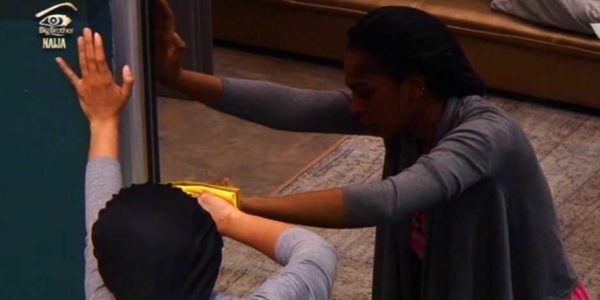 Poor Miyonse
To say Miyonse and Tboss' relationship is complicated would be an understatement. The constant back and forth has been intriguing to watch and it seems Tboss is just not as smitten with Miyonse as he is with her. Yesterday things hit a snag when Miyonse threatened to give Tboss a "space" out of frustration, a bad move on his part. Her response to his taunt was swift and savage!
Feeling slighted Miyonse decided to hit on Gifty to make Tboss jealous, another bad move. Though Gifty was sweet and bubbly at first she became quite cold and aloof once she realized what Miyonse was up to. She completely ignored his flowery compliments making for an awkward and cringeworthy, one-way conversation.

Who's getting lucky tonight?
The Housemates spent the whole day playing charades and there's so much excitement in the air as the Nigerian Hip Hop party approaches! After six short days in the House, there are already so many potential romances. We all know what goes down when the music's lit and there's liquor in abundance but with so many intersections, who's getting lucky and who's spending the night all alone?
Kemen and Uriel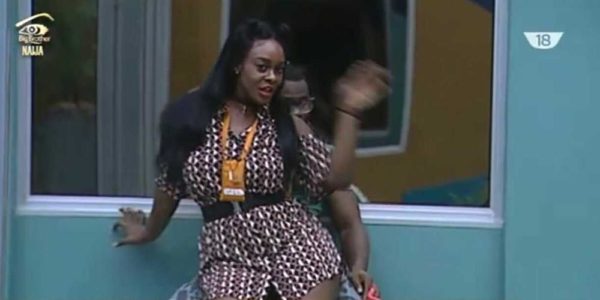 What started as an innocent heart to heart seems to have escalated into something more. Perhaps after their chat, Kemen and Uriel realised they had a lot in common and decided to act on any lingering feelings. Only a few hours later they exchanged sexy lap dances while Biggie was playing music in the background. What will happen tonight? Well, time always tells
Miyonse + Tboss + Bally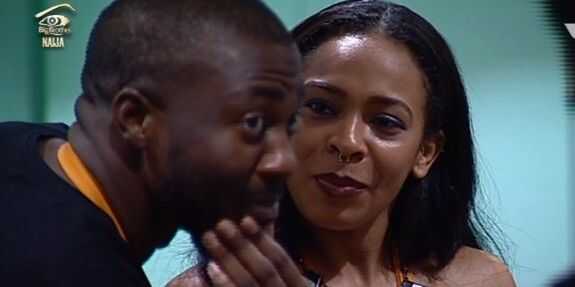 We all know it's been back and forth for days between Miyonse and Tboss. He adores her and she doesn't seem to care but will occasionally show him affection. However, the might be a new player in the mix. The housemates played a speed dating game and when Bally macked on Tboss, she was blushing and quite reciprocal. Maybe it's that voice, maybe it's something more.
Soma + Miyonse + Gifty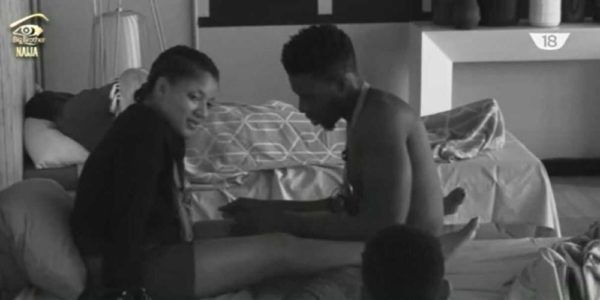 From the get go it's been Soma and Gifty. They've shared intimate chats, kisses and even a sensual massage, late last night. Miyonse's been watching them quietly the whole time as he plotted his next move. He started flirting and complementing her beautiful eyes all through yesterday but to no avail. Gifty remained cold and distant.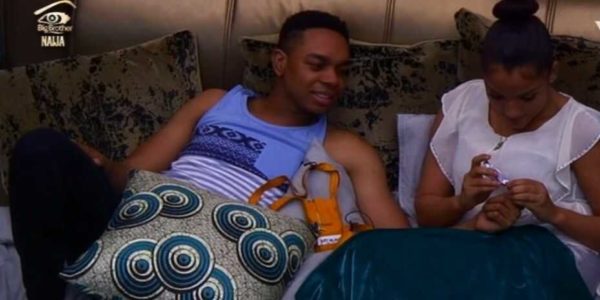 Today, things changed and Gifty was more receptive. They had a chat on the bed and Gifty caressed Miyonse's hand as she cut his nails and told him how she wants her "boyfriend" to be "well groomed".
Biggie's Band
While the Housemates waited for Biggie to officially open the party room doors; most of them gathered in the lounge area and sang songs that from yester years. This was basically a time travel session as the nostalgia was very evident in their voices and on their faces.

And even though some of the singing was off key, the general mood was very uplifting.
Is this the making of Biggie's Band? Will there be a best of Biggie compilation album dropping in stores soon? Guess only time will tell.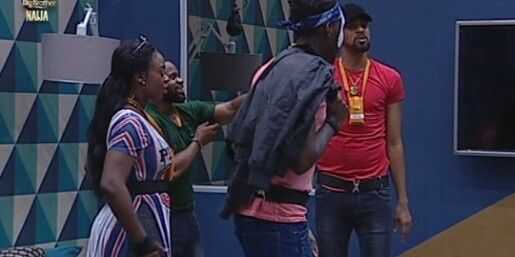 ..
Who do you think is getting lucky tonight? Let us know!