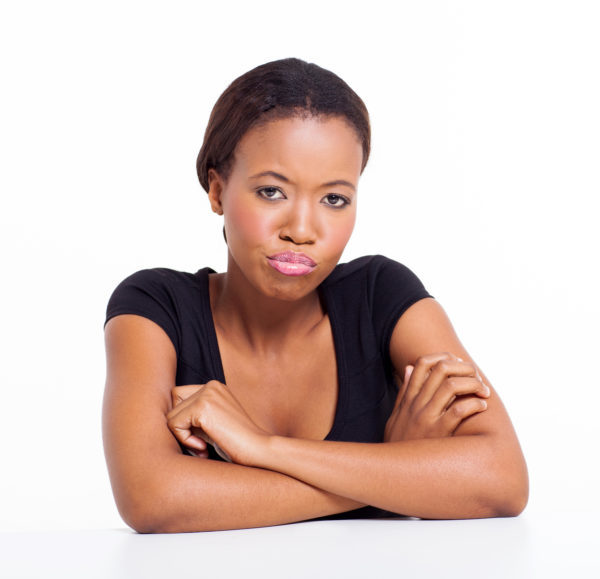 One twenty-first century day, on a bright Friday morning, as you were wiping the droppings of ayekooto on the windscreen of your car because you would be late for work if you decide to clean every visible part of the car, you had this question on your mind: Why do we love lies?
When a power-hungry politician comes with this long list of ridiculous but believable promises, when they sell us hope because it is the only reason for living in this place; when they tell us how horrible the opposition party's candidate is, and why the incumbent should not be voted for another term; when they start carrying babies in rallies for those pictures treasured by newspapers and magazines – print and online – when they want to be seen as the father of the state….Oh, we love those lies.
You were standing tall, well endowed, your walk was with the grace of a cat. And then the guys come smiling, bearing flowers; Africans are not expected to be so much into the flower thing. Na flawa we go shop?
But no! You've been inspired by the Nollywood films; you wanted your Jim Iyke, you wanted your Tope Tedela, you wanted your Ramsey Noah……my father, my father, my father, anything that could hinder my prince from locating me, faaaayaaaaa!
So the guy, the chosen one, comes with flowers, and a Range, and an I-phone, and a pseudo-Anglo-American accent; he takes your number. It would seem the prophecy of the man of God is coming to pass.
This guy makes it rain in the club, this guy opens the door for you – quite a gentleman – he even stays on his feet till you've taken your seat at the table in the restaurant. Where has he been all your life?
According to Westlife, BoyzIImen, Selena Gomez, Tiwa Savage, Usher, Lemar, KCI and Jojo, Mariah Carey, this guy is a dream come true.
Even Rihanna and Eminem says you loved the way he lies.
You got over ten thousand fans on Instagram because of this guy. He made your page interesting, like a chick-flick; he buys you chocolates, cakes, a Toyota, an iPhone – you were using a cheap android before him despite your 'fame' – he was an exemplary Nigerian. Married people envied you.
When one lady posted on Facebook that Nigerian guys are not romantic, you suddenly became a relationship expert, telling her to pray for the right man, you thought she should be humble, you gave her five tips. Indeed, you said to her. "My boo is romantic".
Your life was like a movie.
But movies are entertaining lies. You were one of those who couldn't differentiate between reality and fantasy. I think this love thing messes with one's reasoning.
So the first time he kicked you in the buttocks and punched your face and made your lips bleed, you decided to suffer in silence. Your movie already had a loyal fan base; and you didn't want to disappoint them.
Your #ILoveMyBae #BooOfLife #ILoveMyJob was already a hit. You wanted to keep it coming, you wanted to be Jesus, you were so sure that with your firm breasts and tight gateway to sensual ecstasy, you would change him.
You are a Nigerian and you still don't know what 'change' means here.
He promised to change.
Meanwhile Mr SweetMouth politician has now been elected. You got to realise your big mistake when he couldn't even write his own speech; you dialled his number to remind him of the pothole riddled road he promised to fix, all you got was a computerised voice telling you that the number did not exist.
Then Mr SweetMouth brings about a dozen crooks who had helped past failed governments fail in epic dimensions, they formed the cabinet, they were the advisers, they were the policy makers.
Why do we love lies?
You were a lover, you were the 'for better for worse' kind, you took a leap of faith, you took your fantasy for reality; you loved a wolf in sheep's clothing. You really wanted to stay.
But for the hundreds of likes you got for the pictures of holidays in Cape Town, Los Angeles and Paternoster, you knew the number of days you had to hide your bruises with make-up, and dark sunshades with large frames. For hundreds of likes you got for the latest gadgets Mr Loverman got you, you had your secret tears. You knew the truth that is hidden to your fans who are willing your good fortune to themselves.
You envied them. But they would never know. You are the movie star, the one in glossy pictures of award shows, the one making guys wish their wives do something about that flabby stomach, the one singing about baby this baby that. Aren't you the one singing about this kind love? We saw you on the red carpet!
If there's nothing missing in my life, then why do this tears come at night? Britney Spears, the song about a girl named lucky.
Then one day, you got tired of it all; that blogger was so glad to get it to the world. You read the comments on the story; wanted to commit suicide, you've stopped by the railings of the Third Mainland Bridge twice; you could do it at the Nanjing Yangtze River Bridge and become the first black woman to do it there; but you said, "What the hell?"
So you wrote a script, inspired by your film-inspired mistakes. When you pitched it to a three-man panel last week they described it as a masterpiece. So all you had to do is get rid of this ayekooto shoot and go get your money!
Why we love lies again?
Photo Credit: Dreamstime