From late last year December into this year, a trend of using super heated glowing knife to cut through different items is a sensation on  Youtube with over 100 million views in a week. Items from chocolate bars to coke bottles to iPhones and now a Chanel bag! OMG! The knife has to be allegedly pre-heated to 1000 degrees Fahrenheit.
Beauty bloggers, Jeffreestar and Manny Mua, (who recently got featured as the first gay ambassador by Maybelline) made their own video of the super heated glowing 1000 Knife cutting through a $5,500 Chanel bag. Too much money! This is totally insane!
Here are some reactions from viewers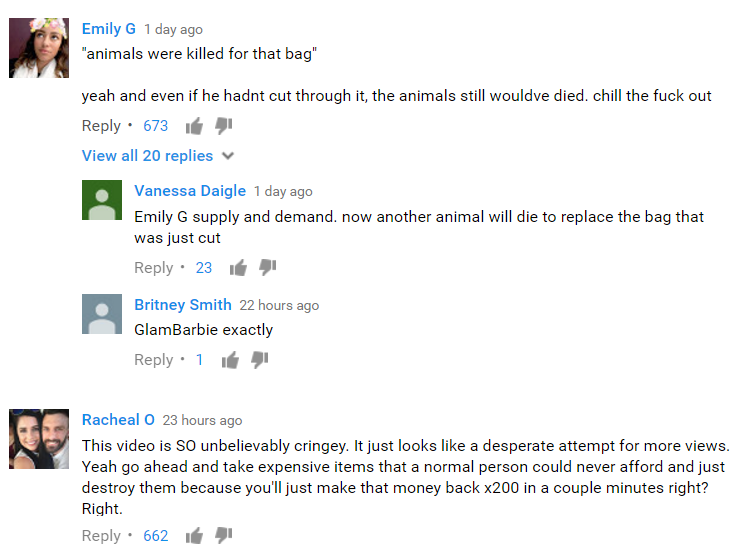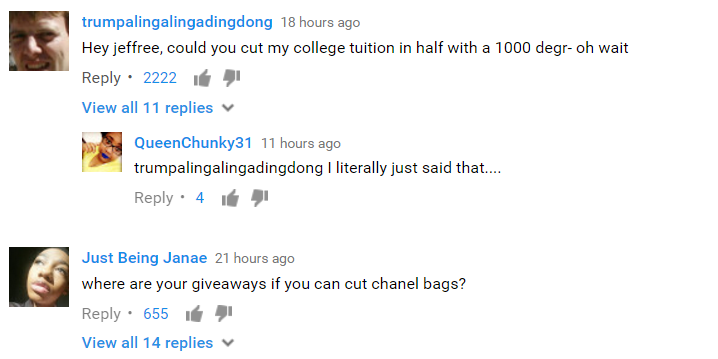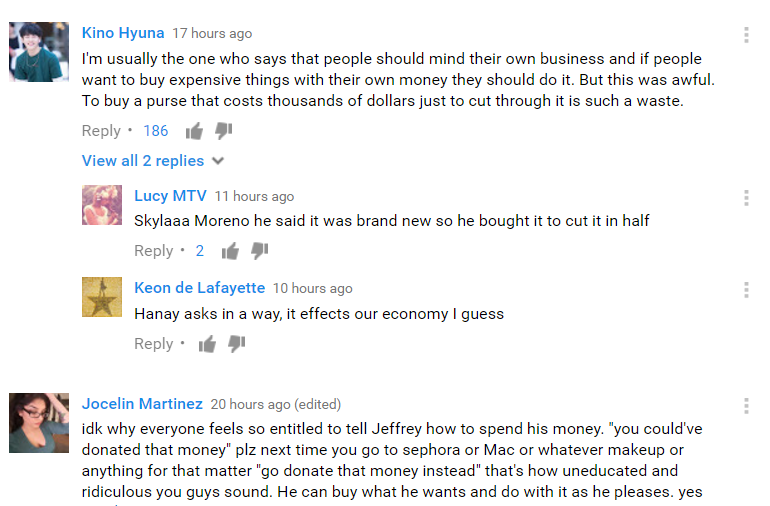 What is your take on this trend?
Watch Video