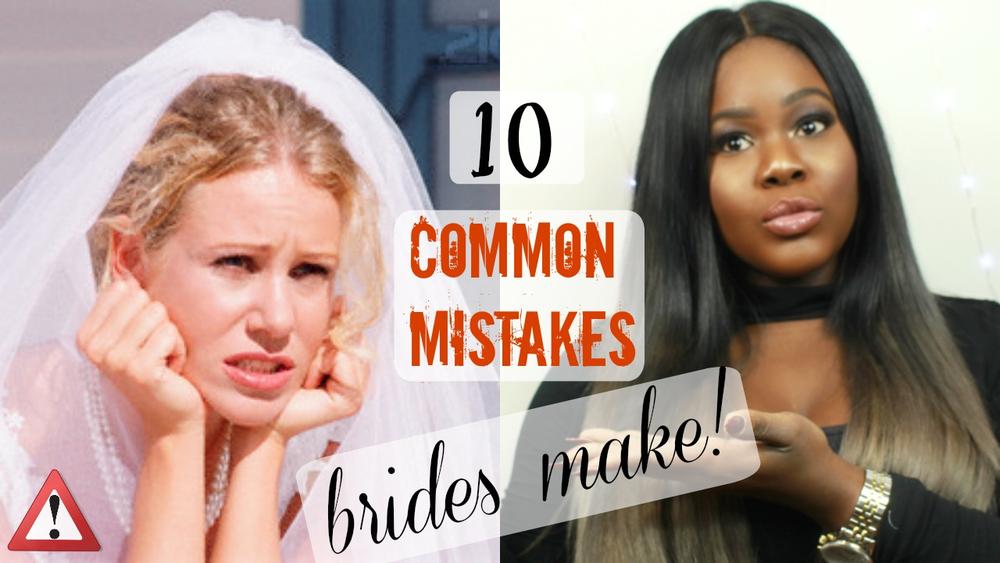 With the large number of marriage proposals this past festive period, there is a lot of wedding planning to be done by these brides and grooms-to-be. Wedding planner and vlogger Wura Manola, is sharing 10 common mistakes you don't want to make while planning your wedding.
Watch the Video Here or Read the Summary Below!
Leaving wedding dress shopping too late – I have seen this happen many times and I fell a victim to this. Wedding dresses can take months to be made and also you need to factor in the amendments that have to be made when the dress comes so make sure you leave at least 6-9 months.
No deposit, No vendor – It is important that you pay your deposit because without that your date will go to another bride
Taking the cheap way out- we all love deals and bargains but please do not take the cheap way out for your wedding, you might pay the price and it might not be cheap
Using family and friends as vendors – In order to save your friendships and relationships with family members I recommend that you do not use friends or family as vendors. If you must, keep it 100% professional and do not expect discount or favours
Not going for trials – It is important to go for makeup and hair trials and also visiting your vendors in person, so you know who you are working with and what to expect on the day. With makeup and hair trials you have the luxury to choose what look you want.
Not delegating tasks – You have to delegate tasks for your wedding, you cannot do it all by yourself, you will end up frustrated and stressed. Look for reliable family and friends and delegate tasks to them
Saying Yes to the first thing you see – When wedding planning you will keep seeing things you love and you will want it all. Make sure you shop around and negotiate, do not buy the first thing you see, especially with your wedding dresses!
Choosing the wrong bridesmaids – You have to choose people who have your best interest at heart if you want to have a drama and stress free wedding.
Choosing vendors because of their hype – Make sure you ask people who have used the vendors you want to use because social media can be deceiving, people show you what they want you to see but referrals do not lie!
Last but not the least, do not leave your honeymoon till the last minute! Your honeymoon gives you something to look forward to and booking it in advance can save you money.