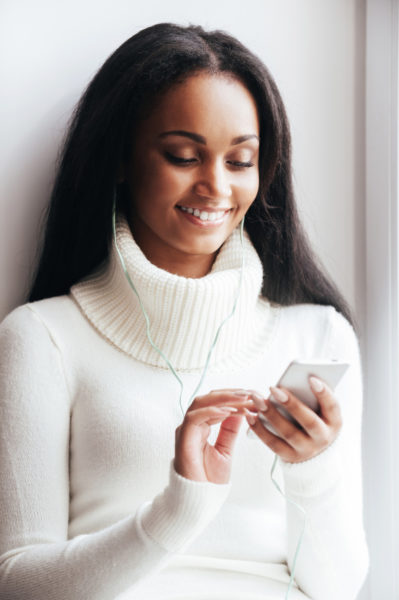 Has it ever crossed your mind Nigerian vocalists MIGHT have schemed with the government to churn out dumb lyrics to distract us from the situation of our economy?
Truly, I have been SUSPECTING the government is in cahoots with some of these musicians to distract us. We "shake body" and forget the price of fuel is N145 in an oil-producing country. After we have danced because the beat caused uproar, we forget we have accident traps disguising as roads; we forget we have erratic power supply. Like zombies, we watch videos of half-clad women shaking what they have as men spray money in the air like "they just don't care".
Once, I asked a friend, "Why are you listening to this? What is this guy saying?"
"Babe, I gats groove," he said. "Nigeria is so hard and these songs relieve stress and over-thinking."
In other words, listening to songs with dumb lyrics and dope "beatzzss" is "therapeutic", right? Someone drops a single, whose title is a strange slang. He thanks God for riches in verse one. Next verse, he is talking about his hoes. For the bridge, he is talking about "ne-ne-ne-ne-ne". Brilliant, eh?
Media represents the collective conscious of a society. In a society where people eat toads for breakfast, it would be difficult to watch a movie with people eating bread and oatmeal in the morning. Media mirrors society. Fela said art must talk about salient issues in a society. Media is the "Fourth Estate of the Realm". It is a powerful agent of socialisation. If used effectively, it can bring about social change. At times, I wonder if these "musicians" know they can do "good things" with their music.
They sing crap and tell you, "It's what will sell." That is what people are willing to buy. How many people would go gaga for someone with intelligent lyrics? Someone would say, "People listen to Asa." They know only Asa. They probably don't know how dope Ladipoe's lines are. That boy is a genius! Probably, they have not heard Aduke. I watched her perform once, and I was smitten. That day, she said something that struck me, "Do we want our kids to meet Nigeria like this?"
How often do we hear music that gingers us to social change? How often do we hear songs that remind us of how corrupt and hypocritical we are as a nation? Seemingly, MOST of us avoid songs that provoke us to think. We want to forget the hardship breathing the same air as us. We want to nod our heads and shake to the beat of a song that a schizophrenic would call "absolute madness". Truly, how do you praise God in verse one and talk about fornicating in the chorus? How disappointing! What is more disappointing is our kids listen to these songs and sing them.
I do not blame these artistes, because "who no wan blow?" Trash music is what sells in Nigeria. There would be no trash music if we stop patronising them.
The other day, some people brought out one singer and went on to dissect the person's career. Why not call every musician. Call them to make freestyles on the spot and they go on telling you about how they are the greatest. Who their greatness epp?
Bez, Brymo, Aramide, Dare, Nneka, Falz, Dipo, Asa, Modenine, Lindsey Abudei, Da Suspekt, Niniola, Terry Tha Rapman, Simi, MI, and Tu Face, to mention a few, do good music. They have lyrics – you can't listen to these people and not pick a message. Why can't we boycott trash songs? Why can't we pay to watch good artistes? But no, Nigerians will listen to weird kids that climb on stages to sinsult (portmanteau word from "sing" and "insult") their elders and sing about booze, girls, and money. They are invited to display that idiocy and some of us take our hard-earned money to watch.
We need to shun songs with dumb lyrics. What do they say of us as a people? Are we so dumb that we listen to crap? Someone would "arrange" rubbish and say, "This is what Nigerians would love." When did we become a rubbish-loving people? We need songs that would get us angry to bring about social change. Truly, we are not angry enough. "Do we want our kids to meet Nigeria this?"
P.S. "The government MIGHT have conspired with these Trash Vocalists". Emphasis on "might". Haha! No one can sue me for libel. Anyway, let us stop patronising nonsense. I know three radio stations in Lagos – out of 30+ radio stations in Lagos – that play good music. Mentioning them would seem like PR, but please, find them and keep it locked down on their frequency… that is if you love good music. Thanks.
Photo Credit: Gstockstudio1 | Dreamstime.com