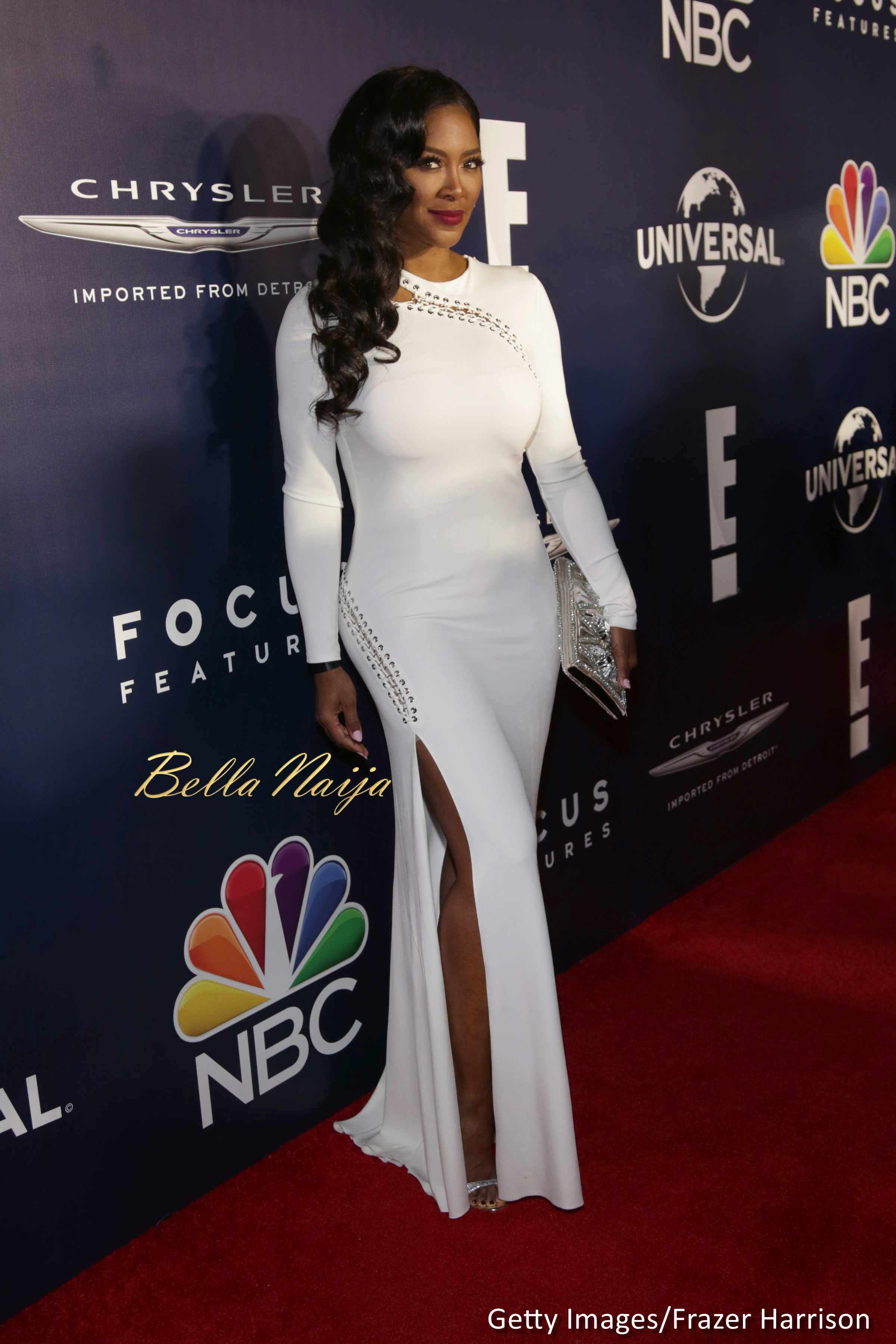 Matt Jordan, the ex-boyfriend of reality show 'Real Housewives of Atlanta' star, Kenya Moore, has accused her of cheating on him with rich Nigerian men. The two had a very tumultuous and messy break up after the Moore accused him of bad temper and violence.
In this season of 'RHOA' there have been videos showing properties of Kenya Moore that were damaged by her ex-boyfriend. Matt recently broke her garage windows and the windscreen of her Range Rover and also distorted the CCTV cameras in her house.
The reality star has blamed him for the issues in their relationship saying he is immature, hot-tempered and violent.
However, Jordan has revealed that though he has his own wrong doings, Moore cheated on him with rich Nigerian men.
"I sat in the hospital waiting room for 5 hours wondering what was wrong with shorty," he wrote. "I sat and watched her hold hands with another man while I sat back and watched (yes we were already seeing each other.)

I had to find out from some third party person that she was dealing with some married men in Nigeria for money, and that one of them cut her off because she talked about the relationship that was supposed to be private. How you think that made me feel? She claimed she loved me?"
He further said;
"Then told my mother that he is an investor you use him to fund your hair line. You are evil! You saying he used to date your friend? Who Kenya? Then why you letting him call you baby sweetie hunnie?

Yeah I have my own issues and I'm angry so when I went to the hospital last year because of depression just say why… why Kenya? Because you were in L.A. doing God knows what!"
Kenya has since denied his allegations
Source: RadarOnline | Photo Credit: Getty Images/Frazer Harrison