Soulja Boy proclaims his Love for Nicki Minaj barely 24 Hours after her Breakup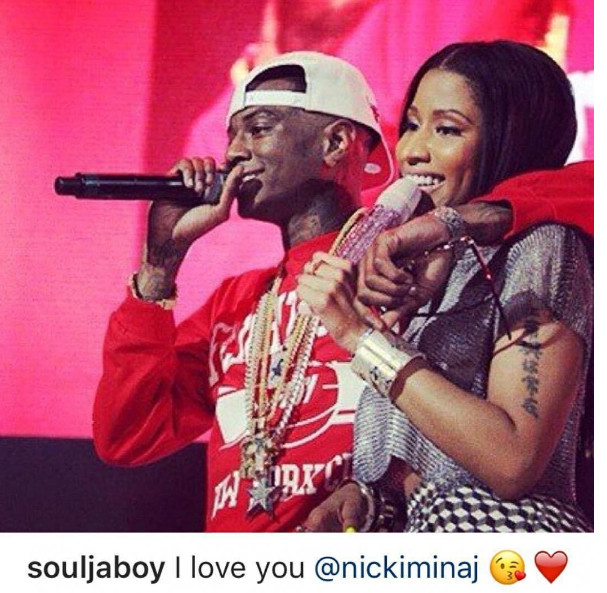 It hasn't even been 24 hours since Nicki Minaj confirmed her split with Meek Mill and Soulja Boy already wants to step in!
Soulja Boy, fresh off his drama with Chris Brown, took to Instagram to declare his 'Love' for the songstress in a series of affectionate photos!
He has since deleted the photos.