A Nigerian man was murdered a couple of days ago in Imo State by unknown gunmen.
According to his sister, he had served in the U.S military and recently "completed his mansion" in his hometown.
The sister said on Facebook:
What a wicked world…. who has done this to My BIG BRO? A USA veteran who just came back this Xmas after building his beautiful house(mansion)in the village not knowing that the enemies has an evil plan against him.

They abducted and shot him dead yesterday night. I Can't believe this, can someone wake me up from this nightmare? Who did this to u Bro?????? ?

I could remember the last time we spoke on phone that whn u come bk, we will visit the LESS PRIVILEGE nd nt knowing dt this will be the last call we made. Can't stop crying for you BRO CHUKS . An iroko has fallen. Those that killed you will never know peace and their generation will never go unpunished. GOD WILL AVENGE FOR YOU R.I. P (LA NA UDO)???????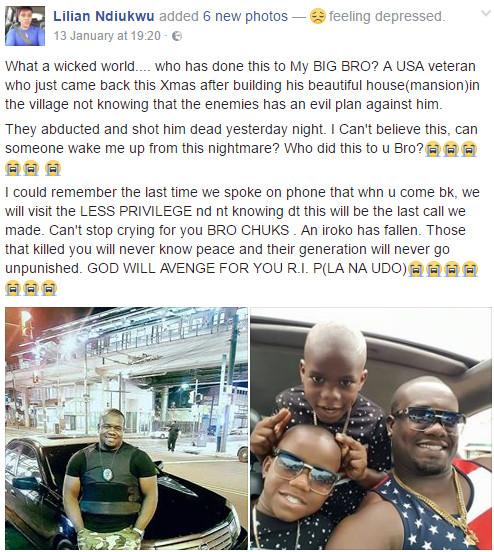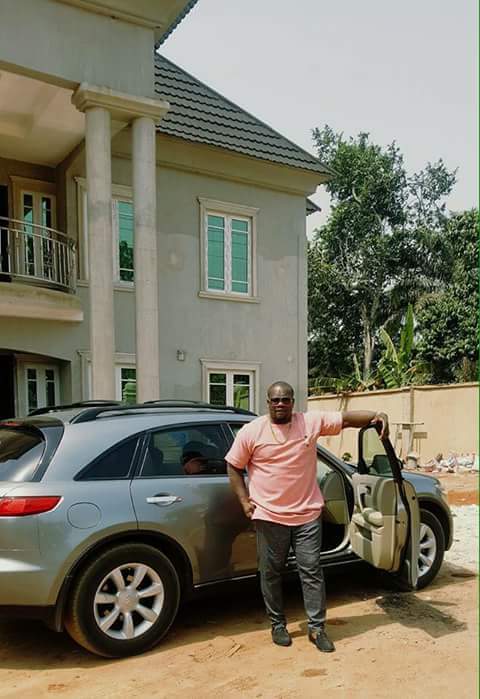 While nothing is yet known about the deceased's murderers, one of his sisters has gone on to Facebook to share videos of an altercation between him and his wife (who is also a Nigerian) in the U.S.
Clearly, the couple had issues with custody of the children, as his wife ordered him to leave the house otherwise she will call the police. He also attested to the fact that he had no right to be in the house at that time as he told the children to call the police if they want to come with him, otherwise he'll go to jail.
Watch the videos below:

While Ada made no allegations, some commenters have alleged that the woman had a hand in her husband's murder.
Others say the videos are not enough evidence to claim that she had a hand in his death.
It is also fuelling discussions on whether the sister should have posted the videos online instead of taking it to appropriate authorities if she had any allegations.
What are your thoughts?