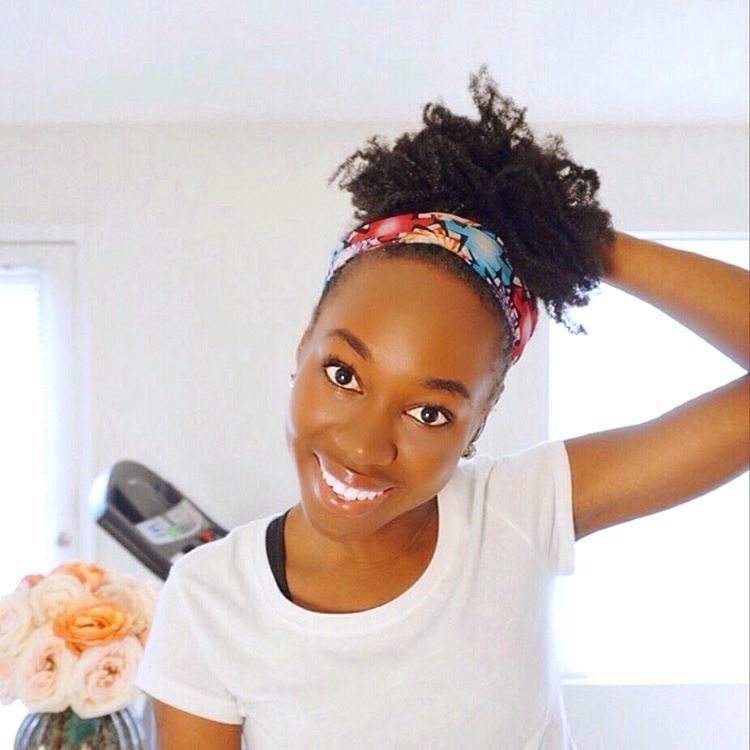 BellaNaija: First please tell us about yourself.
Kola Olaosebikan: I am the author of StoryStoryBook.com, founder of KobokoFitness.com, co-founder of NaijaChef.com, and face of BetaMotivation.com. Clearly, I am obsessed with online businesses!
My other obsession is travel. I've had the time of my life visiting places like China, Brazil, India, Ghana, Hungary, Austria, Germany, and more. A random fact about me is that I can move my ears individually. As in, my left ear would be stationary and I'll wiggle my right ear (and vice versa). It's pretty much my main talent.
BN: Tell us about your hair 
KO: My hair is 4A in the nape area and mysterious everywhere else. I've given up on trying to determine my exact hair type.
I haven't given up on trying to "tame" it though.
Some people might remember one chick on YouTube that was all about how heat is the "natural relaxer" back in 2012 . Yes, I was one of the dokpemus that jumped on that bandwagon and tried it. I basically straightened my hair at every opportunity without a heat protectant with the intention to "naturally relax" my hair. It worked at first – my hair was wavy and easy to detangle. But, in the end, it caught up with me. My hair developed splits unlike anything I've ever seen before. I had to chop all my hair off and start again.
You would think that would teach me a lesson – but I still tried many other foolish things after that.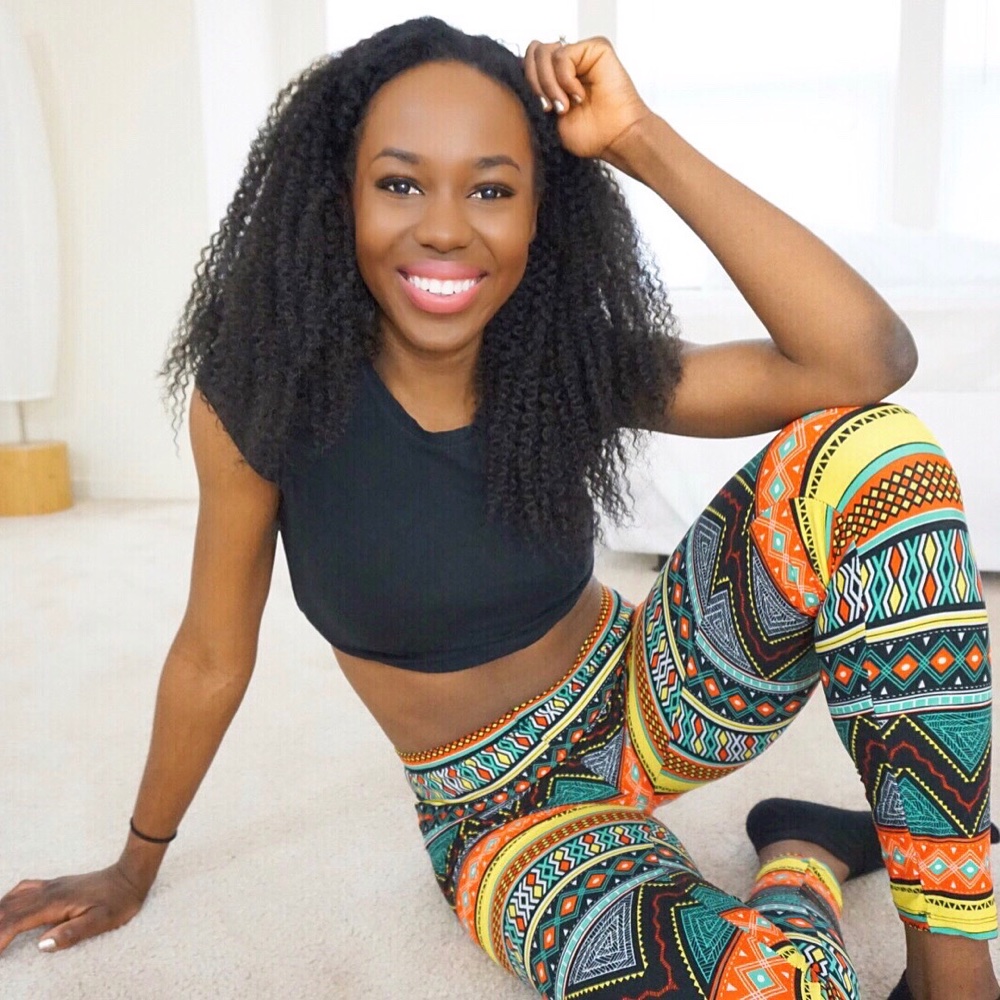 BN: Why did you decide to go natural?
KO: I thought that if I went natural, I would be able to grow my hair long faster. I figured I would never have to deal with my true texture because I'd keep it straight 100% of the time. We already know how that went down.
BN: How did you make the change? 
KO: Oh there's a deep chapter about this in storystorybook.com. Basically, I was in London at the time – going through one of the most difficult periods of my life. I woke up one day, went out to buy scissors, came back home and hacked it all off. I learned after the fact that my boyfriend (at the time) did not approve of this move. There was so much drama with that guy to be honest but this was one of the things that pushed him over the edge I guess.
BN: Are you ever tempted to go back to relaxers? How do you deal with it?
KO: I'm tempted at least 3 or 4 times a year. In the past, I would go and look at pictures of beautiful natural hair. These days, I just remind myself that if I relax the hair, my roots will still grow back natural.
Also, my relaxed hair was never cute. It always looked stiff – like something entering rigor mortis. I can't imagine wearing my hair like that in a town that is predominantly Caucasian and Indian. Standing next to women from those ethnicities, my relaxed hair would just look like a 'D' student.
BN: Ever hide your natural hair? If so why?
KO: I hide my natural hair all the time. I feel anxious when my hair is not done. So I "do" it and "doing" it typically means hiding it in some form of a protective style.
BN: How long have you kept your natural hair?
KO: I first went natural 7 years ago. I've had 1 big chop and a few major haircuts since then. Now, I generally cut about 2 inches off every year because I haven't mastered how to protect my ends from damage. I have a feeling this wouldn't be such a big issue if I didn't hide my hair so much but na so we see am.
BN: How does climate where you live affect your hair?
KO: I sometimes fantasize about living somewhere that is warm and humid year round – just so I don't have to moisturize my hair. Alas, I live where the sun doesn't shine for almost half the year. The indoor heat dries my hair in a major way and there is no amount of moisture that can remedy it. On the flip side though, the summer time is very kind to my hair and it's always very vibrant and healthy looking when the weather is warmer.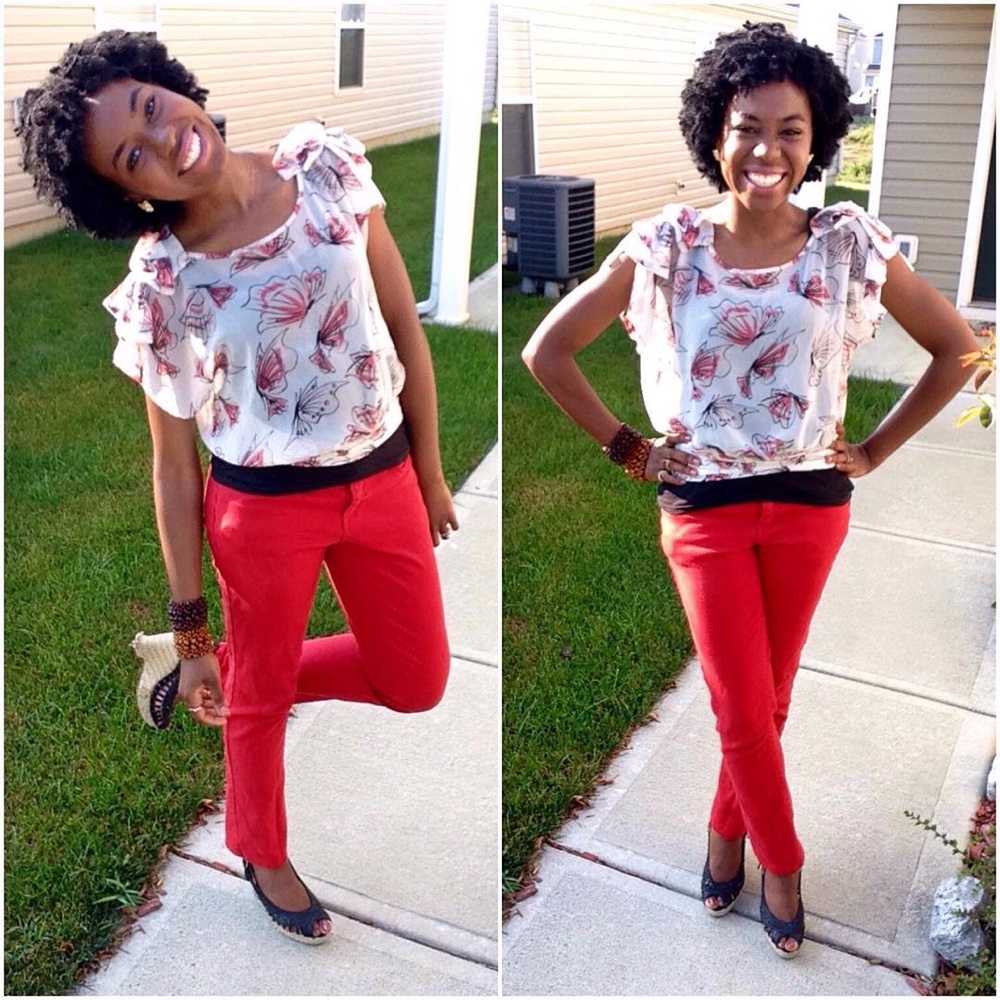 BN: Do you have any other problems with your hair ? (aside from the ones caused by climate)
KO: I think my main hair problem is wash day. I'm the kind of person that loves efficiency and I just can't hang with the whole wash day production. I know some people say to think of it as a spa day but who told them I like spas? I like my bed and I like to sleep. I wish my hair could wash, condition, and twist itself.
Watch Kola's Last Wash Day!
BN: How do you deal with the negative effect of climate and the hair problems you face as a natural? 
KO: I've cut out any aspects of my wash day that I don't like. For example, I don't look for conditioners with "slip. I don't detangle. I don't always deep condition with heat. And I definitely don't wear any hairstyles that remind me of secondary school. I'm much happier with my hair this way.
BN: What's your stance on natural vs chemical products?
KO: I think the best product is the product that achieves the intended result. To me, it doesn't matter whether it's "natural" or "chemical". As long as I like the smell and it does what I want it to do, I'm good to go.
BN: What's your daily, weekly and/or monthly hair routine?
KO: Can you believe I still don't have a routine? And it's not for lack of trying – I promise. At one point, I even had an entire folder on my computer – all about my planned hair routine and my favourite products. Unfortunately, I lack the discipline to follow through on said routine. I just do whatever feels right for my hair at the time.
There are two products that are my ride or die products though – I love them. They are the Pure Oils Hair Butter and the Eden's BodyWorks Beautiful Coconut Shea Leave-In Conditioner. These two products are the winning team for my hair. I honestly think they are the reason I am able to get away with so much bad behaviour with my hair.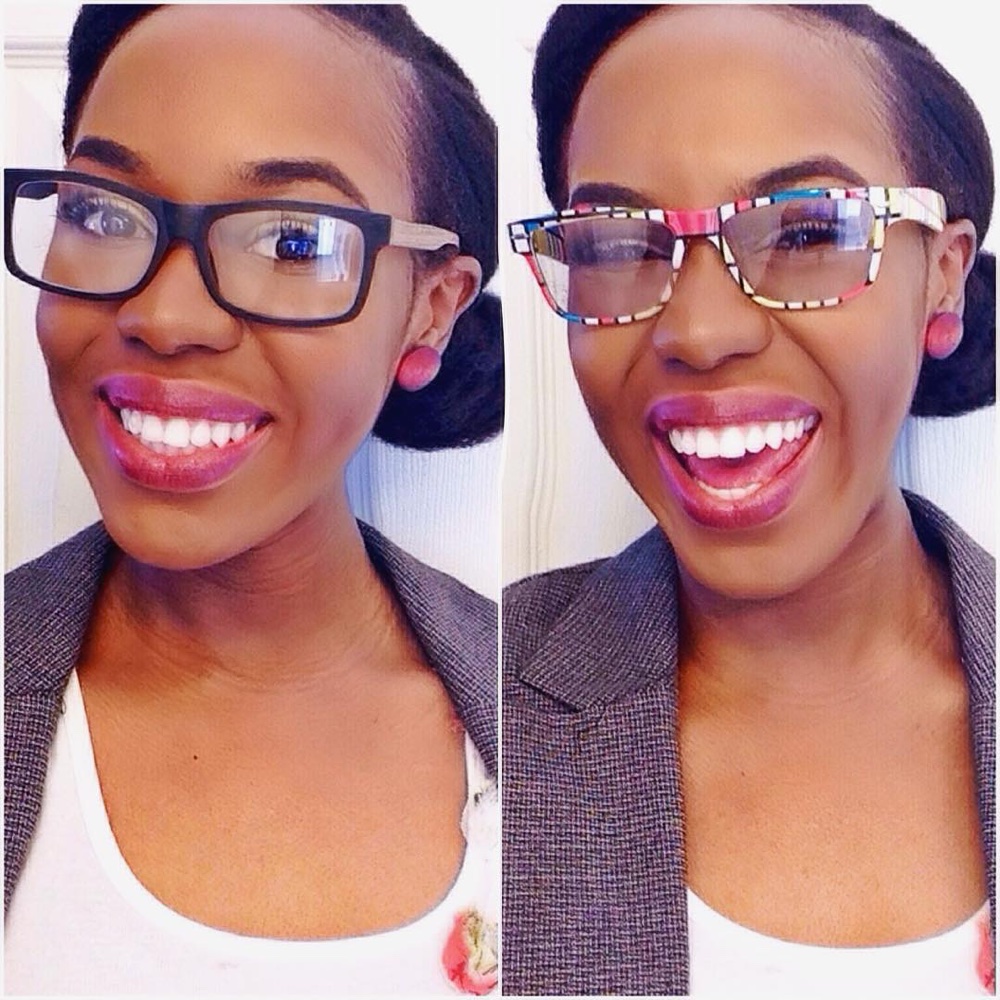 BN: What advice would you give to people thinking of going natural?
KO: Your twist out will probably come out wonky the first 100 times or so. Don't worry, we all go through it. It's just part of the process. Everything you try that doesn't work is just part of the process – and it's okay.
BN: What do you like best about your hair and being natural?
KO: I like that it feels good to wear my hair this way. I like that my hair is something fun to do instead of 'adulting' all the time. I also like that there are so many different products to try. If my hair looks whack today, I can just tell myself it's because I used crap products and try something different the next day.
BN: What are your favourite styles to rock and why?
KO: Low bun with center part. I think it's so classy. It's my go-to hairstyle for anything work-related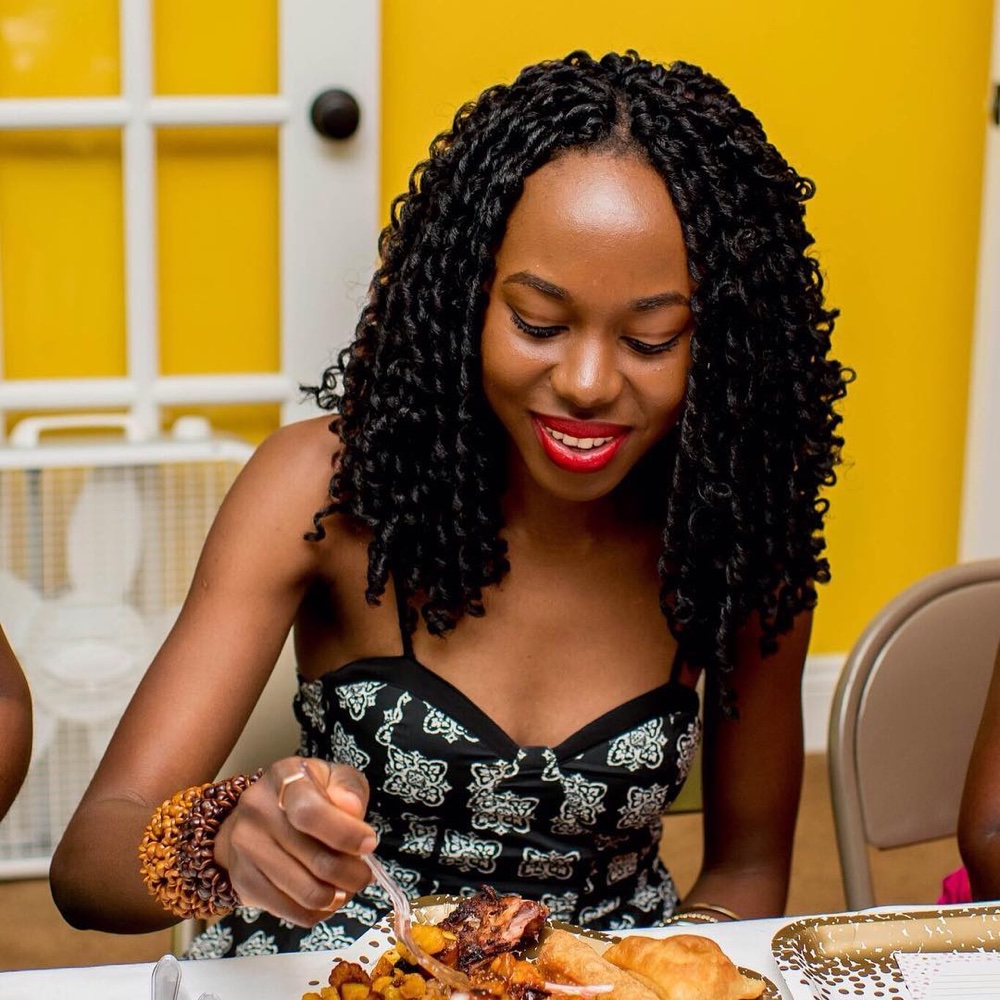 BN: Do you have any hair crushes?
KO: Nope. I'm a hater (Haha! I love this! – Eki)
BN: Are you particular about sleek edges? If so what do you use to get the look?
KO: You know how some people end up with a mix of hair gel and foundation in their hairline? I can't hang with that look. So, instead of trying to sleek my edges down, I just make sure they're moisturized and tie them down with a scarf for a minute or two. For my hair, that's enough to get a neat, but not necessarily sleek, look.
BN: What hair accessories can you NOT live without?
KO: My personal style is quite understated and I feel that my hair is a significant accessory on its own. I prefer to have a nice hairstyle and leave it there. I did wear a huge red flower in my hair for my birthday last year though. I also wore the same flower on my wedding day. So, other than this random red flower, I don't really do hair accessories.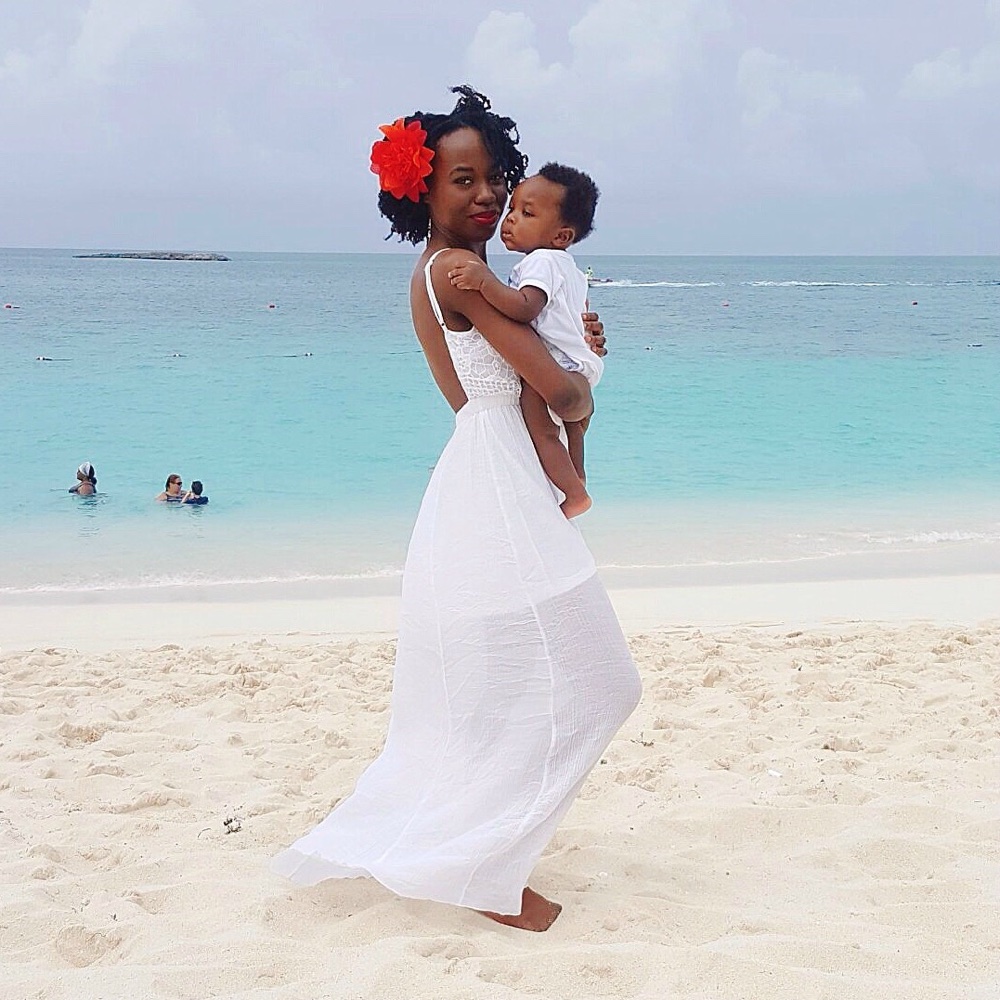 BN: If you were stuck on an island, what 3 hair products would you take with you?
KO: Omo mehn, If I get stuck on an island, it's game over for me oh. I don't know if I'll survive. Haha! But if I did survive, the only thing I would need is some Sweet Almond Oil – which is strange since it's not one of my "holy grail" products. I figure I can wash my hair in the sea like Little Mermaid and slap on some oil while I beg God to forgive me for my sins. (Lol! Best response ever! – Eki)
BN: What's your remedy for a bad hair day?
KO: Jump in the shower, do a co-wash and rock a low bun till further notice.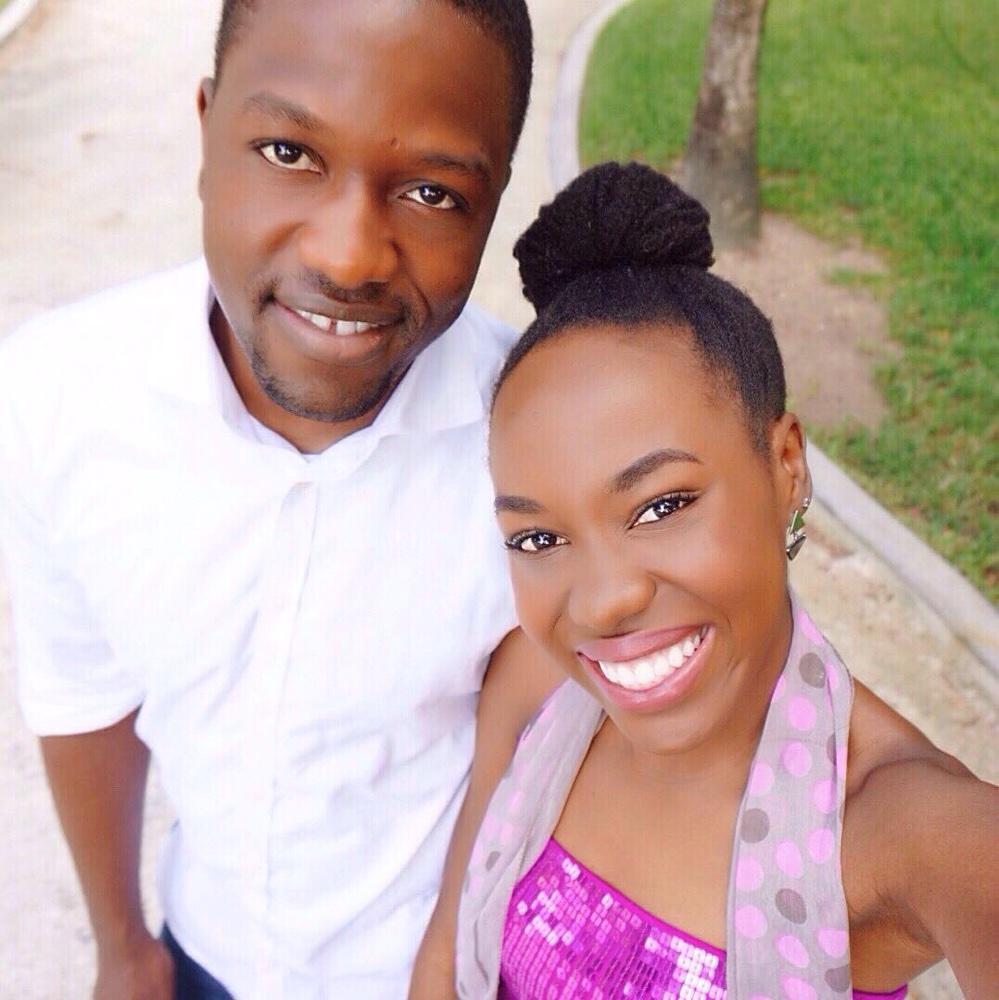 See more Photos of Kola's Hair
***
Thanks for sharing your journey with us Kola, I personally enjoyed it!
If you'd like to be featured, send an email to [email protected] and let's make it happen!