Tony Rapu is the Senior Pastor of the House of Freedom, which has 'Expressions' including This Present House, Lekki, The Waterbrook Church, Victoria Island, Holy Trinity Lagos, Ikoyi, The God Bless Nigeria Church, Mount Zion, Lekki and The Potter's House of Lagos, Iponri. He recently returned from a trip to southern Kaduna and shared his experiences on his Instagram account @tonyrapu. We are motivated to share some of these experiences with our readers. More details can be found on his page. See some of our excerpts below.
***
I just returned from a visit to Southern Kaduna. I will be sharing posts that reflect my experience with you in #mysouthernkadunadiaries.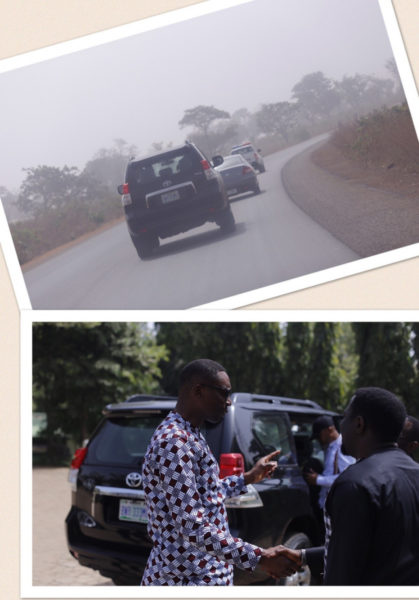 1. We arrived Kaduna on Wednesday afternoon after a 3 hour trip by road from Abuja. So much in the news about the attacks by marauding Fulani herdsmen on remote farmlands and villages in southern Kaduna. There have been quite disturbing photos circulating the internet. Our mission to southern Kaduna was to get a better understanding of these reports, and to provide some relief and encouragement to those affected by the attacks.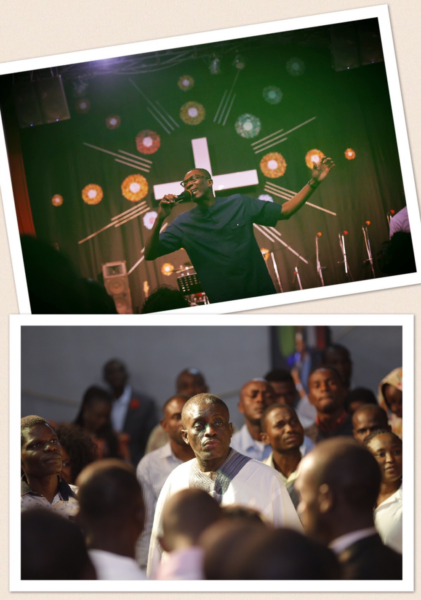 2. Chris Delvan of the New Life Assembly in Kaduna, was our host on the trip. We spoke at his church on Wednesday evening and met people with family members who had been affected by the attacks in some of the villages outside Kaduna itself. They told us about the flashpoint areas of violence including Ninte in Godo Godo, Tudun Wada (close to Kagoro), Pasakori and Goska all in southern Kaduna. We encouraged the church to be strong in faith and prayed for power to enable them continue with the work of expanding the kingdom of God. We also met with Chingtok Ishaku of the God-Life Assembly in Zaria, currently doing a great work in Jos. Zaria and Jos are also areas which have been affected by sectarian violence in recent times.
3. Inspecting the truck with relief material that had arrived with us. With the help of many good and generous people, we were able to provide bags of rice, packs of milk, cereal, treated mosquito nets and anti- malarials. Its one thing to send relief ahead, its another to personally supervise its distribution.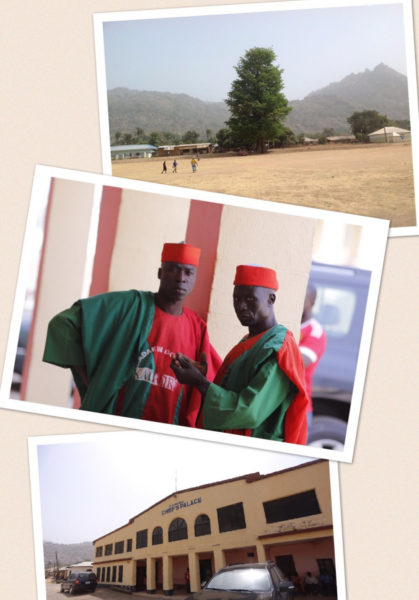 4. We set out early Thursday morning and arrived at Kagoro after a 3 hour journey by road from Kaduna. Kagoro is a Christian-dominated town and home to many missionaries. It is attractive for tourists because of its mountainous scenery and cultural events. Notice the colourful palace guards. Kagoro is closer to the areas affected by the killings. We wanted to explore the mountains here, but were advised against it for security reasons. We were told that the mountainous areas are where some of the farmlands that have suffered attacks are located and that soldiers had recently begun to patrol those areas. This was not the time to visit the mountains. We heard about a man who had gone back to his farmland and was killed two days earlier. The atmosphere is tense. We plan to meet with the chiefs and elders of Kagoro community.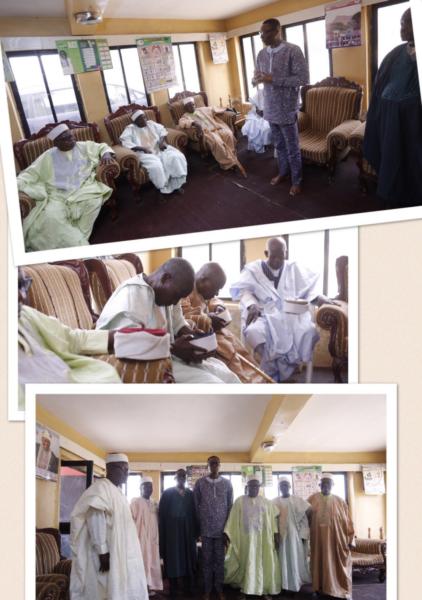 5. We met with the community chiefs in the chief's palace and spent some private time with the head chief. They gave us more information about the challenges in southern Kaduna. It's obvious to us now that the issues here are very complex; a mixed bag of tribal, religious, political and economic issues which have now resulted in the current humanitarian crisis. But we are determined to maintain a spiritual perspective on our visit, keeping God as the focus. We pray with chiefs and elders in Kagoro after explaining our mission.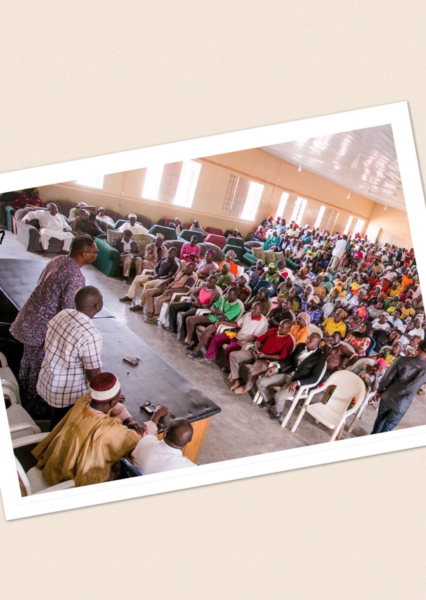 6. After the meeting at the chief's palace, we proceeded to the town hall in Kagoro. I addressed the community gathering in the town hall. They had been waiting for us all morning. I speak words to strengthen and encourage the people. My message was urging them to remain true and steadfast in the faith. I reminded them of what Paul the Apostle said to the Corinthians that "we must go through many hardships to enter the kingdom of God". I also mentioned the fact that God is with us even in the midst of our fiery trials and challenges and that He must continually remain our focus in spite of our circumstances.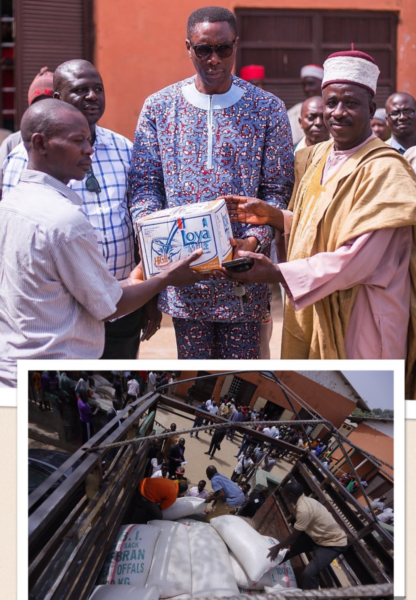 7. After the meeting in the town hall in Kagoro, we moved out and supervised the donation of some relief materials to the town. There are no 'official' displaced person camps here in Kagoro. People affected by the crisis in this particular area find shelter among families in the safer Kagoro community. Then they gather in the town hall and other locations for information dissemination, relief distribution and other communal activities. Our call as Christians includes standing with those who are affected by crises like we have seen here. Paul said "God comforts us in our troubles that we may comfort others going through troubles by giving them the same comfort God has given us". It is indeed a privilege to be able to provide succor to others in their moment of crisis. Dotun Reju of The Kingdom Citizens' Pavilion in the city of Jos joins us in Kagoro.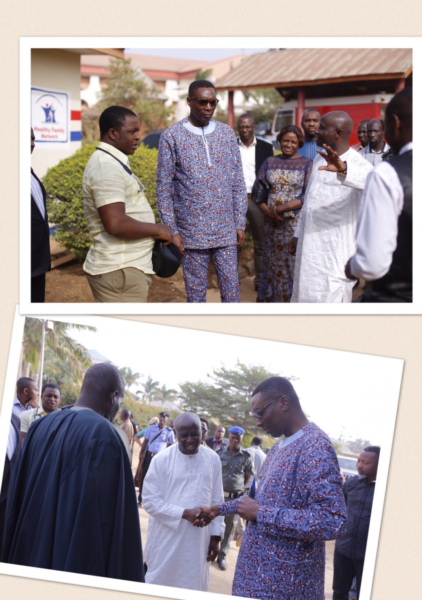 8. We depart Kagoro and drive 15 minutes to Kafanchan. There's a little incident as we leave Kagoro. One of the cars in our convoy was about to overtake a military patrol van, when the soldiers stopped their vehicle and jumped down to apprehend the driver. The tension was diffused when our security detail in the pilot car came down to explain that they were a part of our convoy. We spend the next few minutes in prayer in the car to reduce the anxiety as we resume our trip. We arrive in Kafanchan and meet with Apostle Kure of Throneroom Ministry who has a campground in Kafanchan. Apostle Kure is the National Secretary of the Pentecostal Fellowship of Nigeria (PFN) and a member of the National Advisory Board of PFN. We spend some quality time with him reviewing the situation in Kafanchan and then take a tour of the amazing medical centre and other facilities on the campground.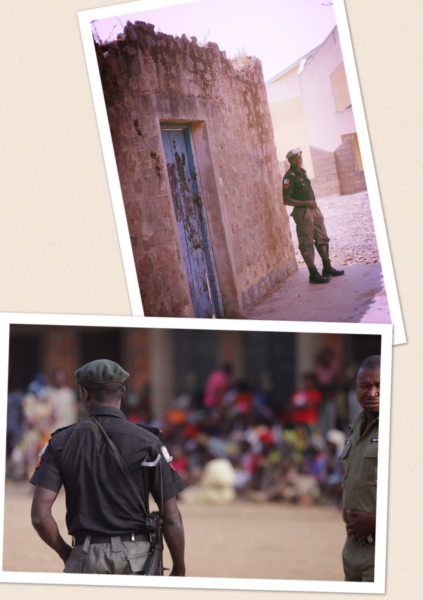 9. Dateline Kafanchan. We sense far more tension in Kafanchan than Kagoro. The fear is almost palpable. The presence of security operatives in this picture highlights the security challenges in the area. Kafanchan is the headquarters of the Jema'a local government in southern Kaduna. It was a major station for the Railways in the early days of rail transportation in Nigeria. Recently, it has been identified more as a hotbed of religious crisis. Kafanchan has often witnessed violence on its streets with subsequent government imposed curfews. Currently, troops and mobile policemen have been deployed to provide security in the communities in the area. People affected by the herdsmen attacks in the hamlets and farmlands in the neighboring areas usually run into Kafanchan for safety.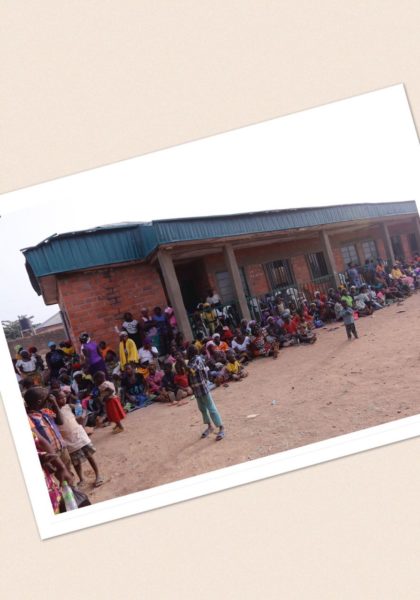 10. We arrive at a primary school in Kafanchan that is used for the feeding and shelter of those displaced by the attacks in the neighbouring villages. We find that the 'camps' here are unlike those we saw in pictures of the inadvertent bombing of an Internally Displaced Persons (IDP) camp by the Nigerian Airforce (NAF) in Borno State. This still does not take away from the desperation of the situation here. Those who are displaced here, again like in Kagoro, find shelter with families in the community and then gather daily in this primary school to receive relief material and await a plan for their resettlement. It does not appear that there are government sponsored camps in these parts. It seems rather that it is the private organisations that provide support until the people are resettled.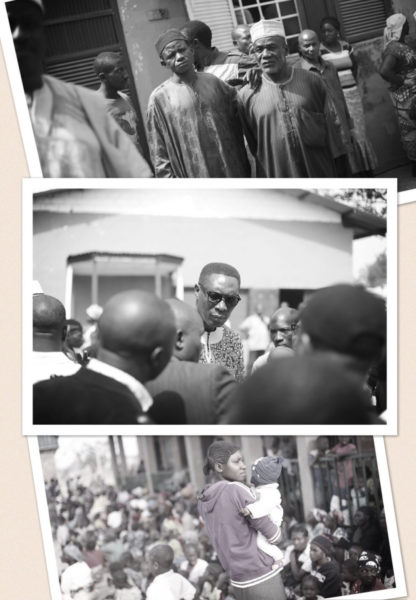 11. We hear firsthand of difficulties encountered by the people that are displaced at this 'camp'. We meet both the young and older men, many of them farmers. We speak to the women, we see the children running around. We meet a little boy of perhaps 9 or 10 whose parents were killed in Ungwan Misisi, a settlement around Kafanchan. We learn that most of them are villagers from Pasakori (which is one of the settlements close by) who ran into Kafanchan after the attack on their village.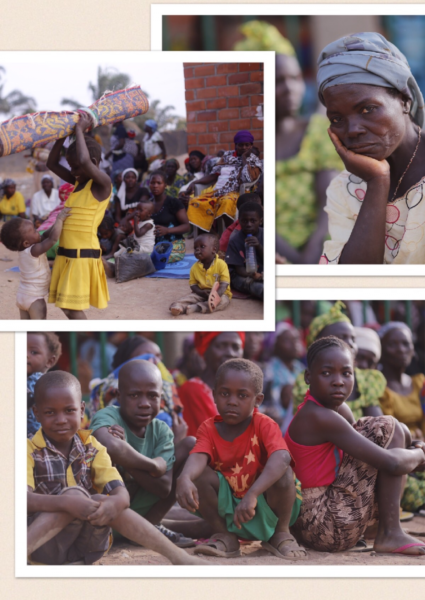 12. We had meetings with some of the organisations that run this shelter. One of these organisations is run by Gideon Mutum, the leader of the Governor's Assembly in Kafanchan. These people are doing a selfless and remarkable work. The leaders say numbers keep increasing as people who are displaced consider it a safe haven. We work with them to distribute the relief material and food which they say will probably last about a month or so.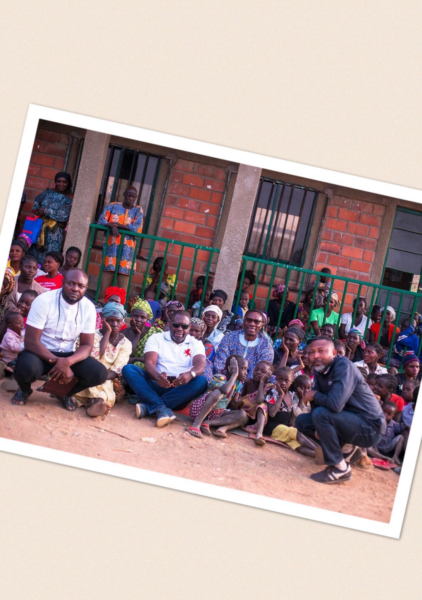 13. This is one of my favourite pictures. It highlights the whole essence of the trip to southern Kaduna. Jesus said to mourn with those who mourn and to stand with the weak and oppressed. Paul the Apostle also encourages when he says… "we're pressed on every side by troubles, but not crushed. Perplexed, but not driven to despair…" so here we sit identifying with these displaced families in a remote primary school premises in an isolated part of Kafanchan.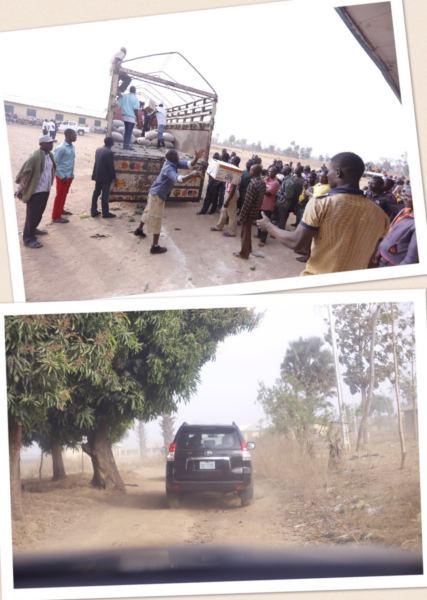 14. After distribution of the relief material in Kafanchan, we head to Abuja. It's beginning to get a little dark now. It's a 3 hour journey. It's a very quiet journey. We are conscious of security challenges, especially since we are driving at night. We had hoped to catch a late flight to Lagos but had to change our plans and spend the night in Abuja as we arrived quite late in the night. Early Friday morning, we proceed to the Abuja airport where we face a 7 hour delay trying to get a flight back to Lagos. What a trip!