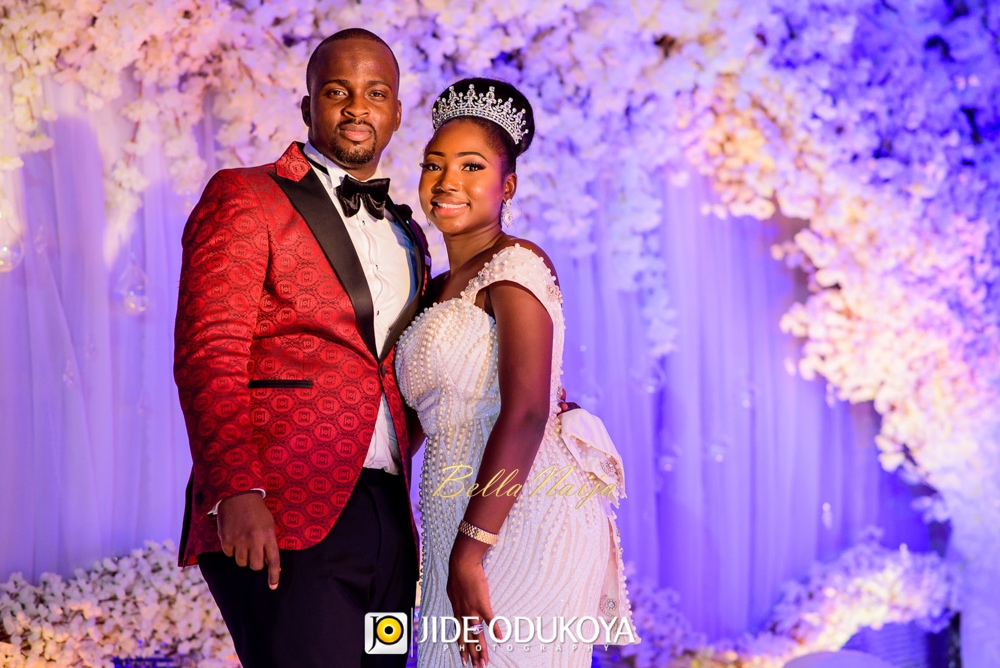 When friends fall in love, everything just works! So is the case of our BN bride Phoebe and her beau Dami who above all things cherishes their wonderful friendship.
"We talk about every single thing. Laugh about everything. Sing about everything, our friendship matters the most to me… I'm so glad God made us stay as friends!" – Phoebe
After having a little over 8 months to plan her wedding, we were all so happy to have her share her advice on budgeting, early bookings and everything else in between with other brides. Read all about it here.
Their wedding turned out to be the absolute showcase of grandeur inspired by creativity, passion, and love so much so that the bride, Phoebe wore a total of 8 outfits (4 for each ceremony). The decor for both events was so breath-taking and spot on with regards to the themes of their fairytale wedding; a jungle theme for the traditional and Disney's Frozen for the white wedding.
Phoebe loves to sing and Dami loves to dance so it was a delight to have her sing for beau to the applaud of their delighted guests which included so many influencers and celebrities in the lifestyle industry.
Being the daughter of the CEO of Brilla FM, Larry Izamoje, it was no surprise to have top Nigerian artists: Mr Eazi, Reekado Banks, Falz, Sammie Okposo, Buchi perform and thrill the guests at both reception parties.
Congratulations again to the beautiful couple with love from BellaNaija Weddings!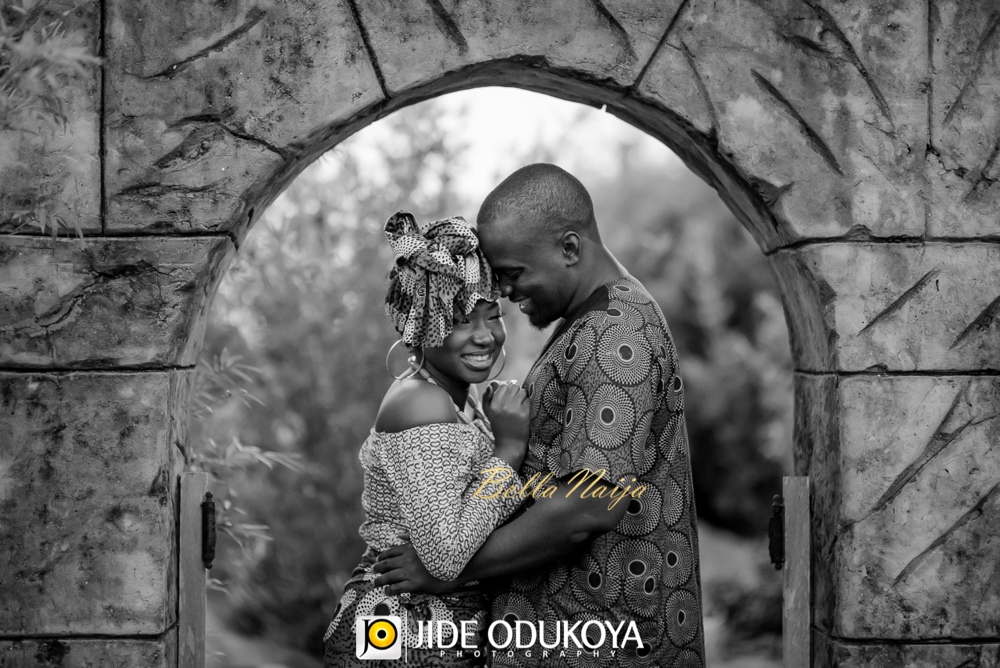 Their Love Story:
as told by the groom, Dami:
"I met Phoebe in 2007, we were classmates at a sixth-form college preparing for University. Lord knows I had no idea my wife was in that school, not even Phoebe, one of the most serious girls in school. She would sit in front of the class, answer all the questions then go to the library afterward.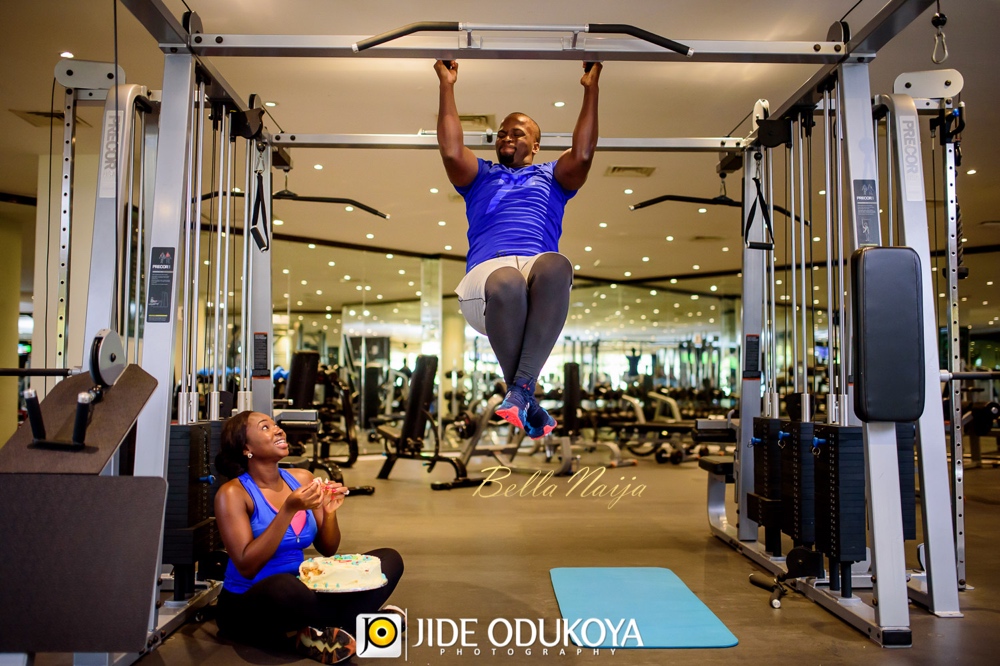 Fast forward to 2008. On my birthday, she was invited by her friend to an event. She saw me, said Hi and Lord!!!! I couldn't take my eyes off her. The next day, I was already on her case, flipping through her Facebook wall. We got talking and became good friends.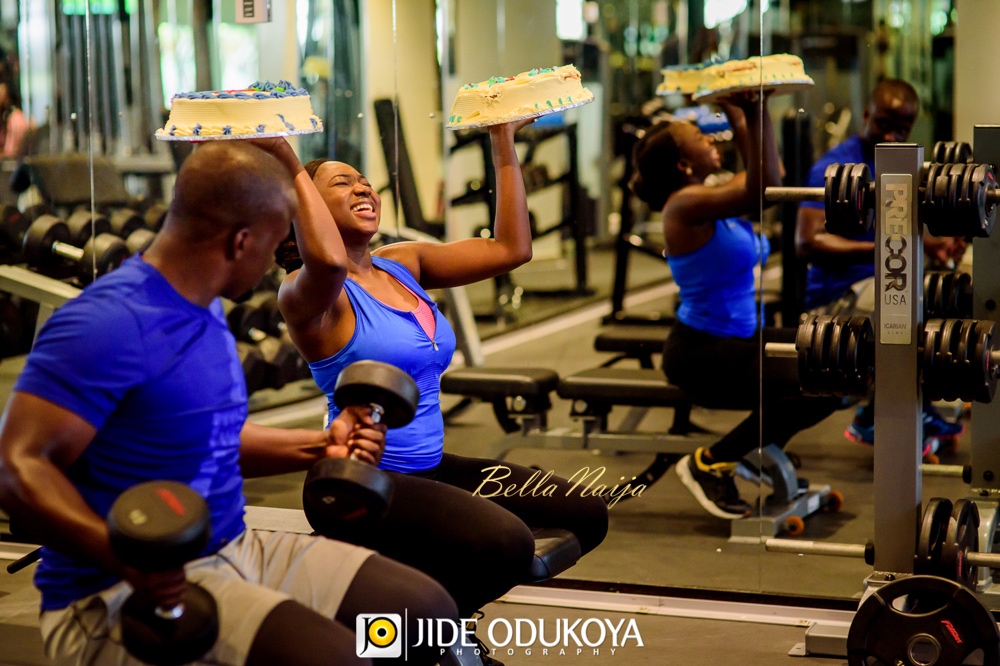 Fast forward again to 2015, after we had lost touch for a little while (as she was still in the UK, I had moved back earlier), our paths crossed again. When I discovered she was still single, I didn't take chances. I knew I had to move quickly. I made my intentions known to her as well as her family. God moved for us, the families loved us and everything went smoothly.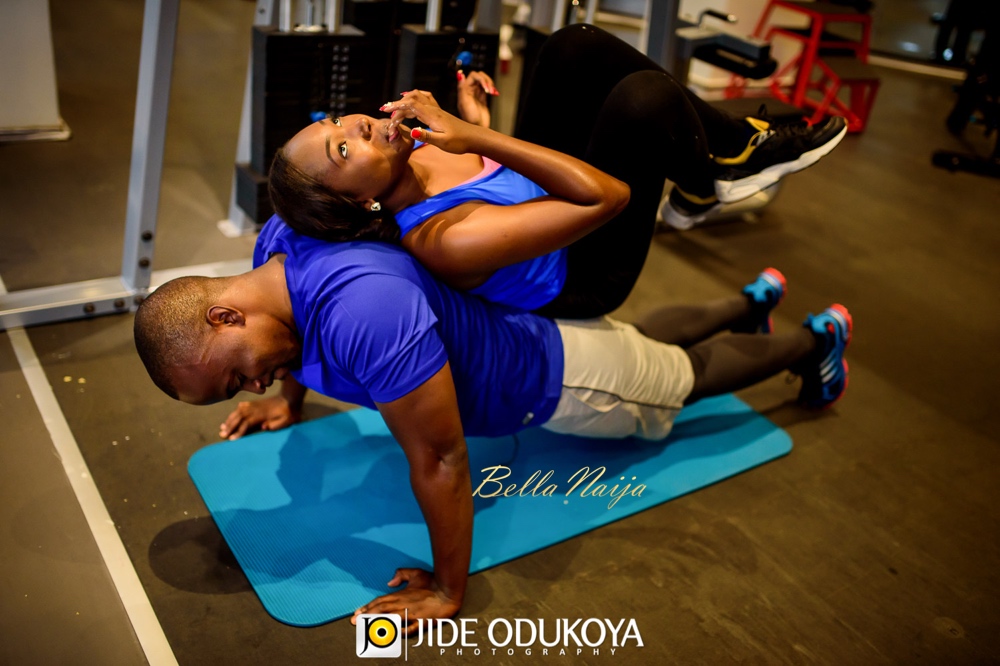 Barely 4months after she agreed to date me, I bought that ring! Like I said, I didn't want to take chances because I knew and I still know that life will be so meaningless without Phoebe. I can't wait to start my forever with the only woman that completes me.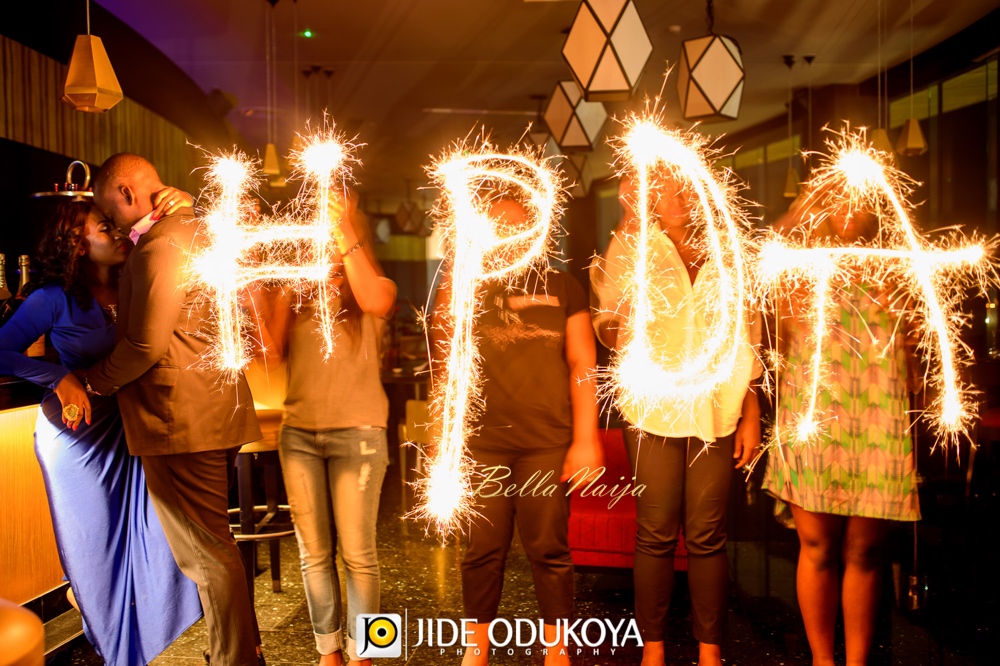 The Proposal:
as told by the bride, Phoebe:
"During the 'toasting' period, Dami made me feel like I lived with an 'S' on my chest. I remember on my birthday, he gave me a card half my size, poured his heart out and ended with the word #pda16. Lol! I eventually agreed and I don't have any iota of regret. Dami prays with me every night before going to bed. His seriousness was beyond comprehension. He already sees me as the woman I am trying to become. His perfect love for me constantly outweighs all fears.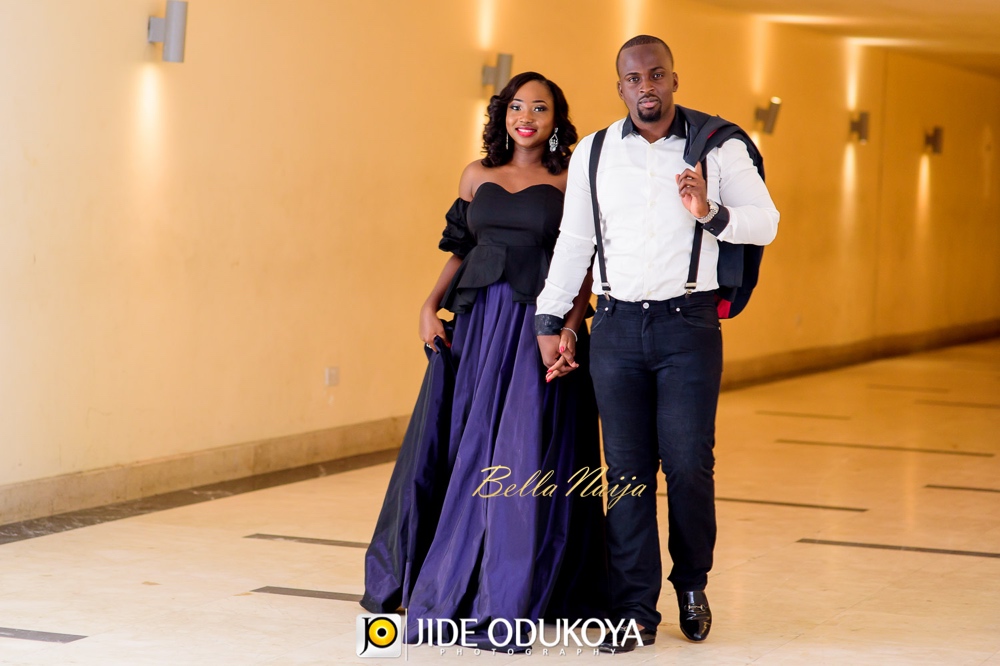 Just about 4months after I agreed to date him, Dami told me he was going to take me on a serious date. It was a bit weird seeing that we had gone on dates every week in the relationship. So why did this one have to be serious? He also gave me a jersey at Christmas which read #pda16! I thought that was the cutest gift and knew I was going to end up with him earlier than planned.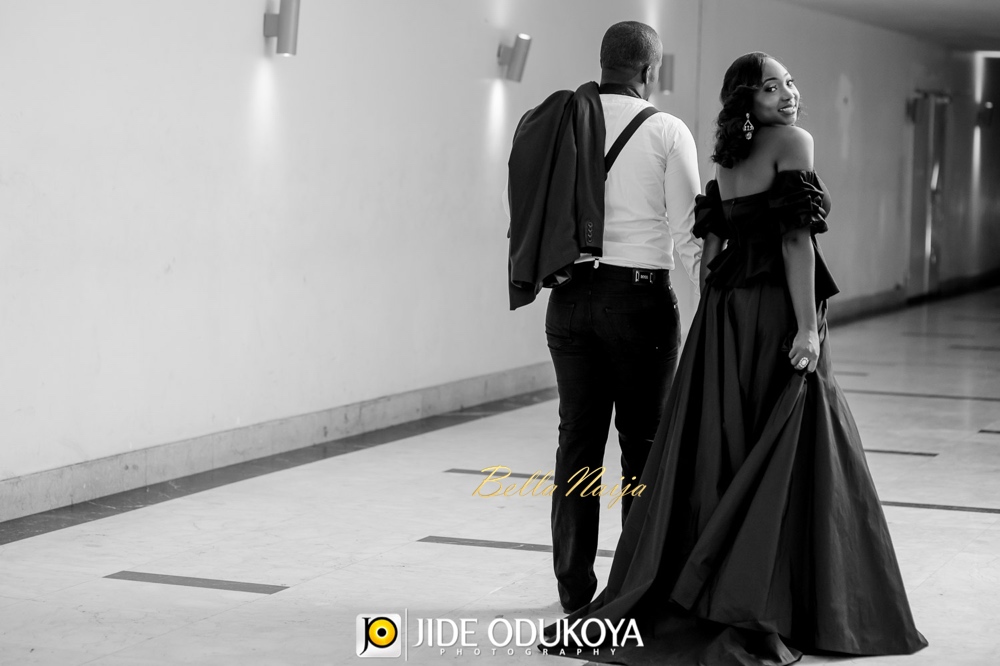 Dami meant business! However, I still made up my mind that he will propose in march, the month we met. He told me he might be wearing 'agbada' for the dinner, so I took my look very personal also with some 'facebeat' to equally look good.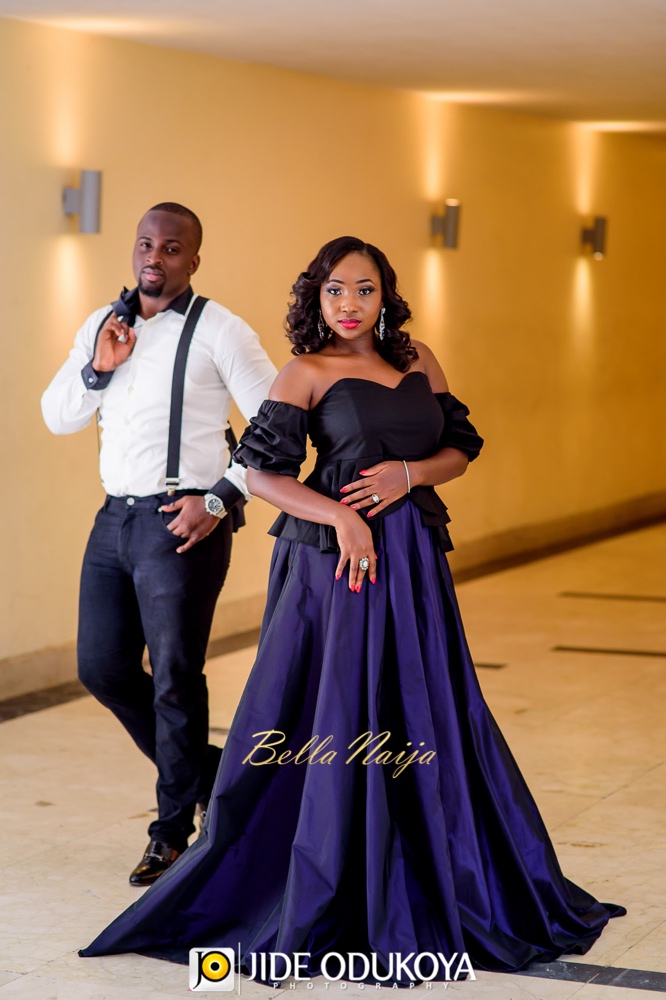 On the first of January 2016, He picked me up and throughout the ride, he kept on saying how lucky he is, how beautiful I am etc. I was glad my effort wasn't in vain.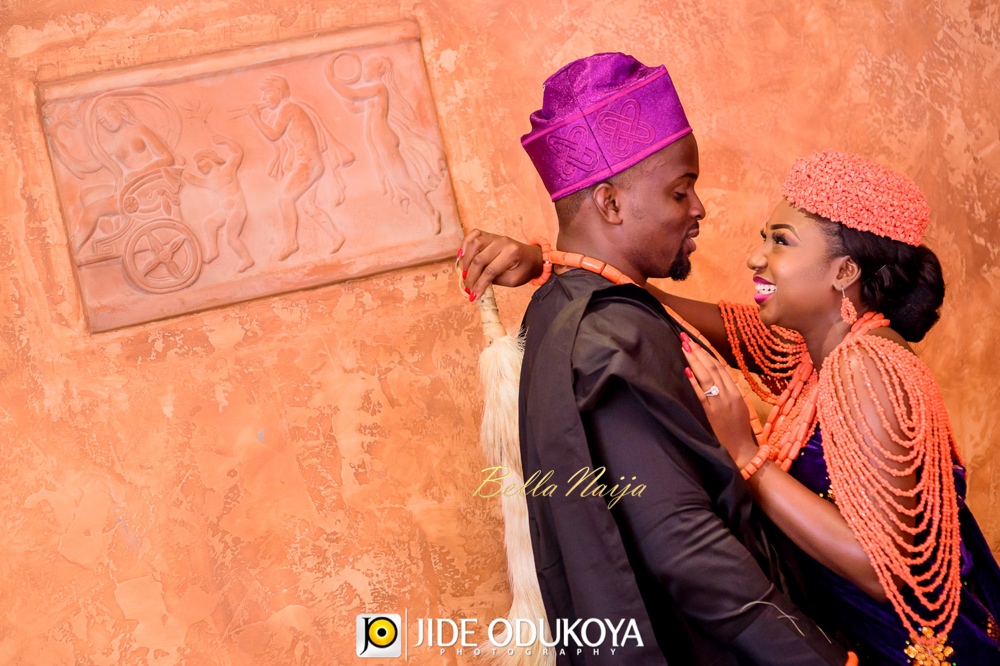 When we got to Federal Palace Hotel, I was presented with gifts which I didn't really read any meaning to due to hunger.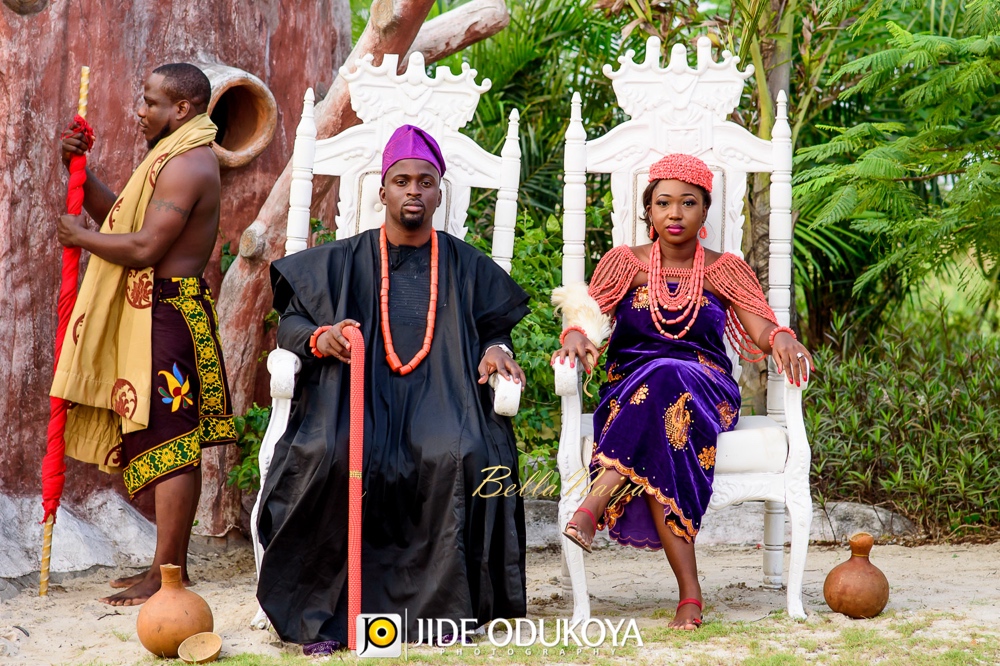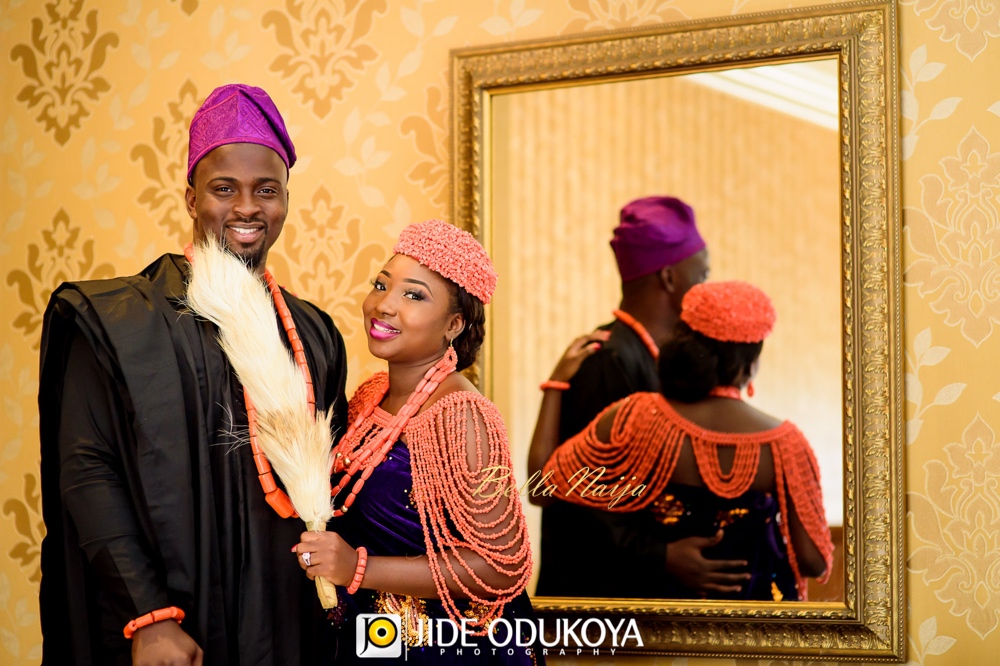 On a second note, I figured it was Dami who planned the gifts not Federal Palace Hotel and actually told him he didn't have to put in that much effort for a dinner.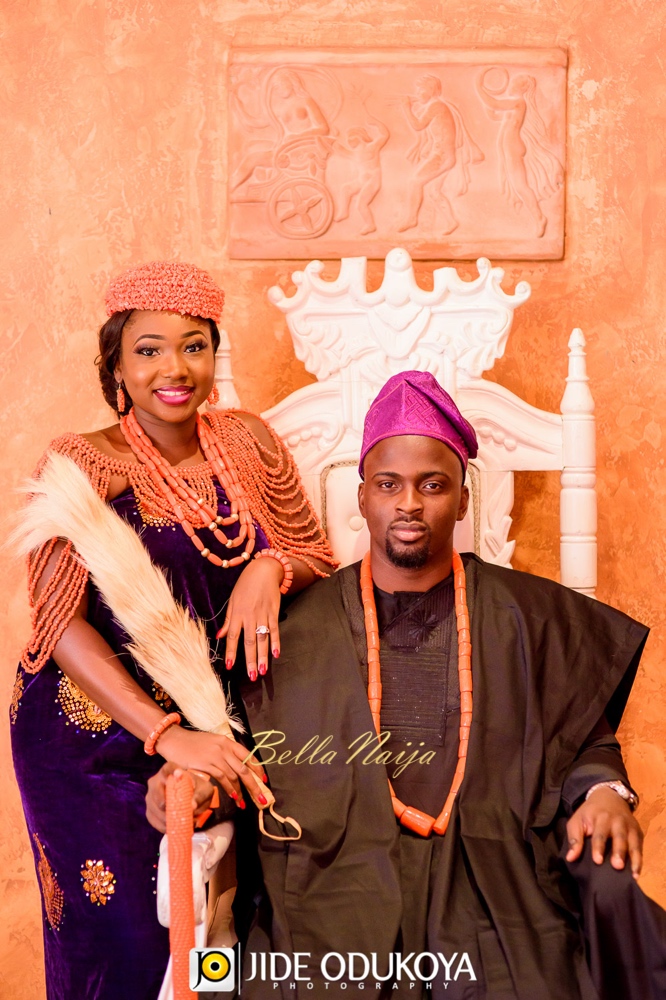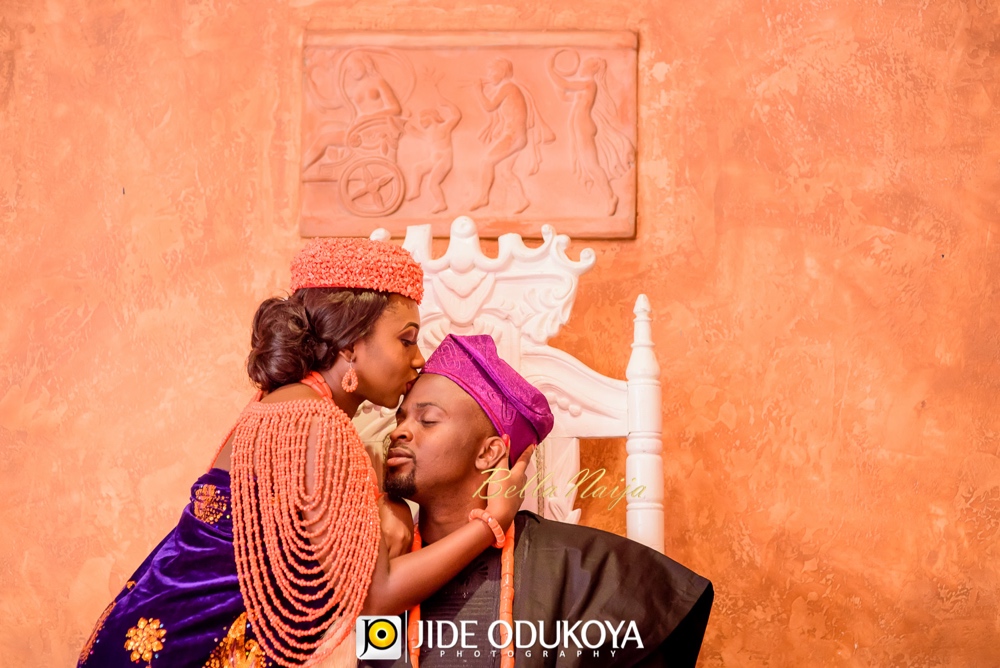 After the third gift, the door opened and I heard a loud 'surpriseeeee' chorus. My friends and my sisters were all present to celebrate with me. I was elated.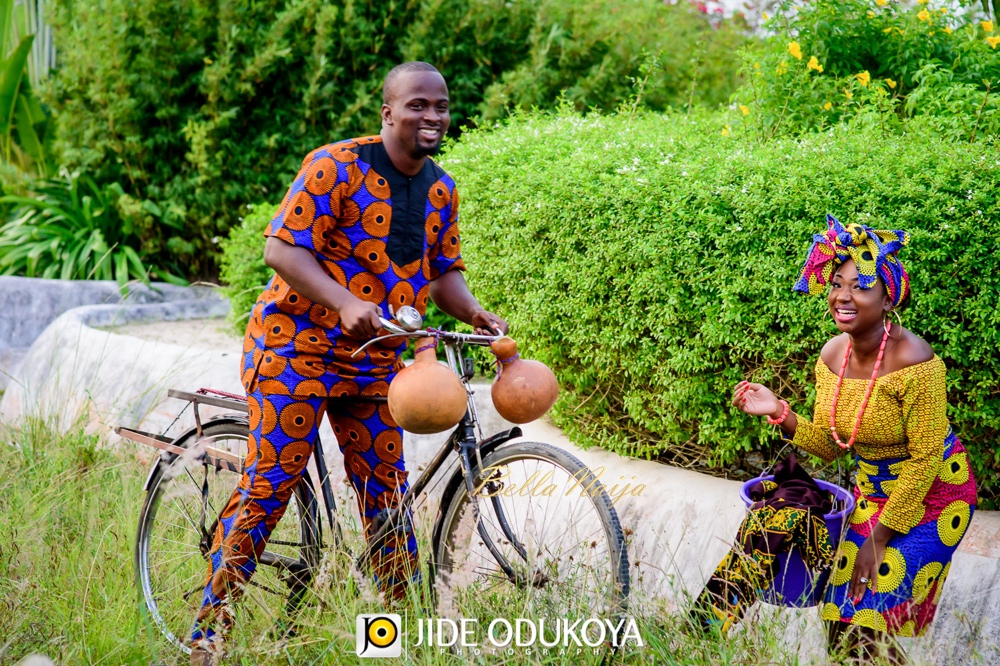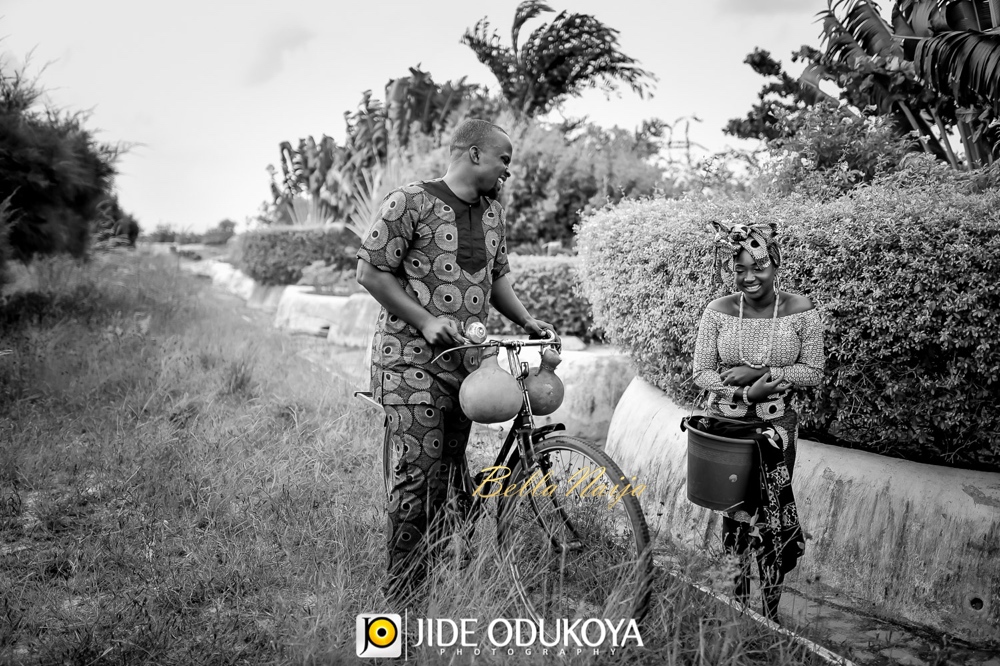 There was also a video highlight of our friendship as well as the most beautiful cake that read 'My queen, Haribo, my everything #pda2016'
I am so glad God let our paths cross again and God made us stay as friends. That's what matters most to me- Our friendship. We talk about every single thing. Laugh about everything. Sing about everything (he's got an amazing voice..lol) and of course, pray about everything! I am glad God blessed me with Dami.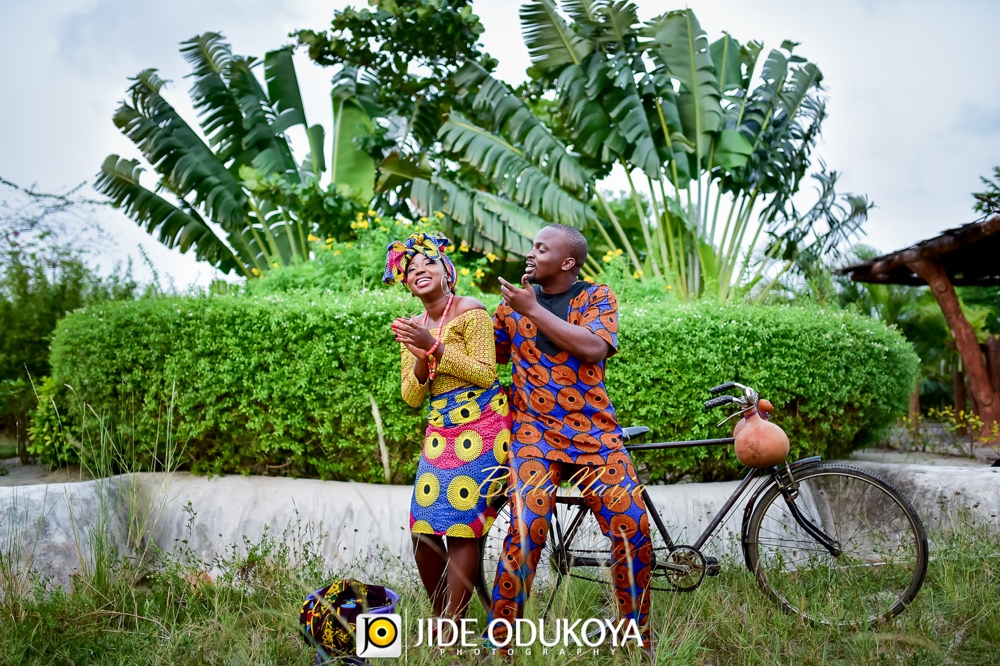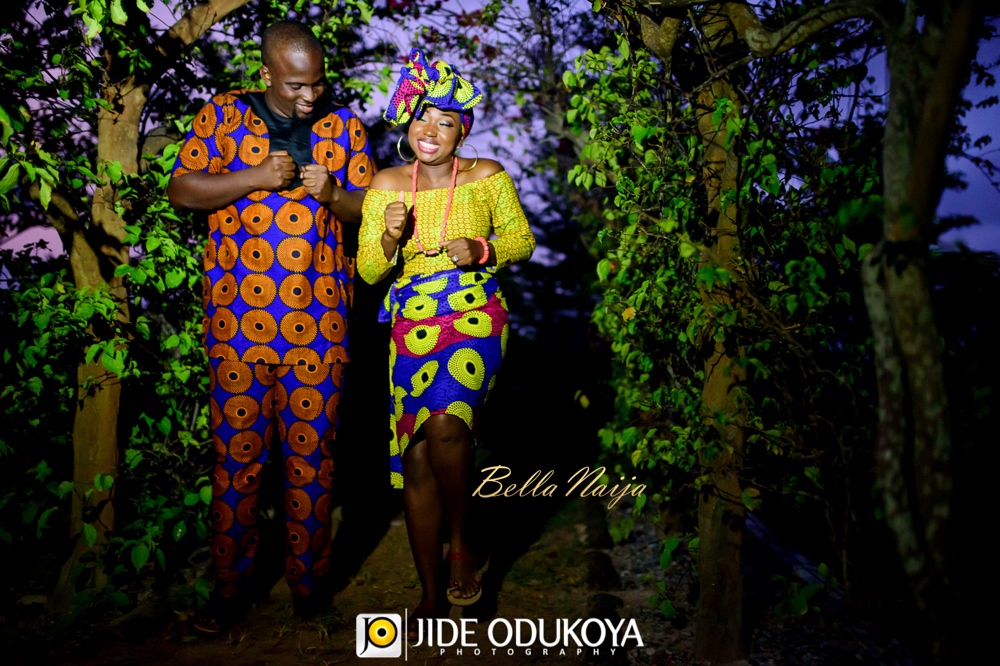 The countdown has begun and we cannot wait to be called Mr. and Mrs. Damilola Asolo. We've been blessed and We are so grateful! "
That just about captures their love story and their preceding pictures further highlights the love they share. Enjoy!!!
~White Wedding | Photos by Jide Odukoye Photography, Dapper Visuals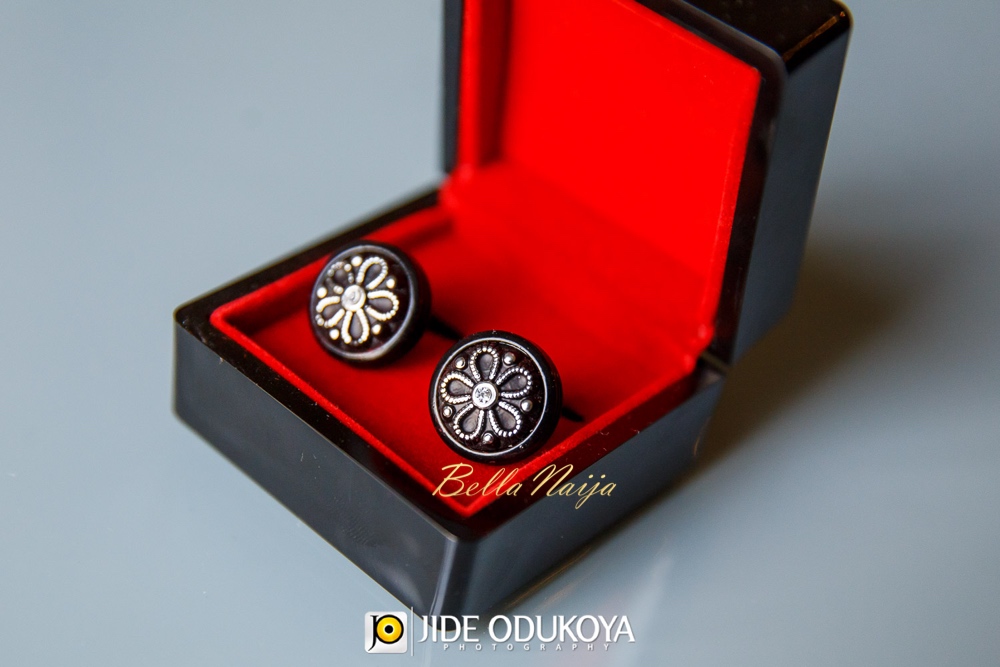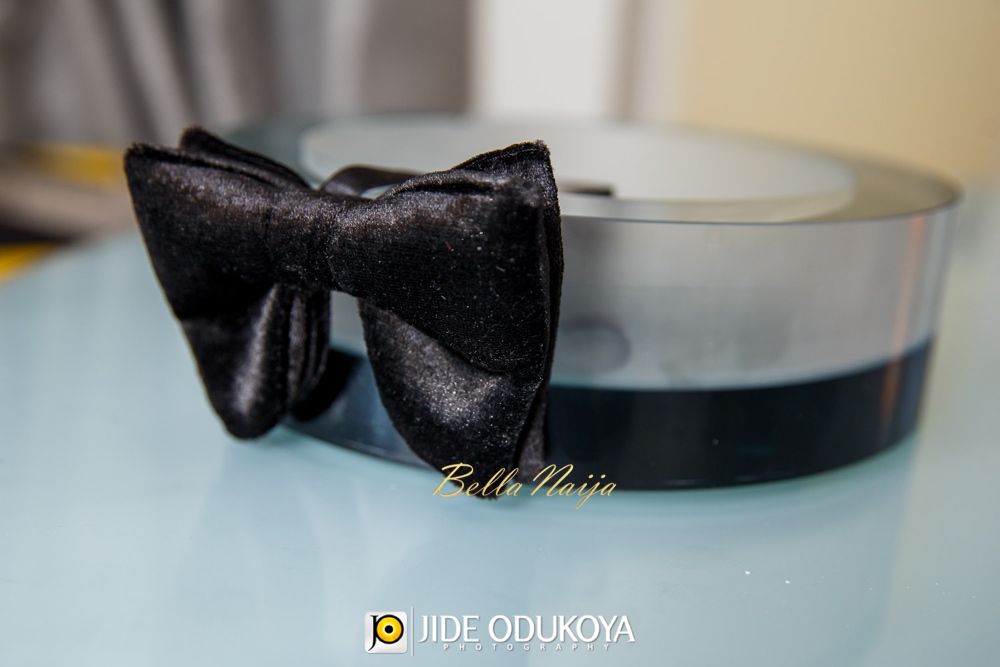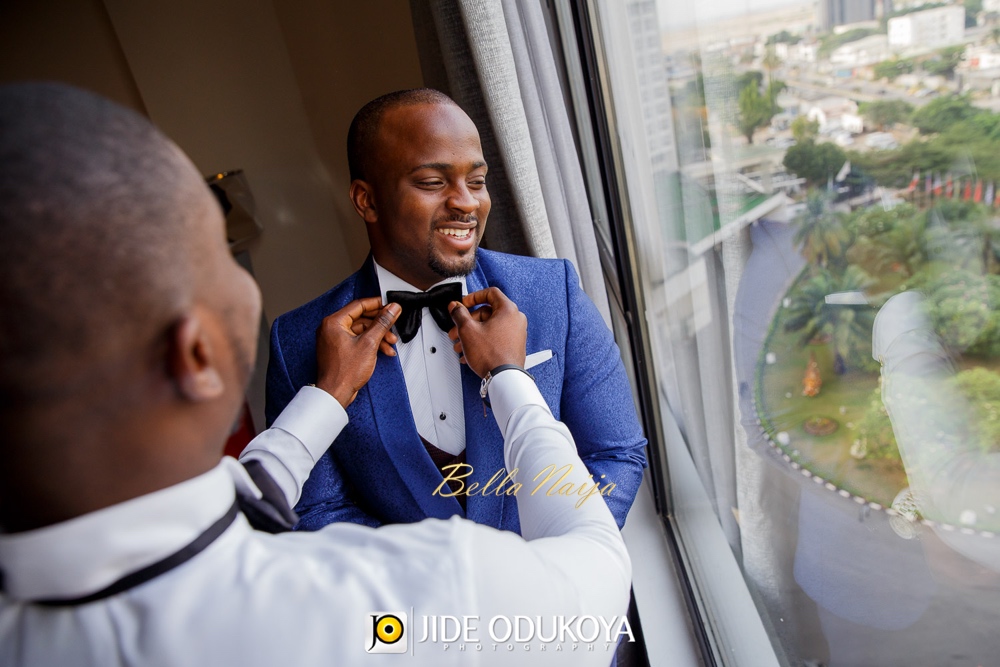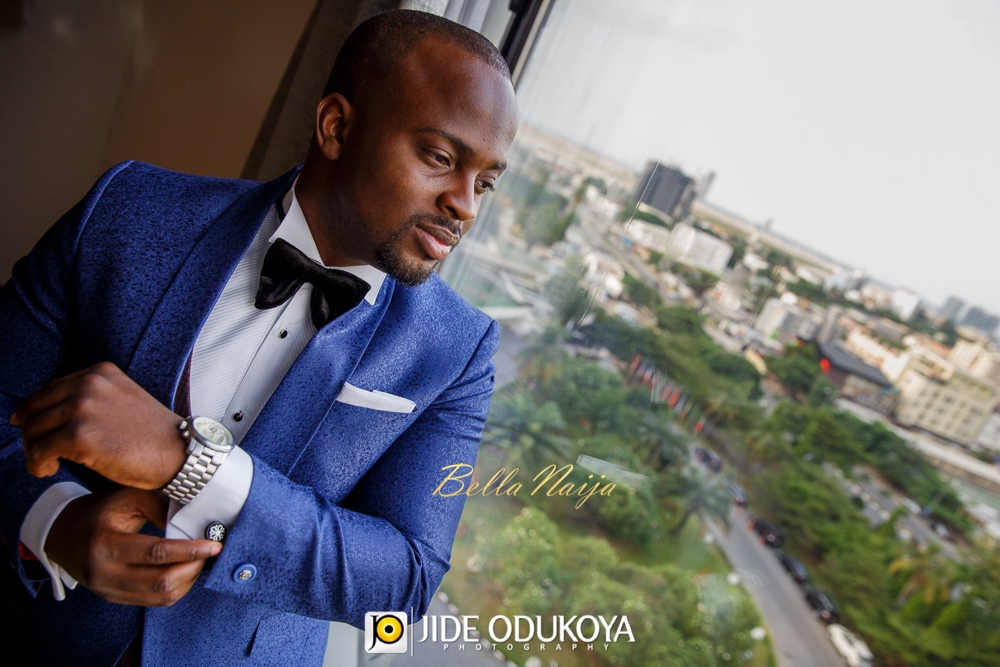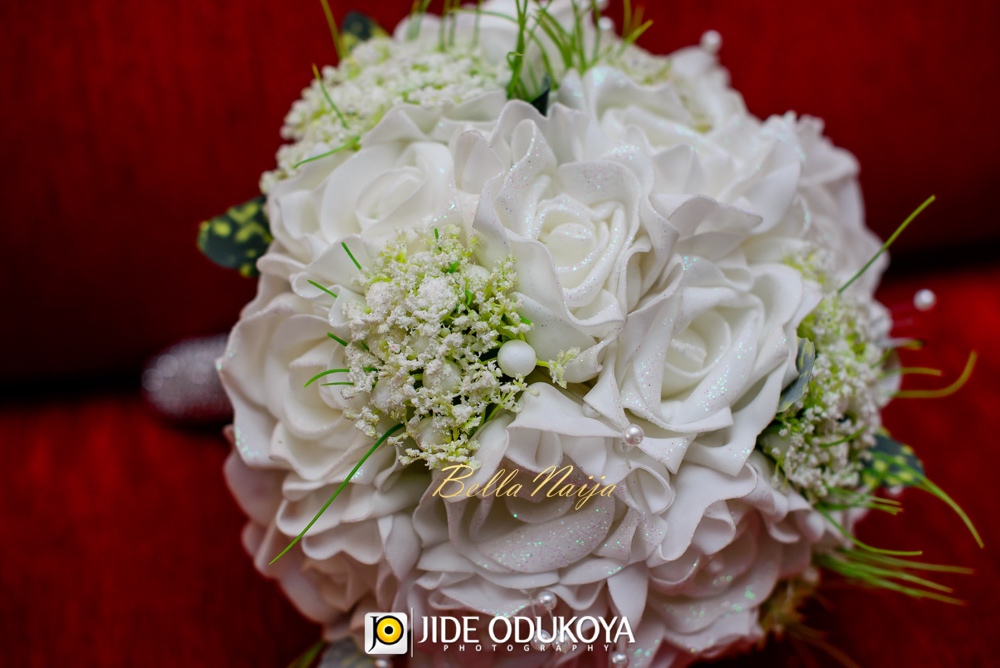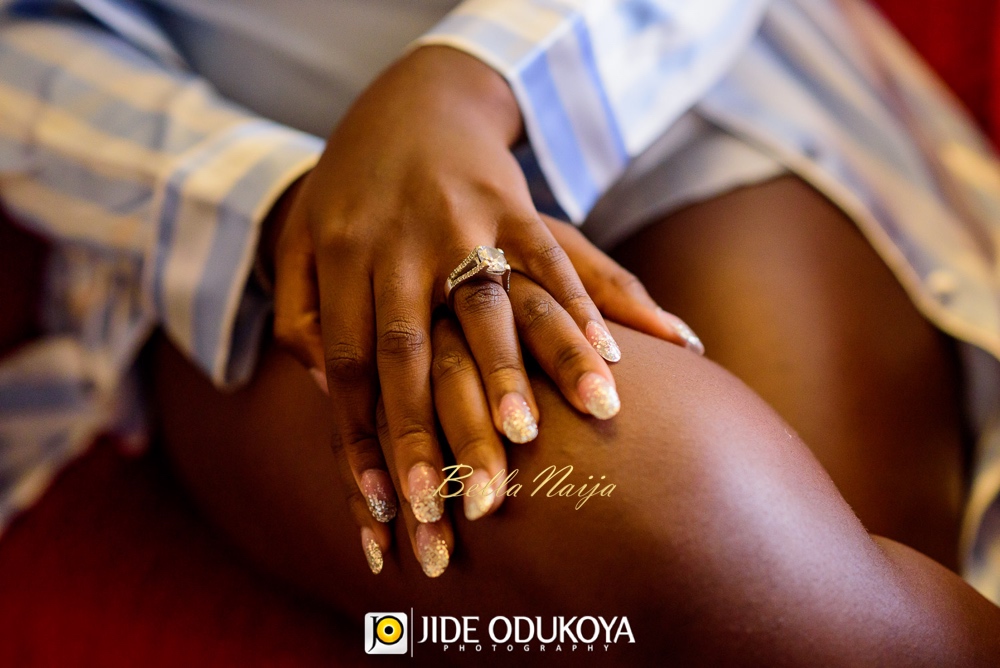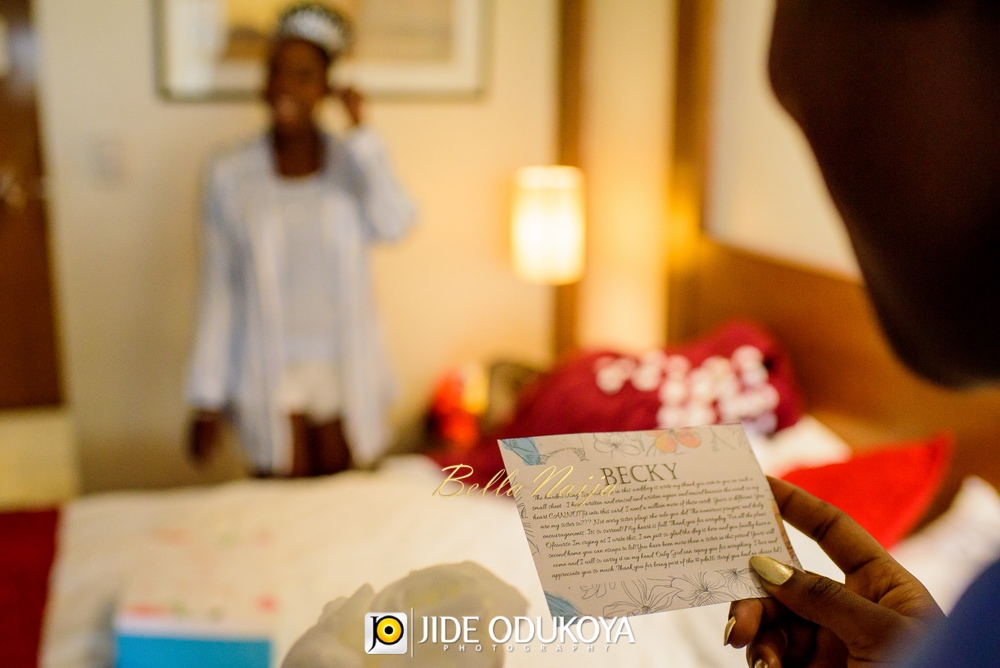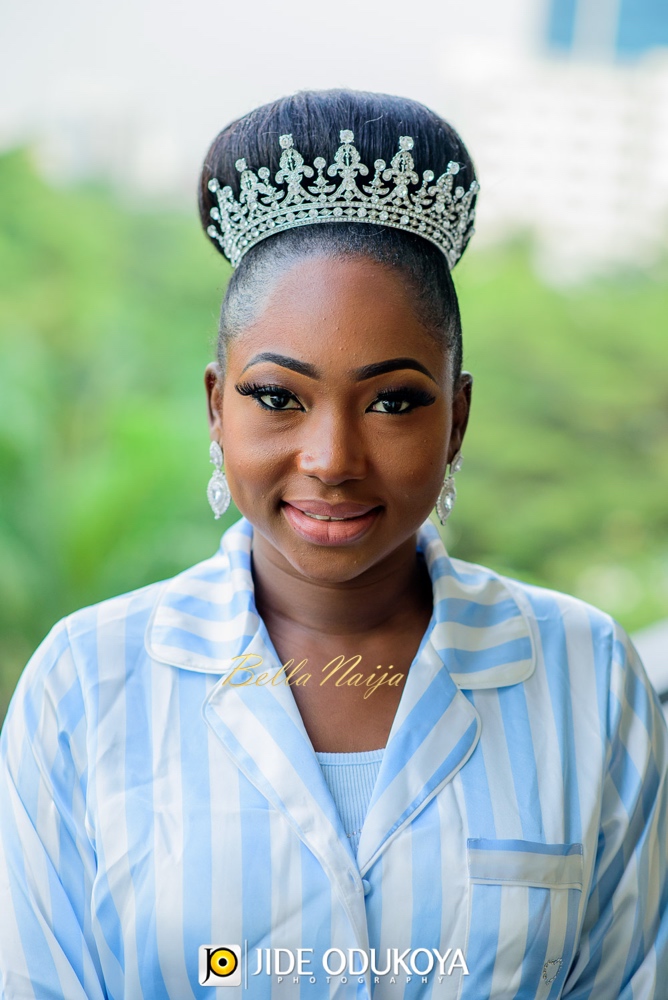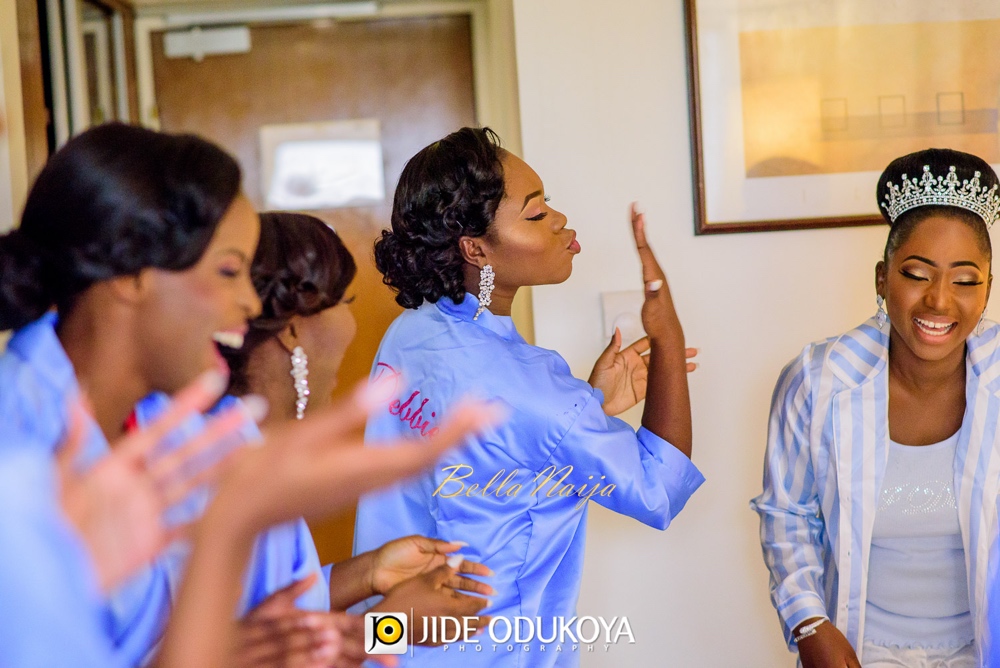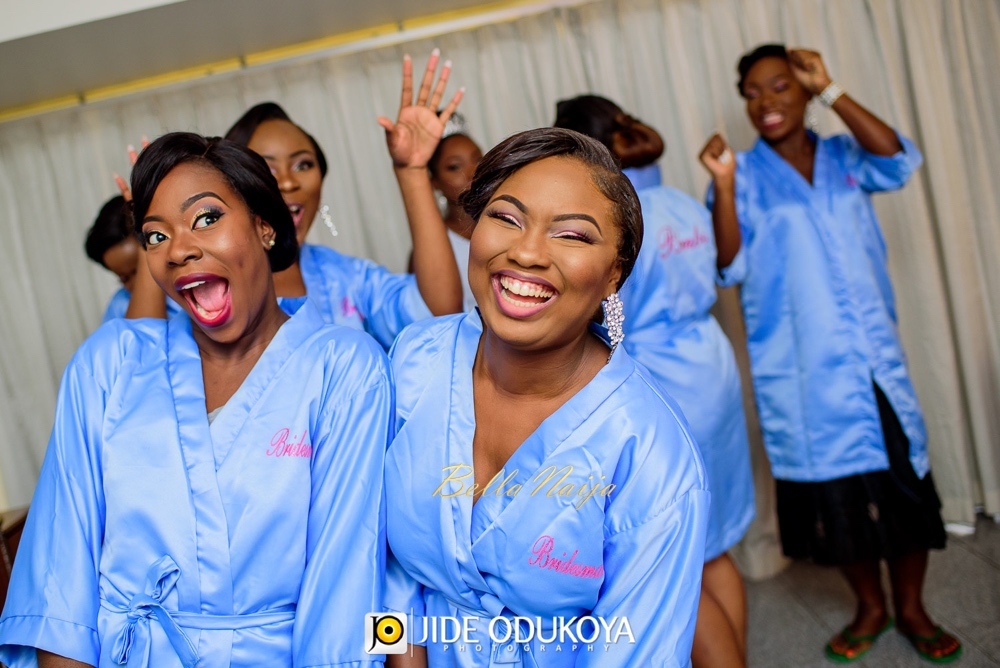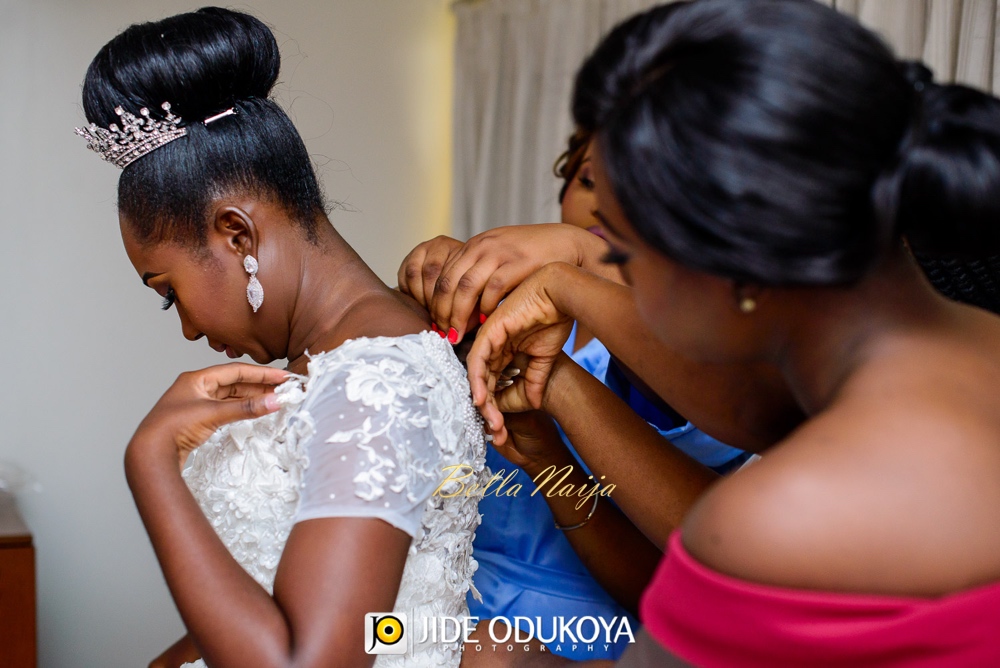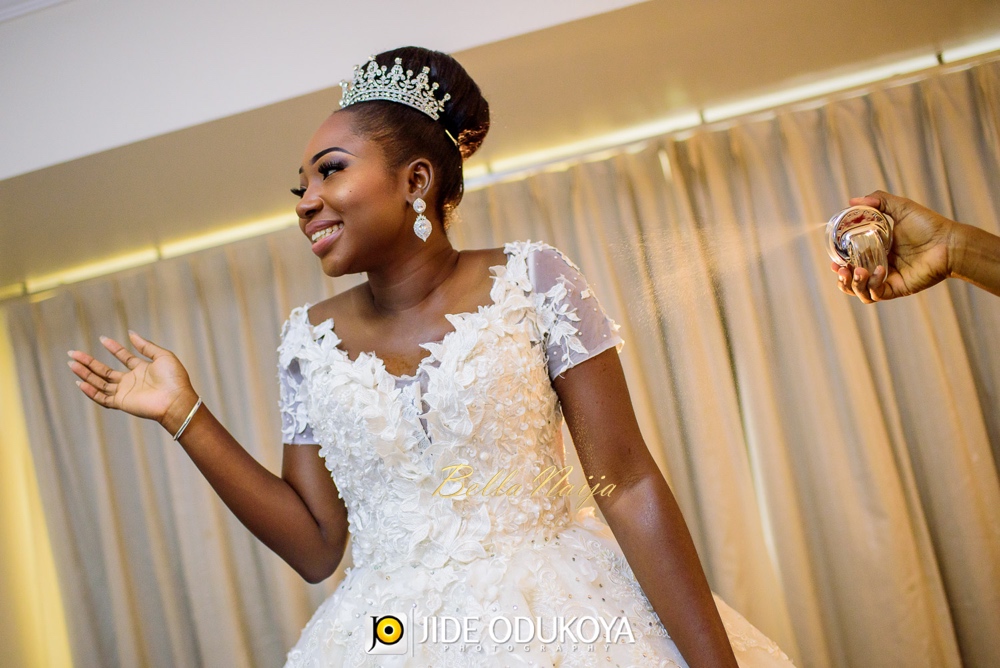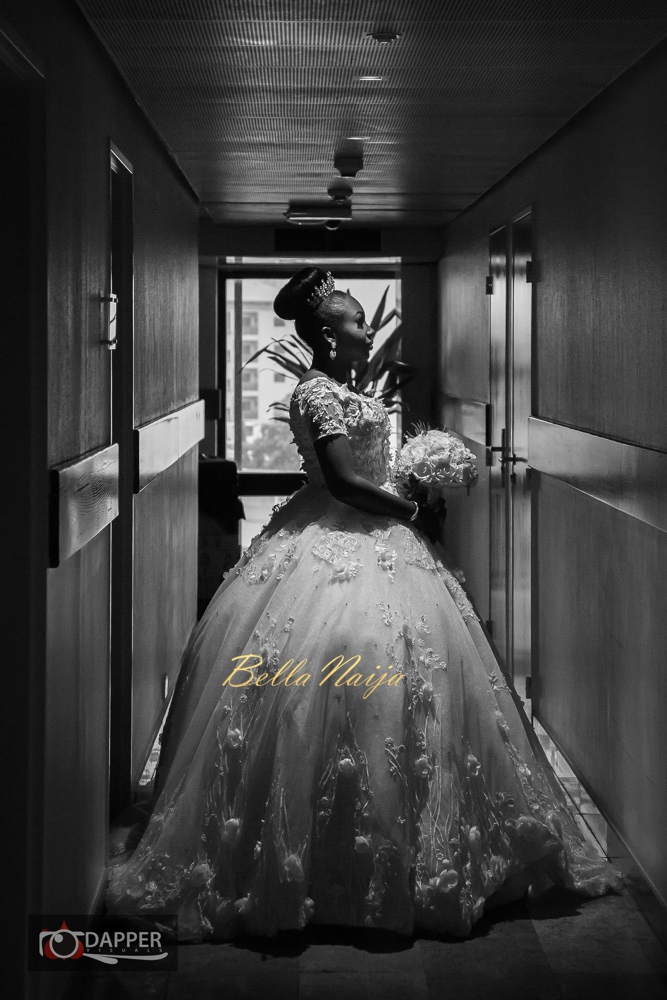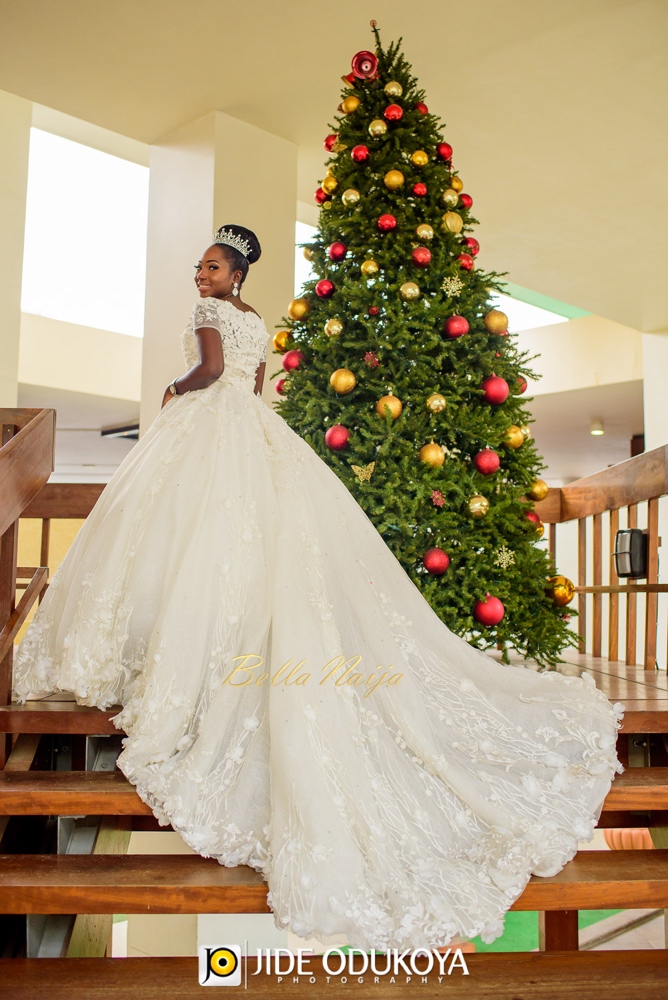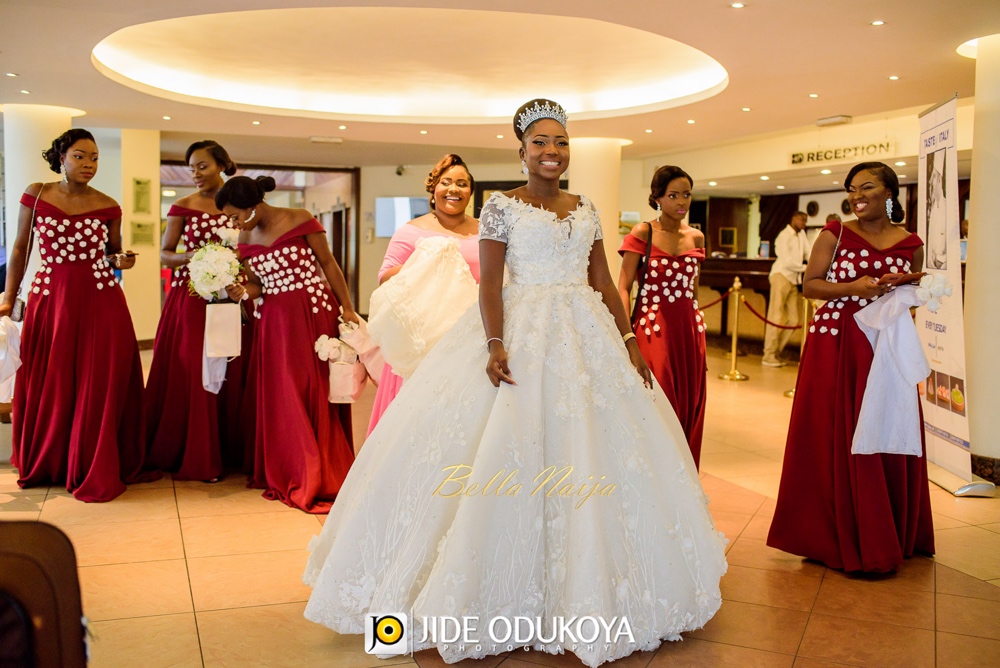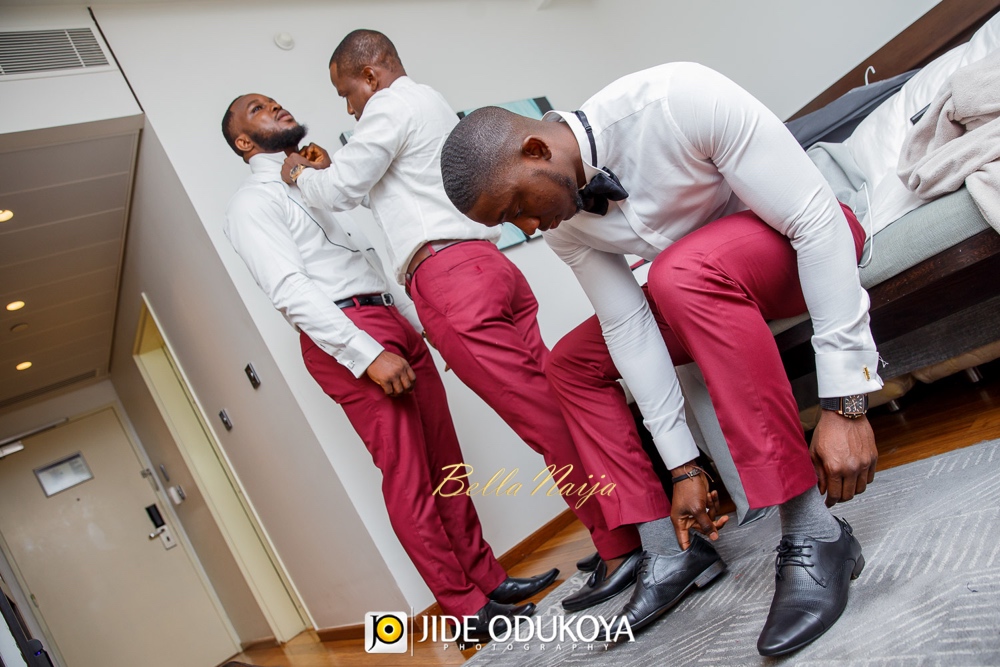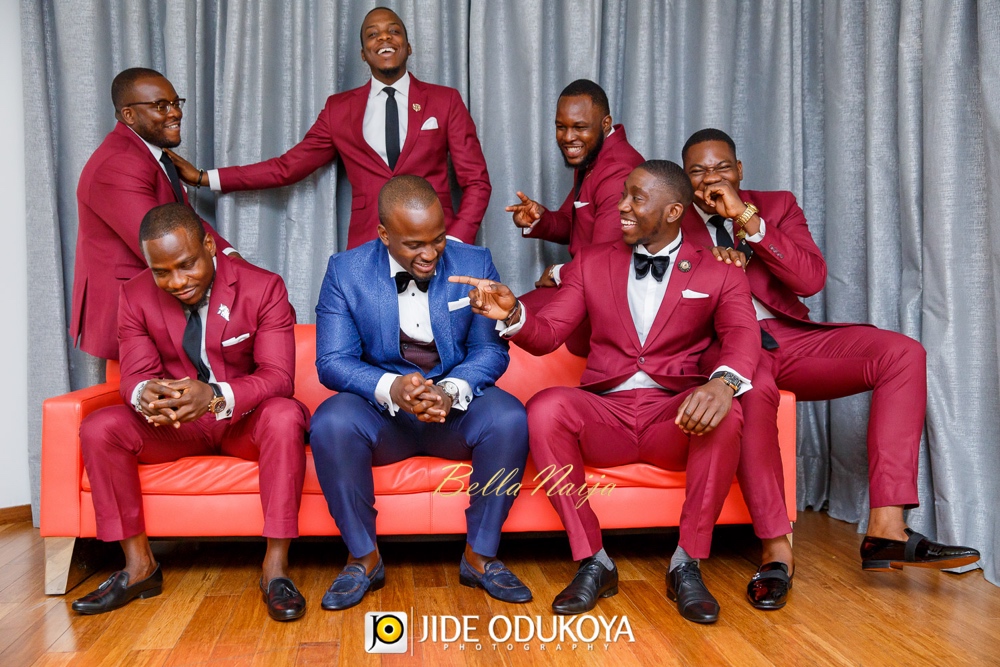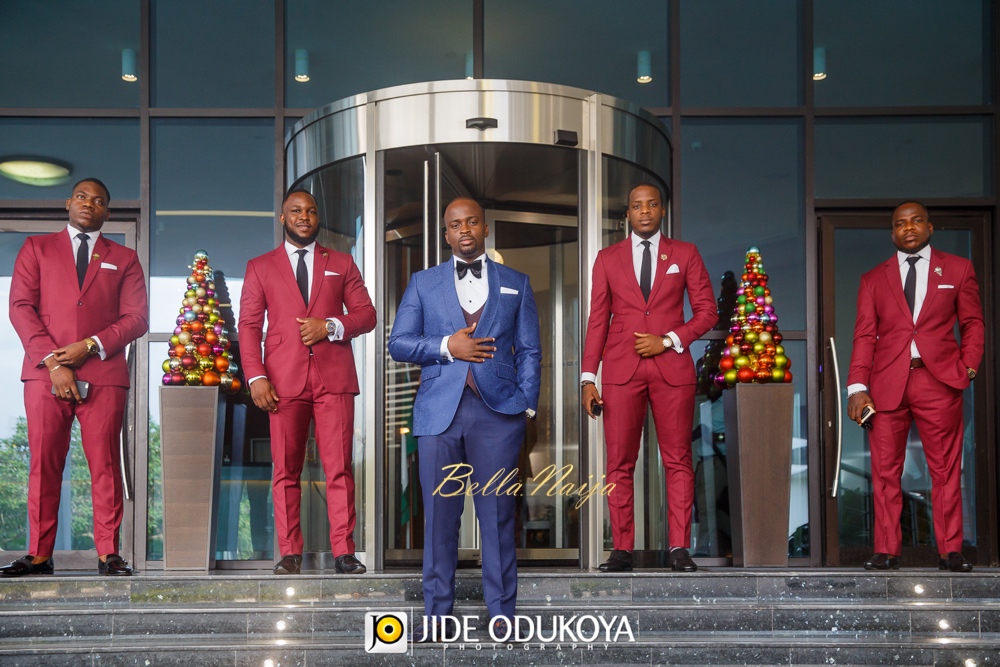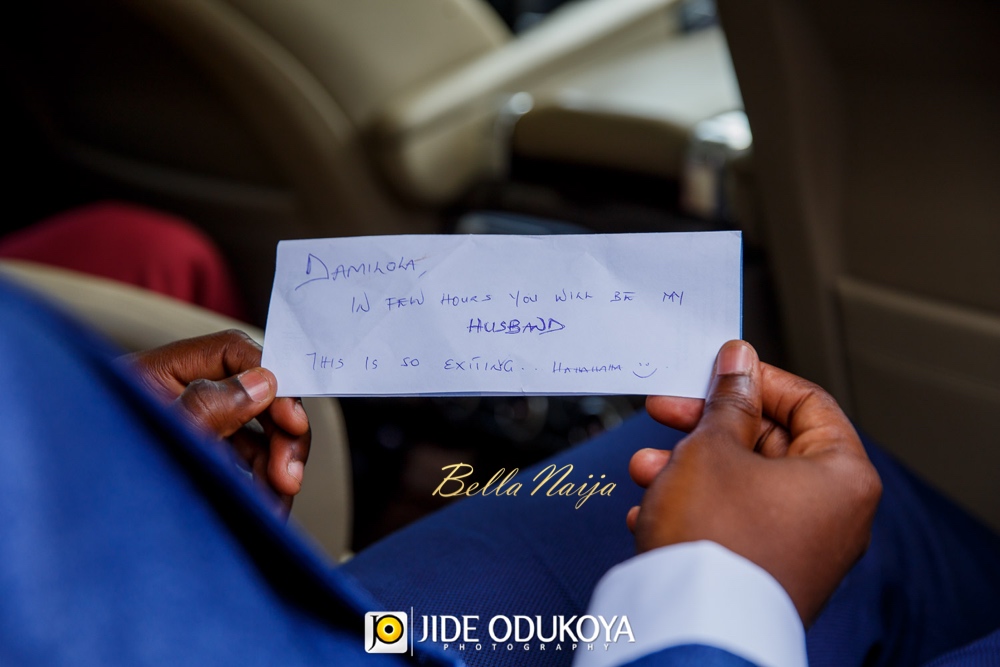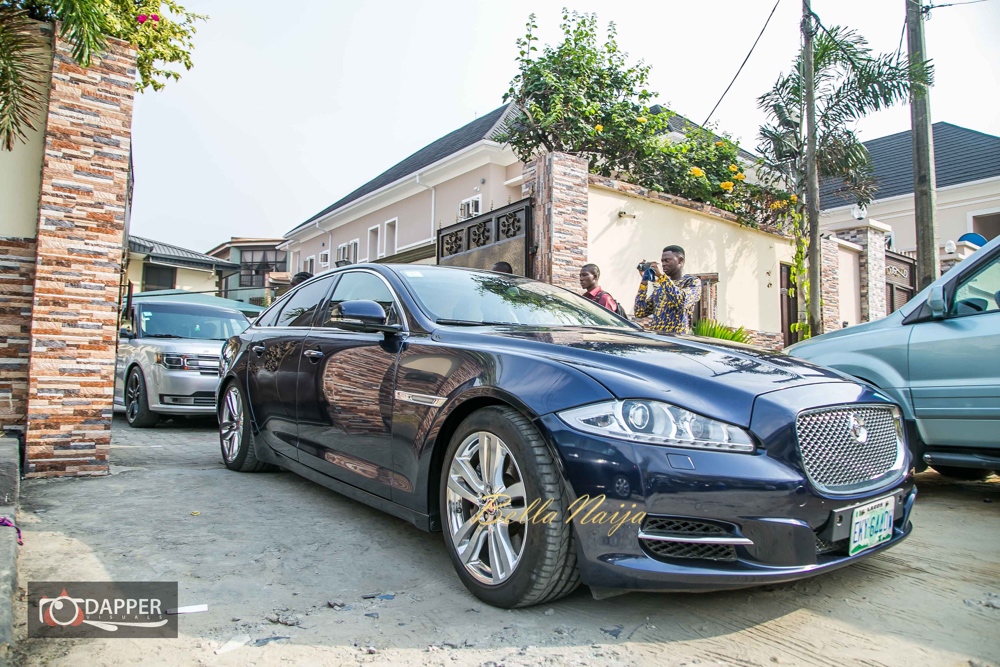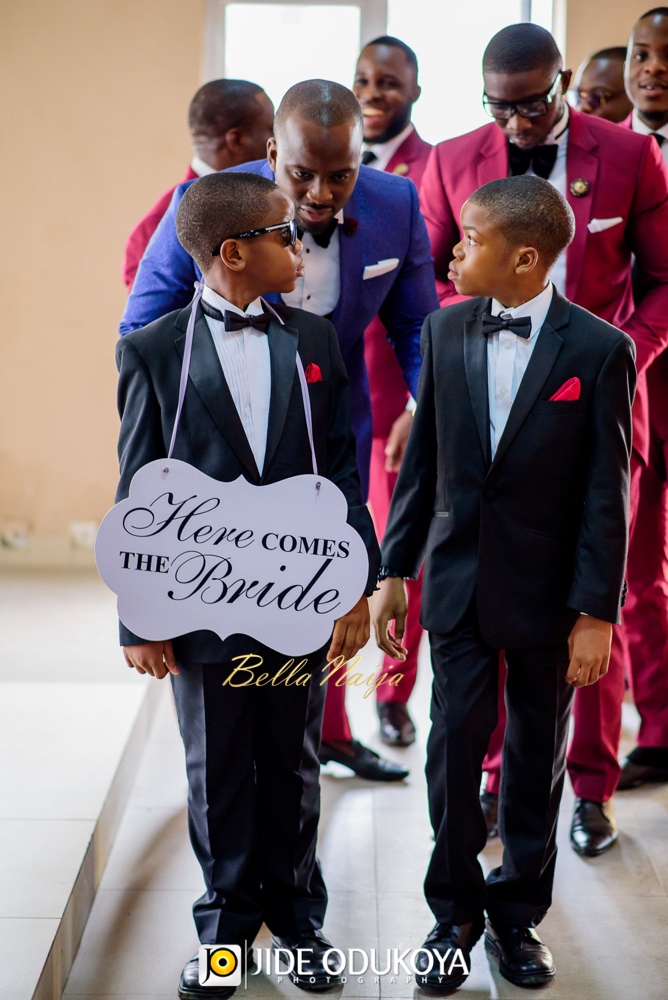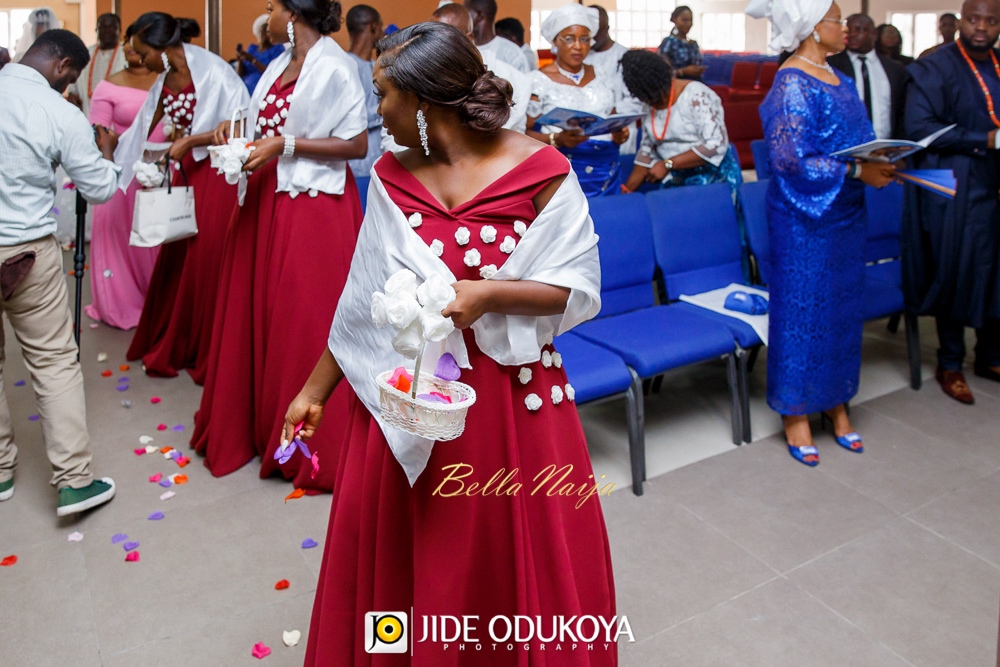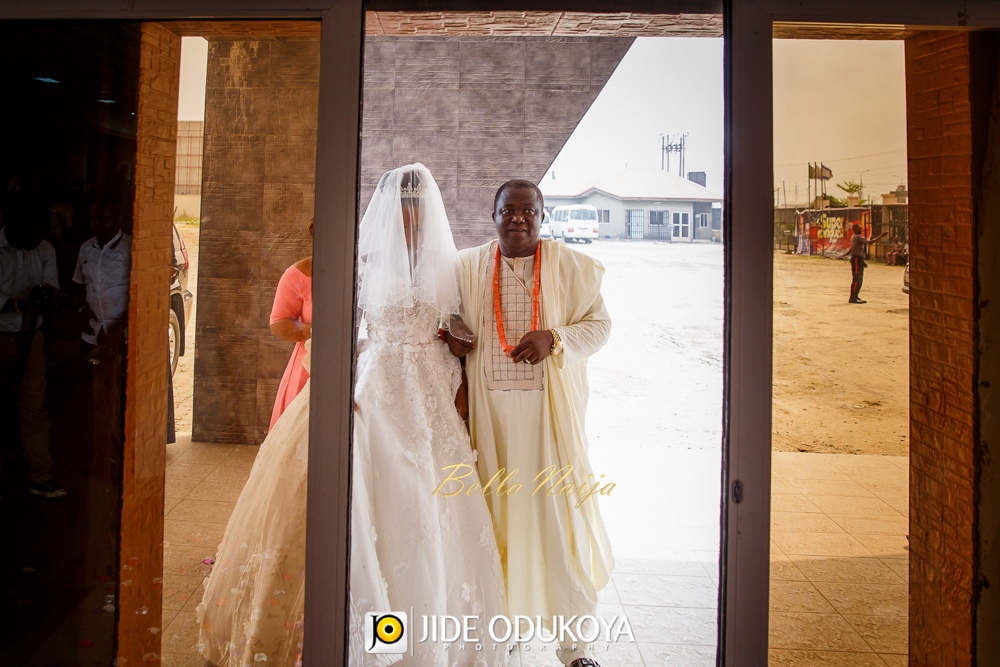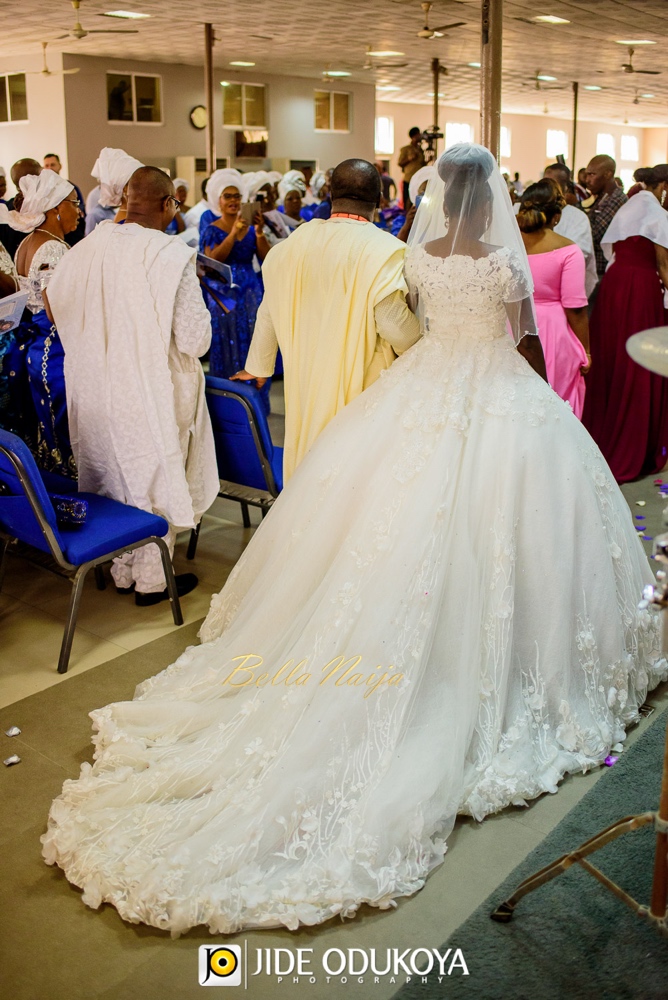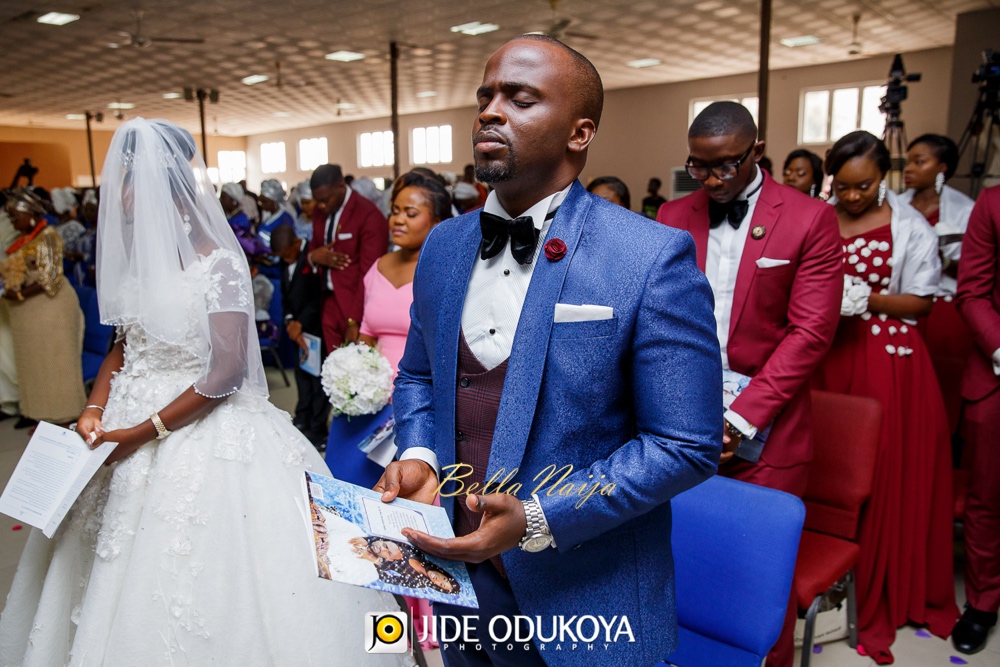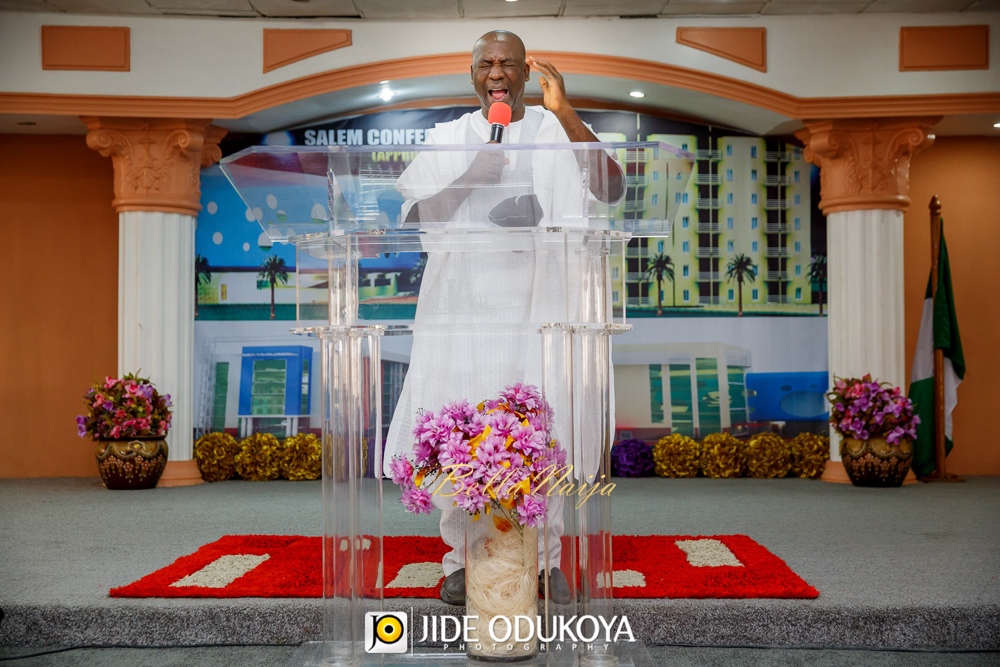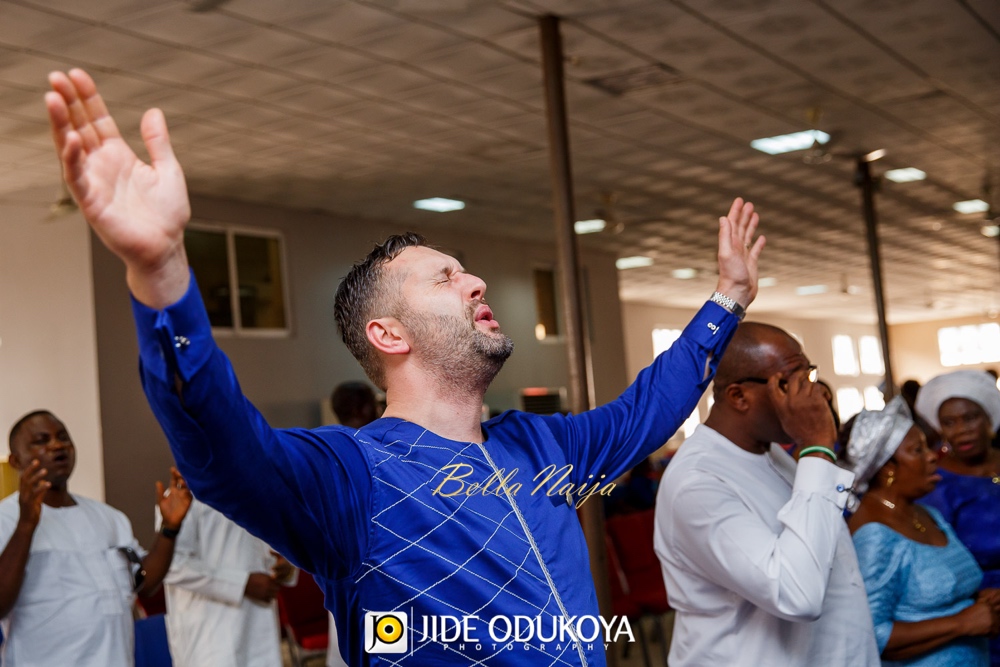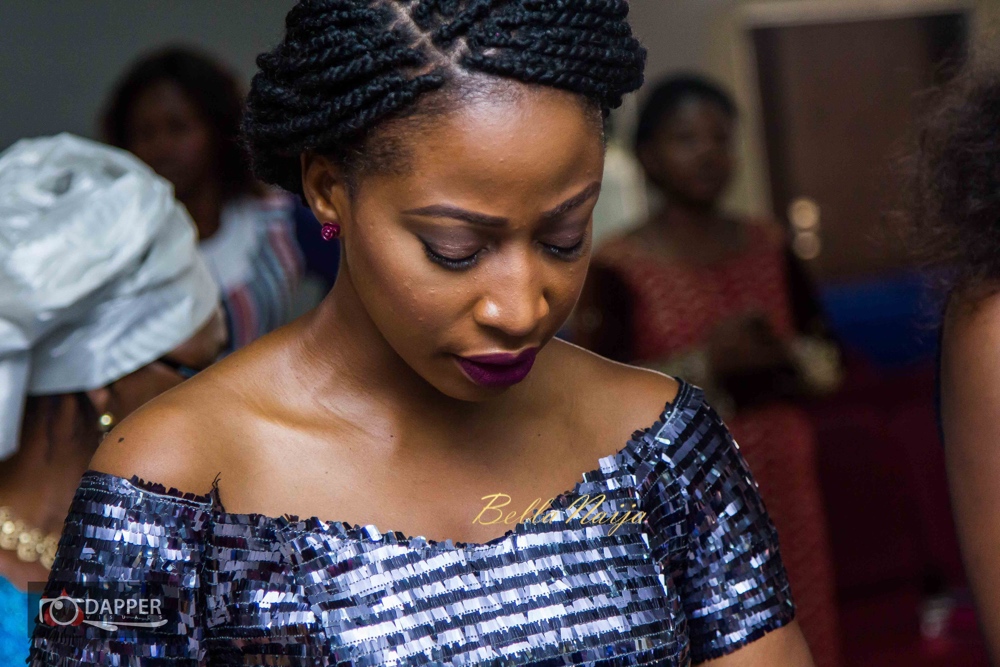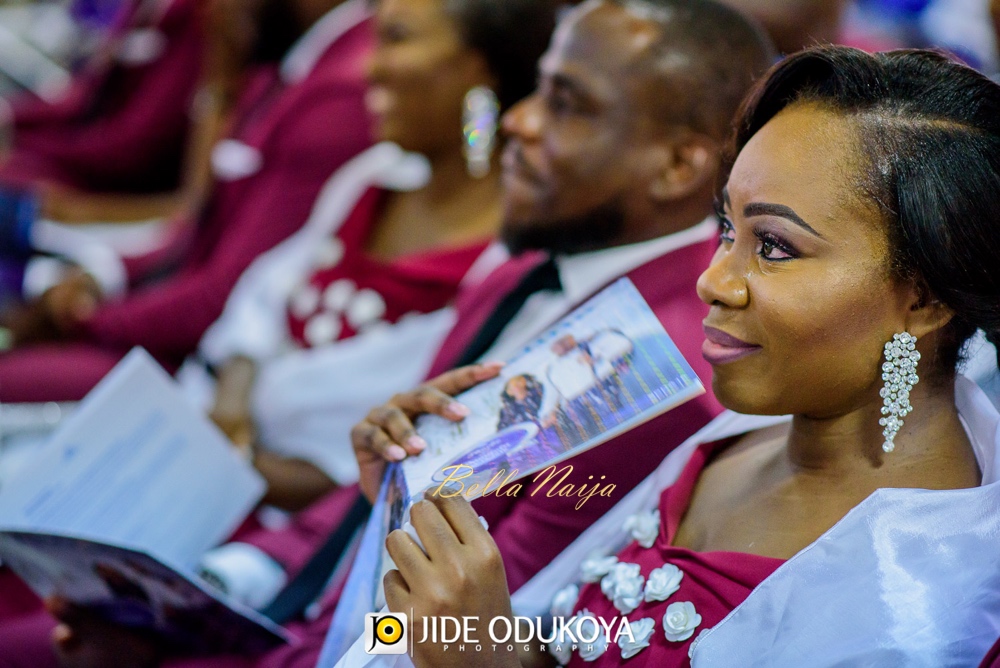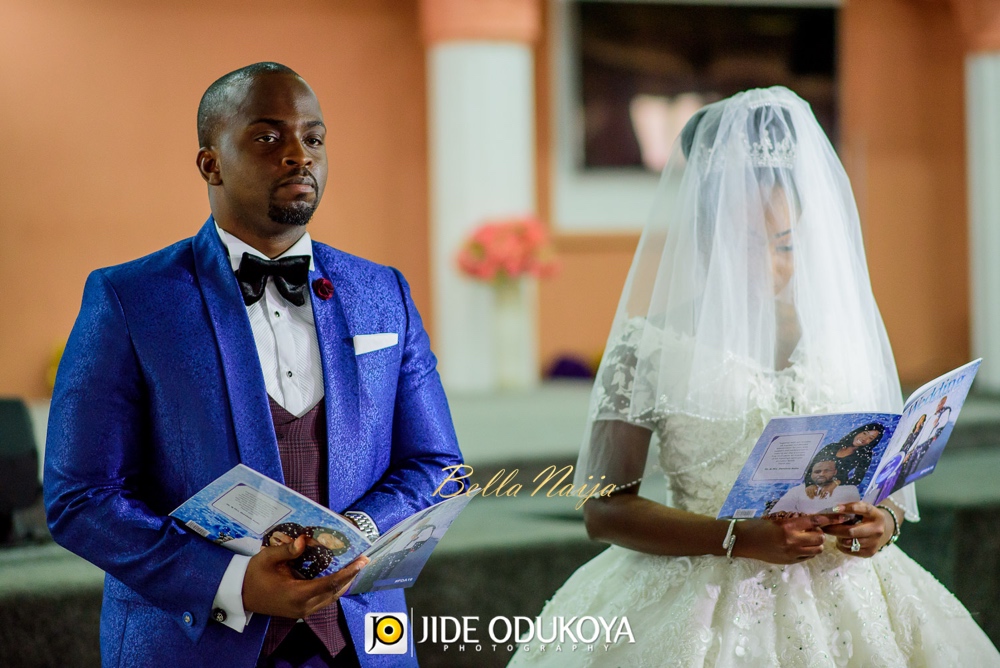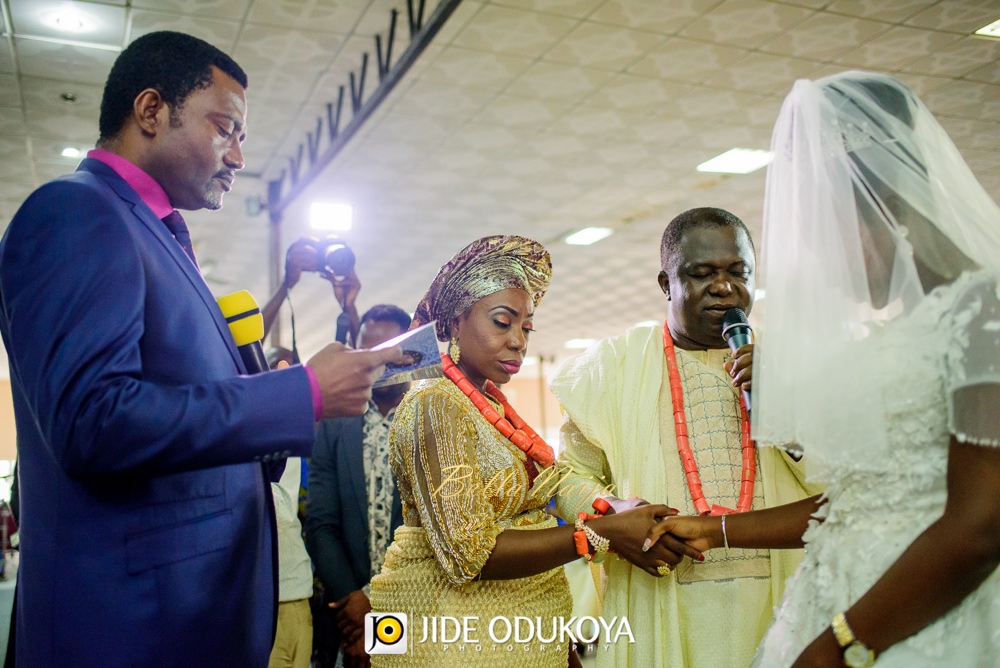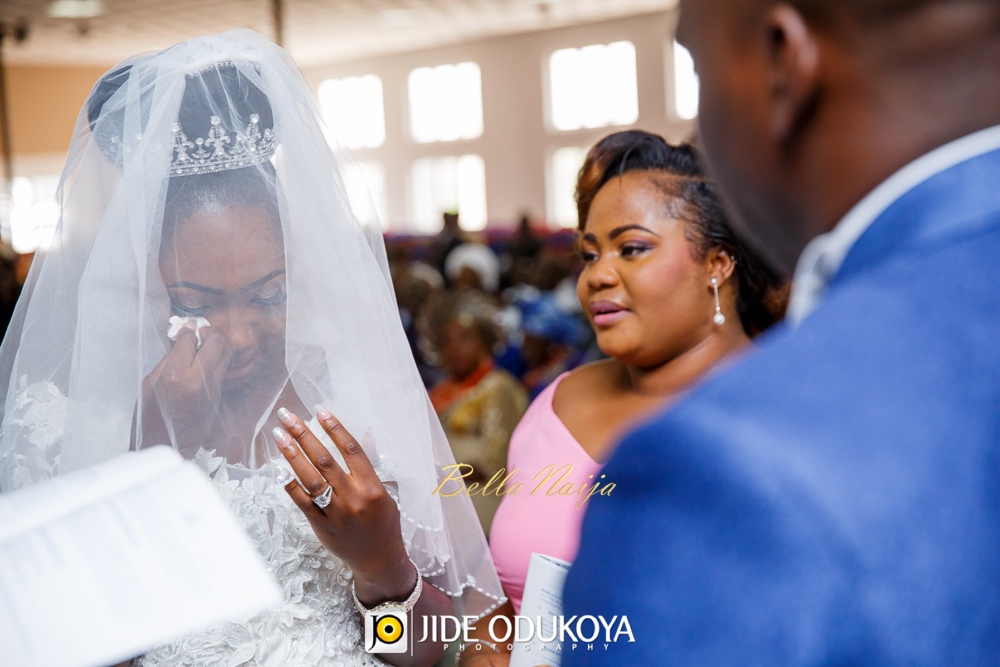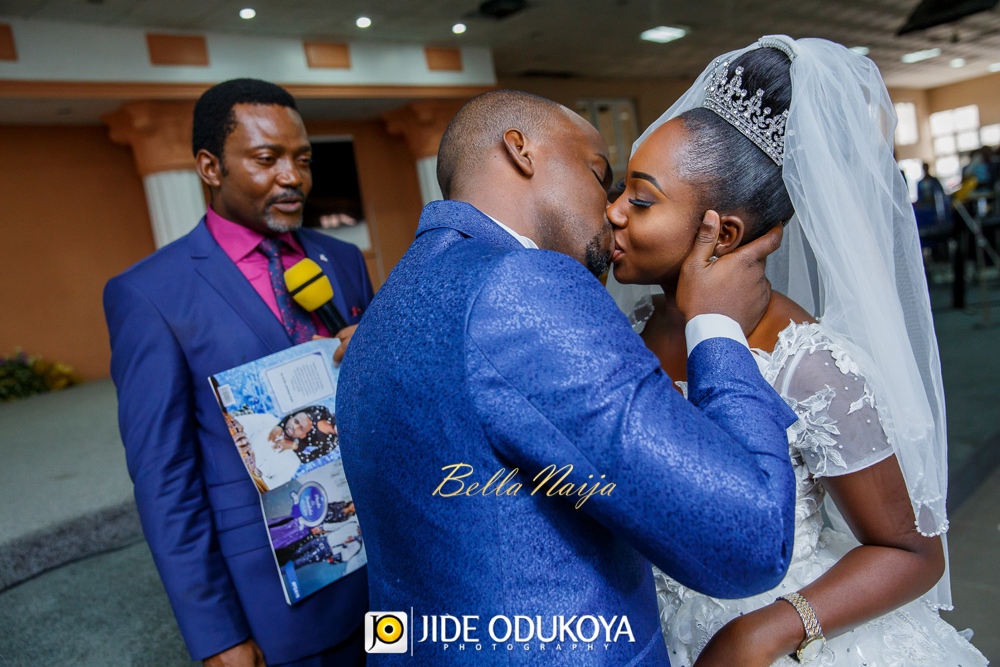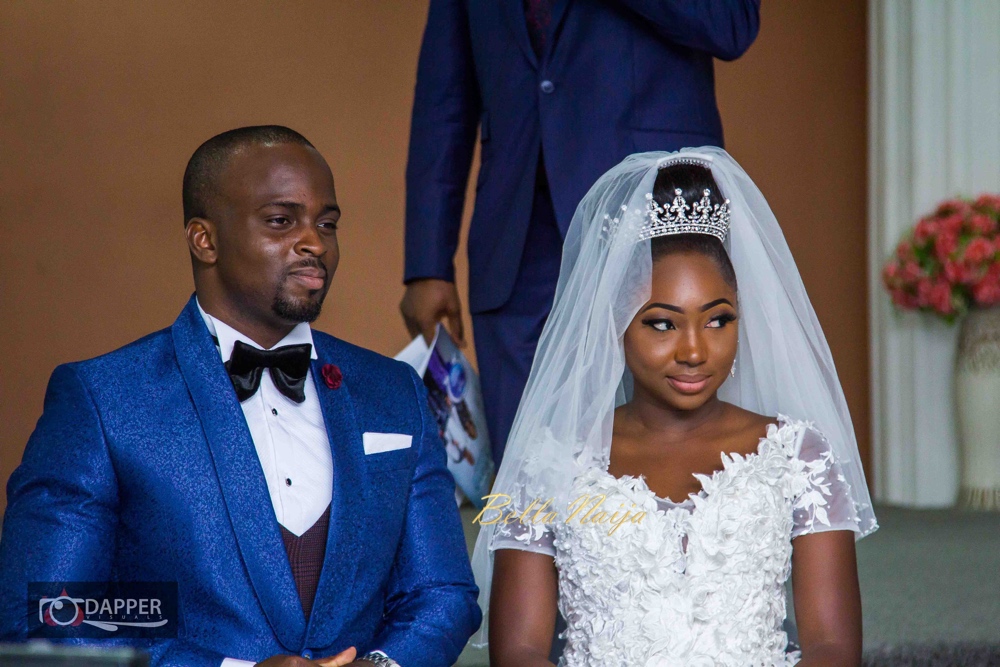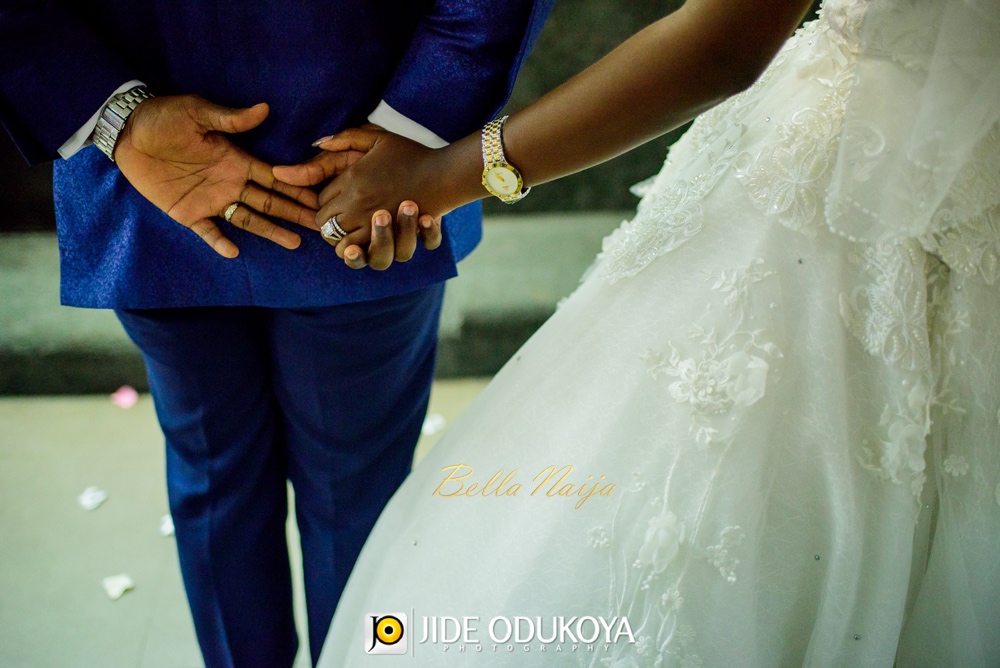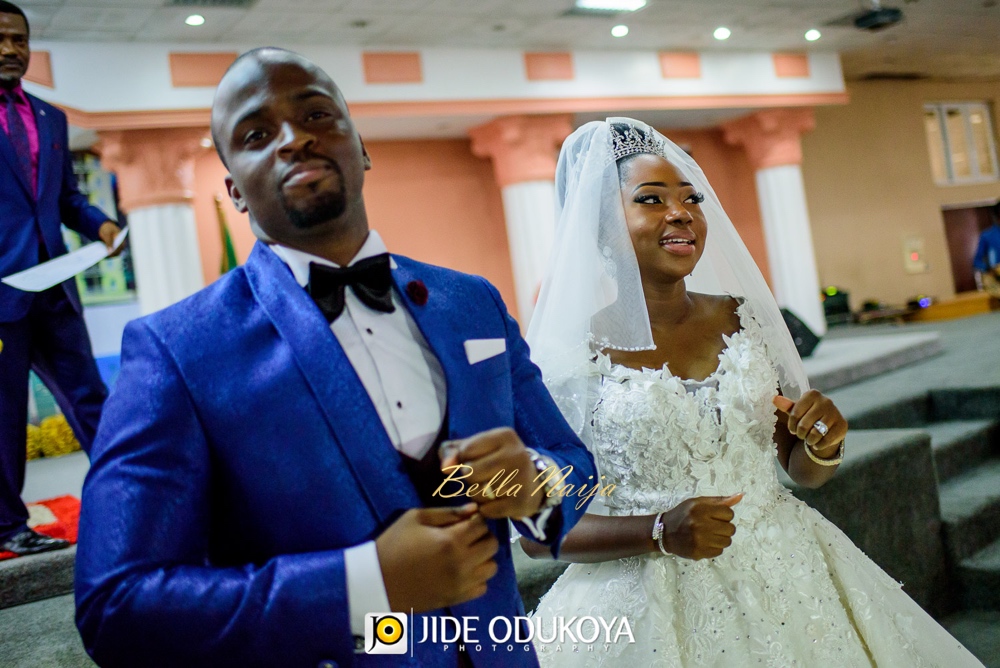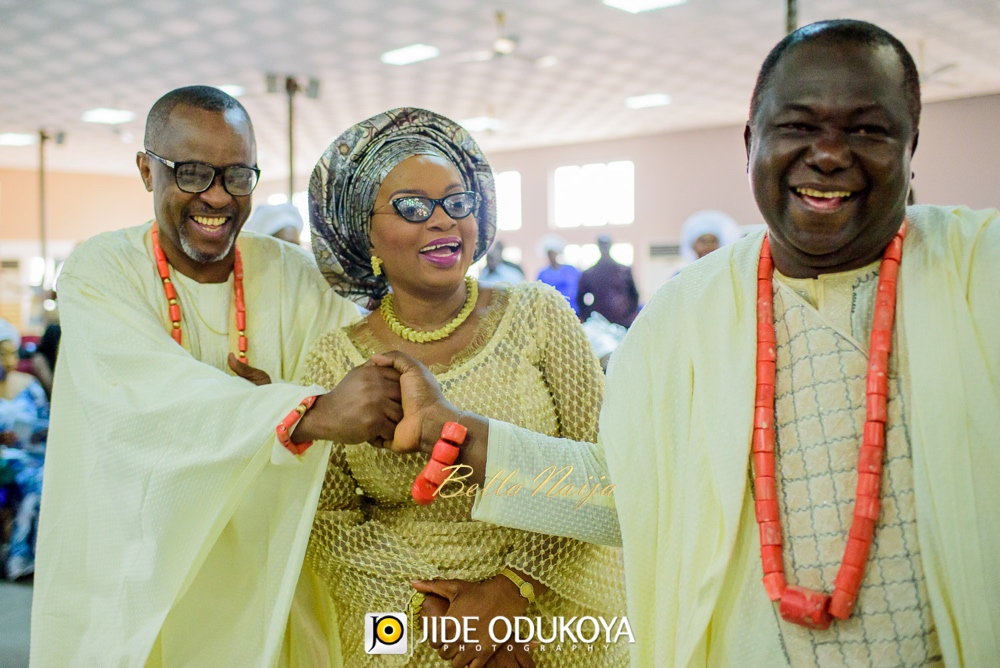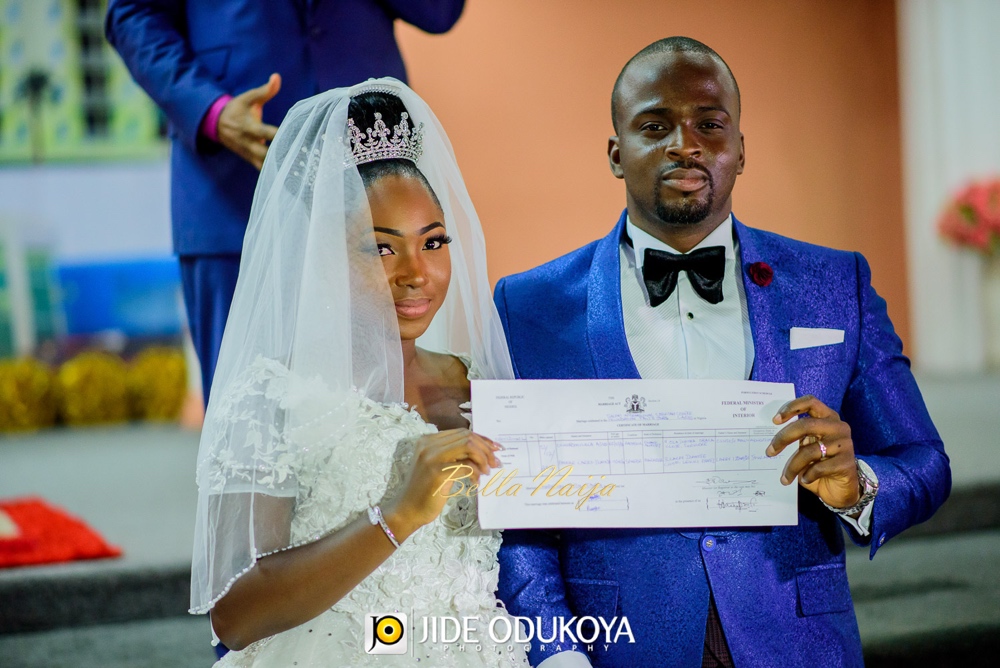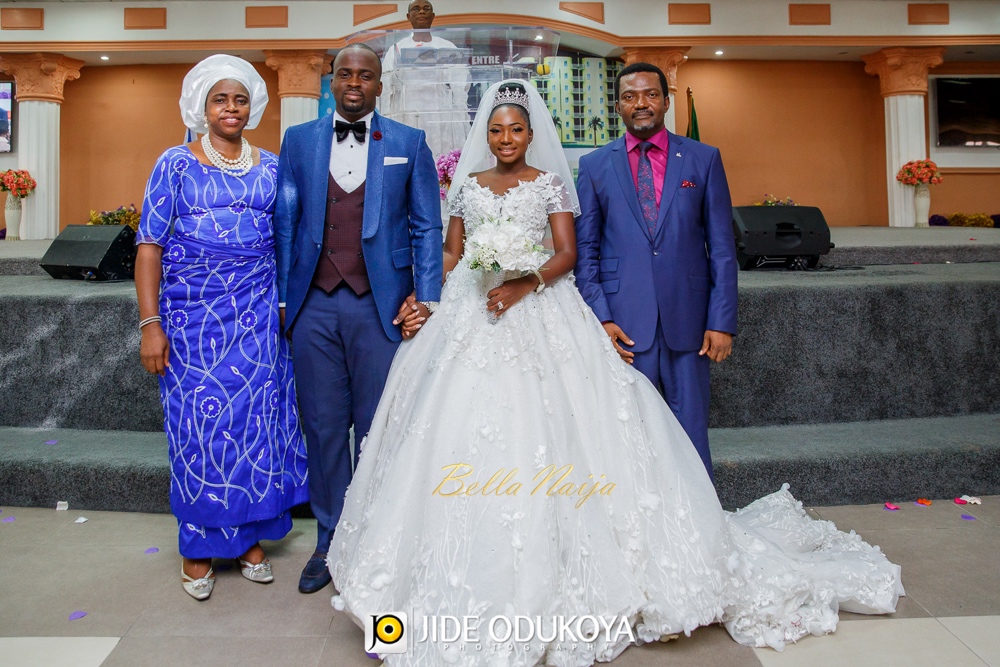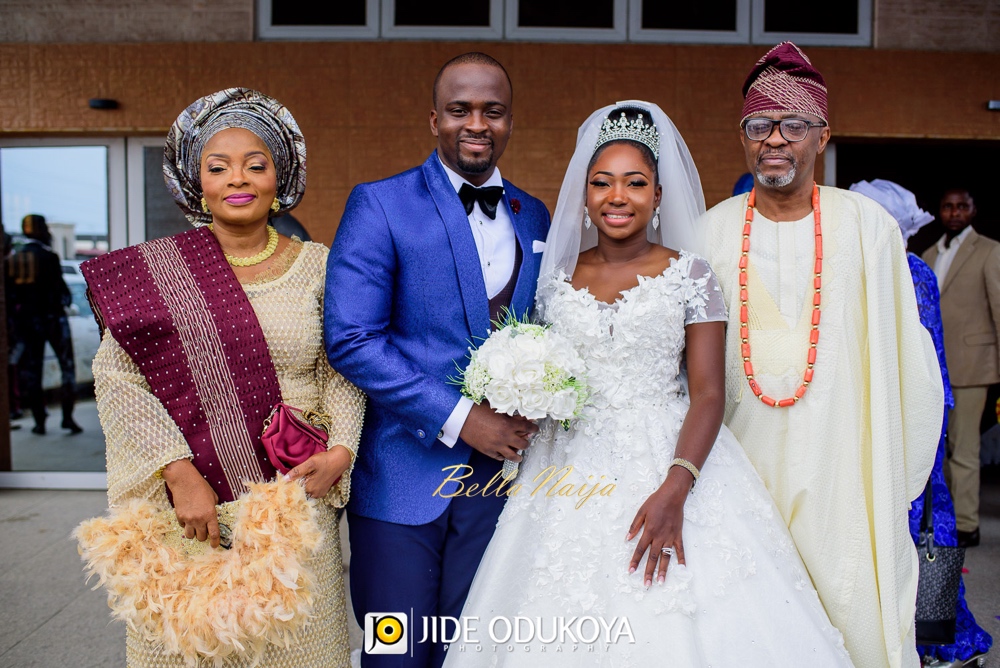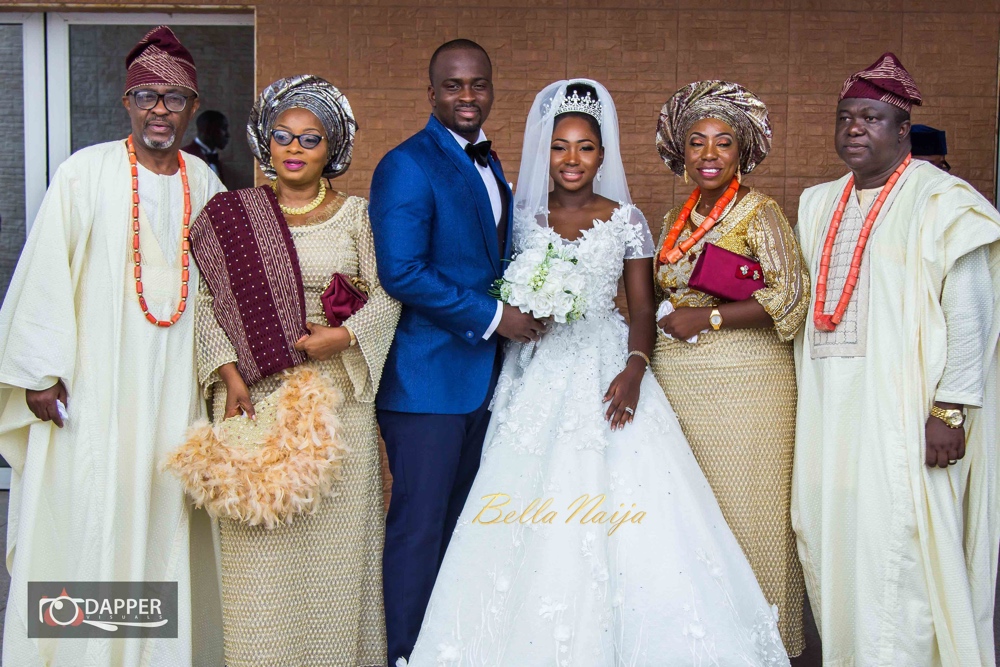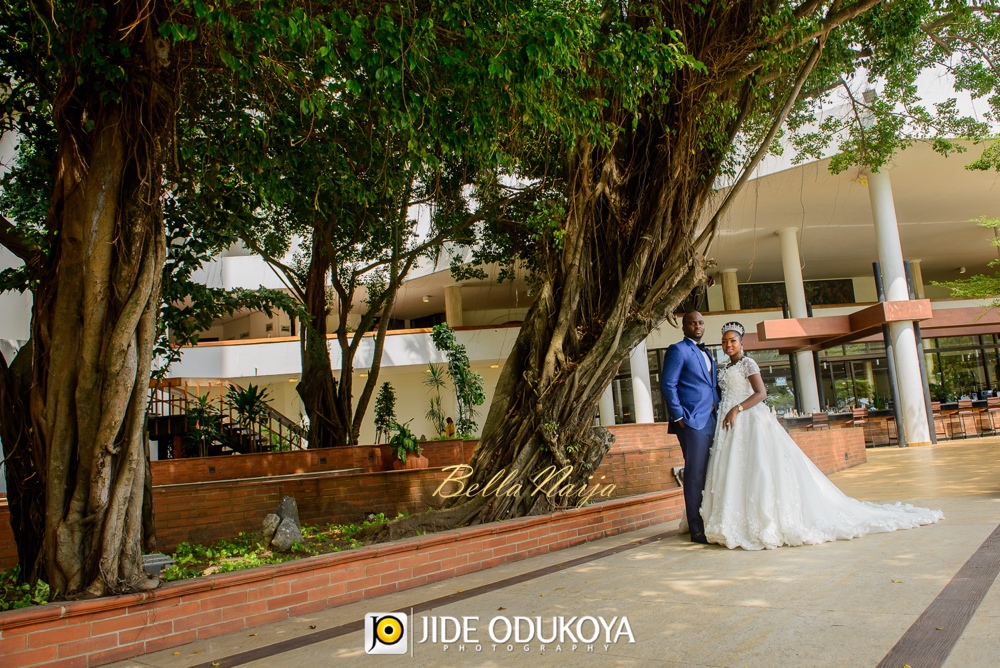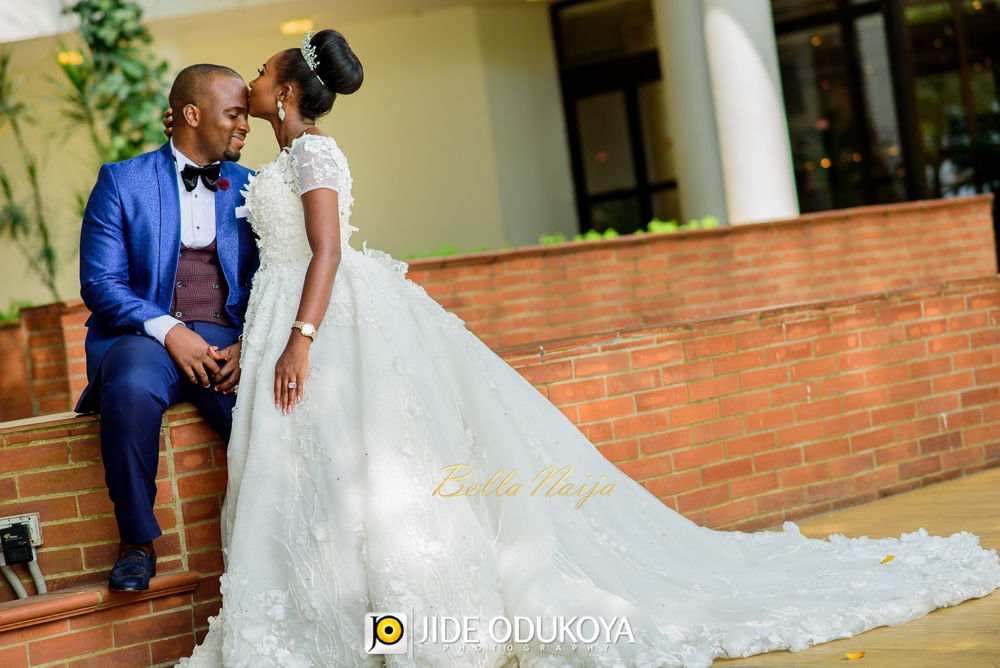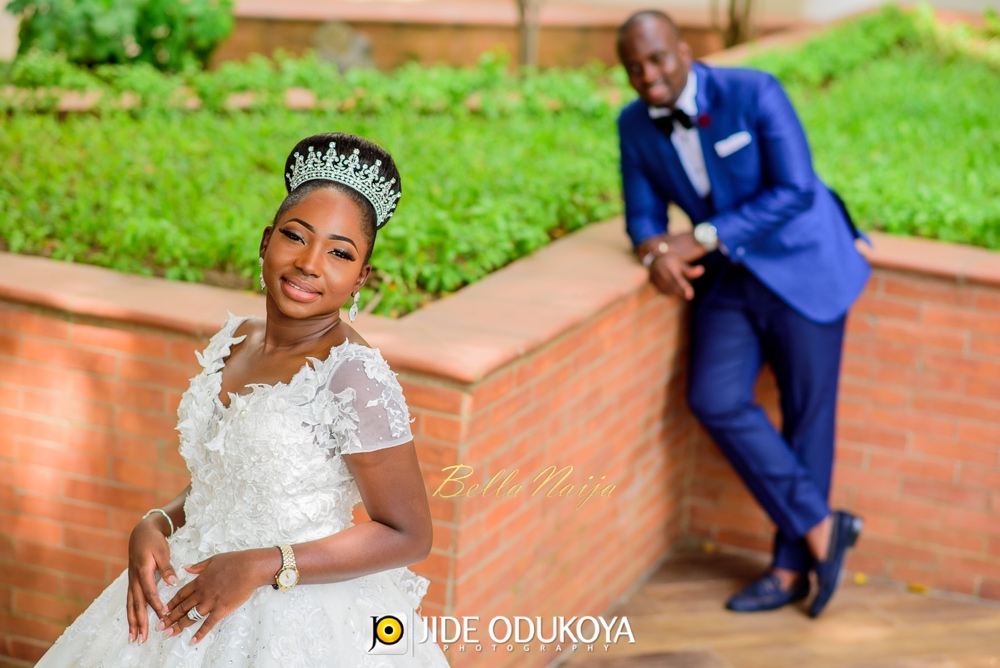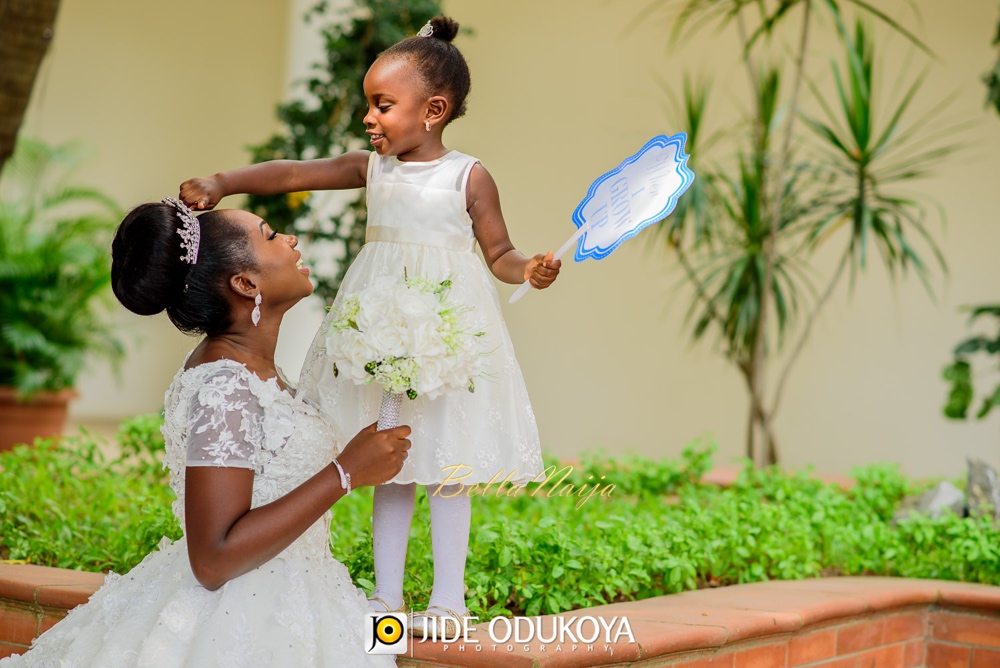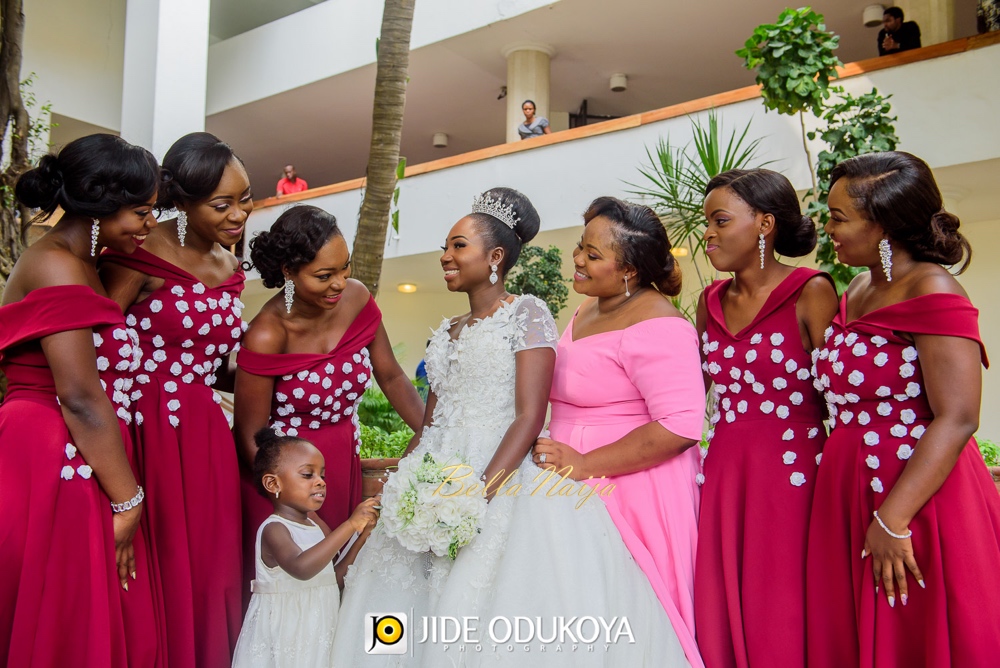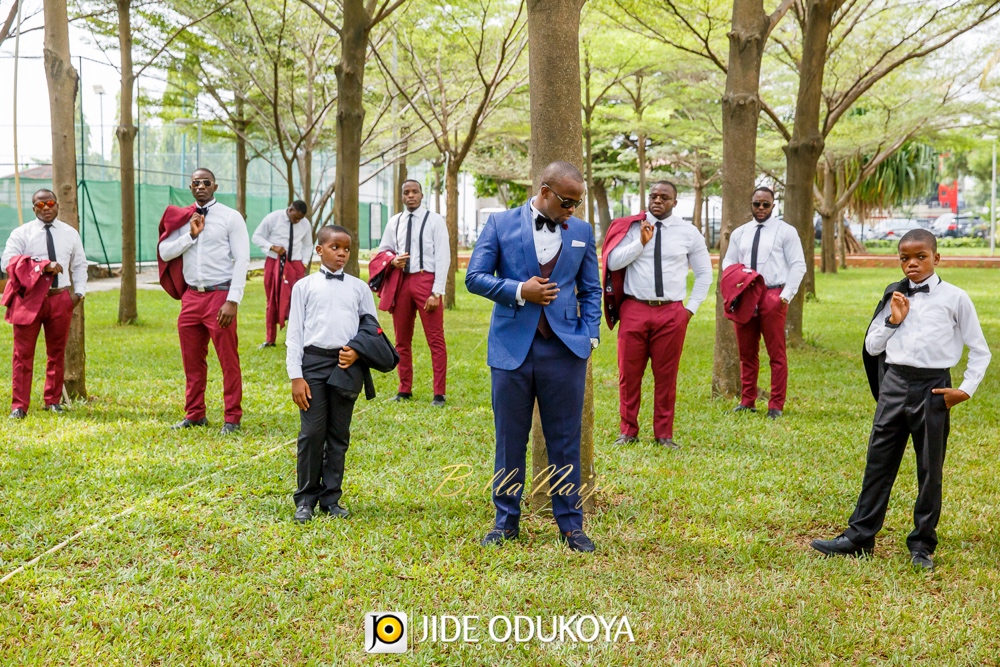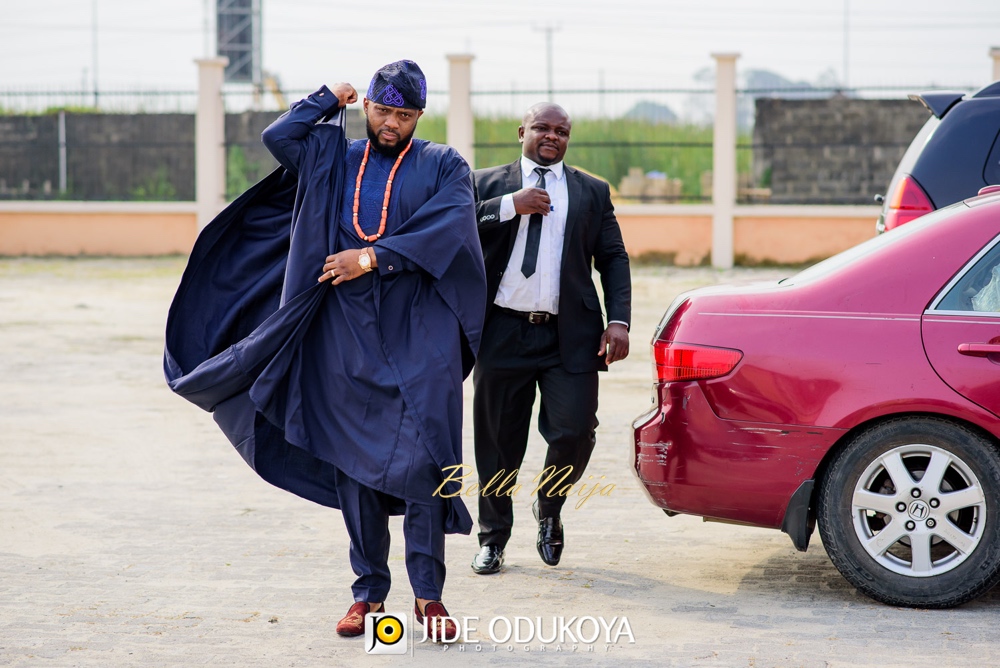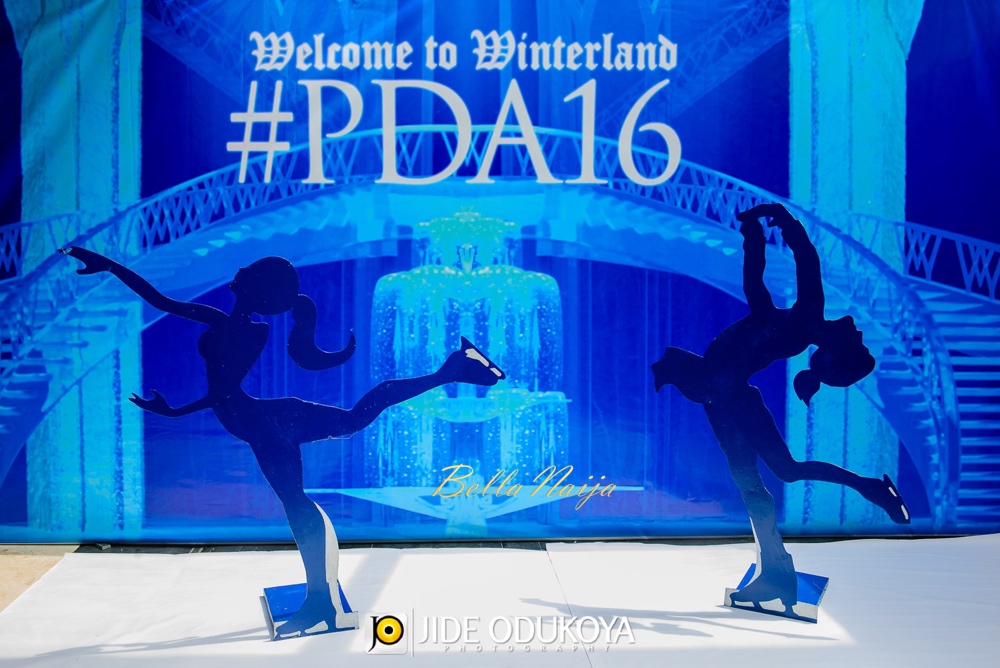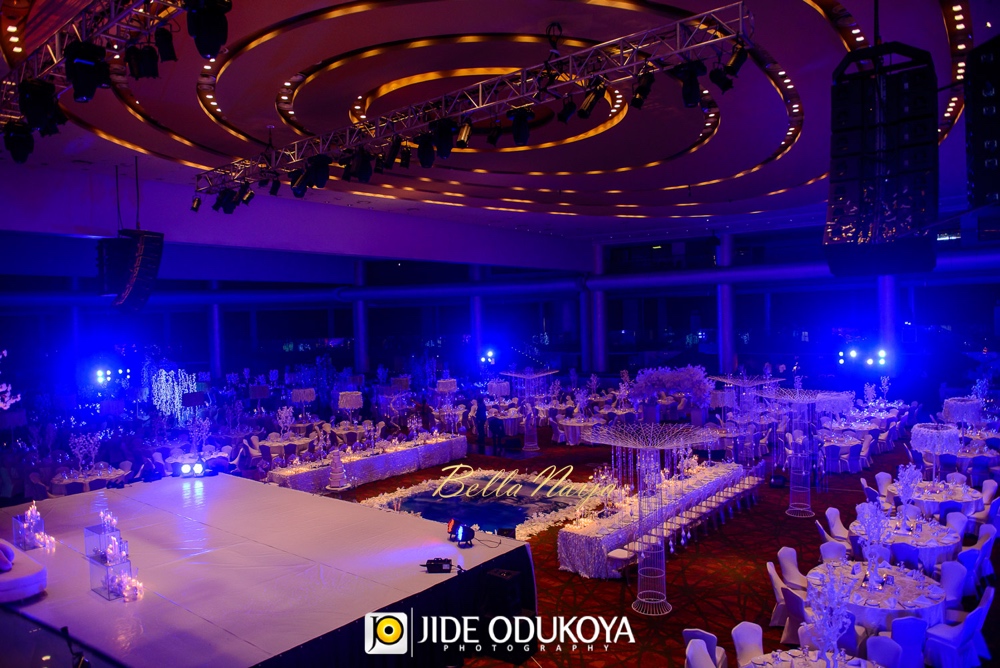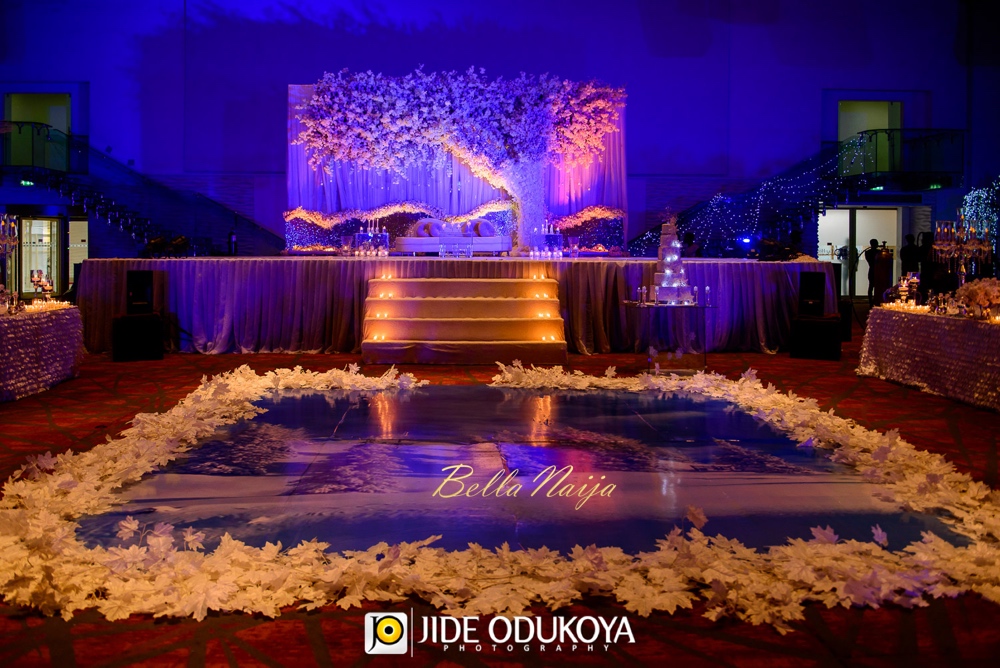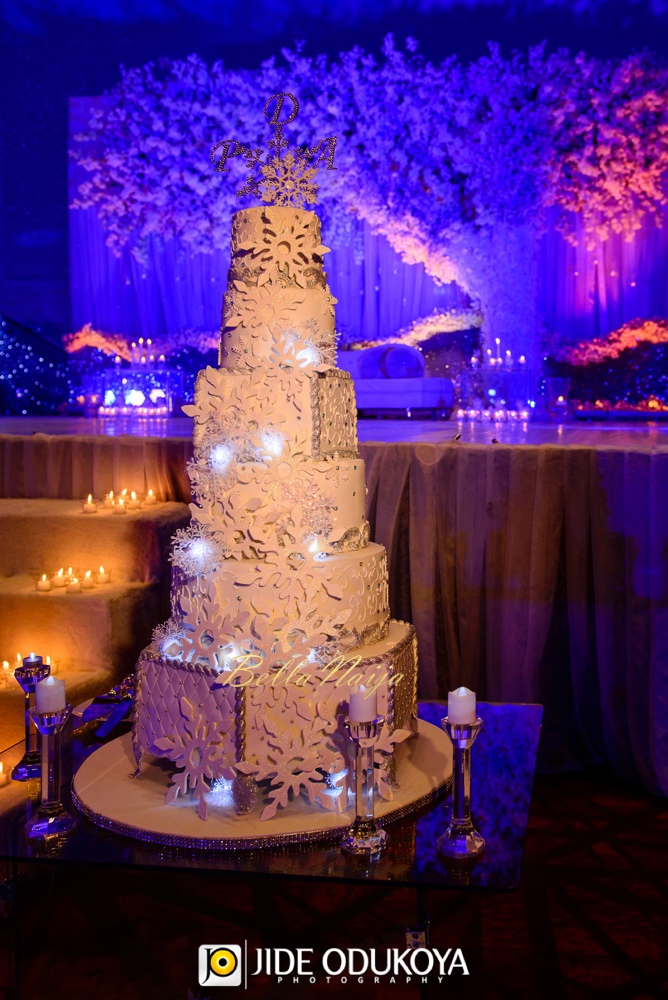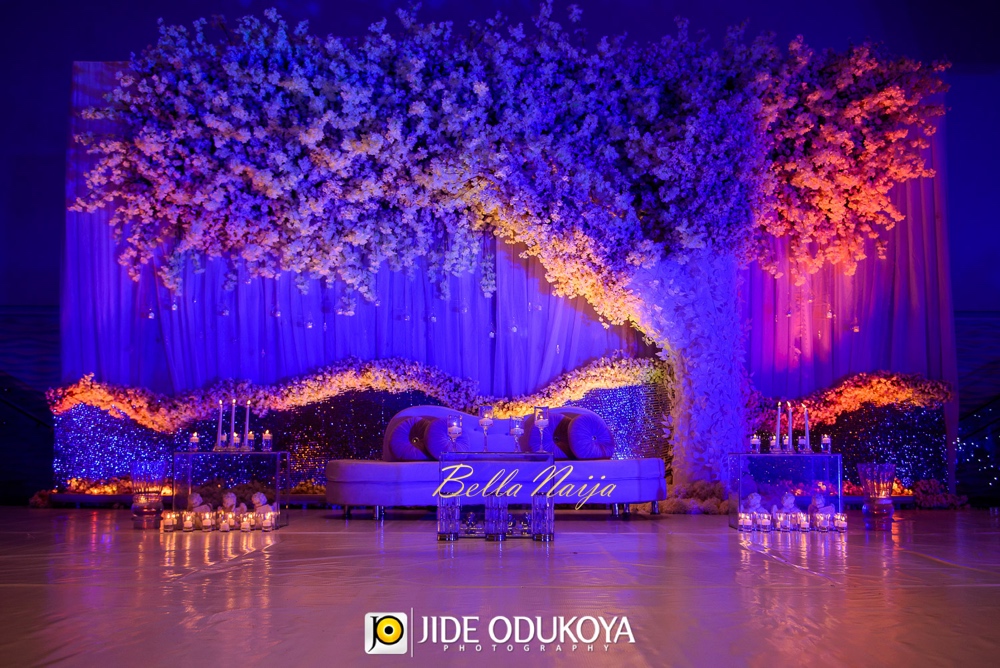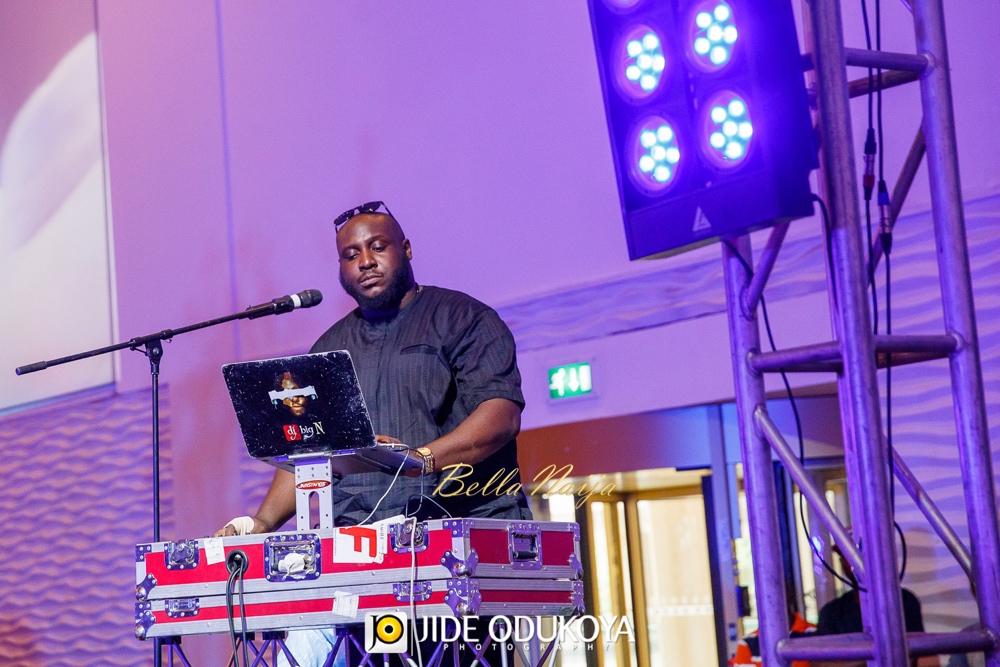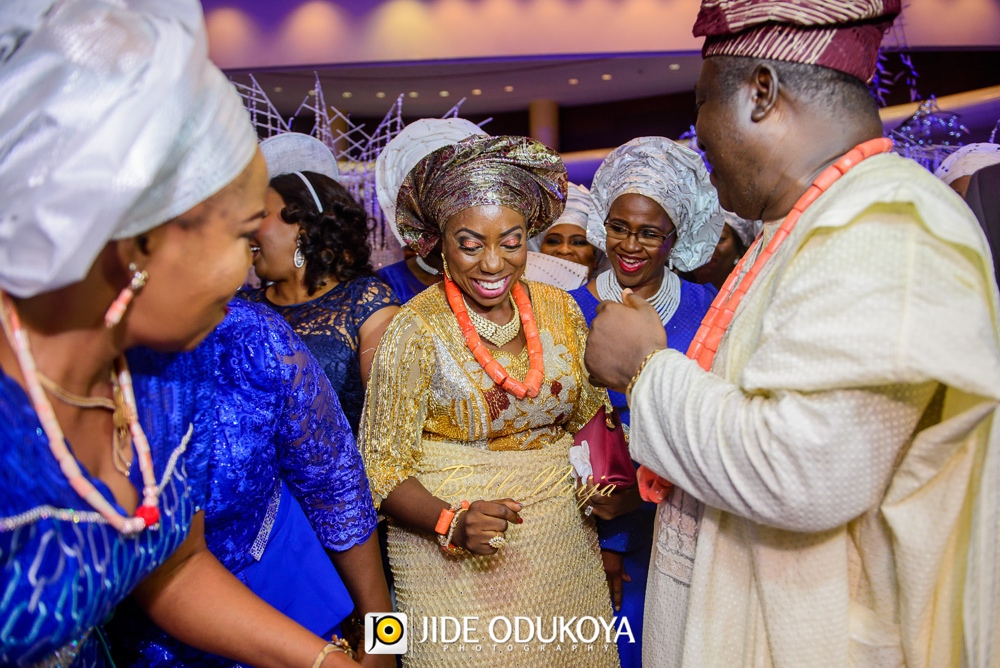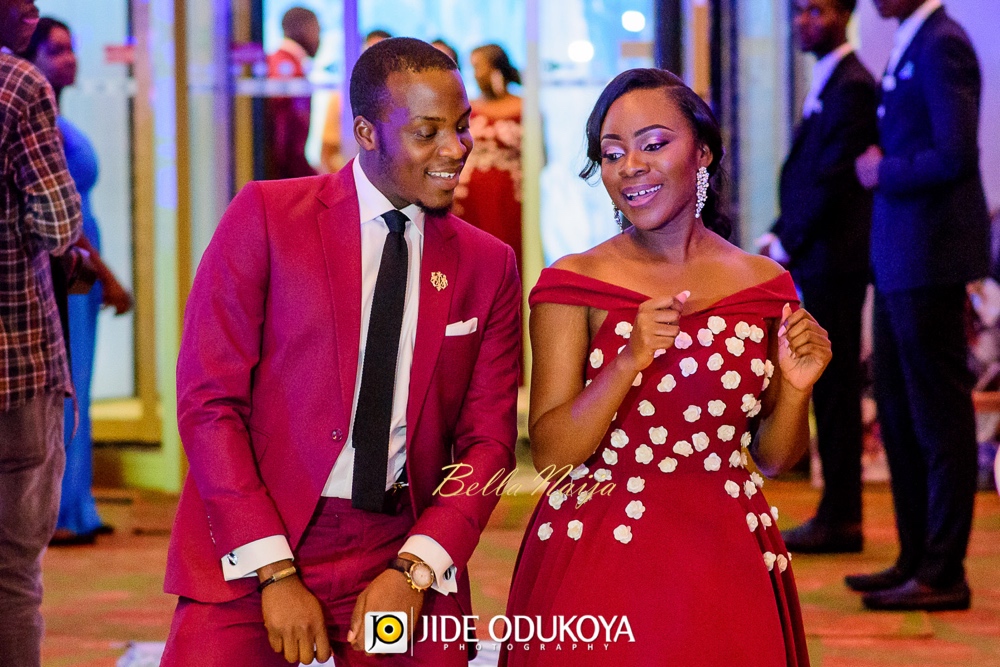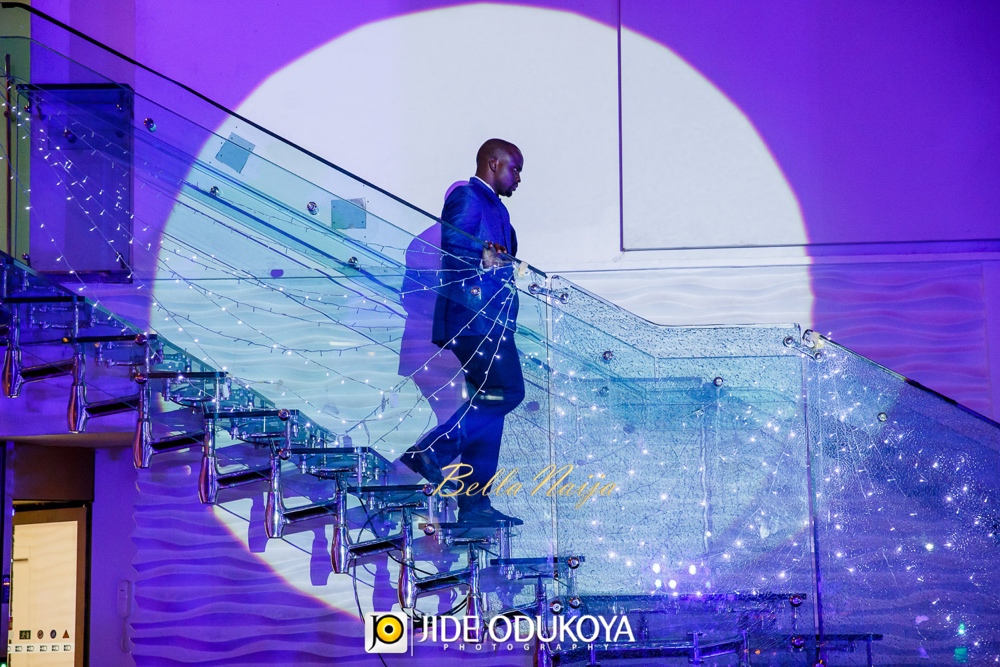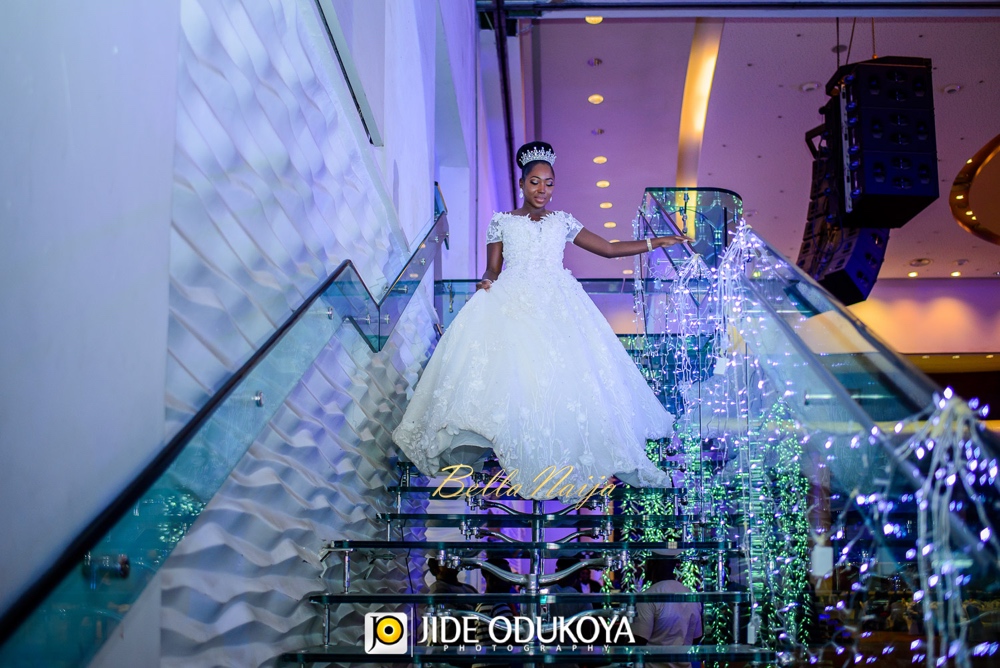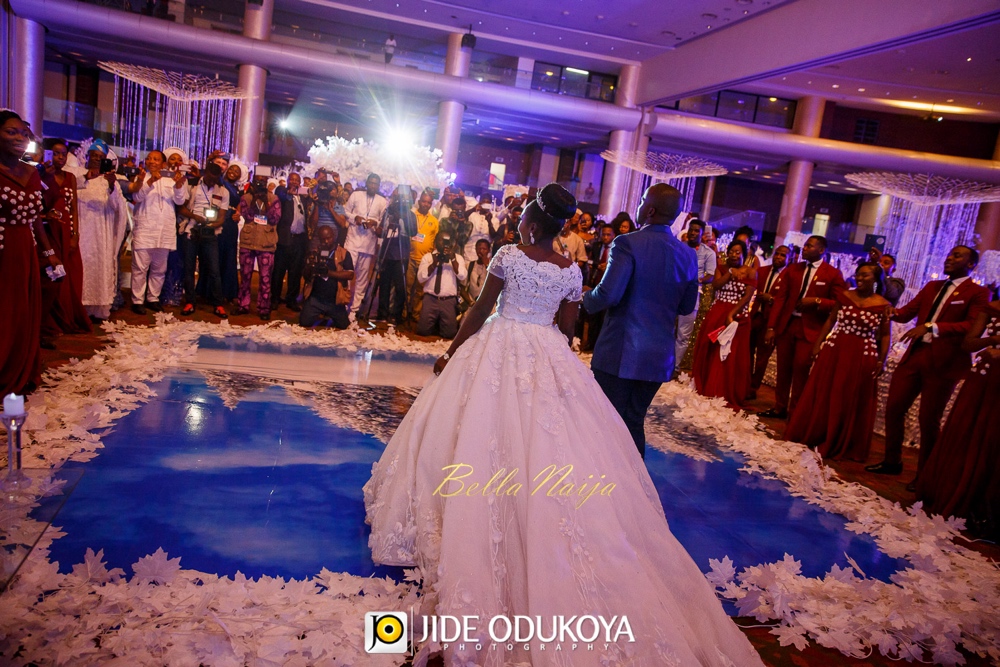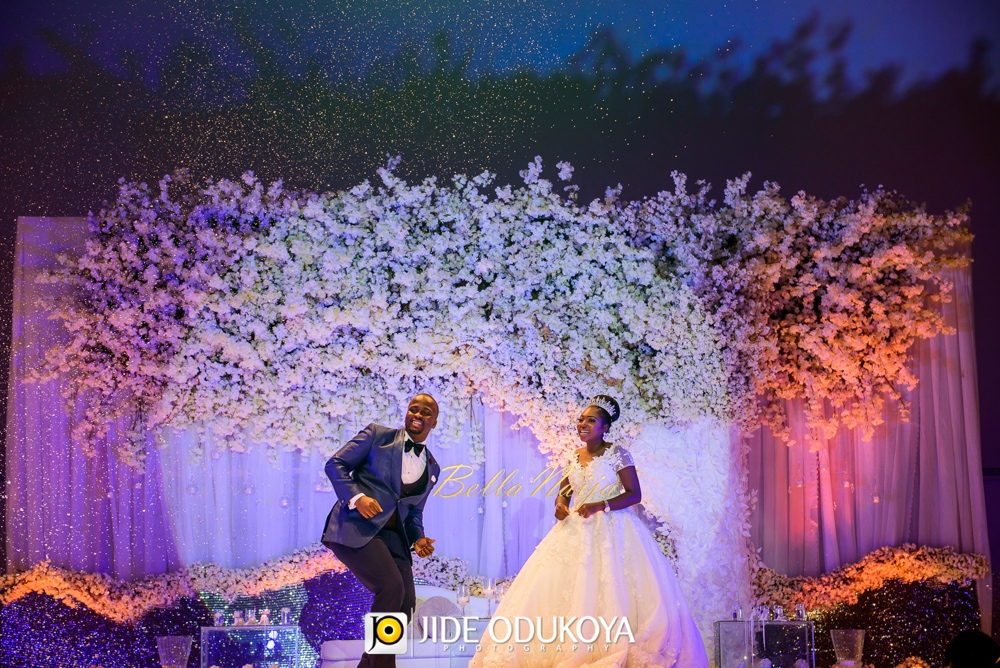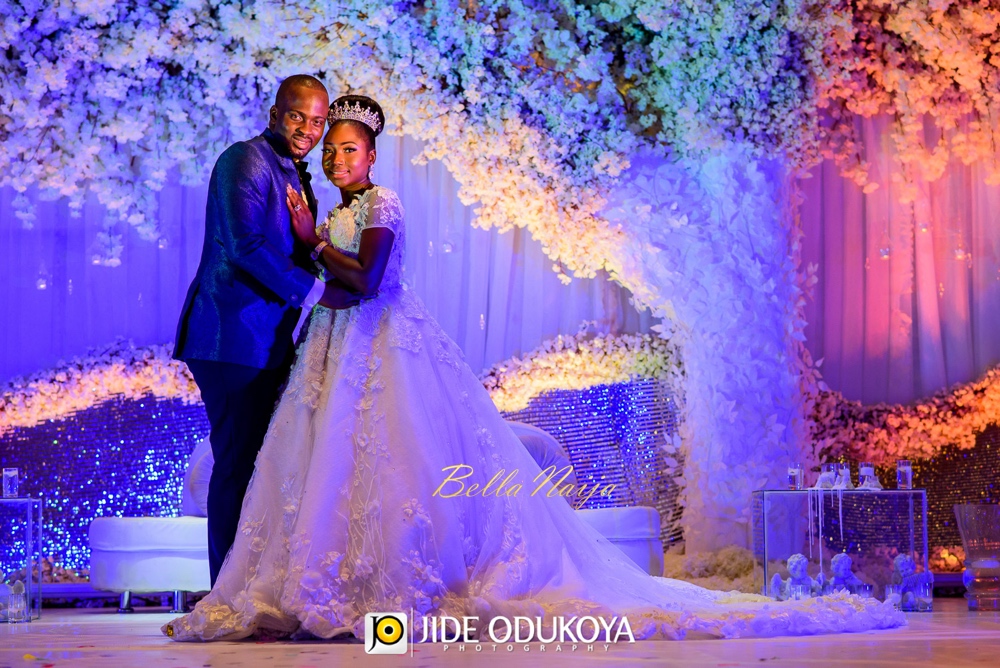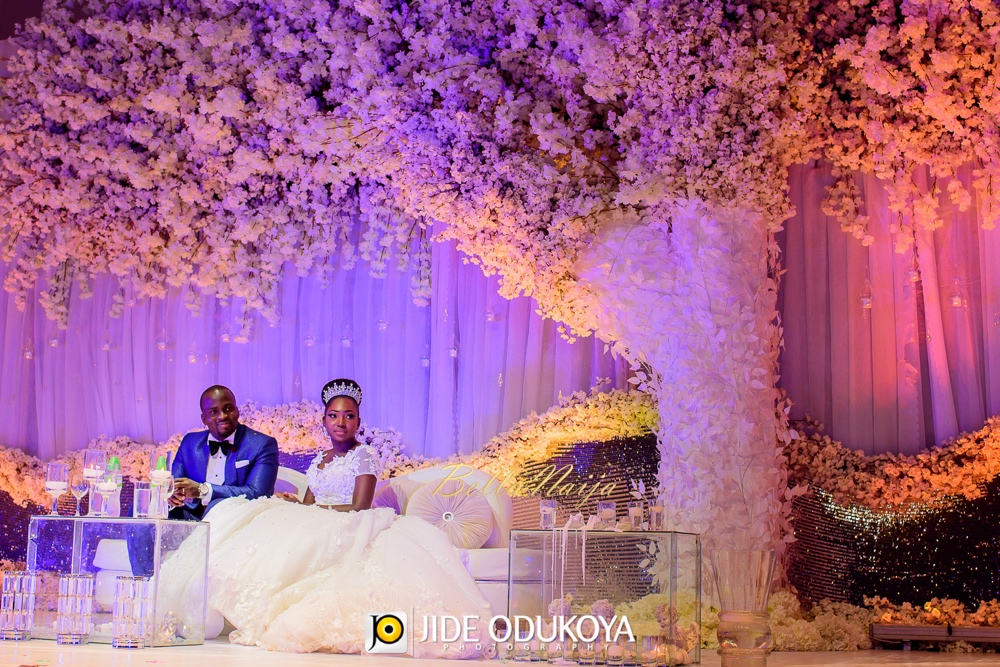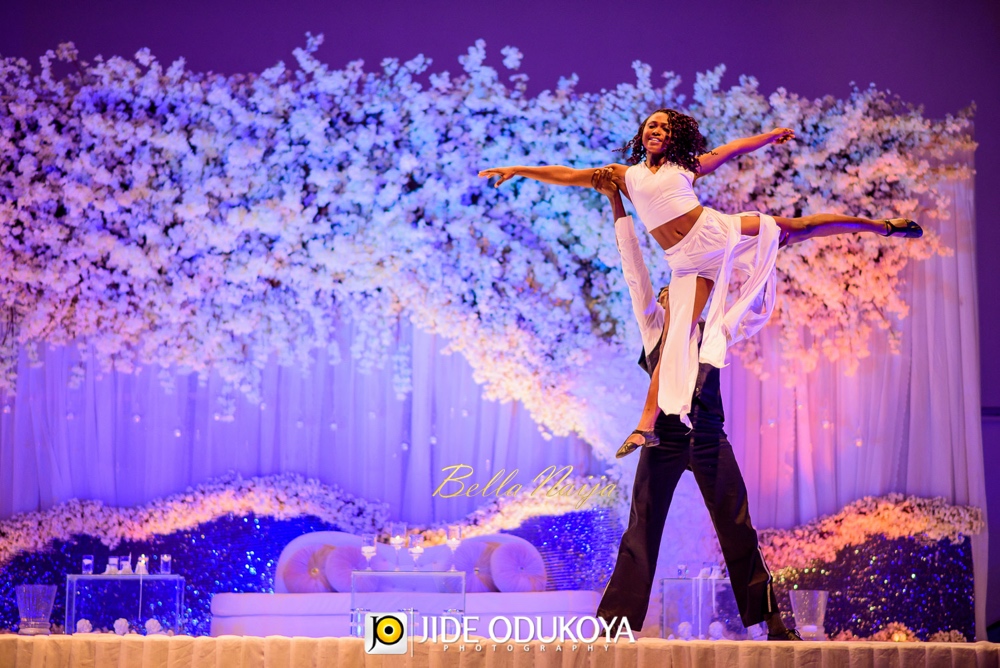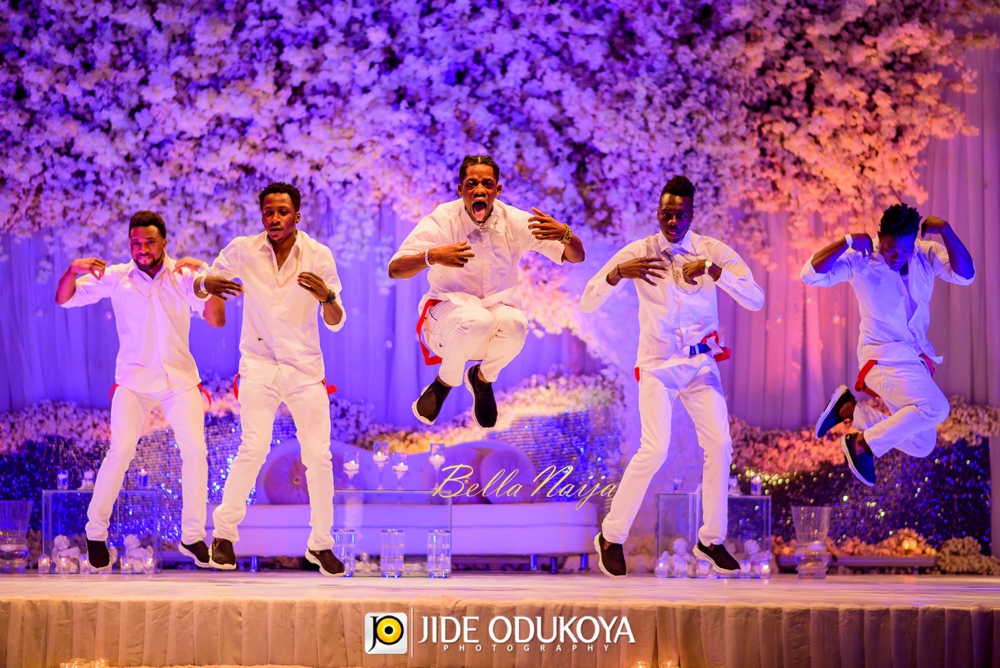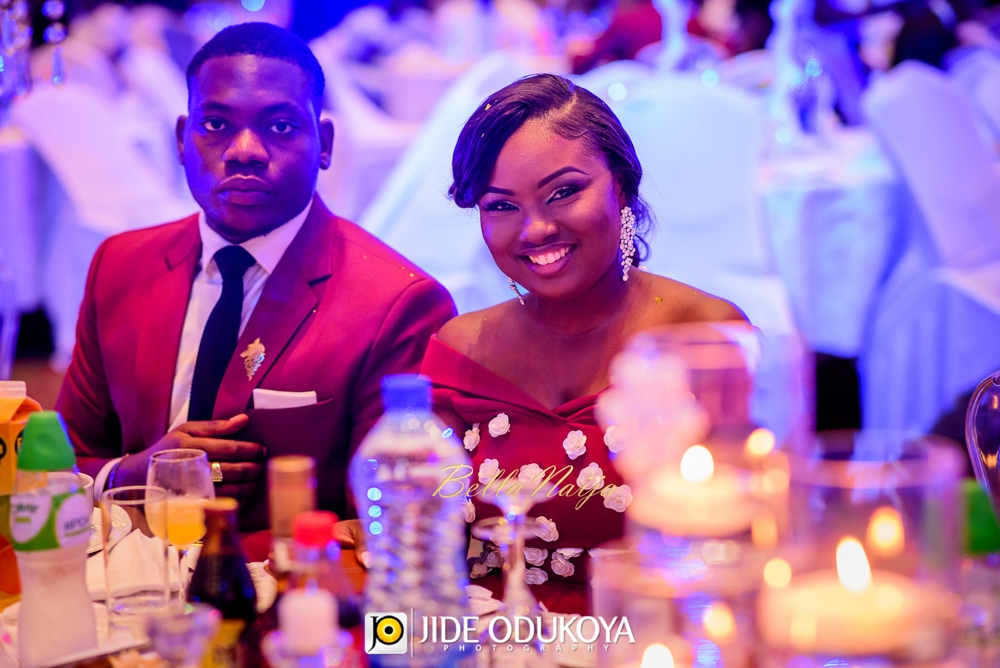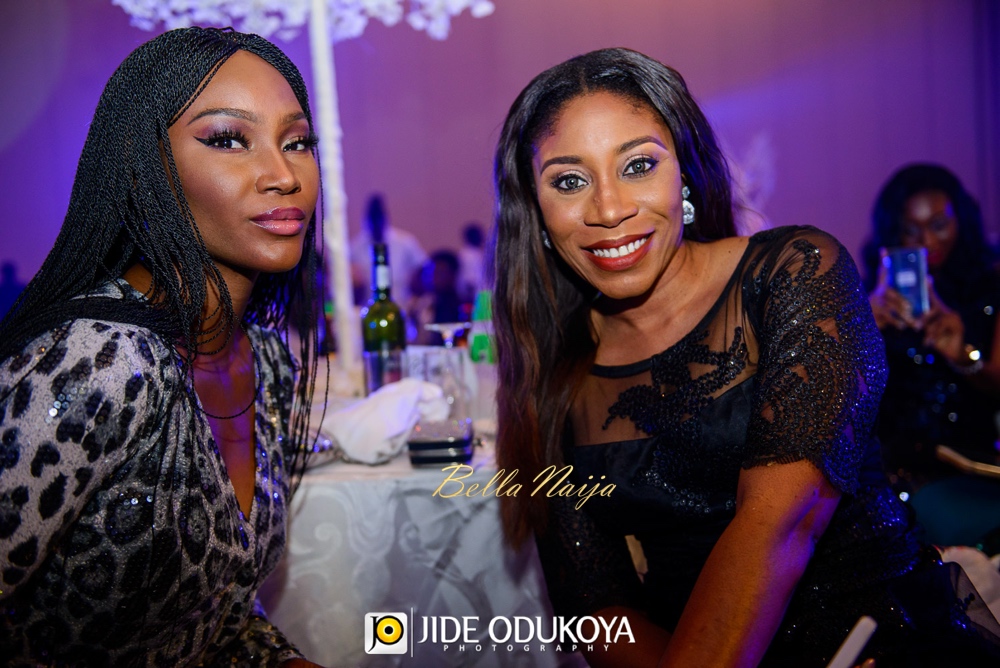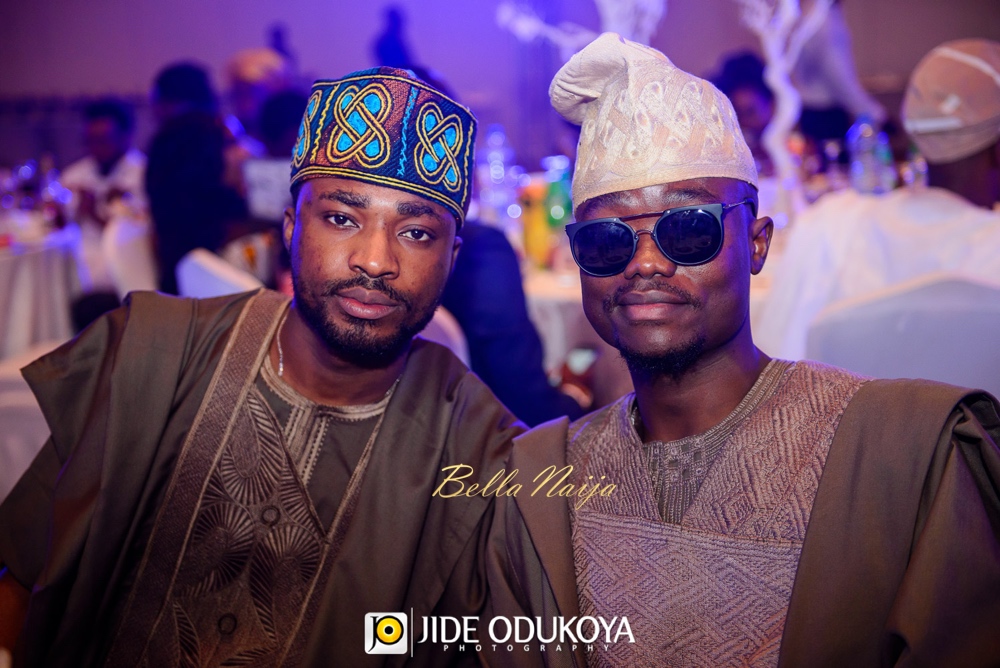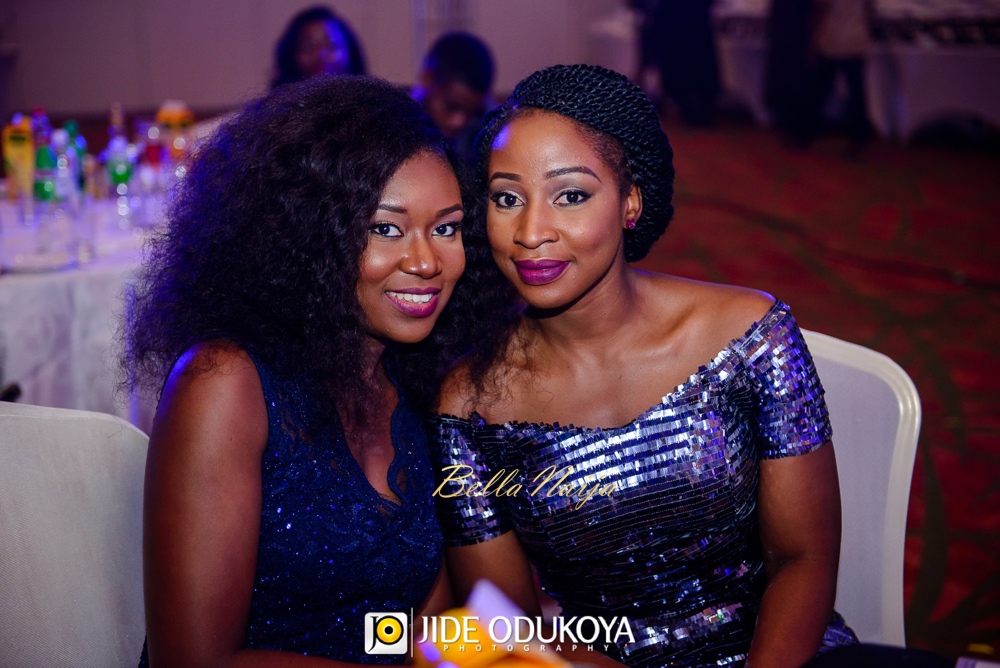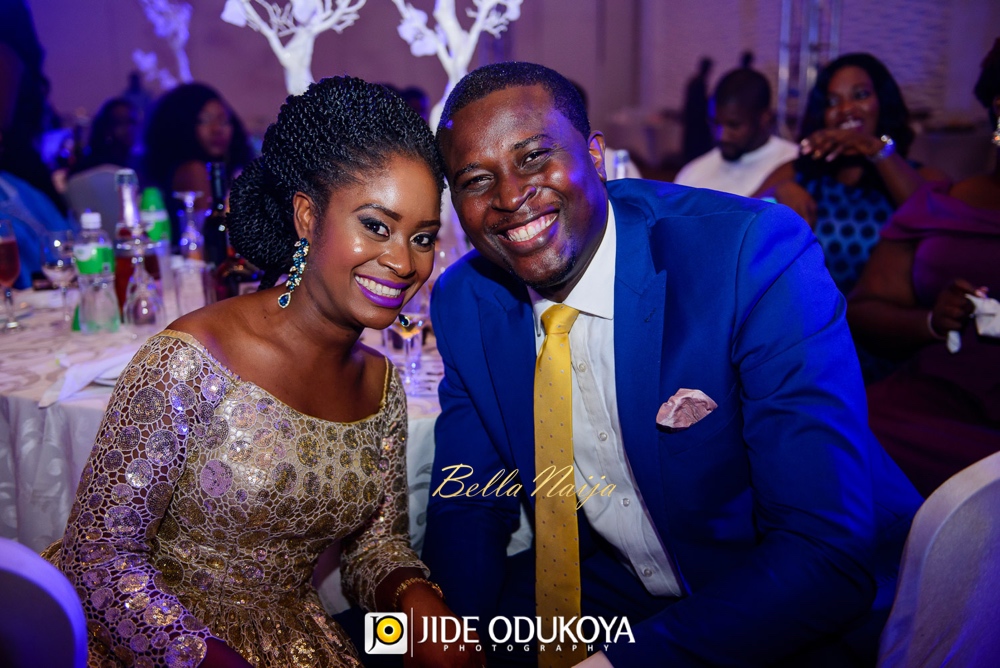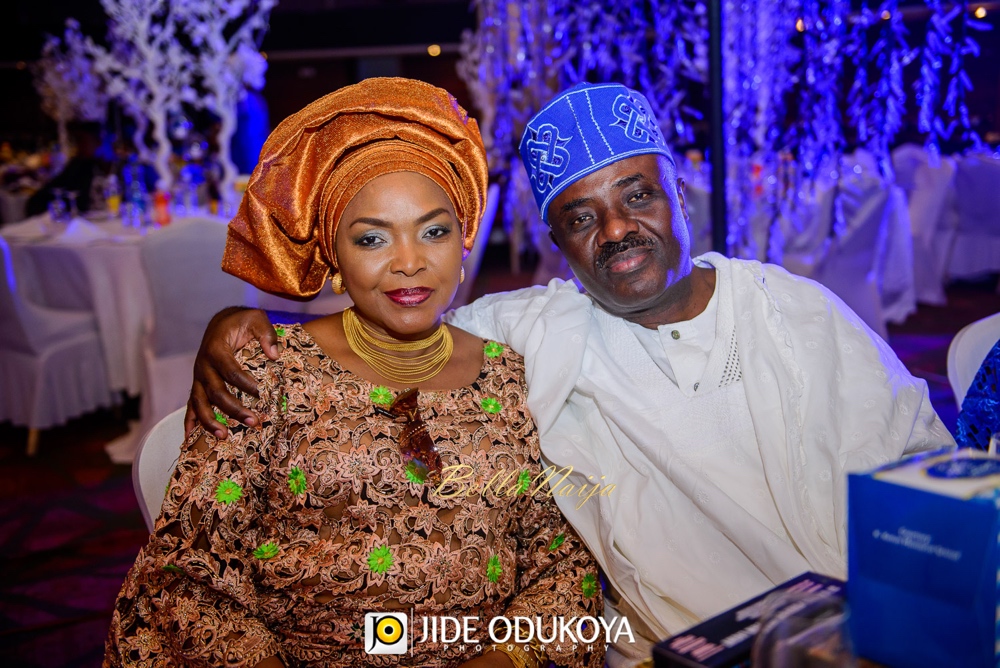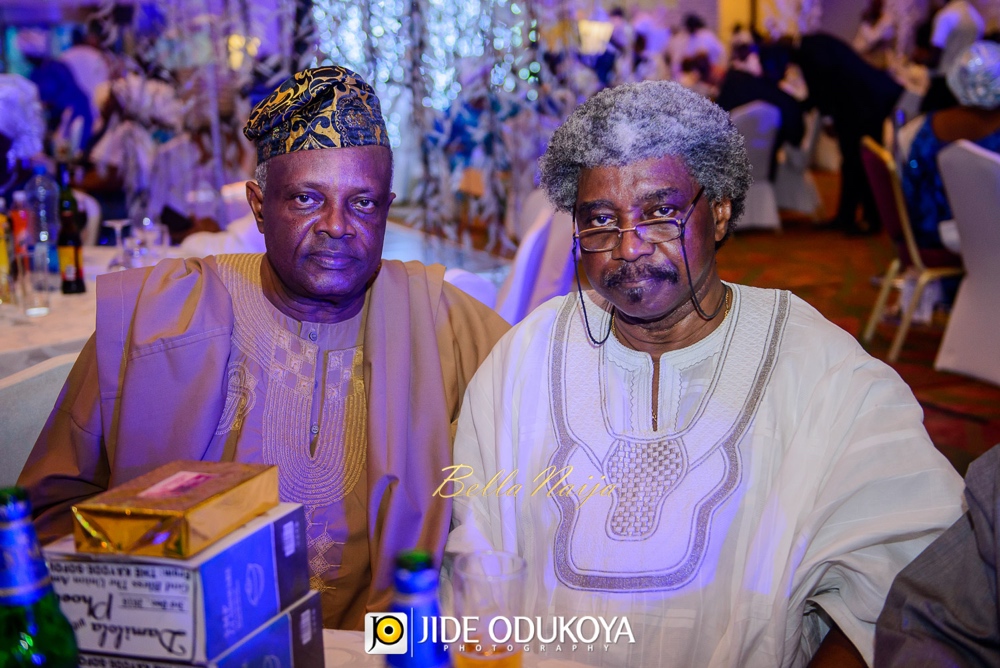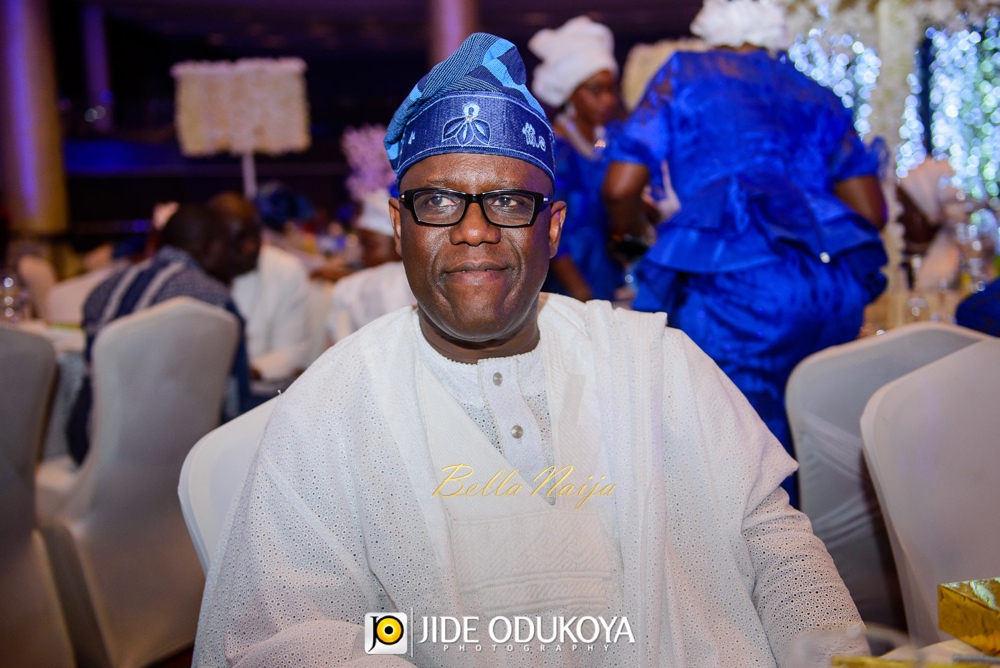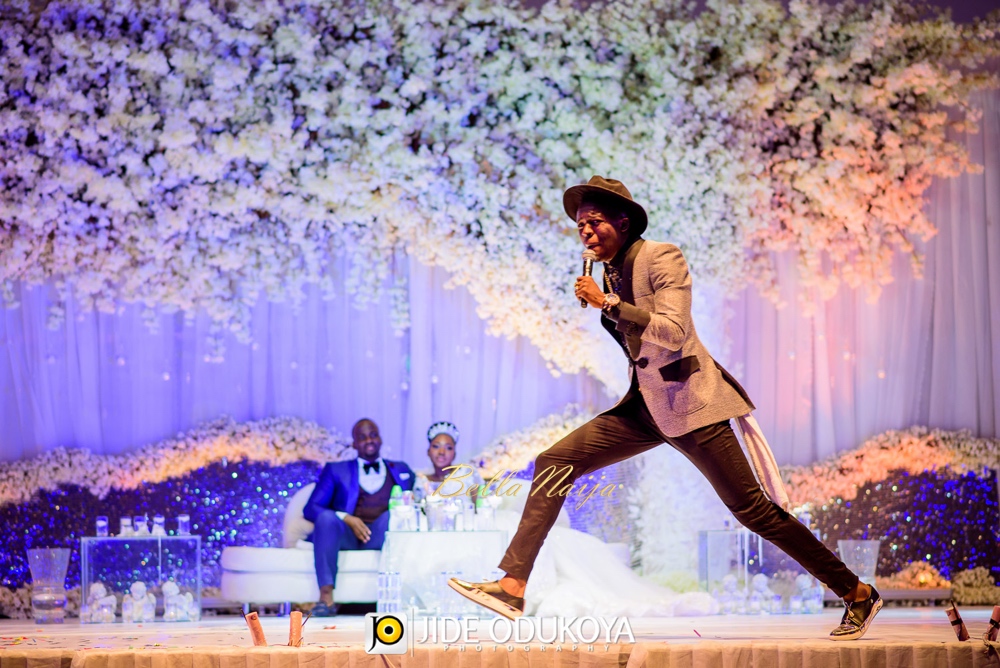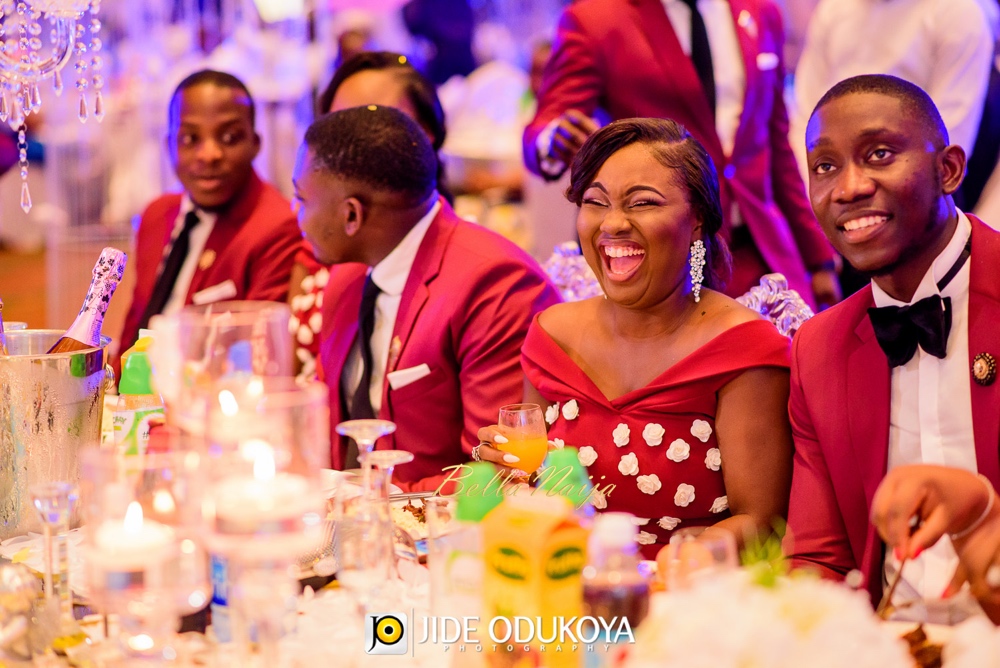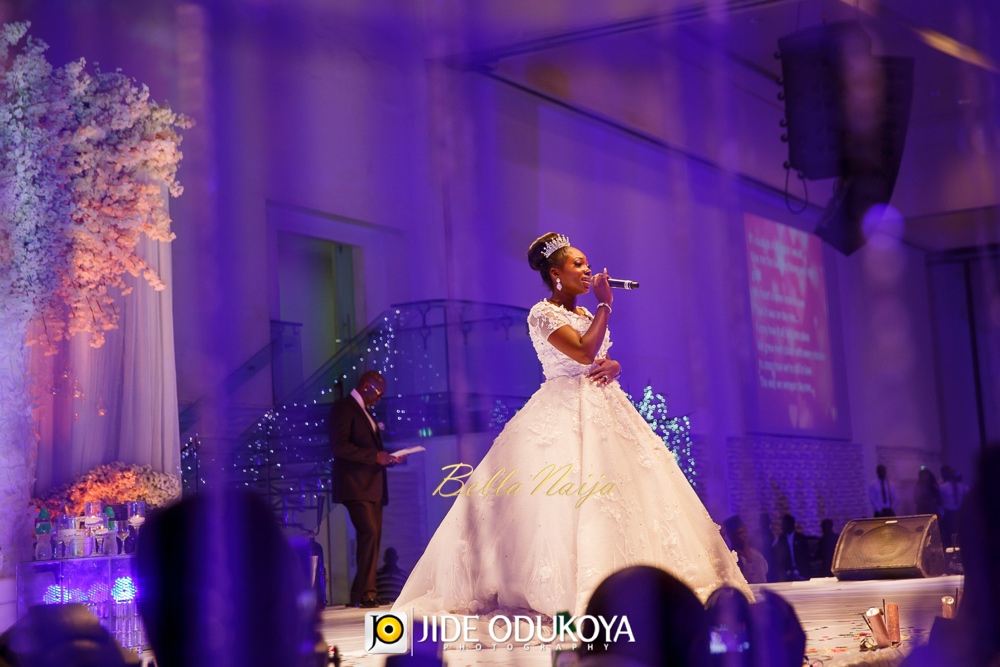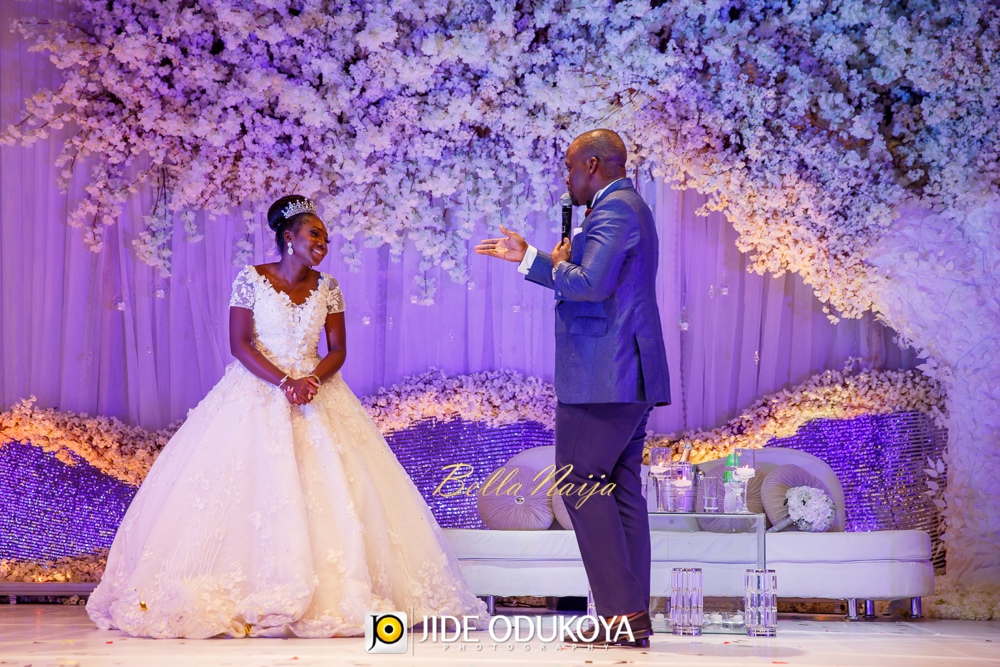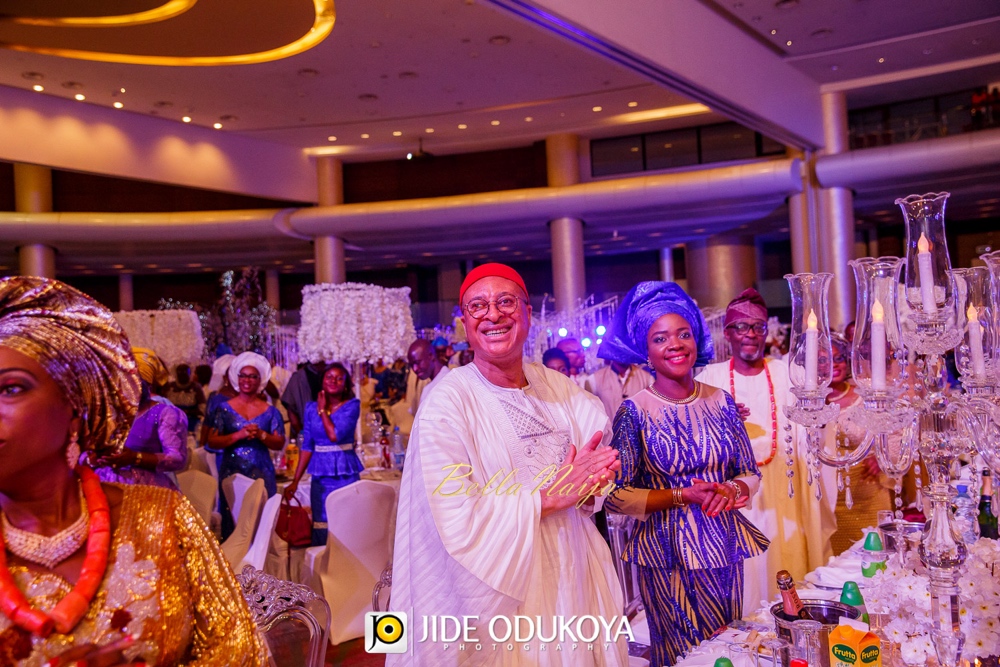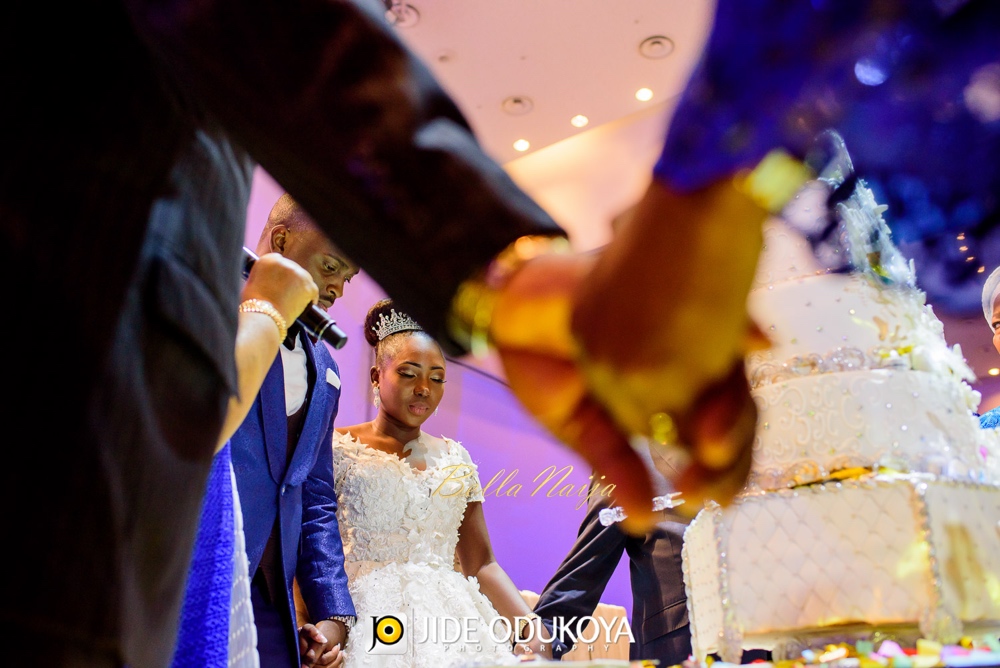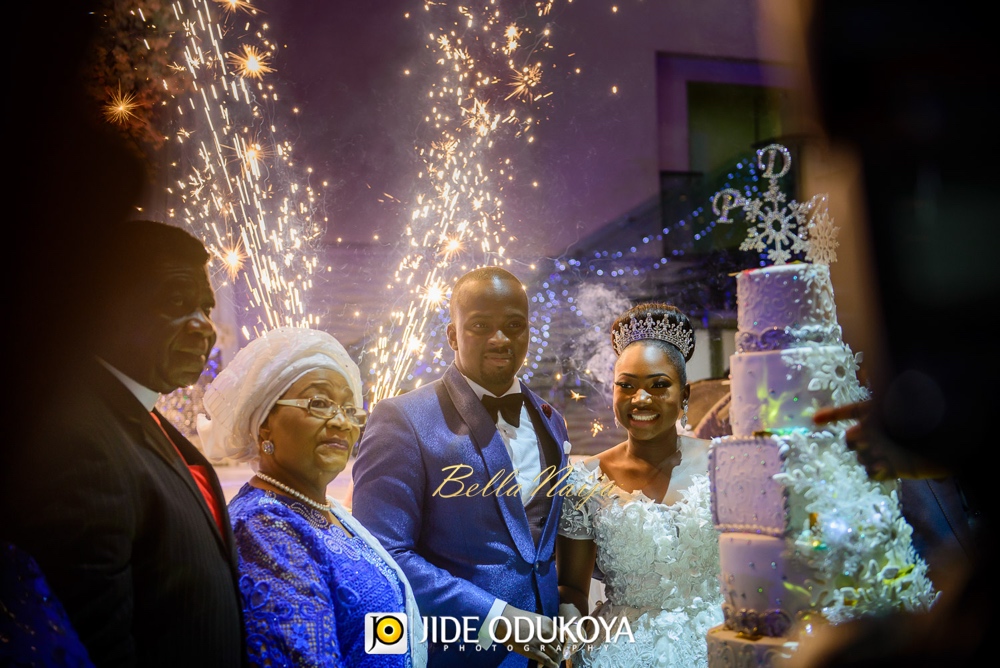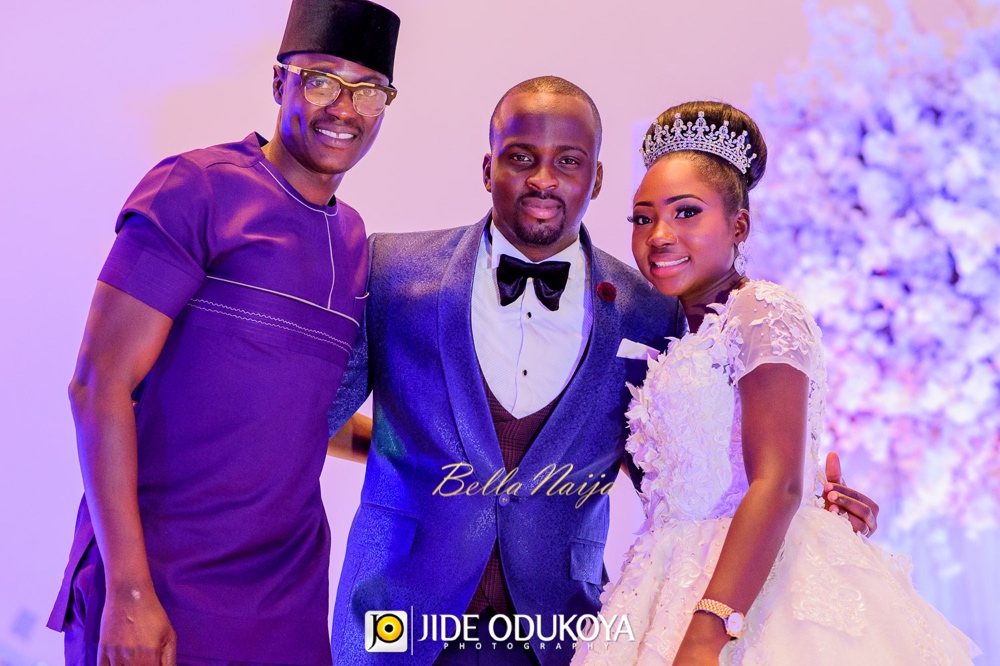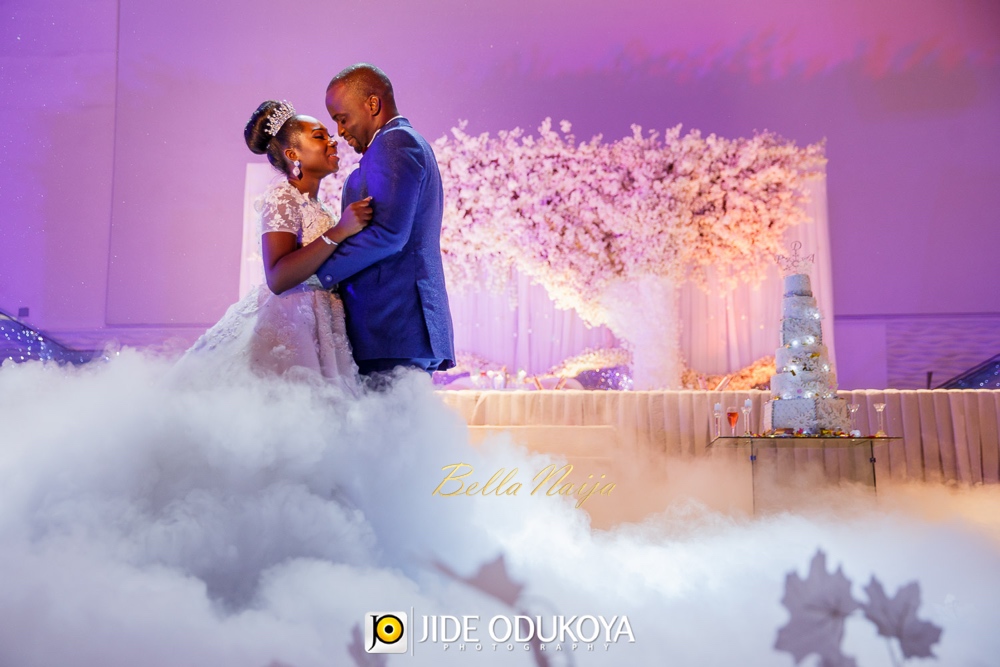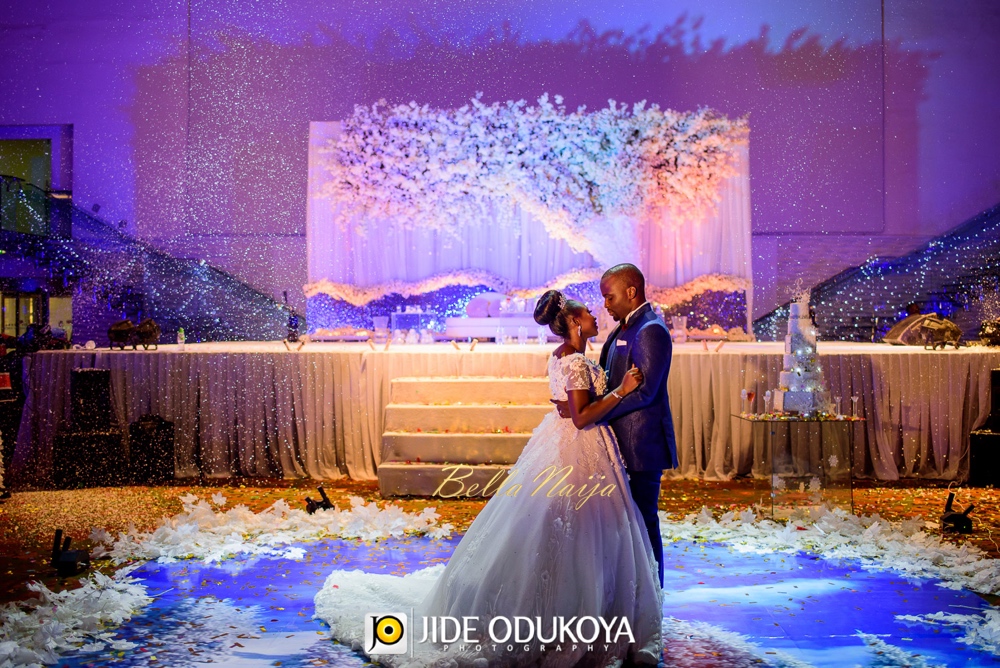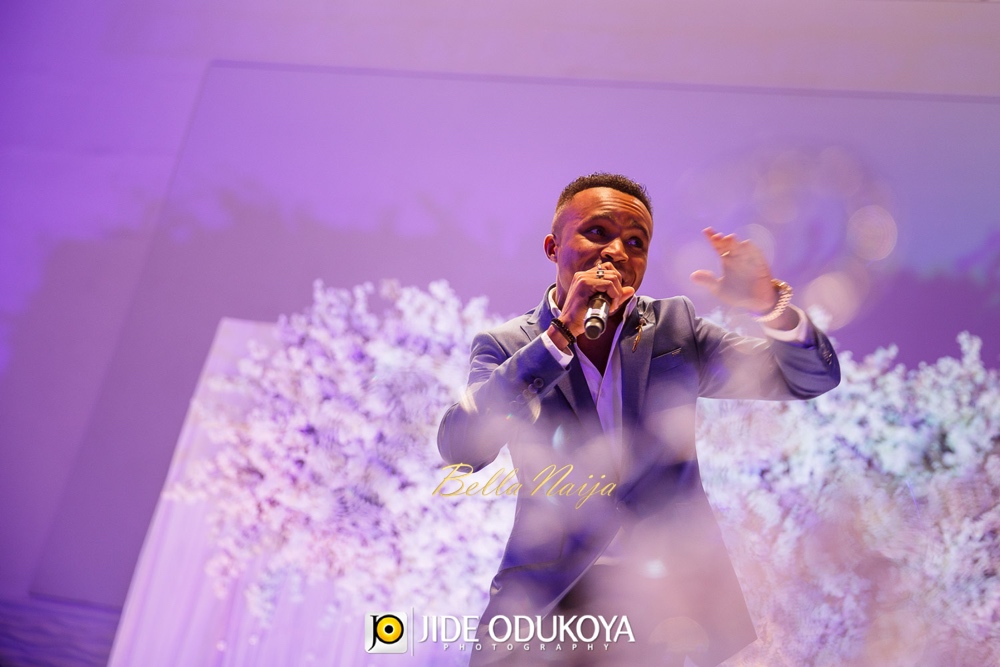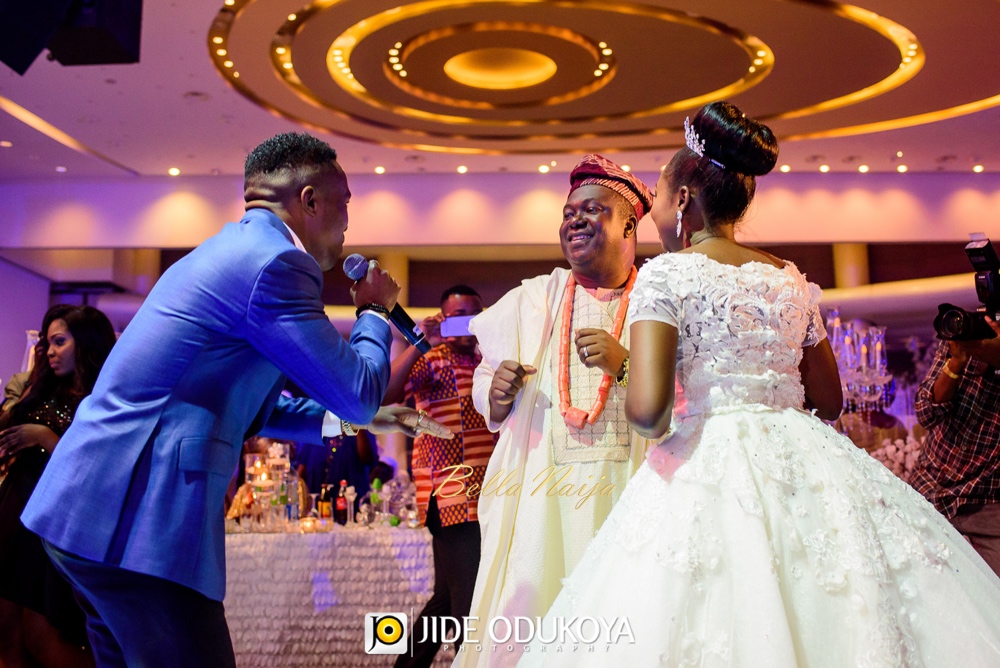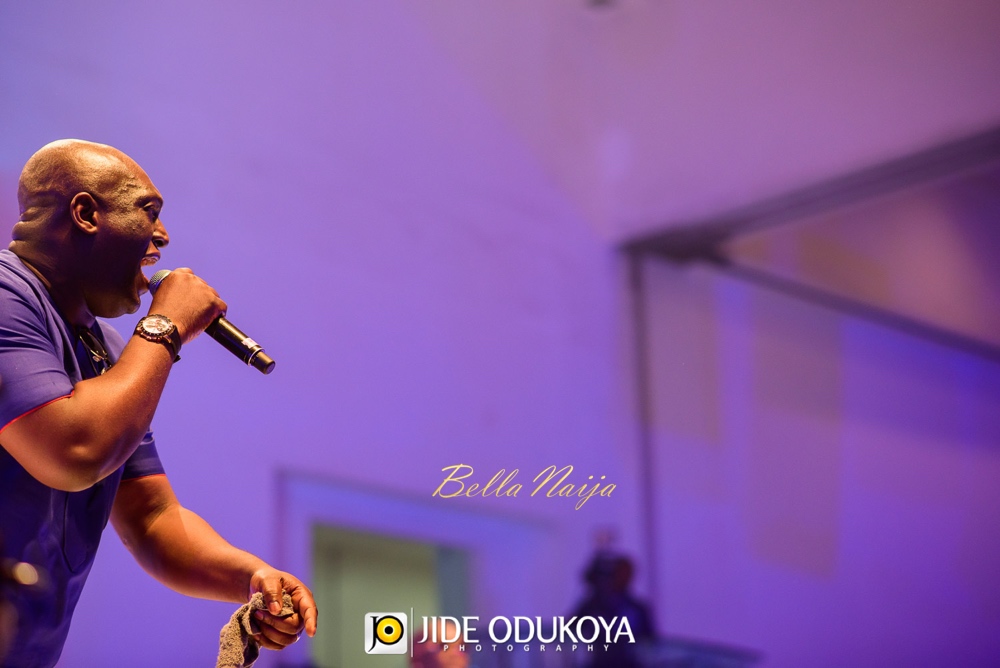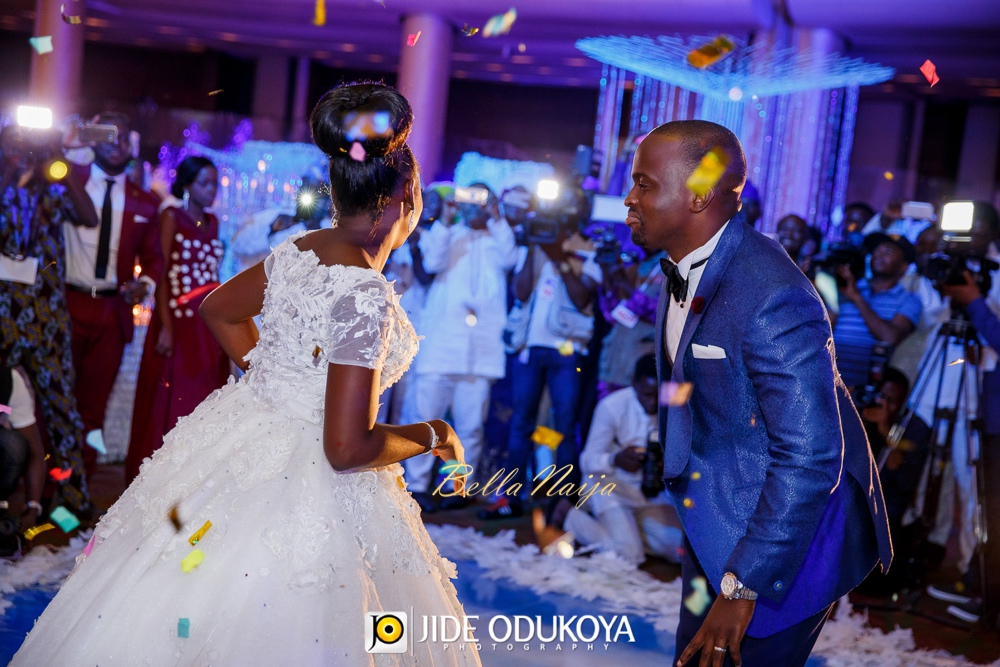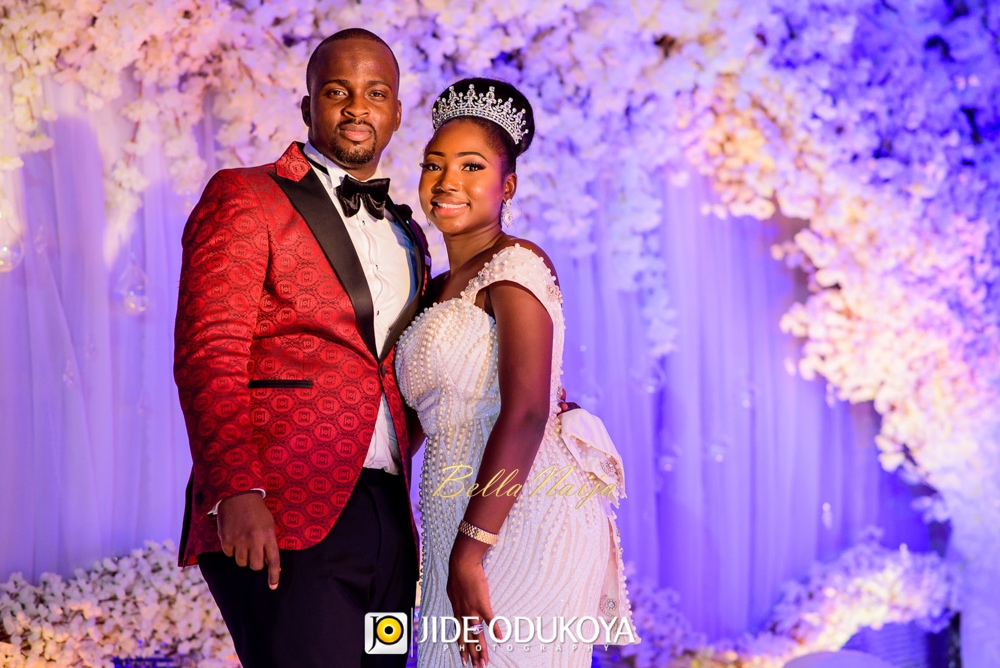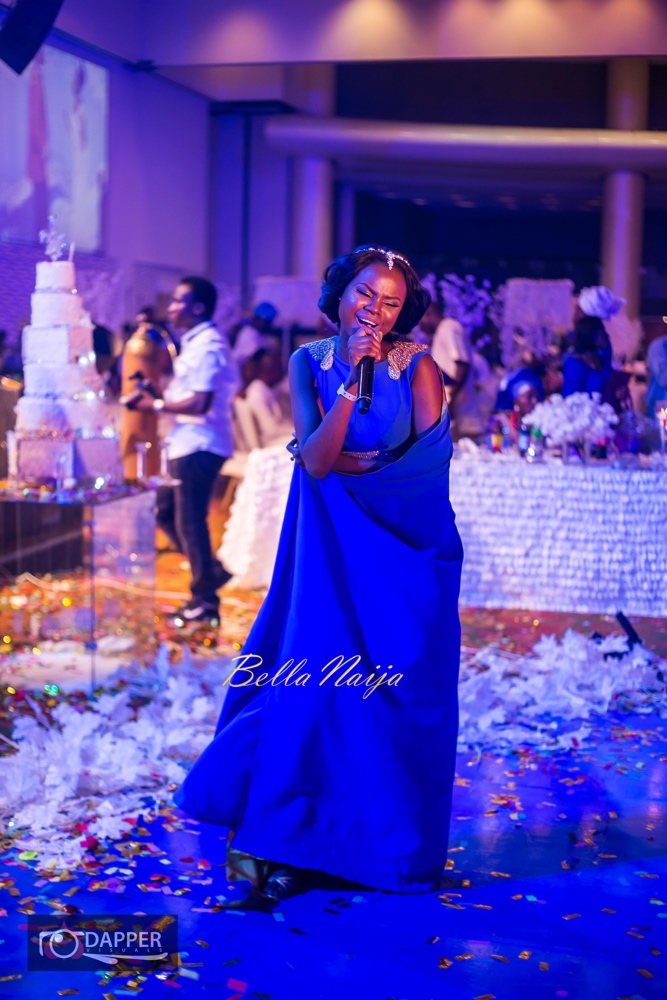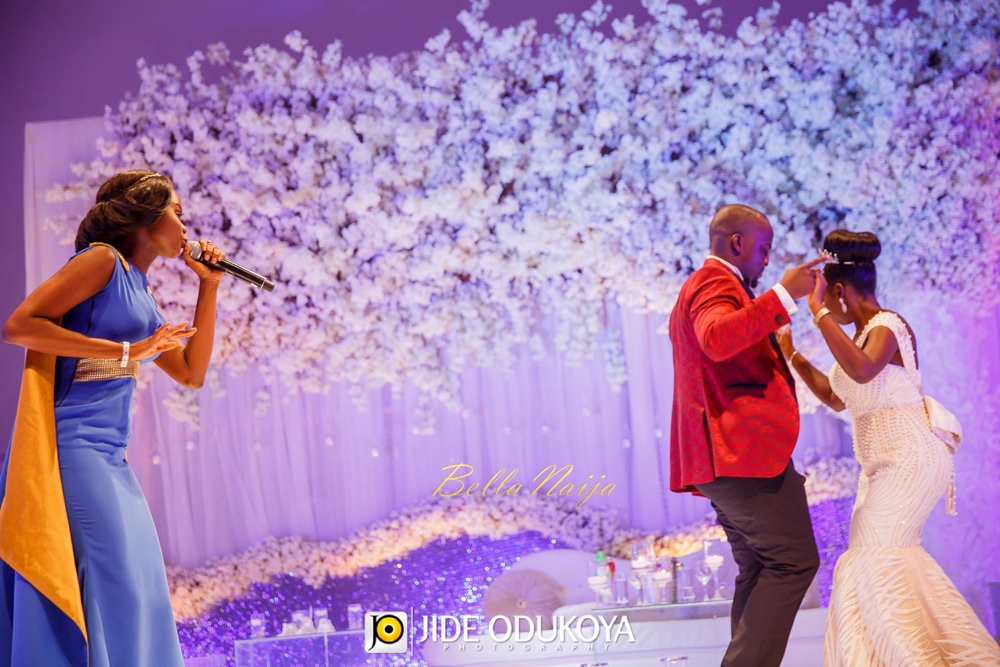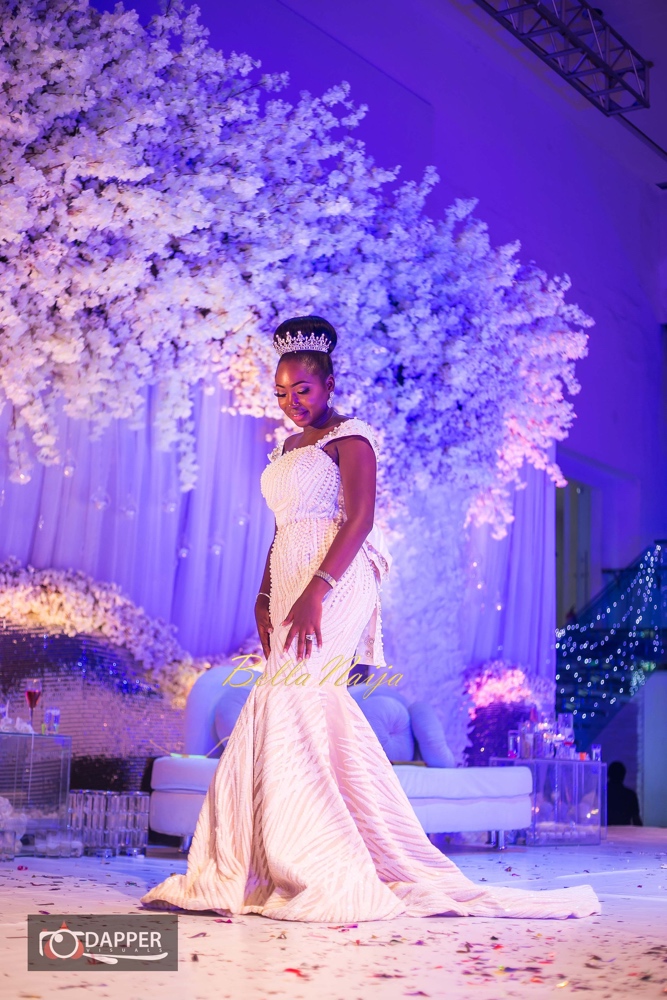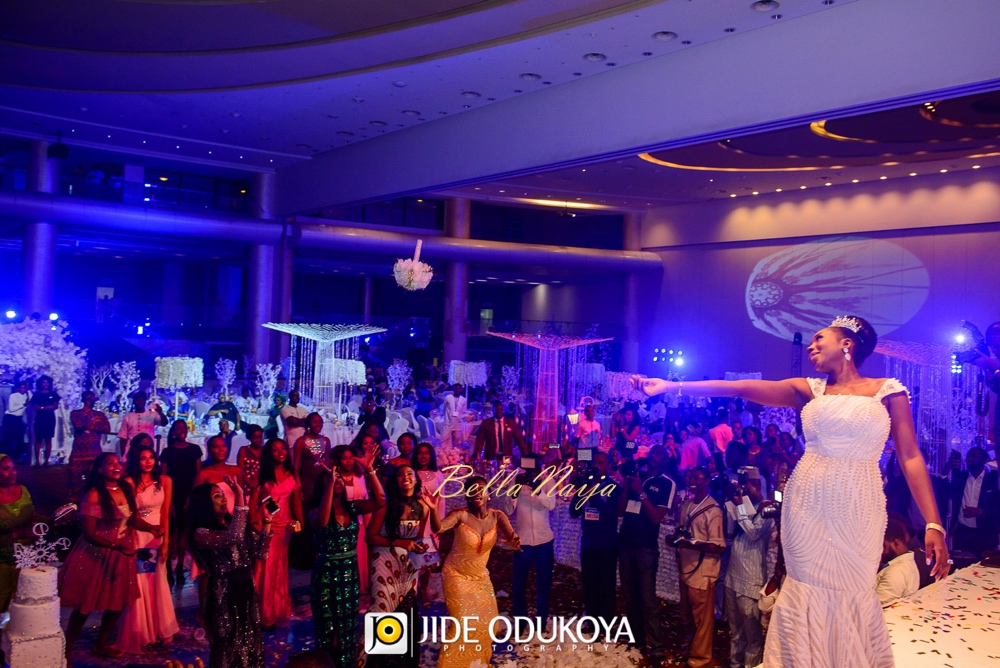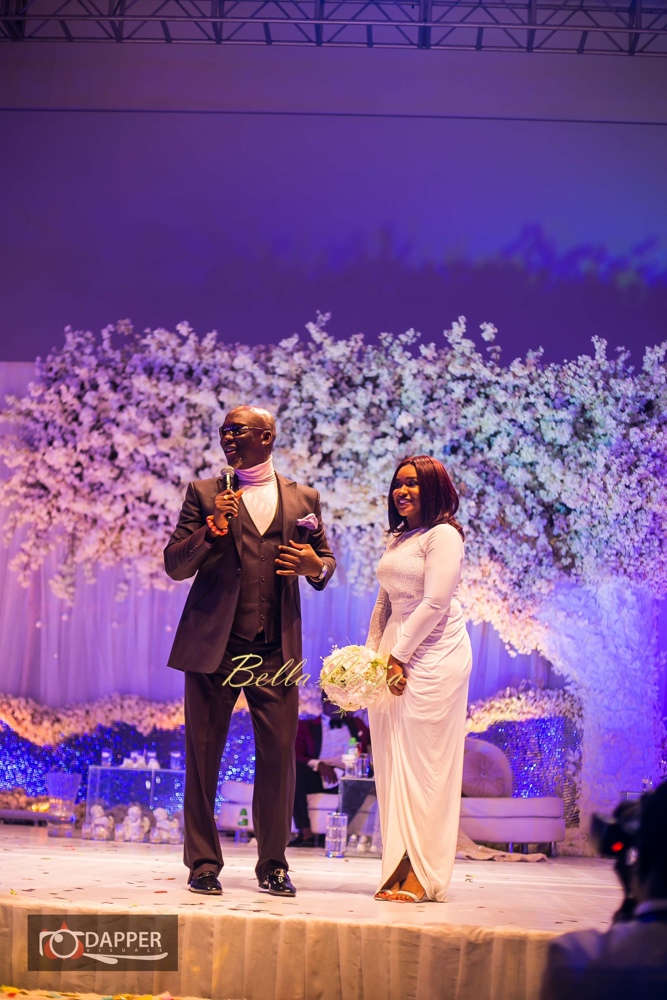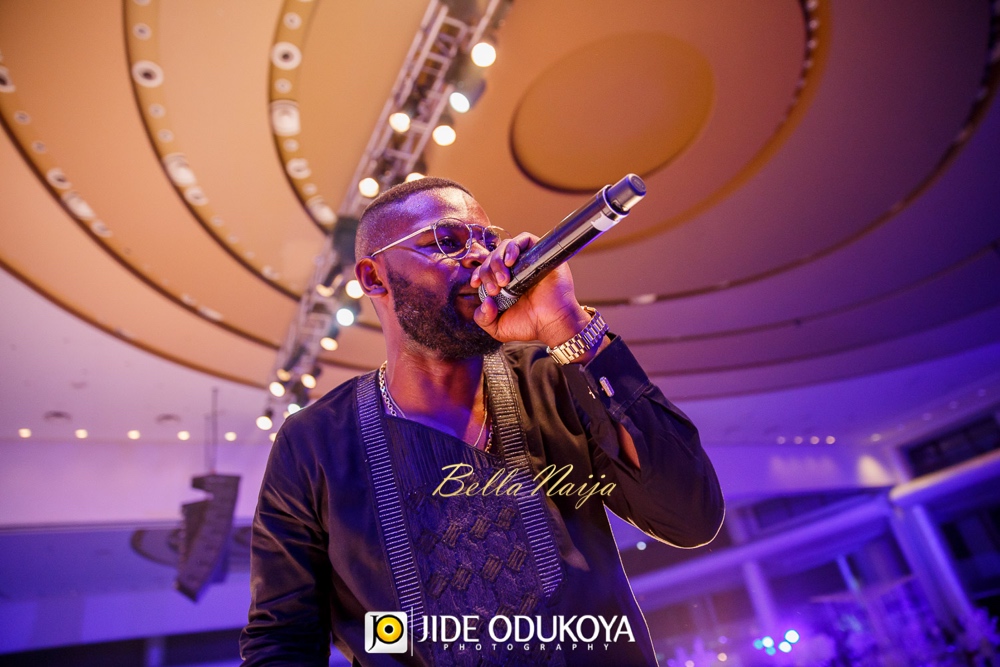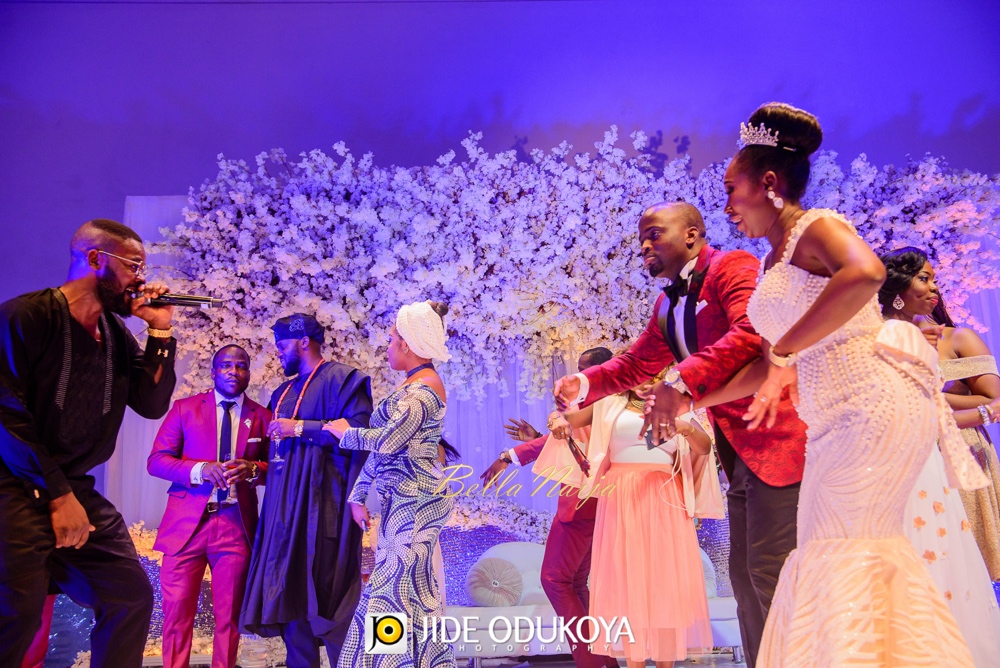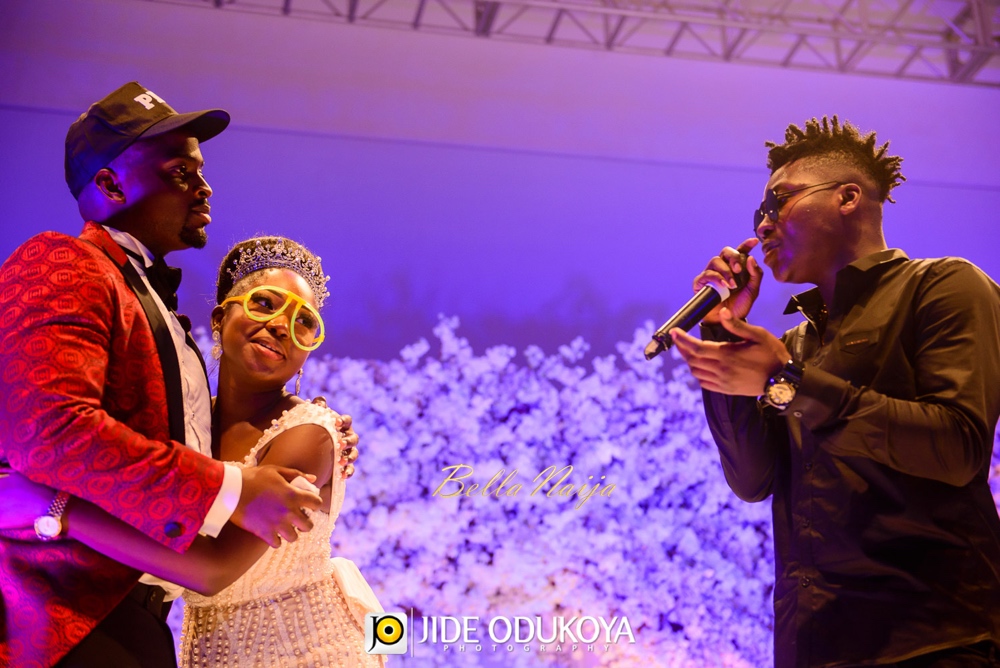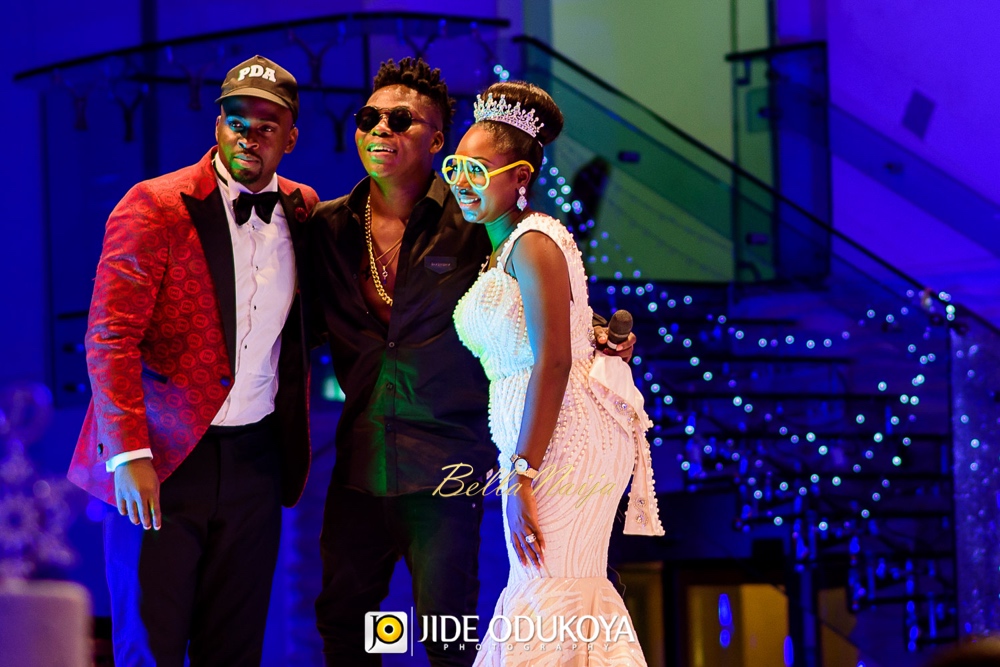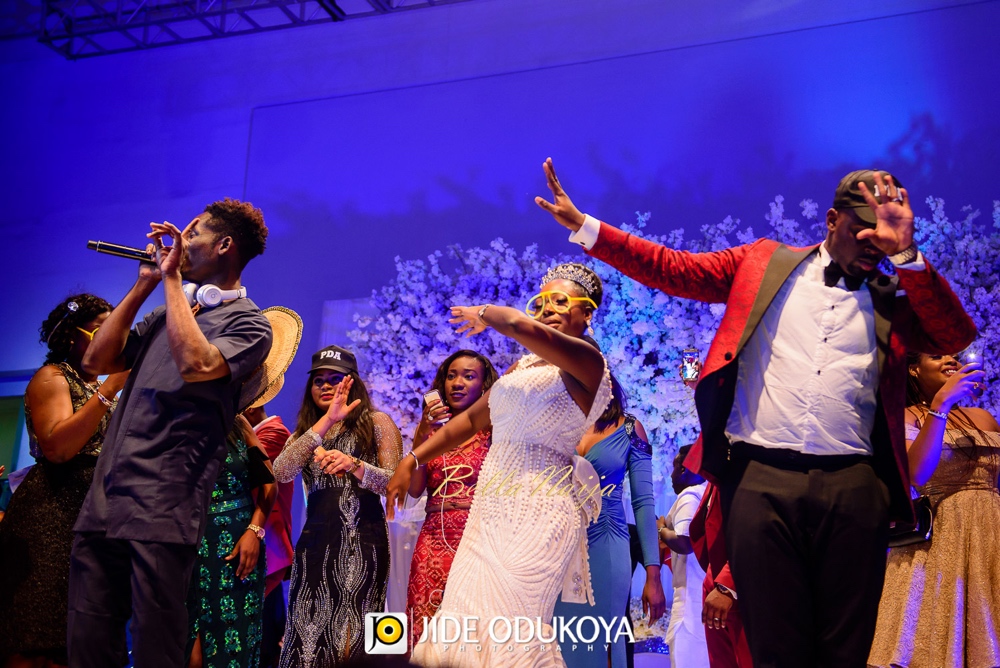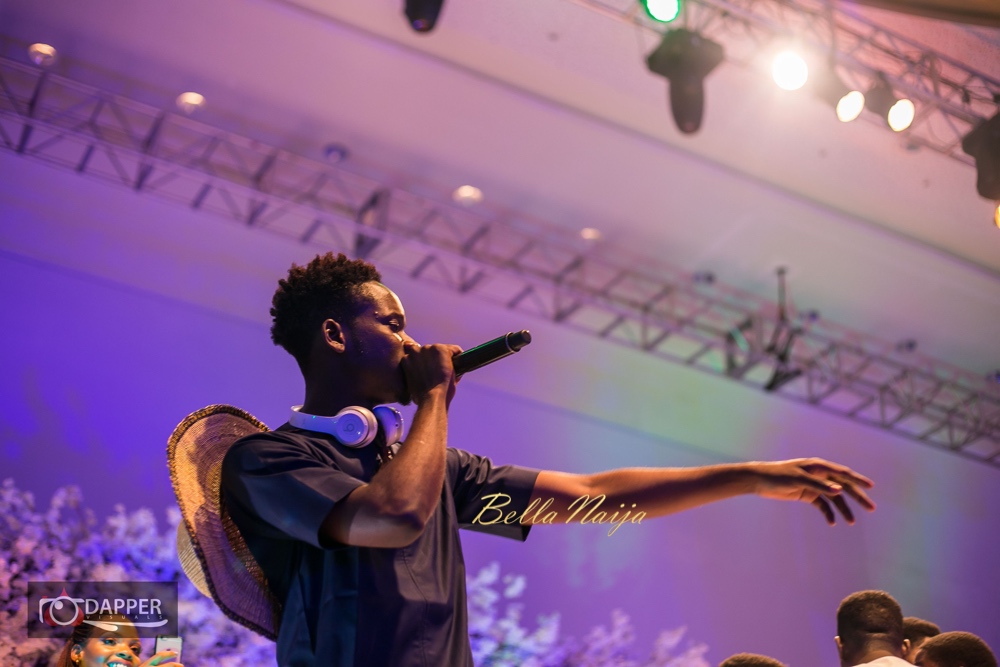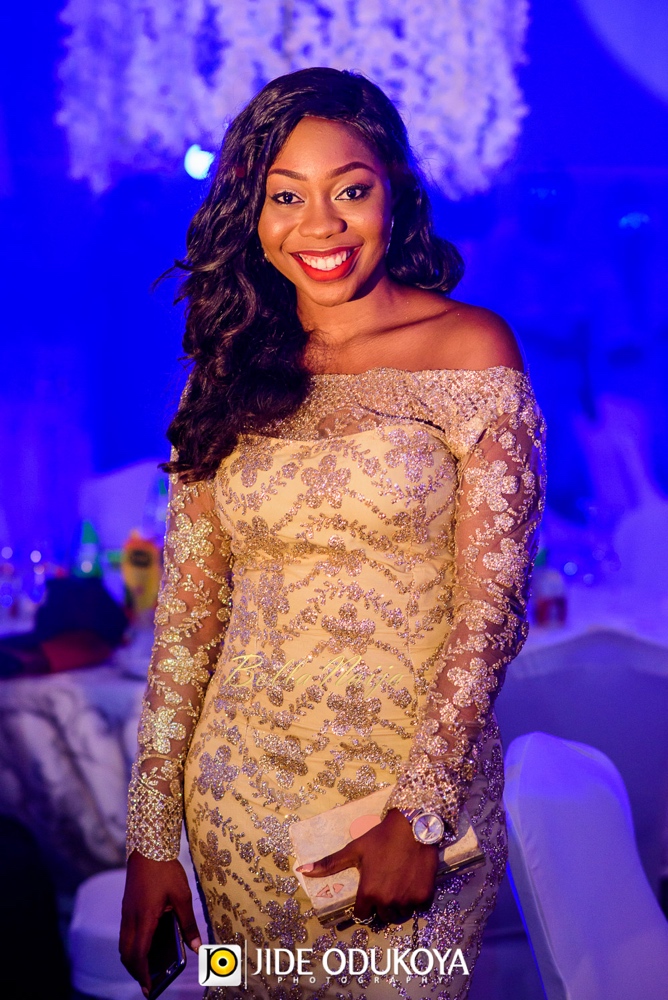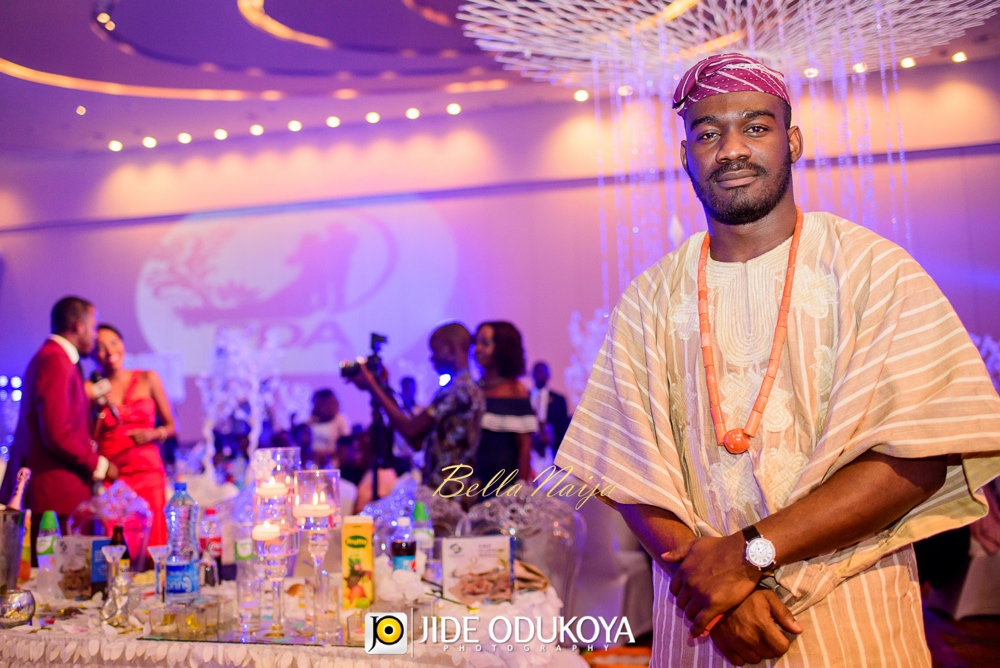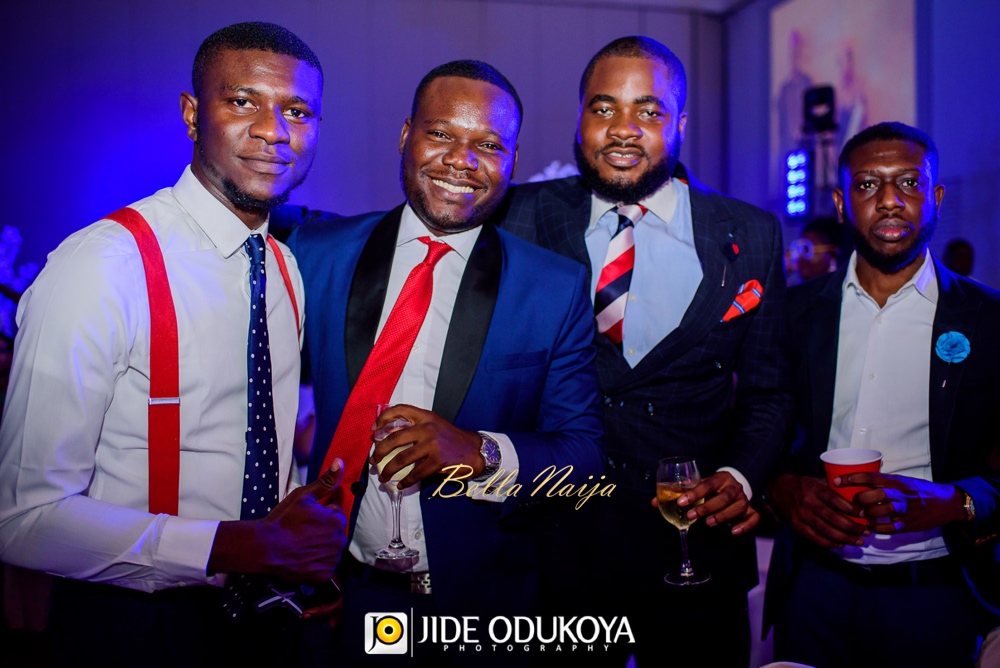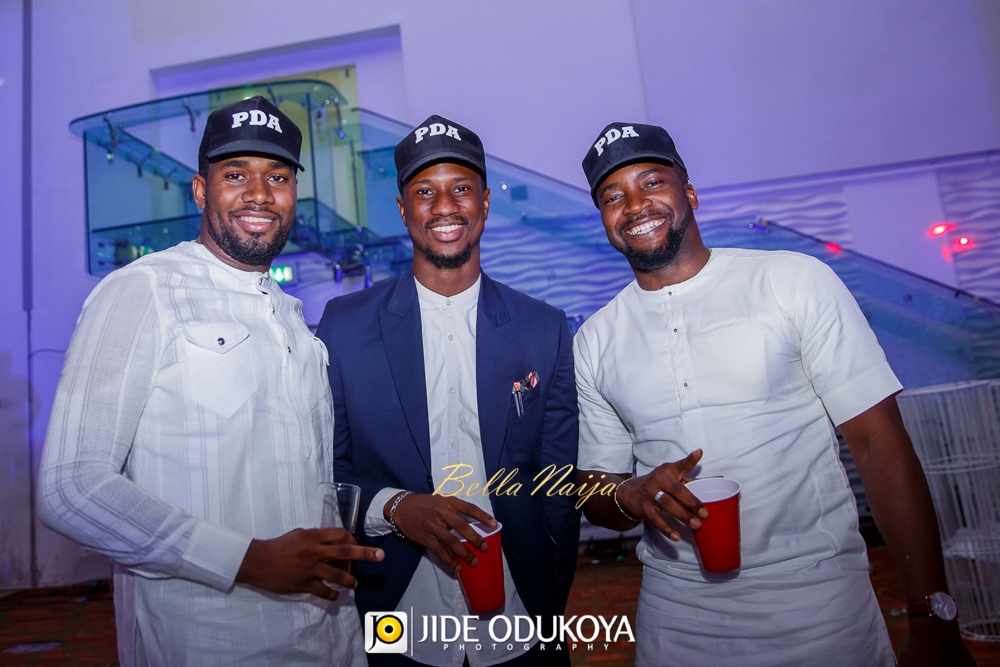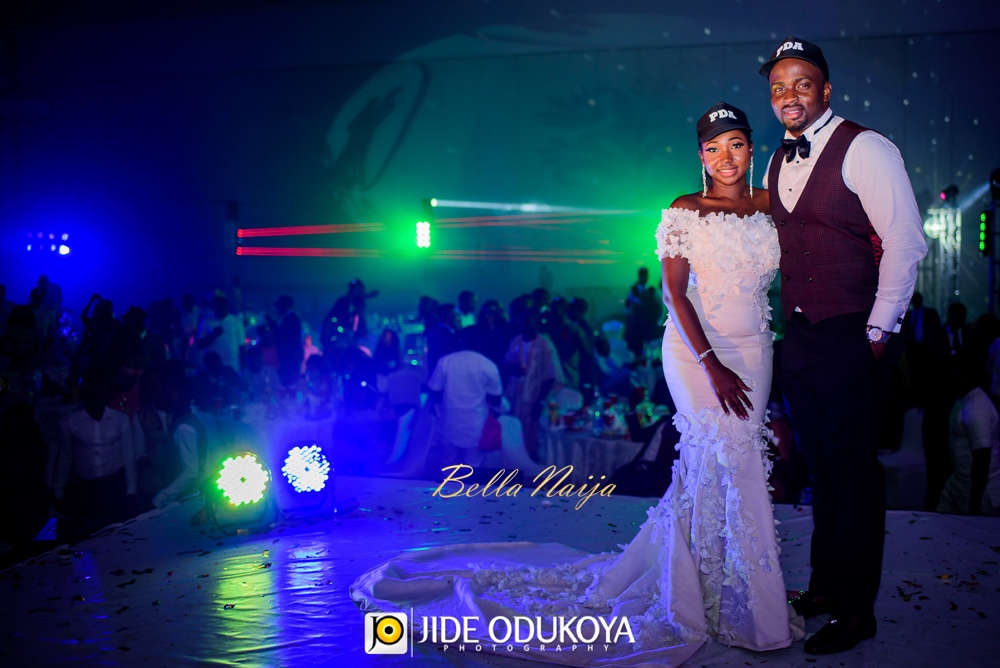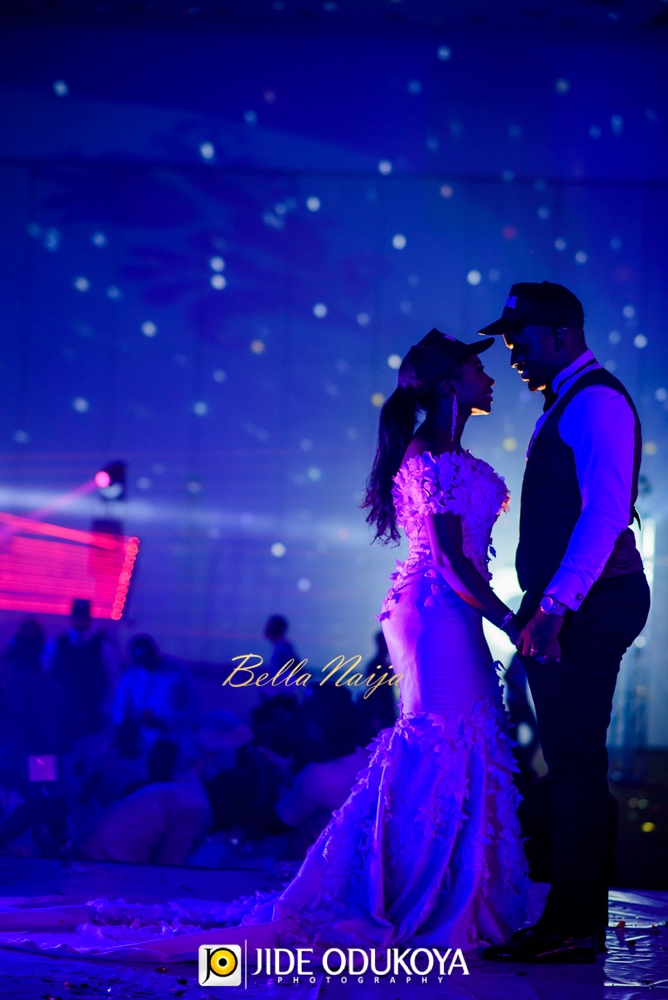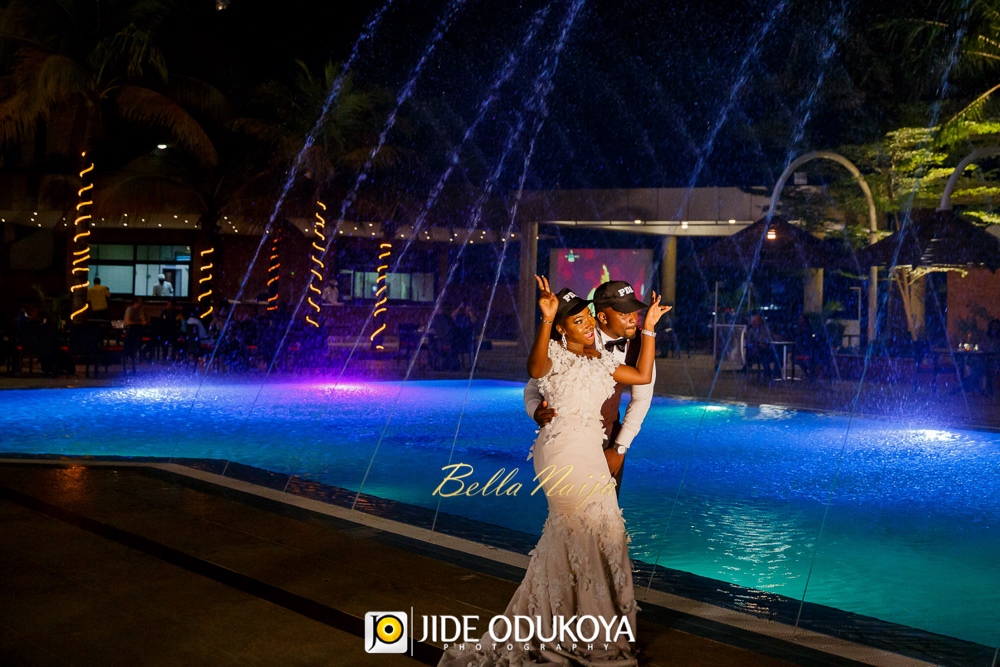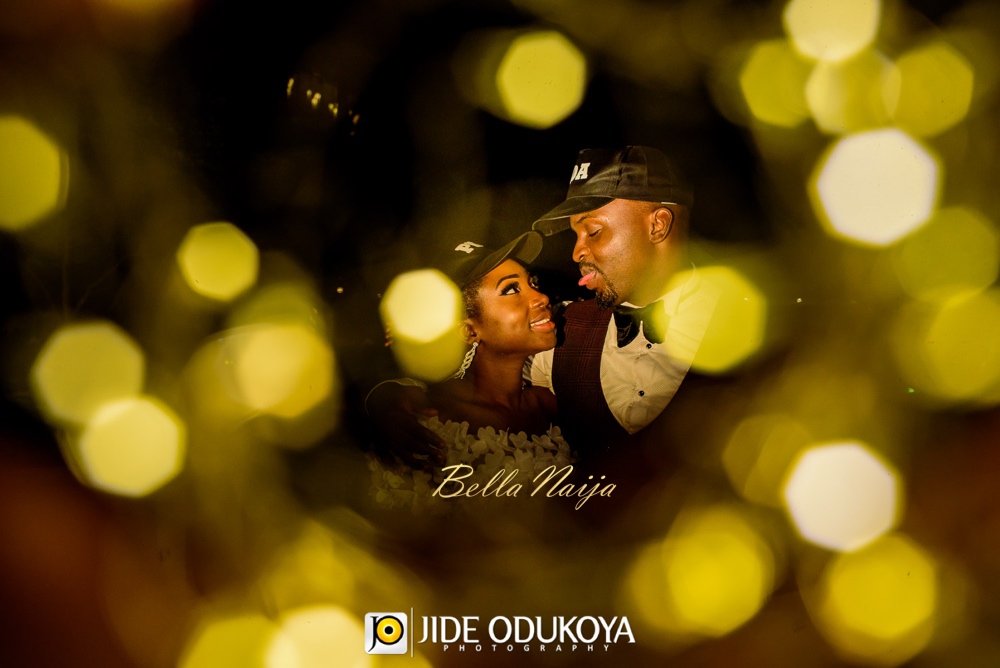 ~Traditional Wedding | Photos by Jide Odukoye Photography, Dapper Visuals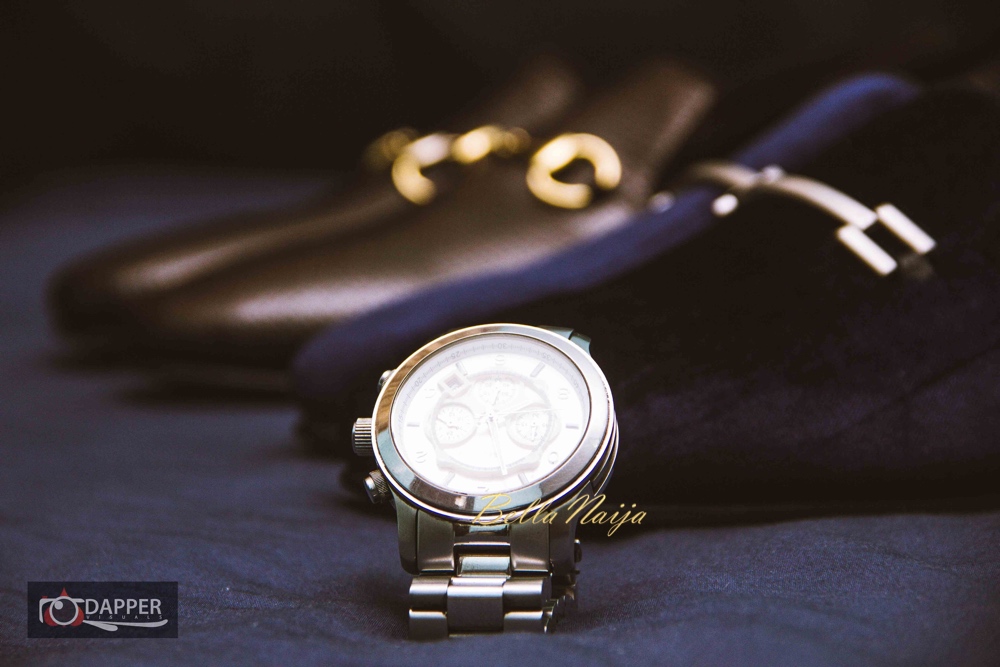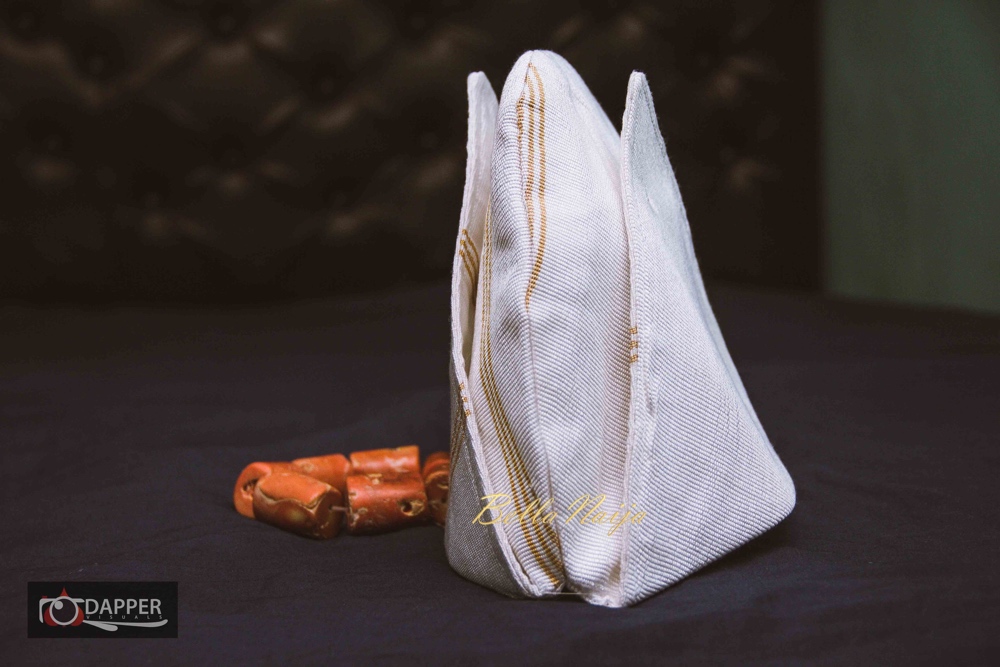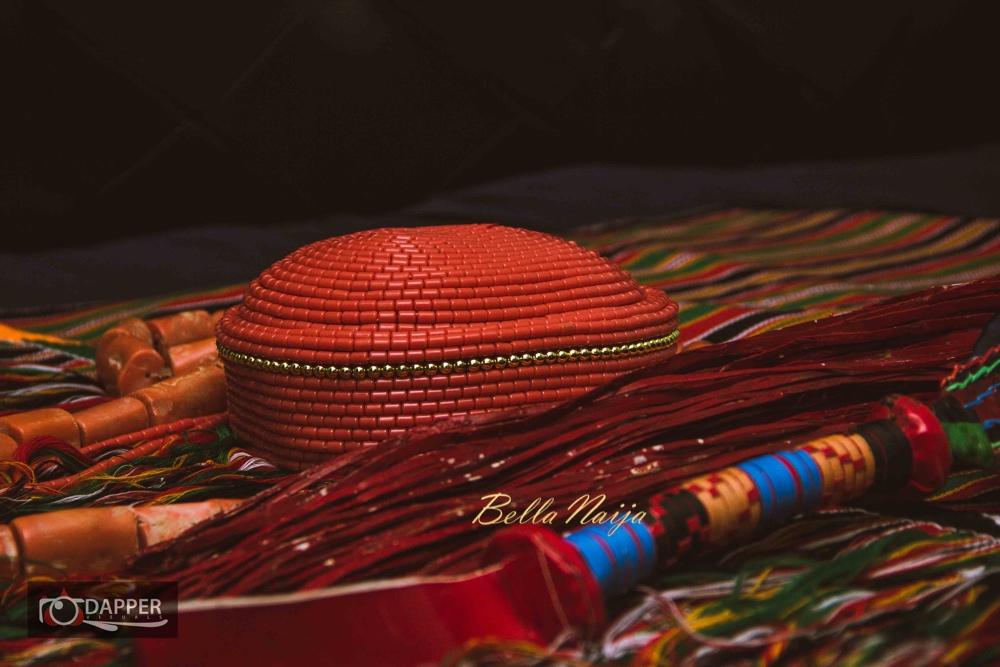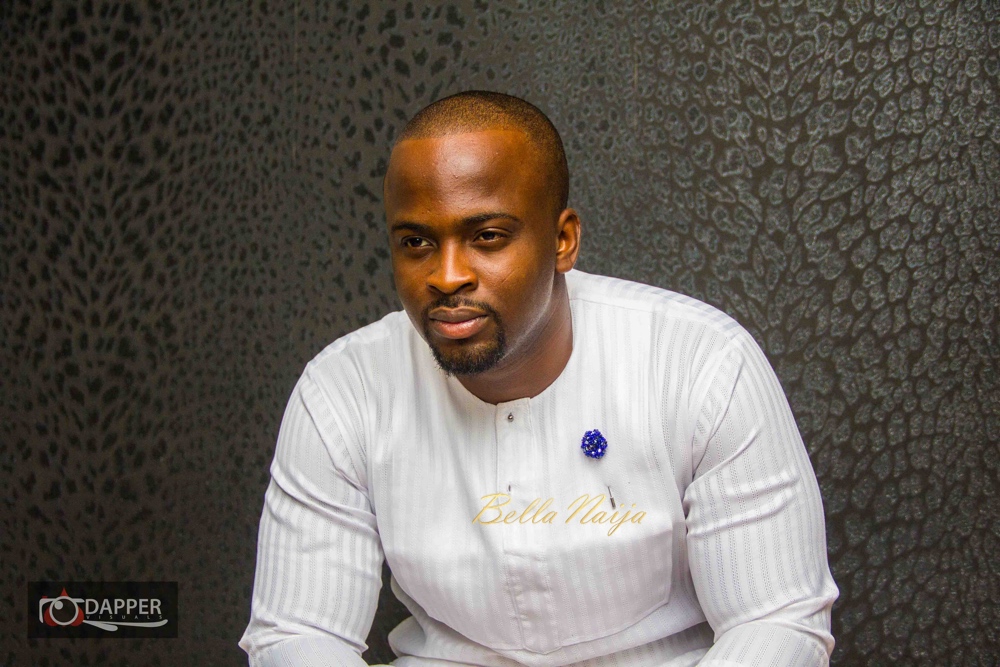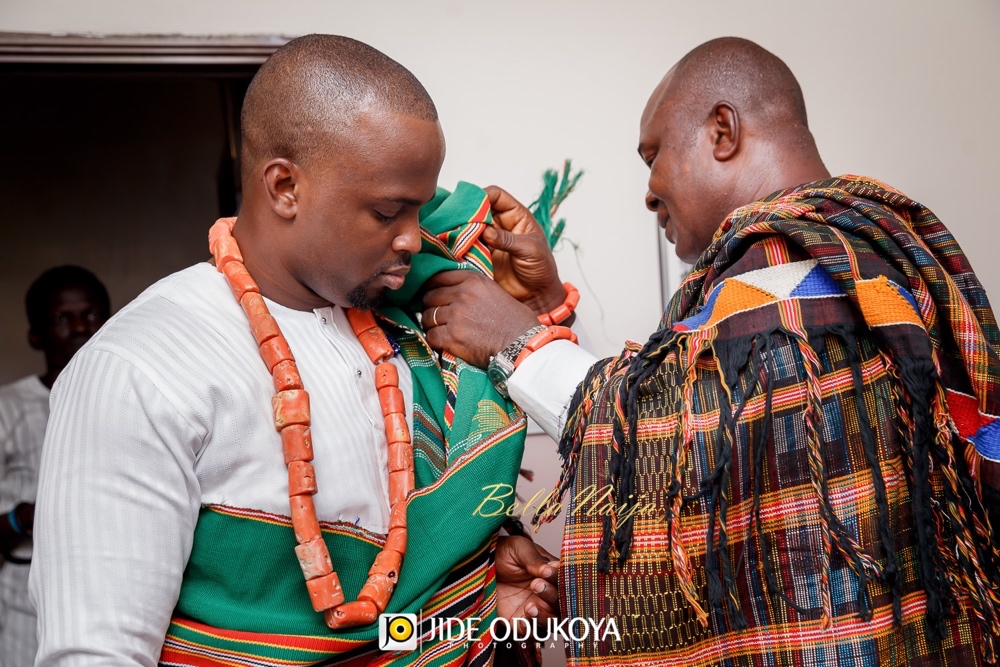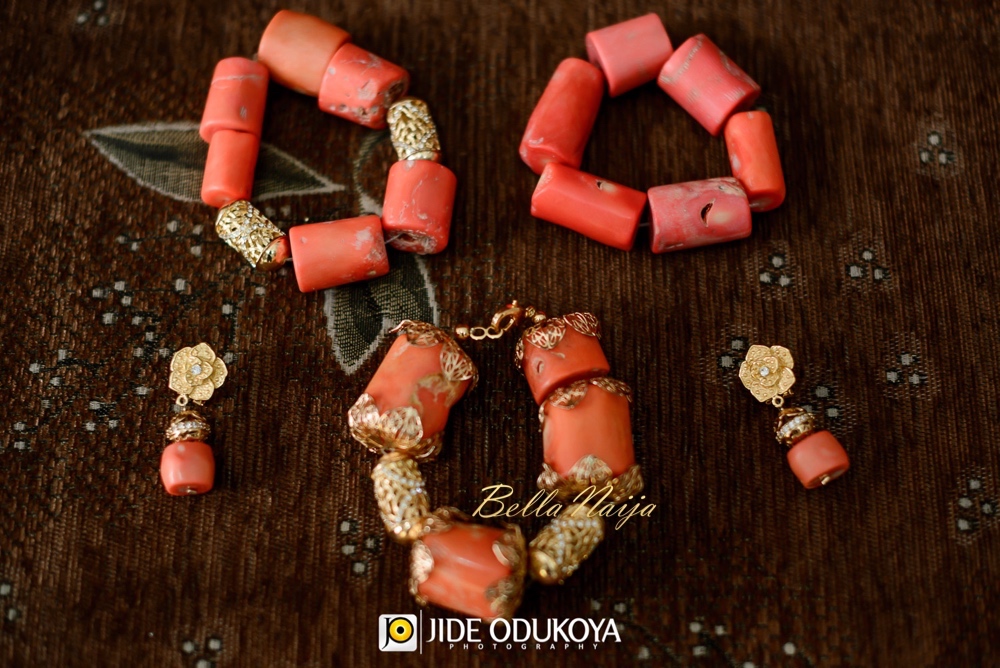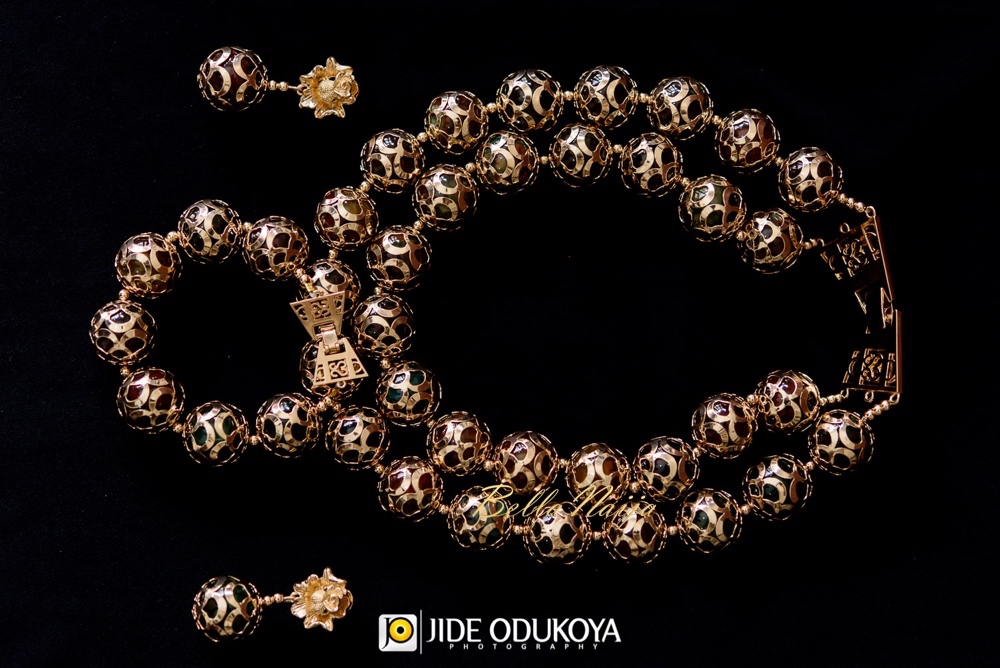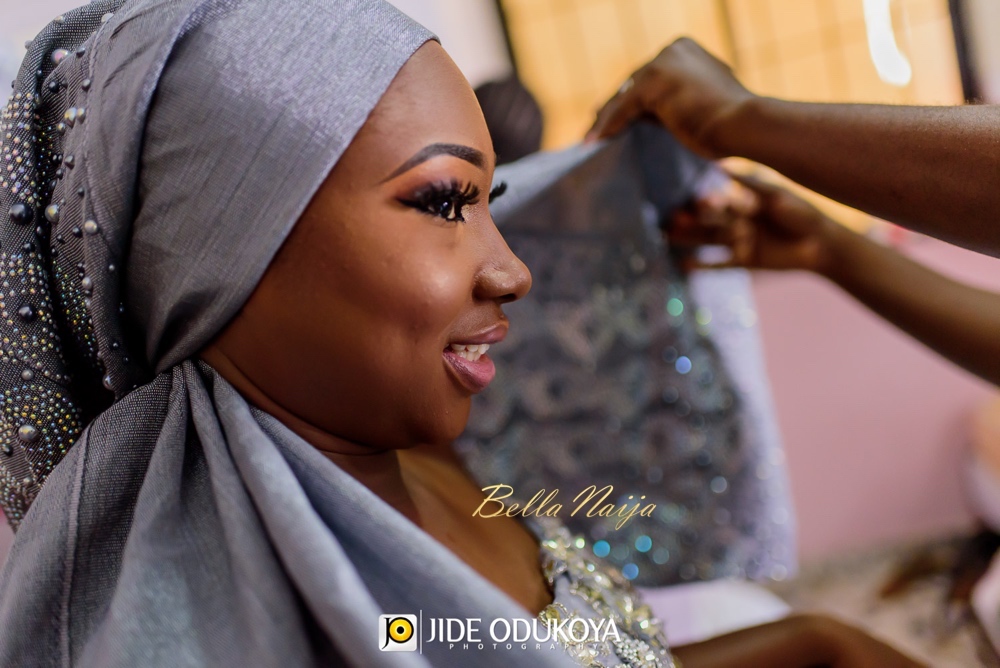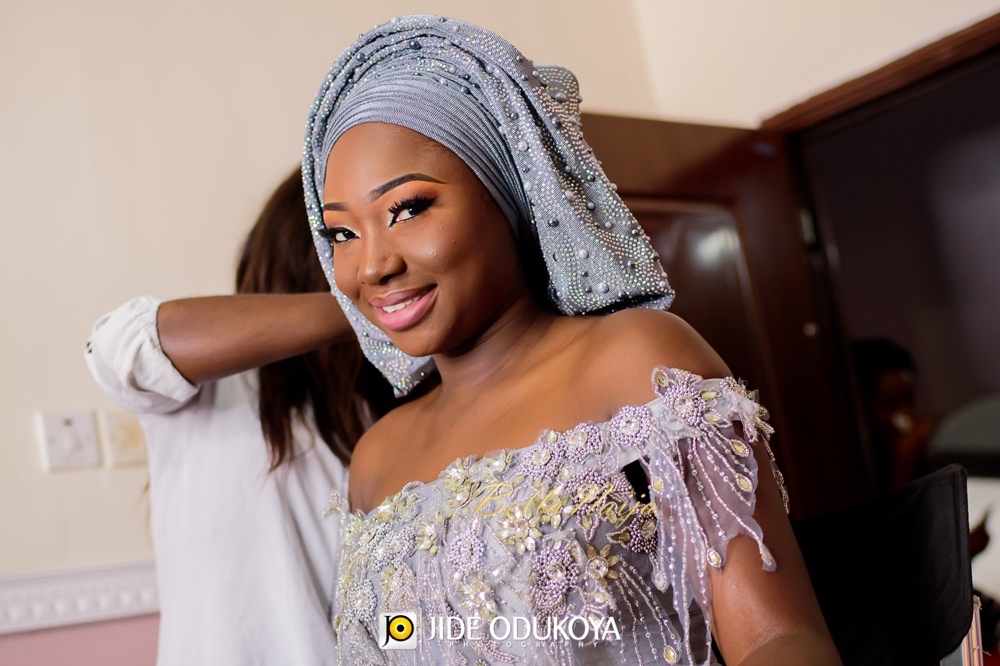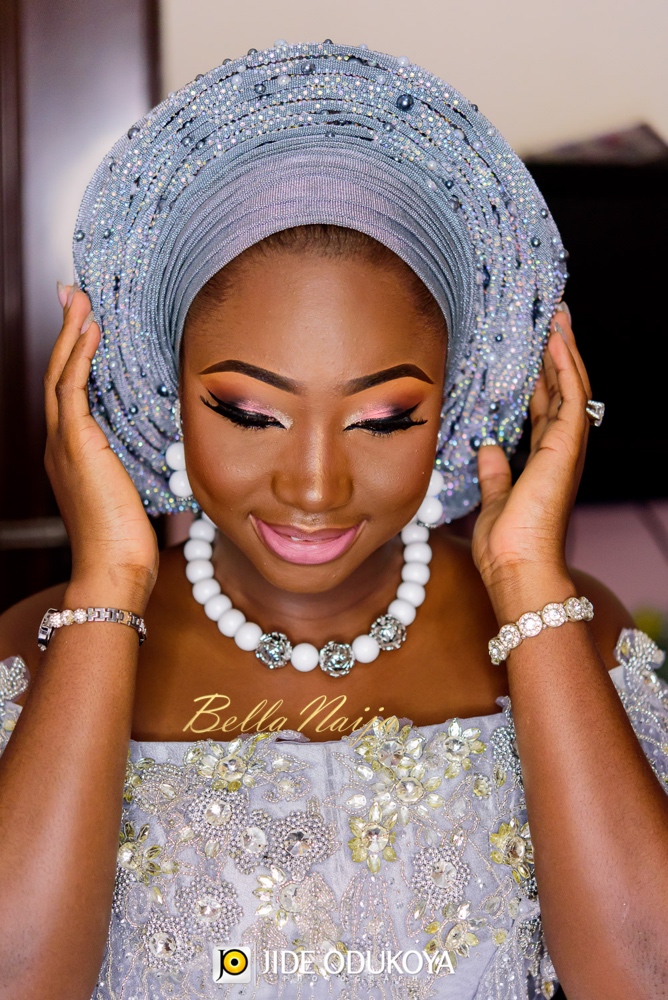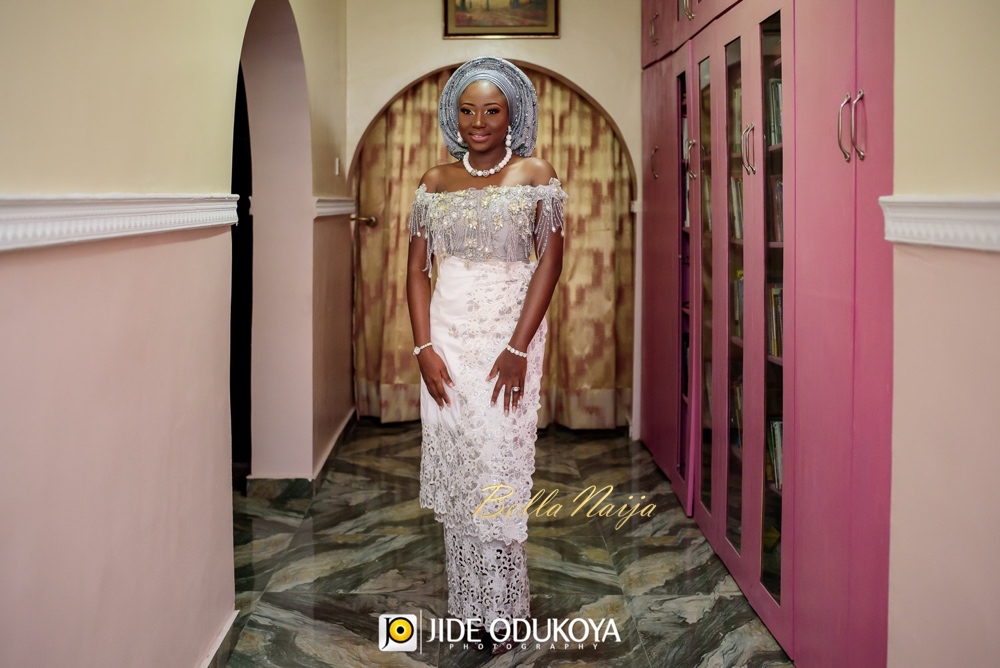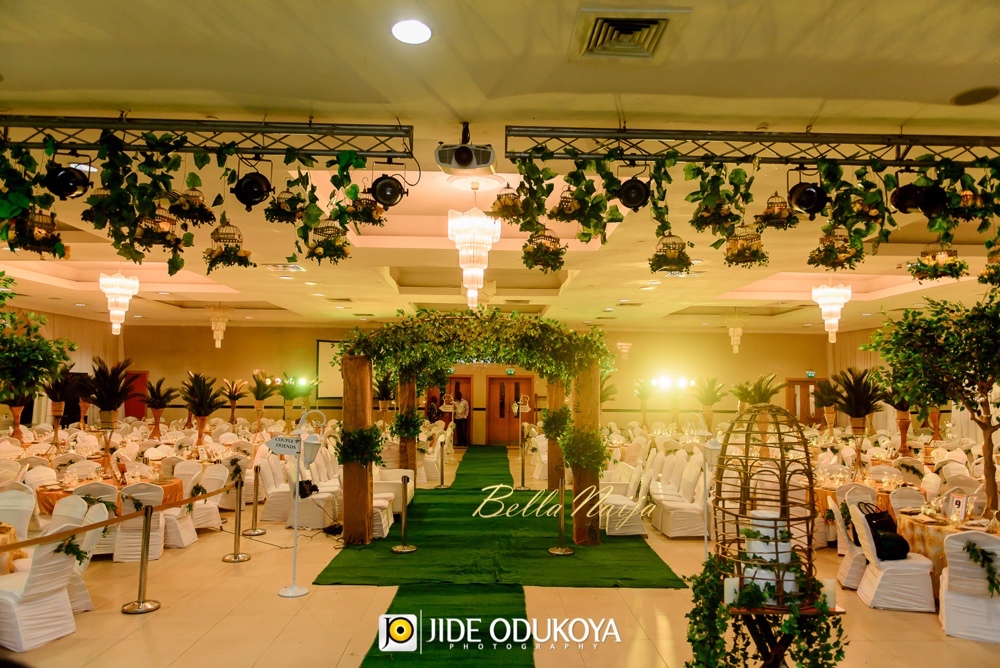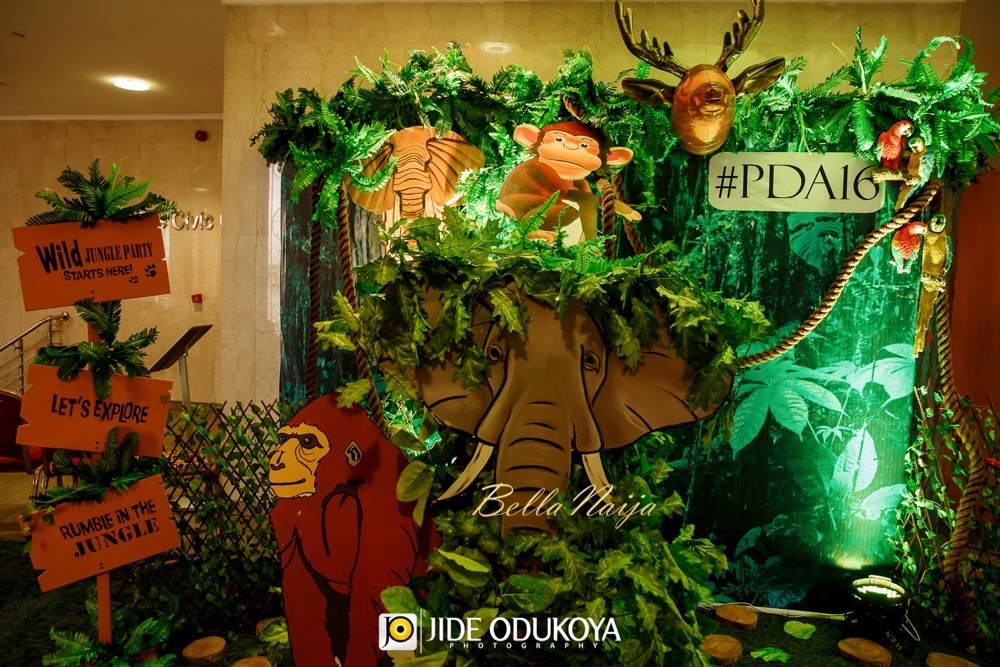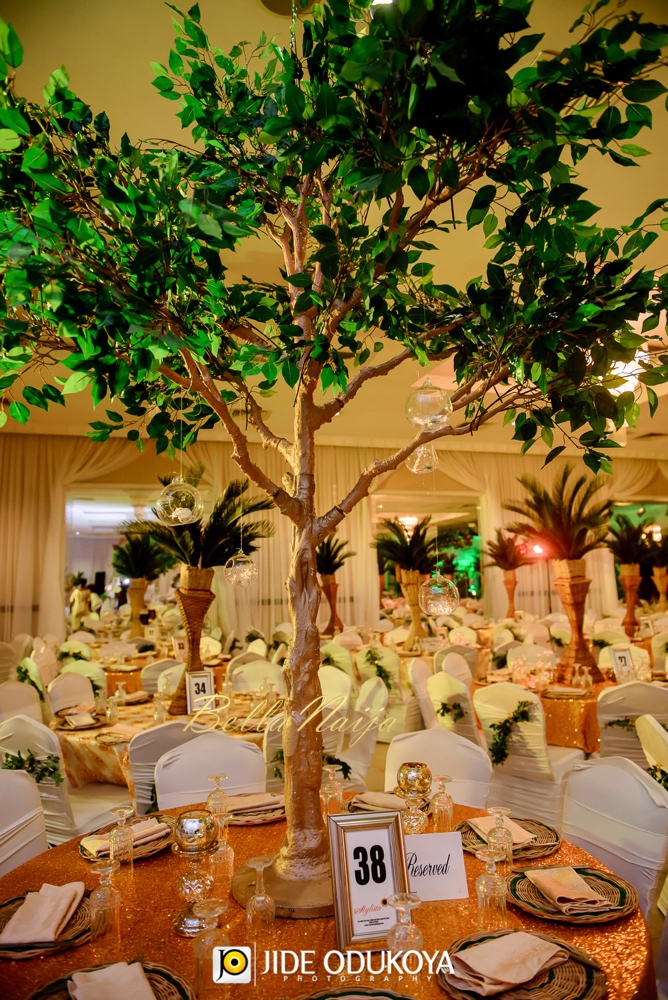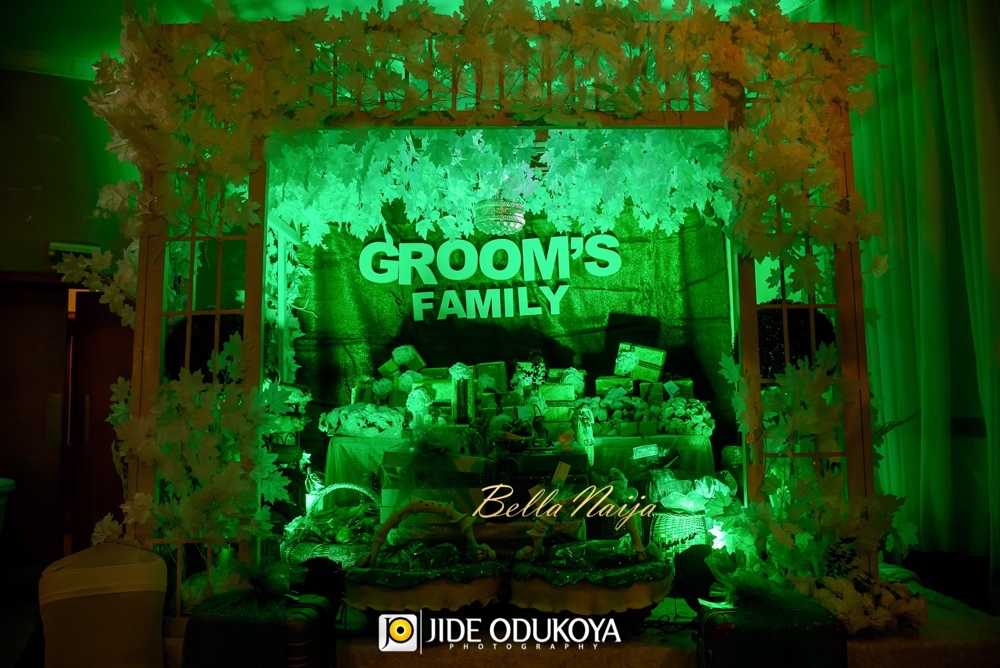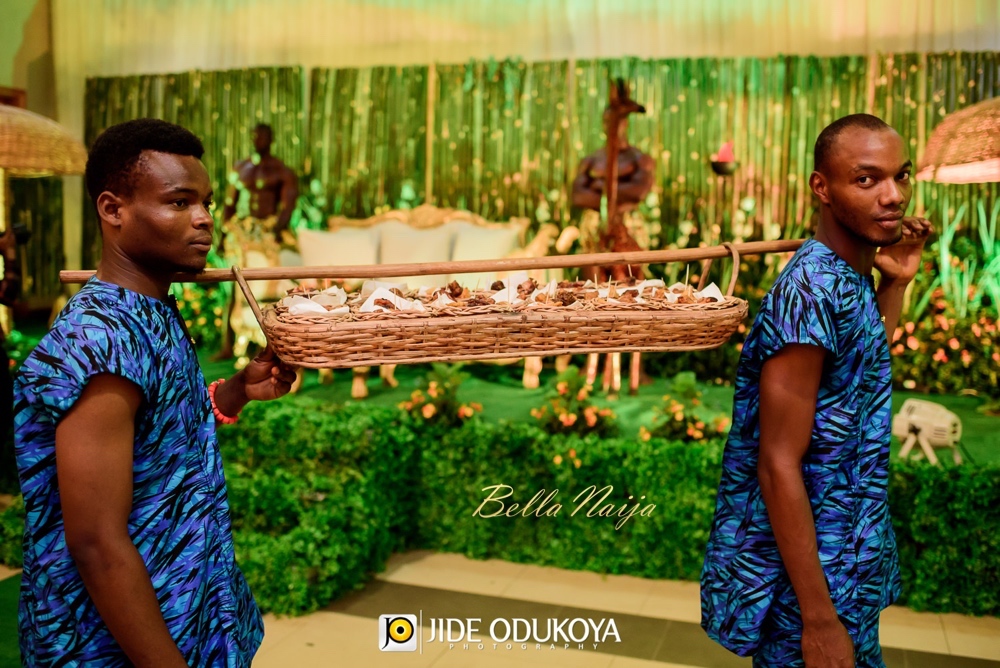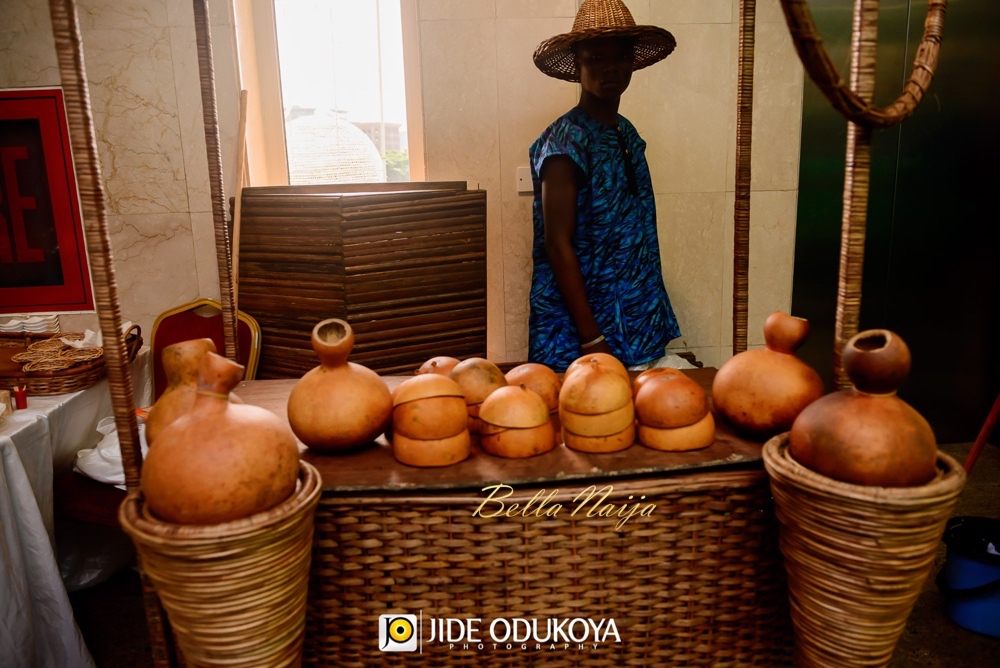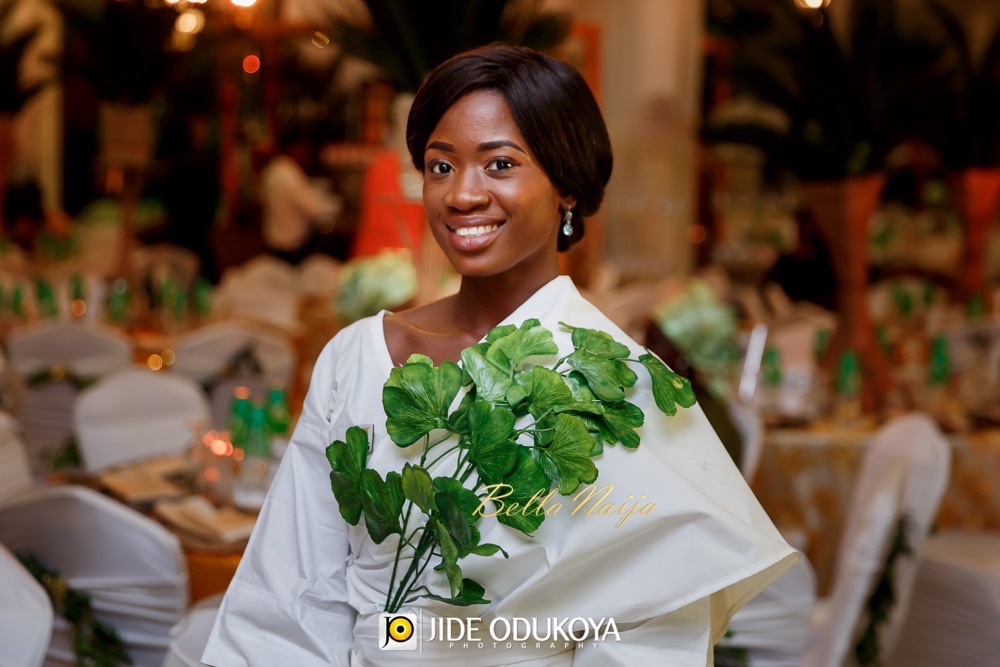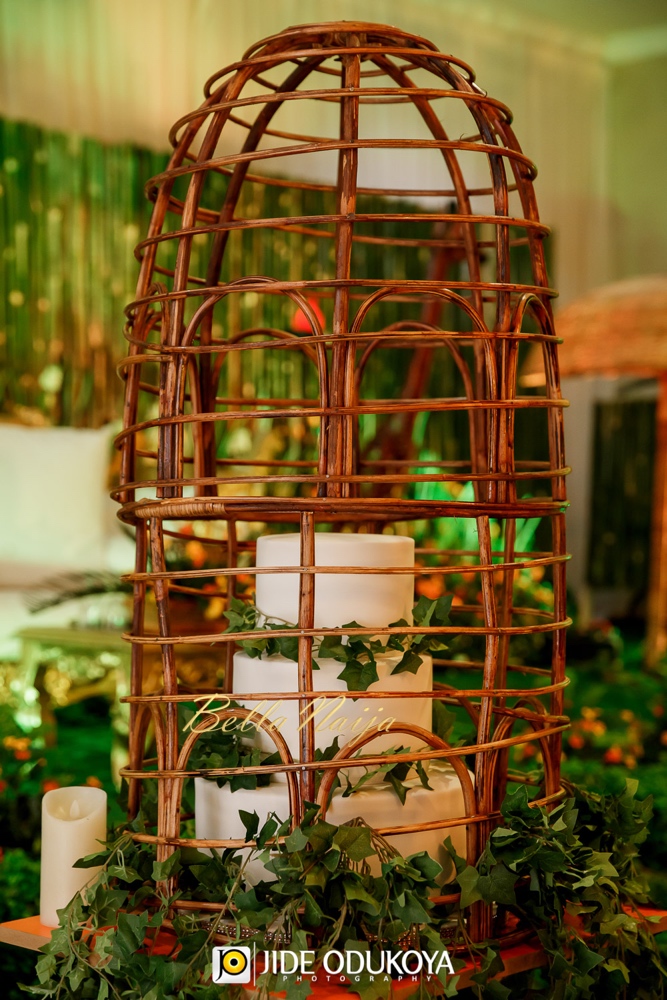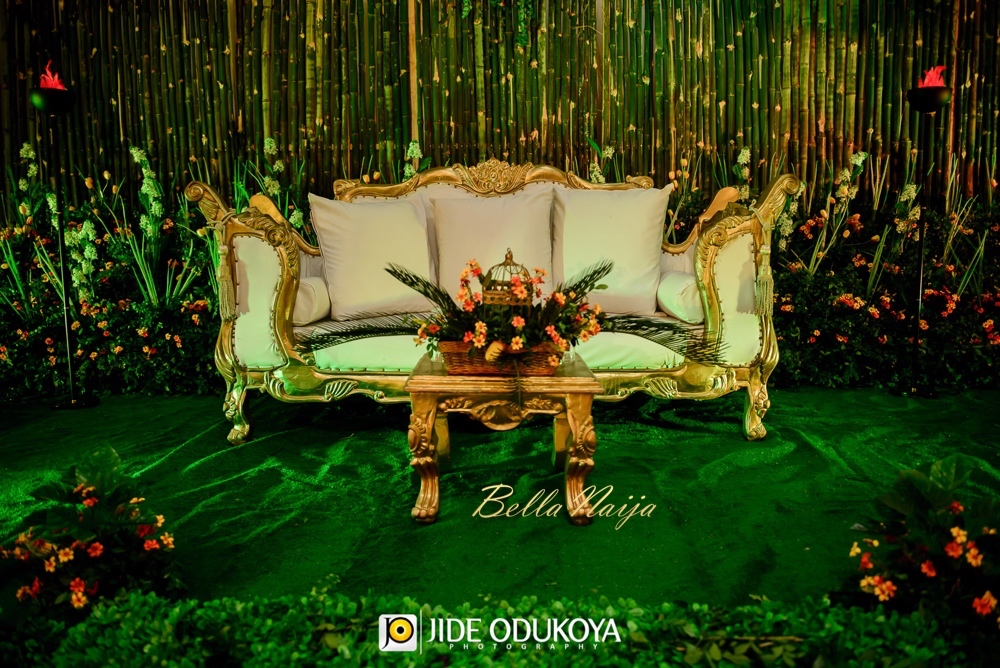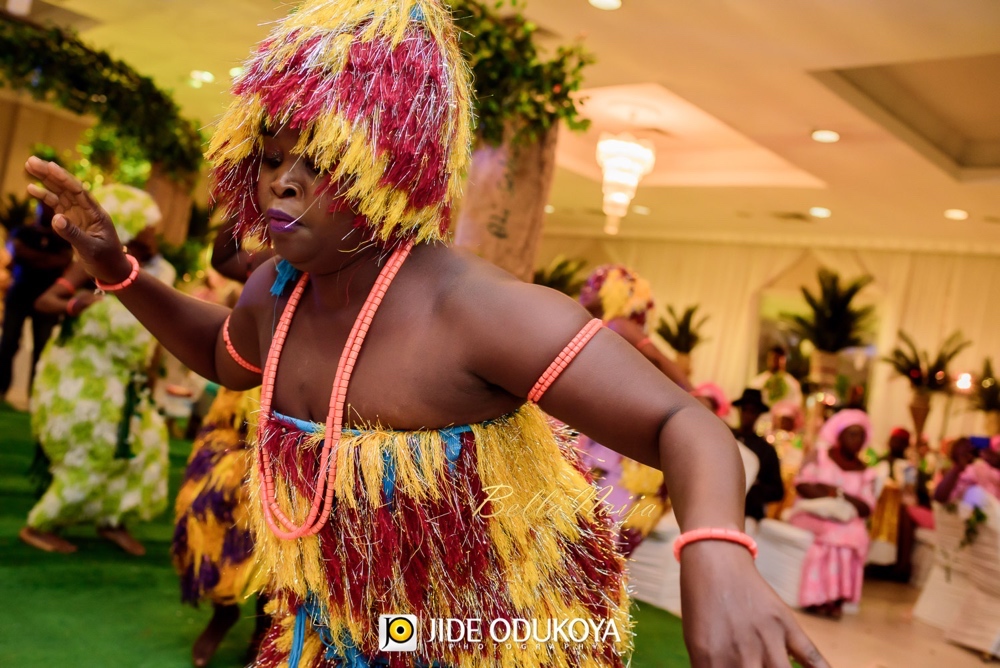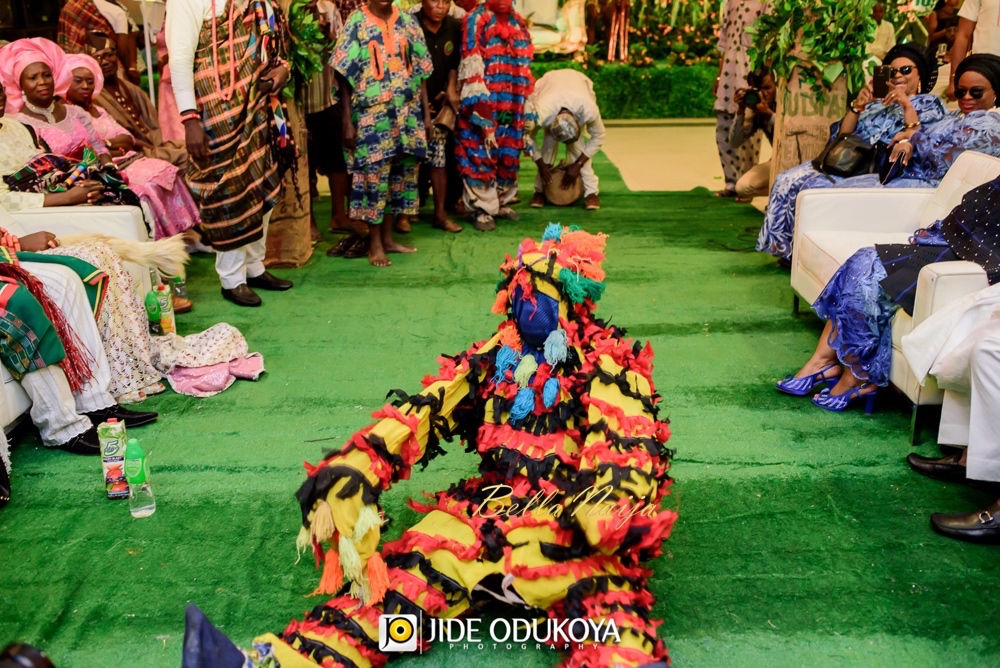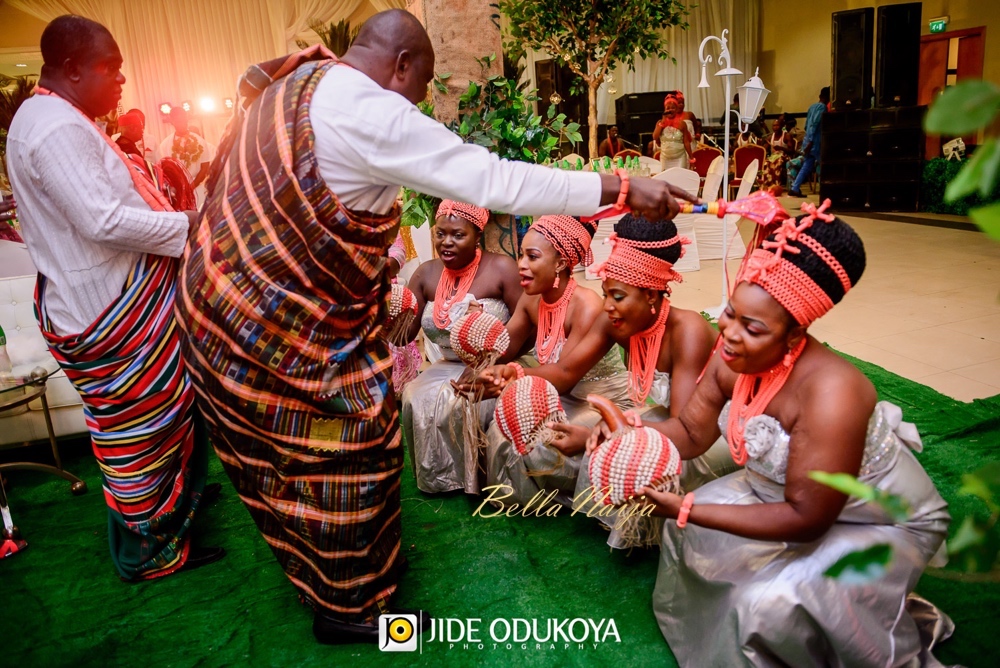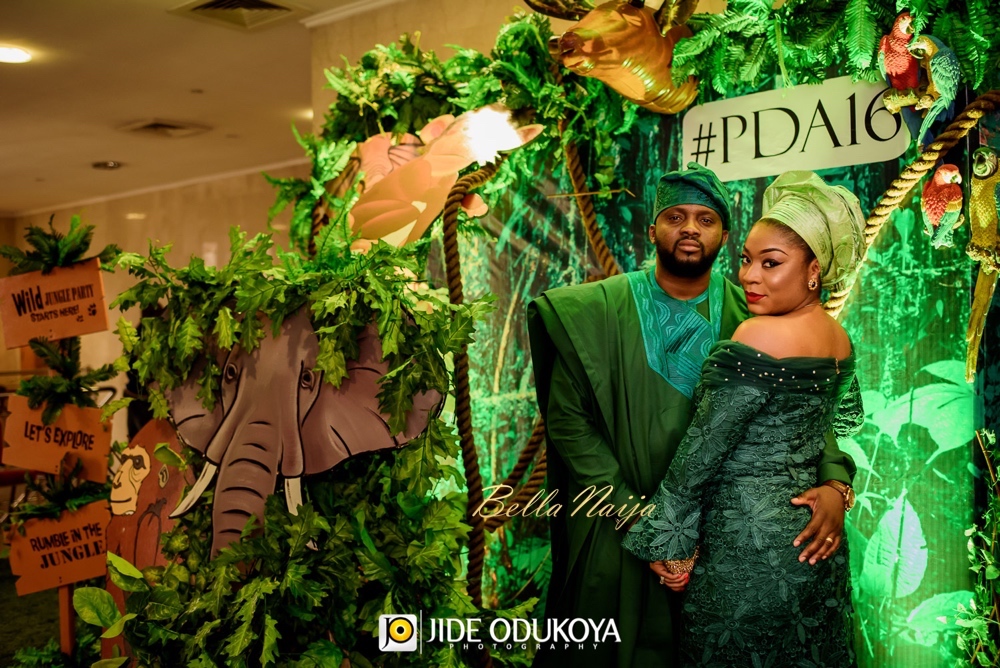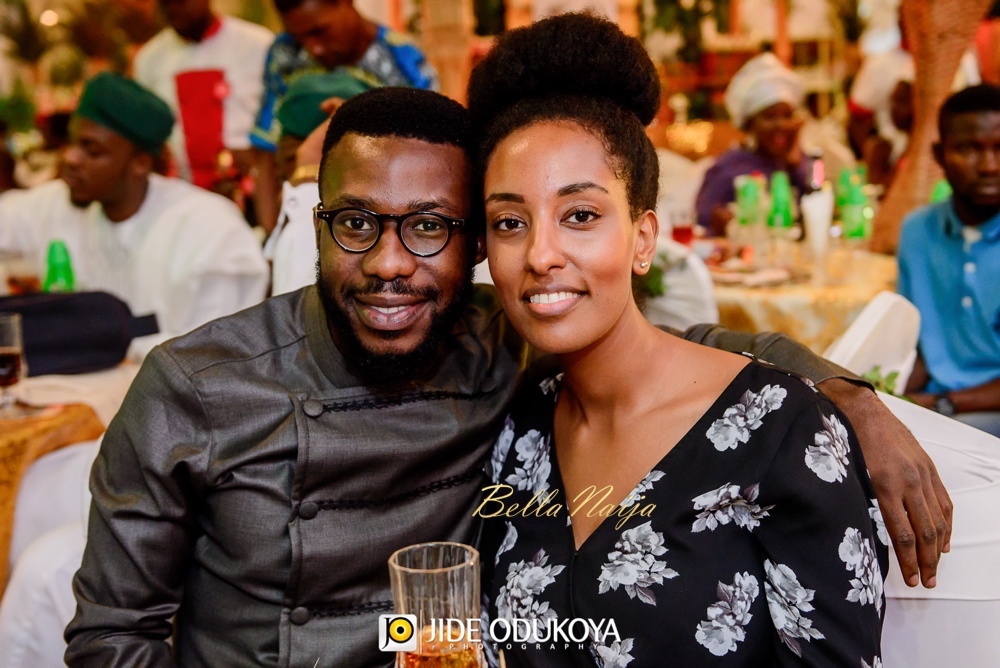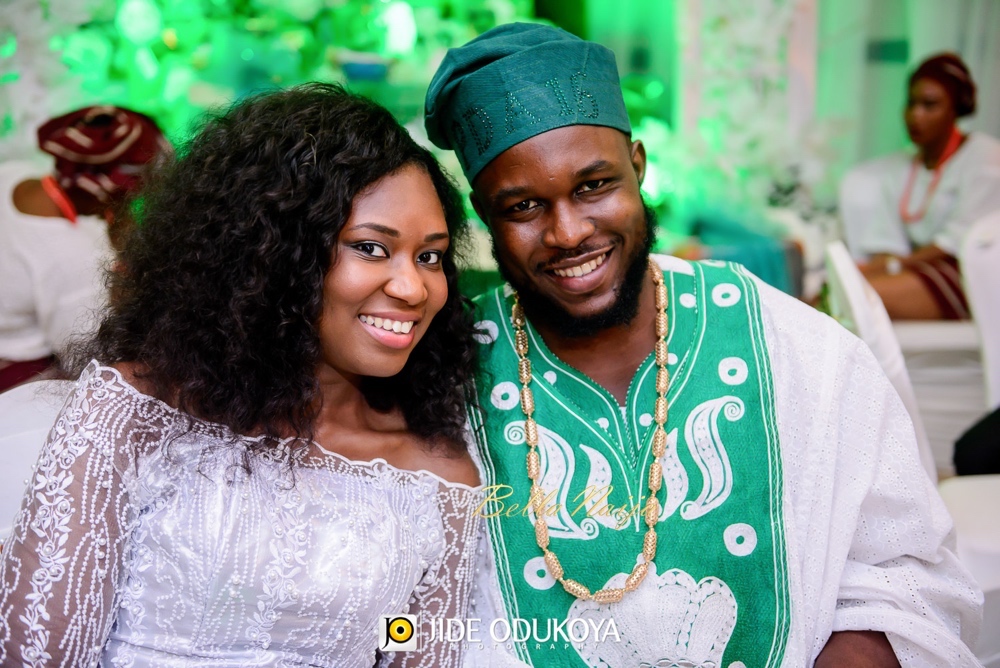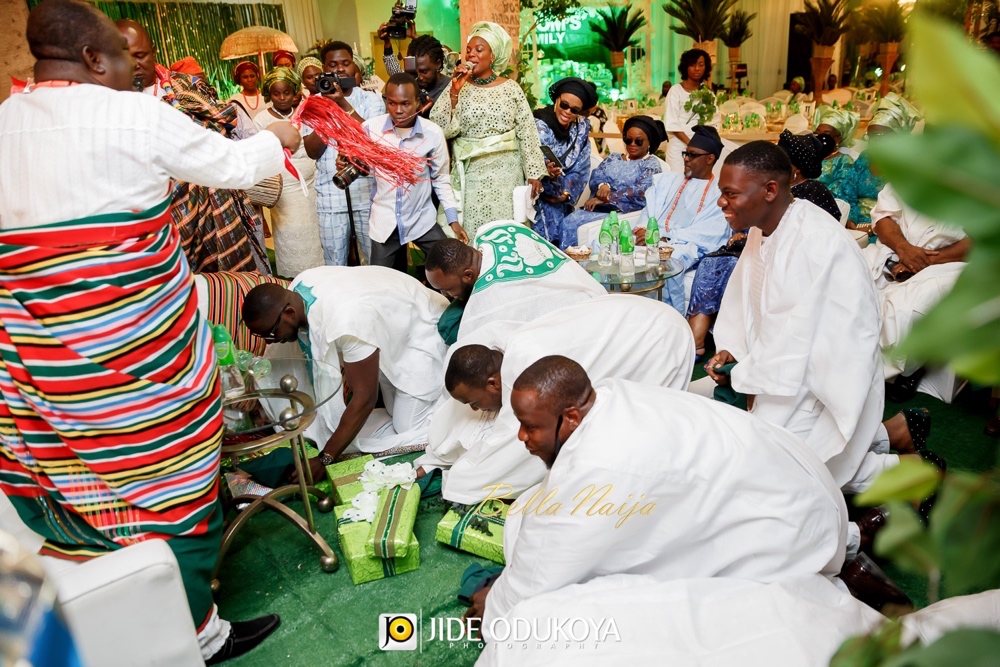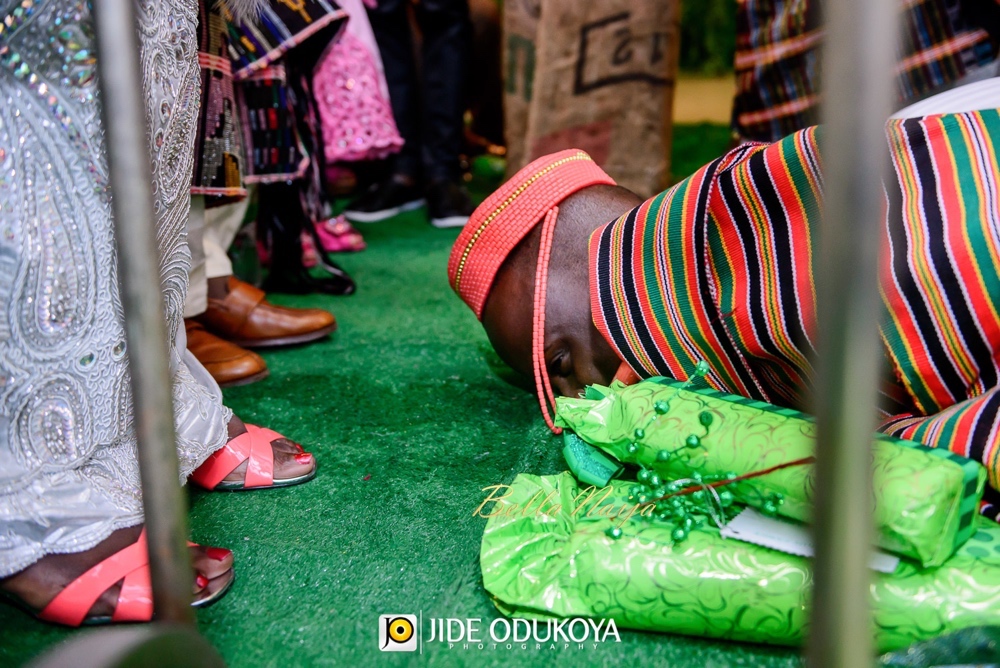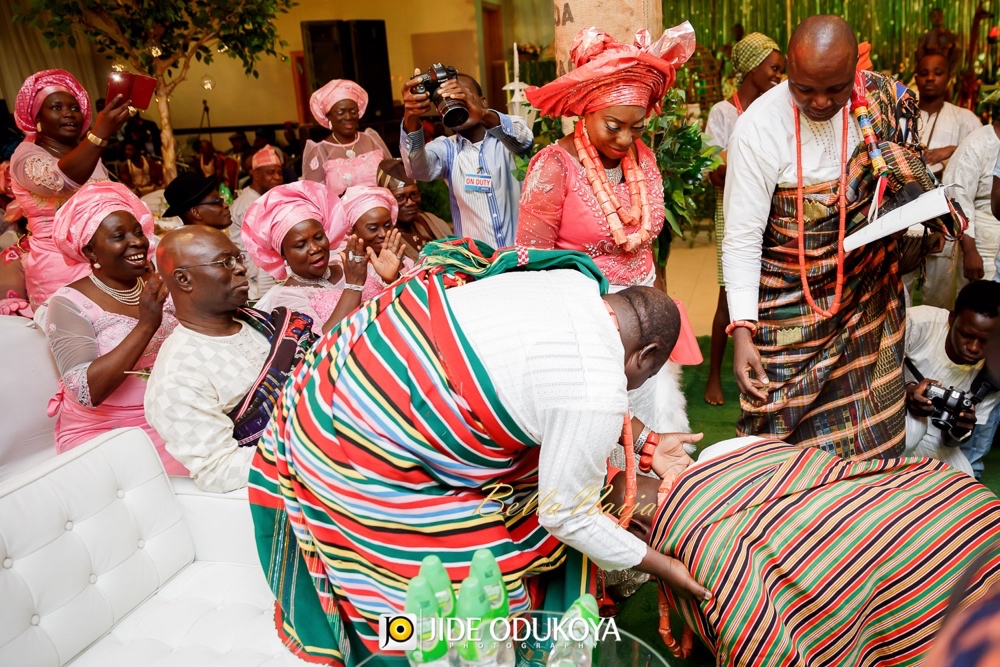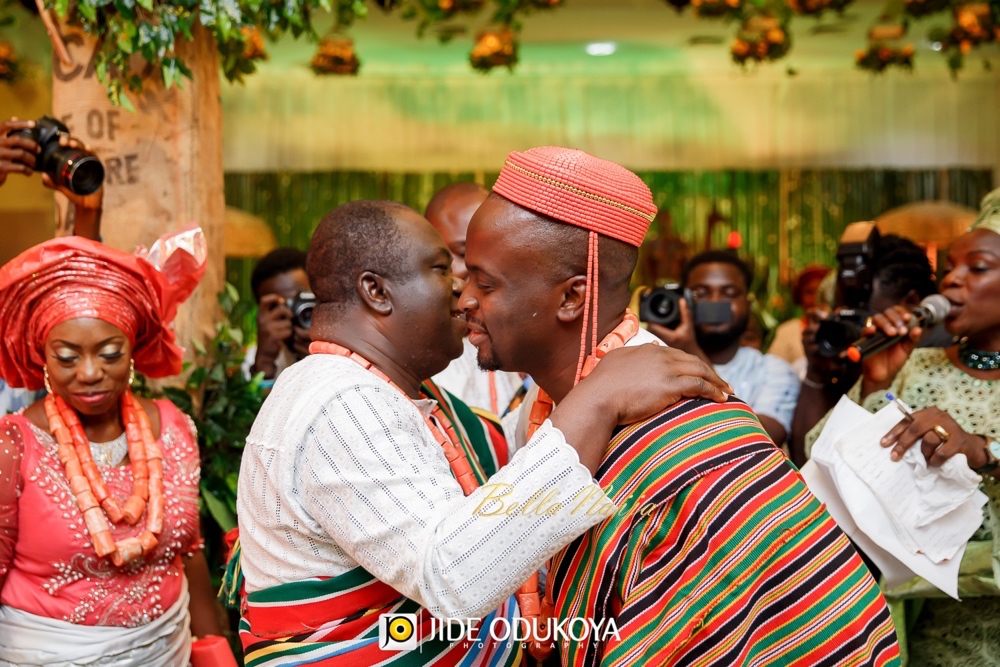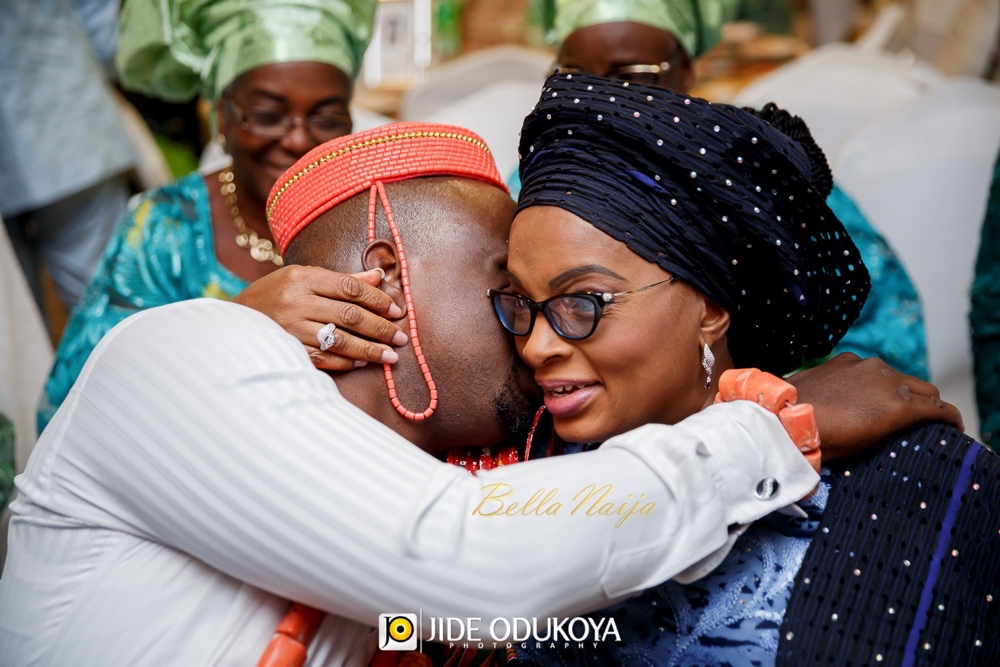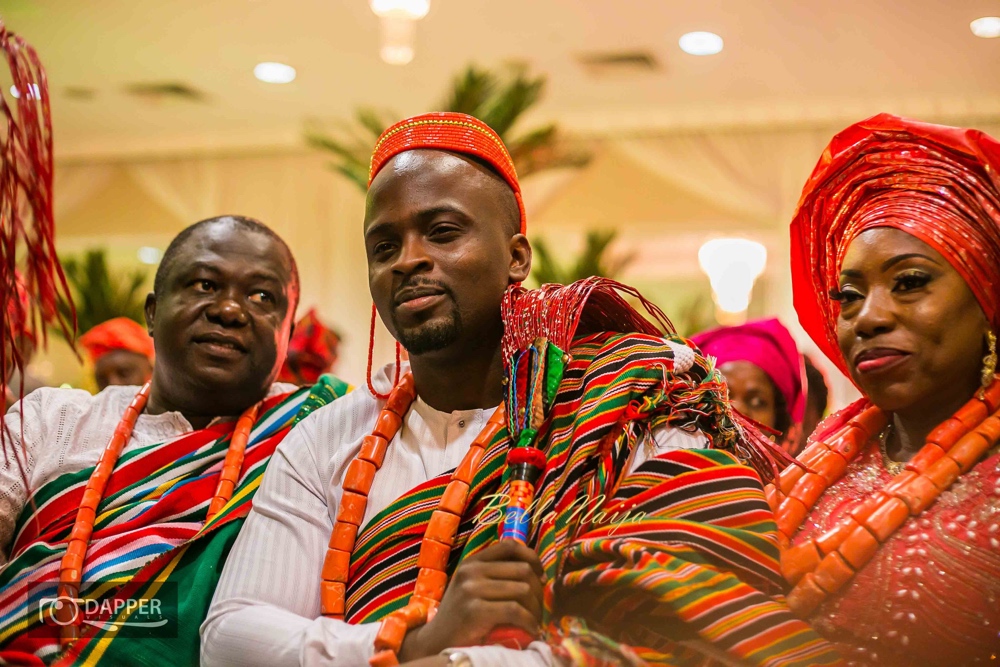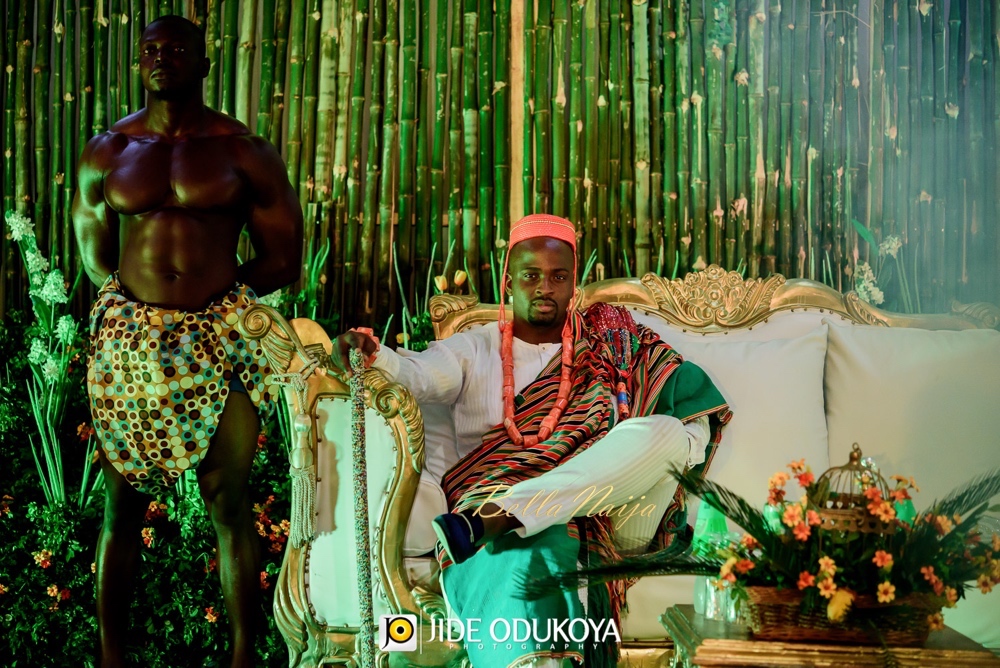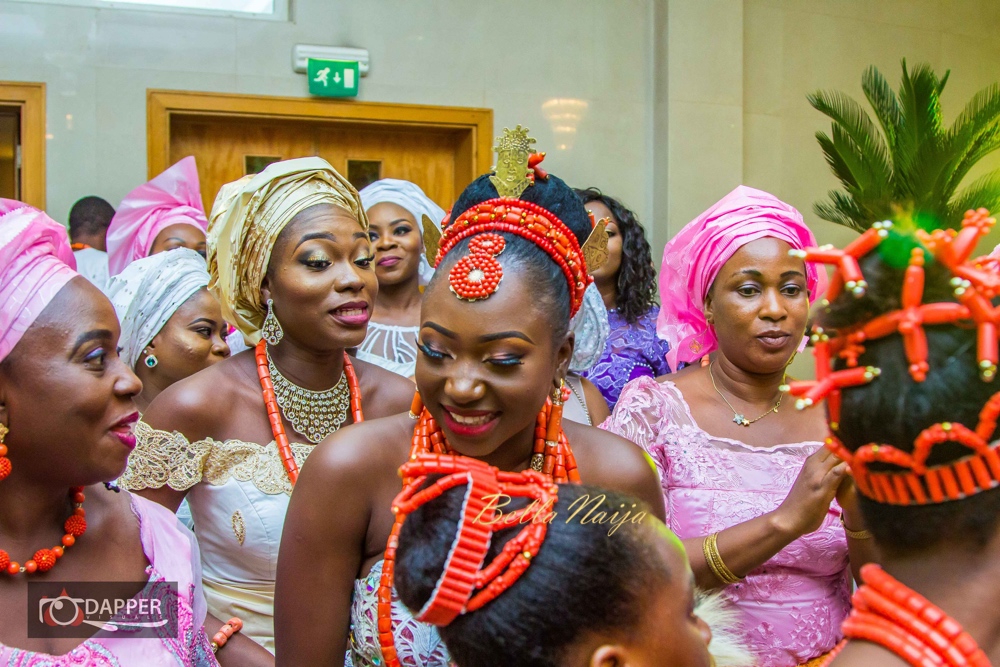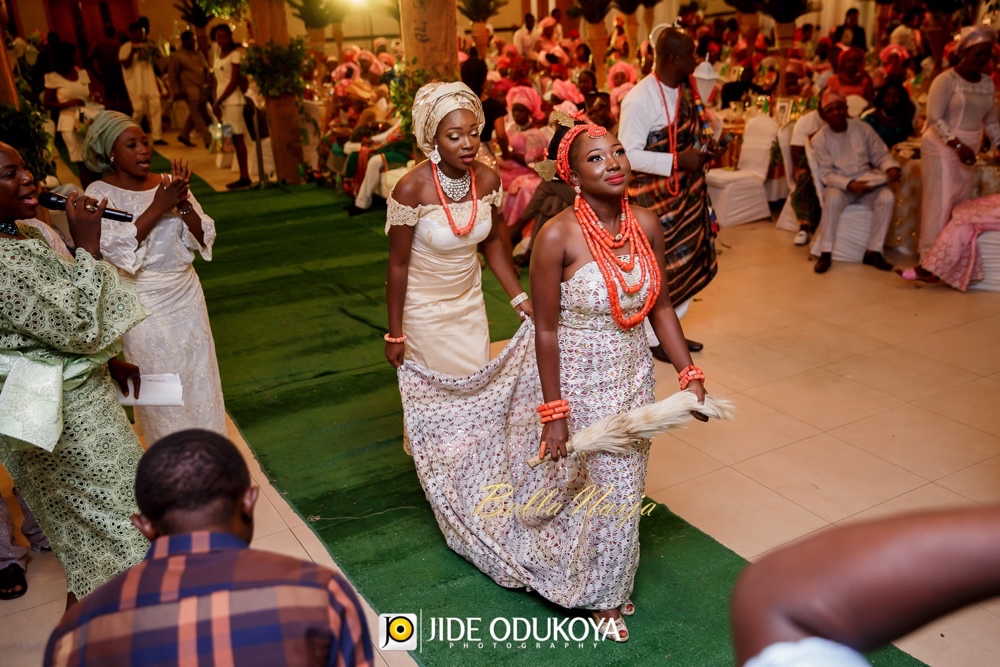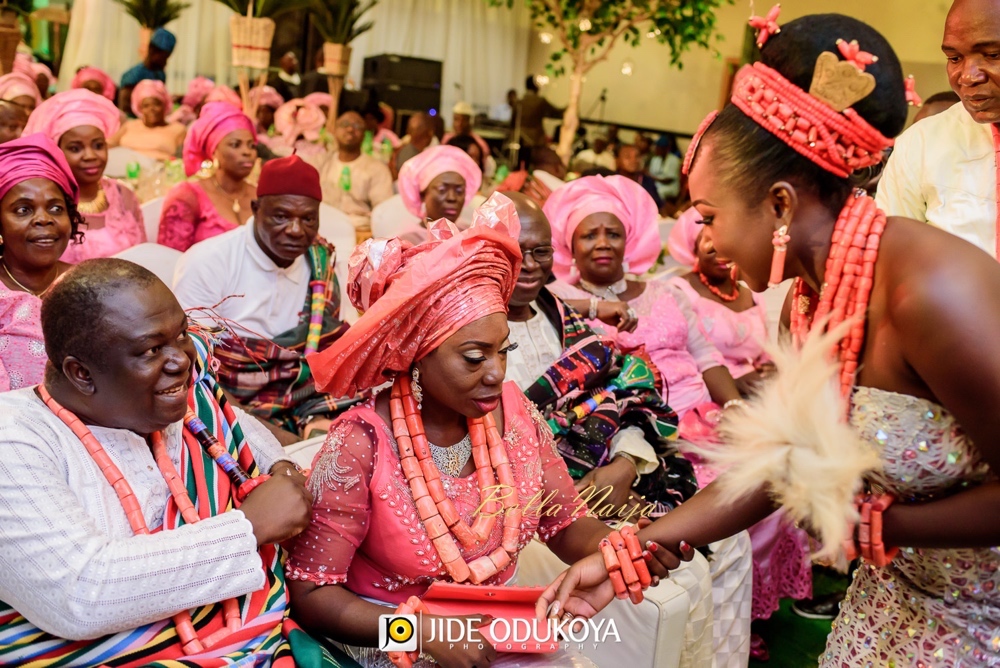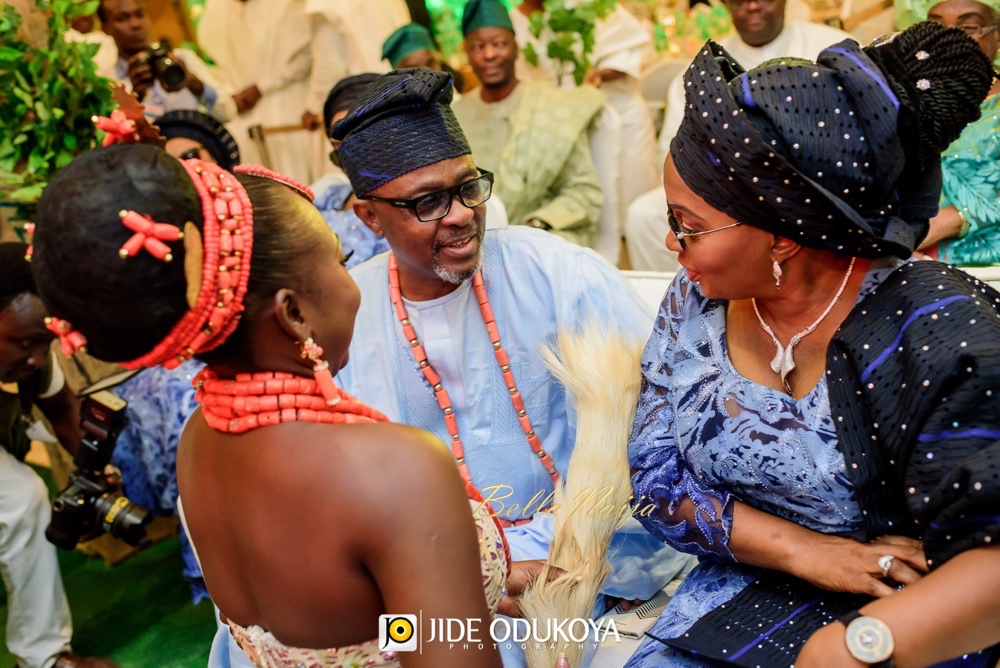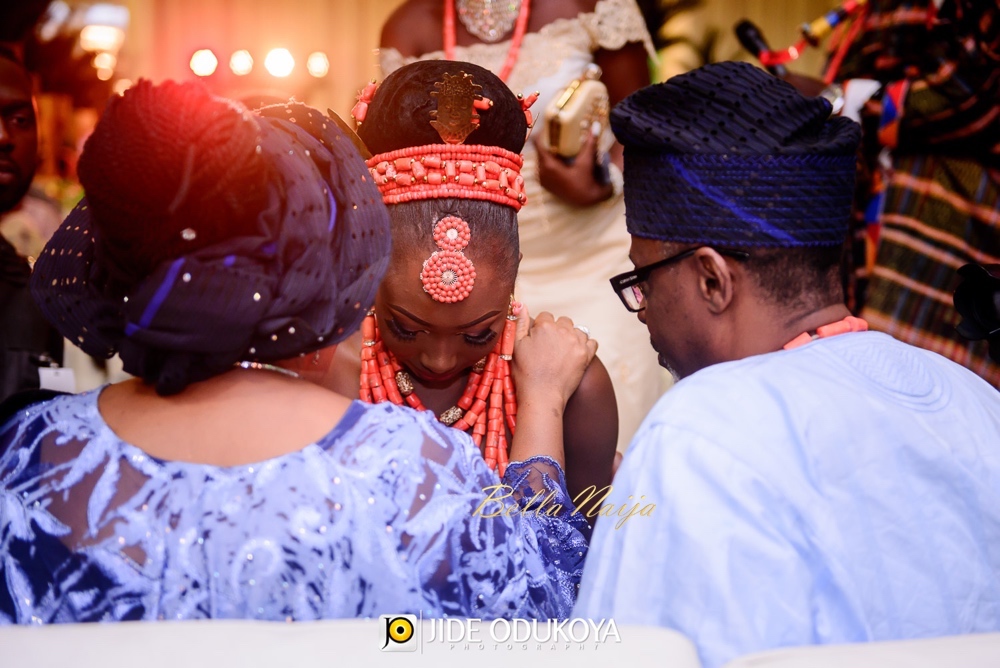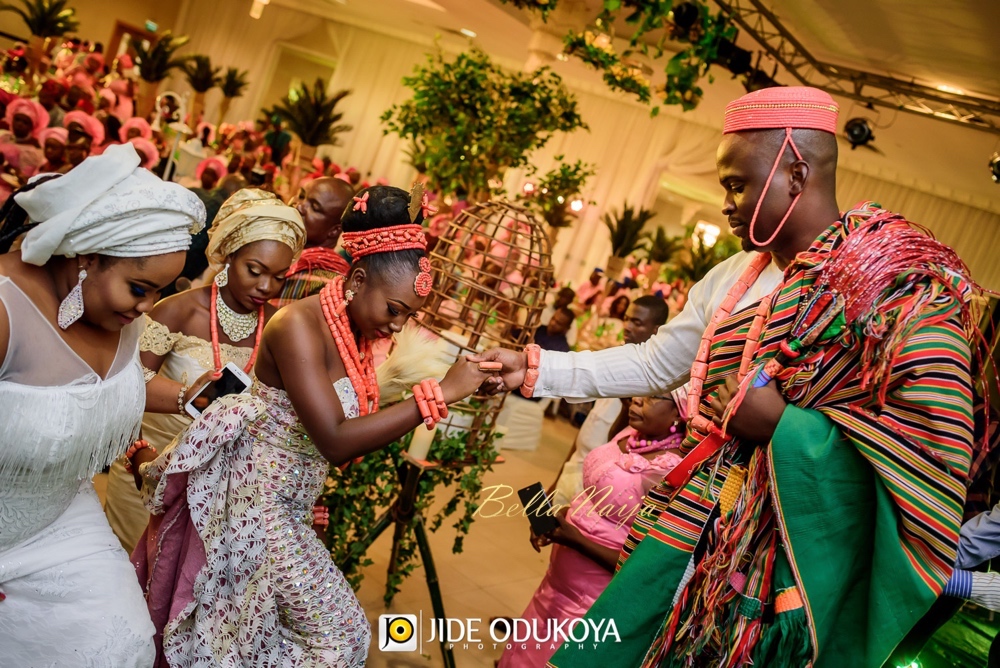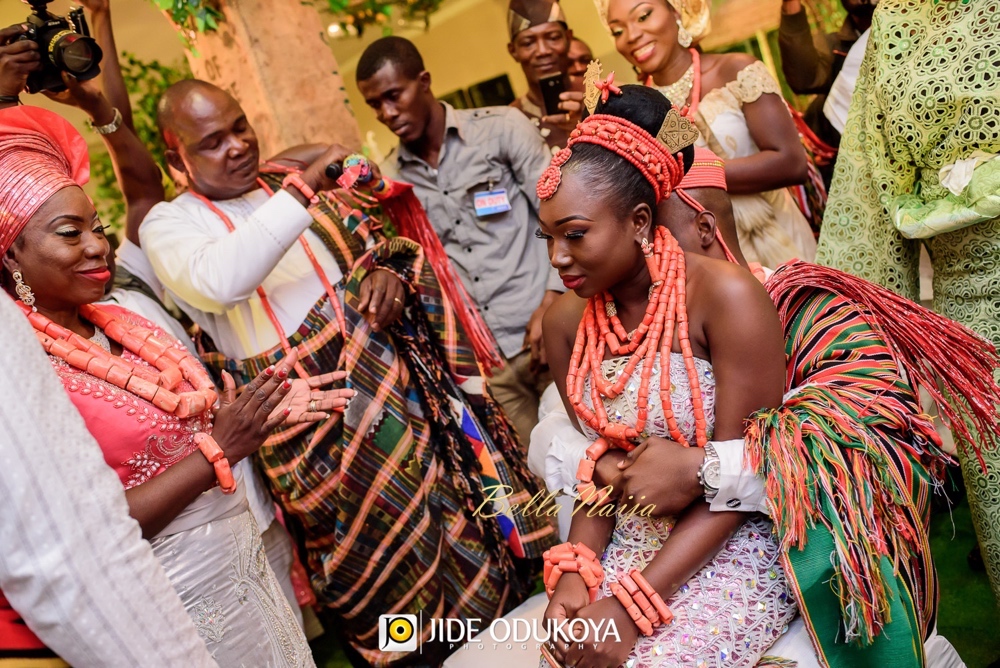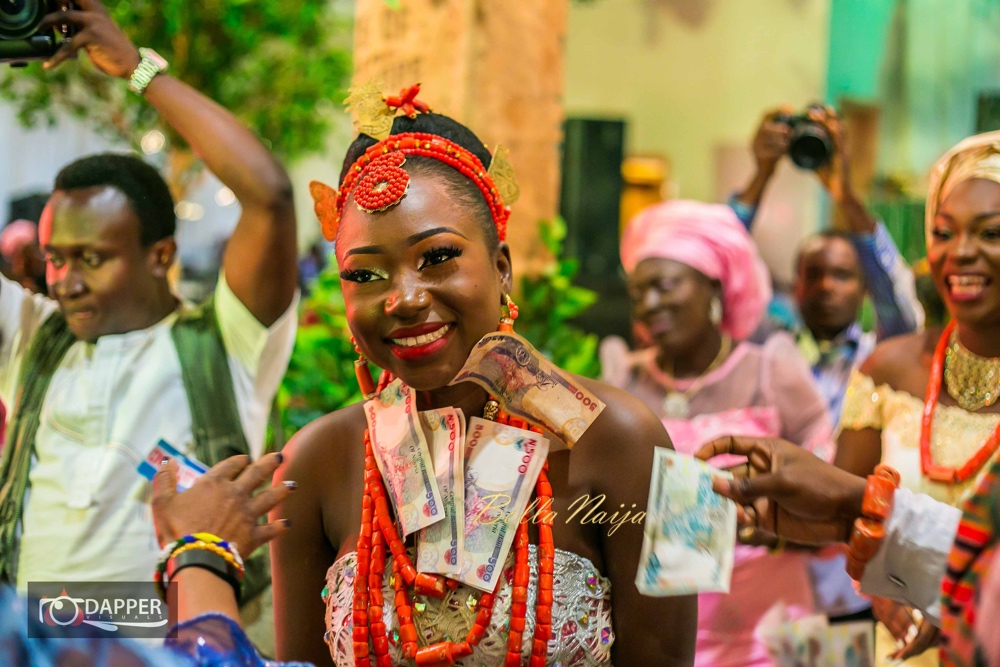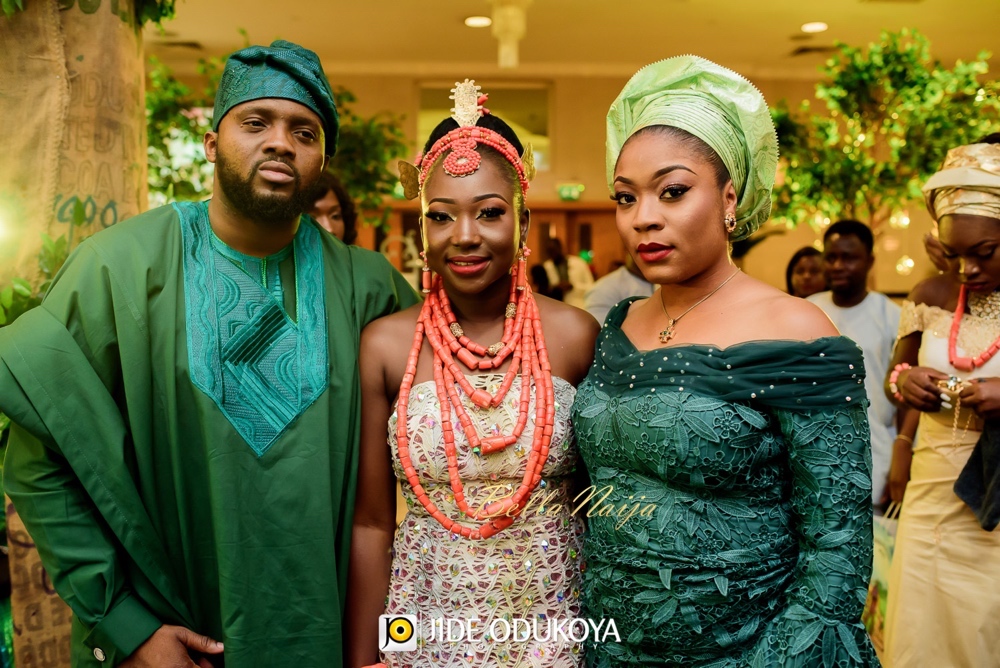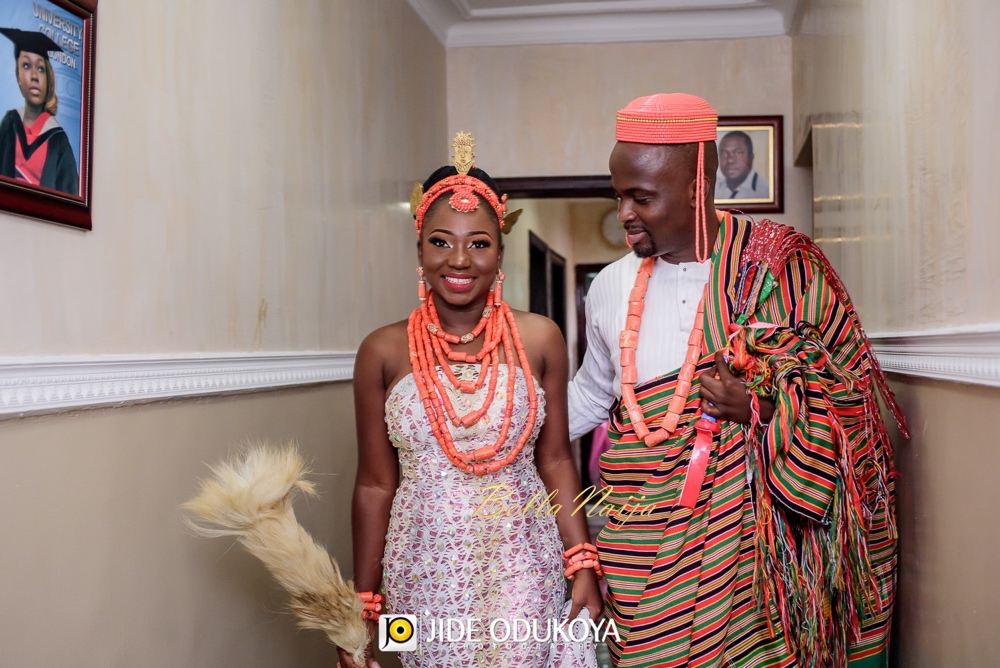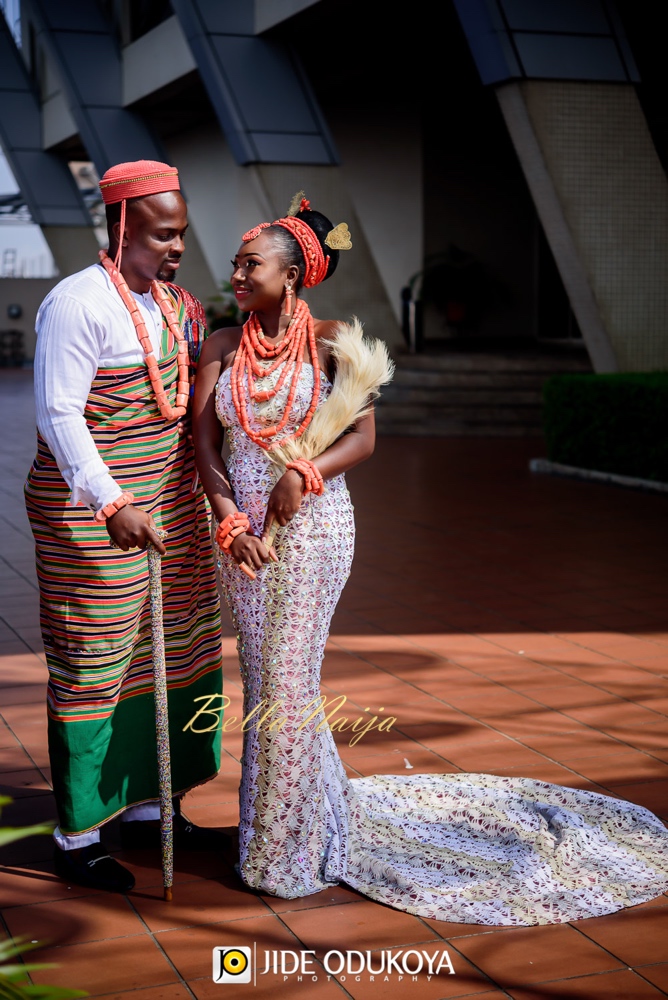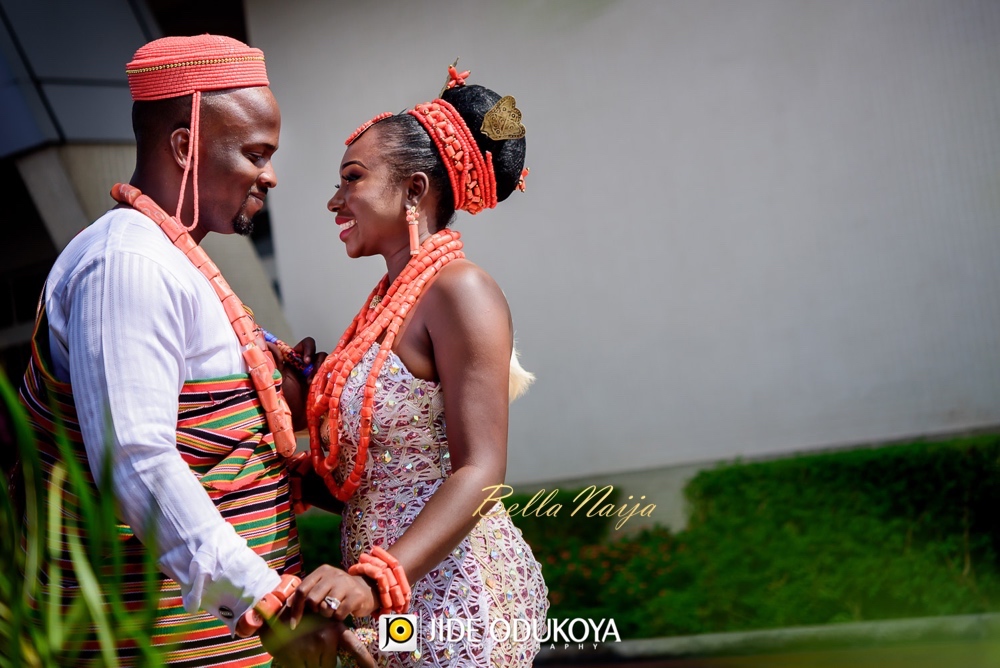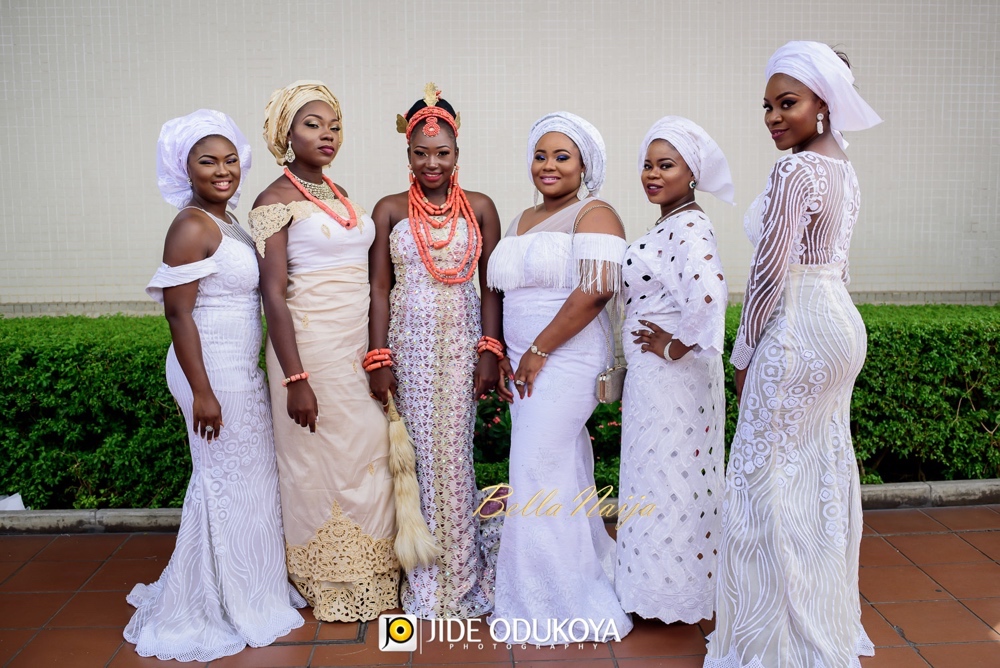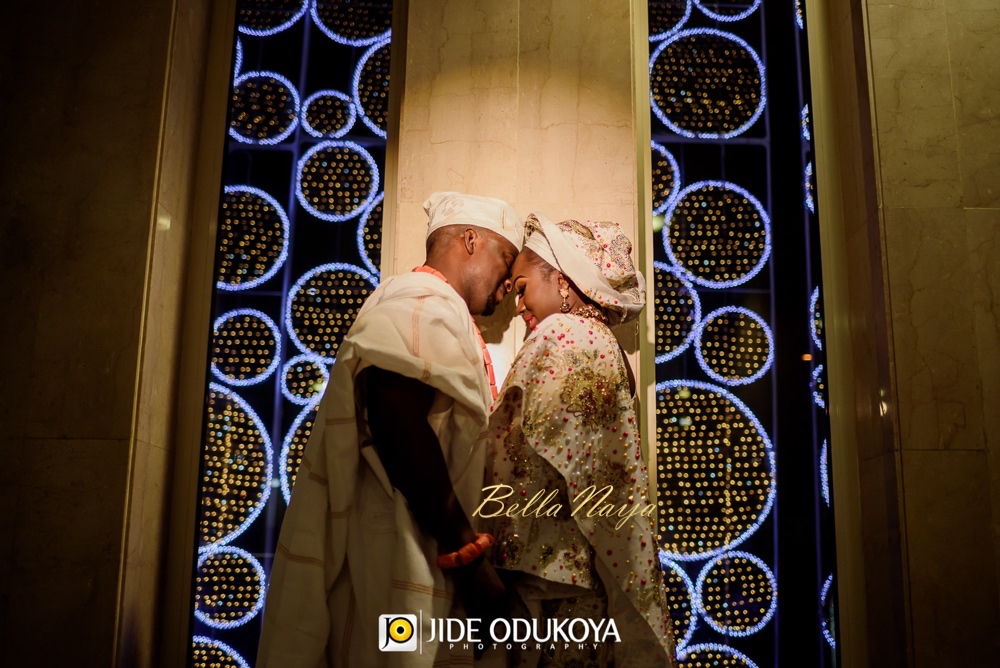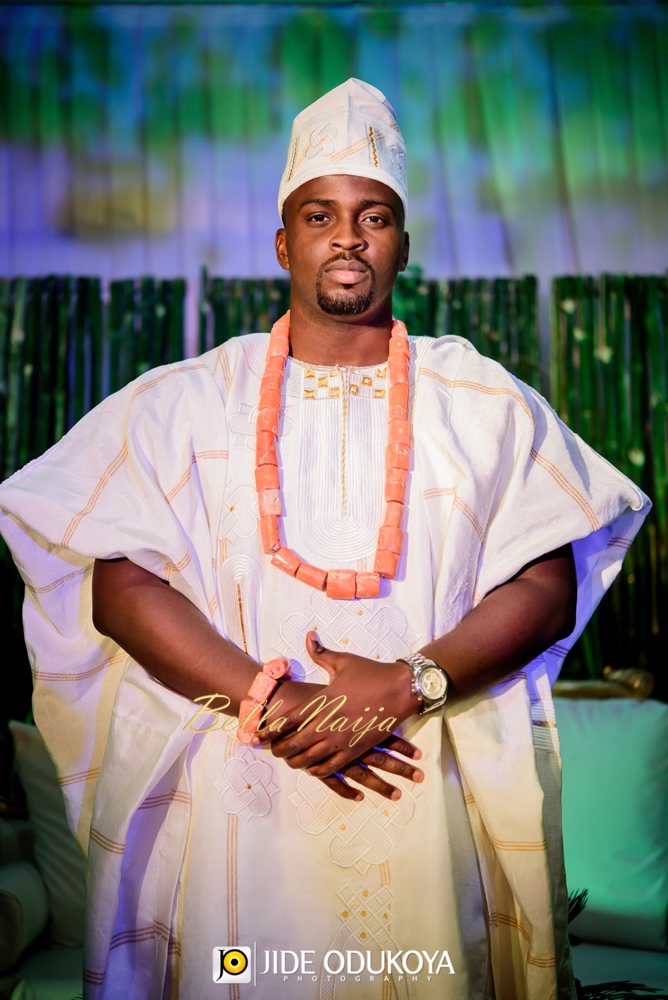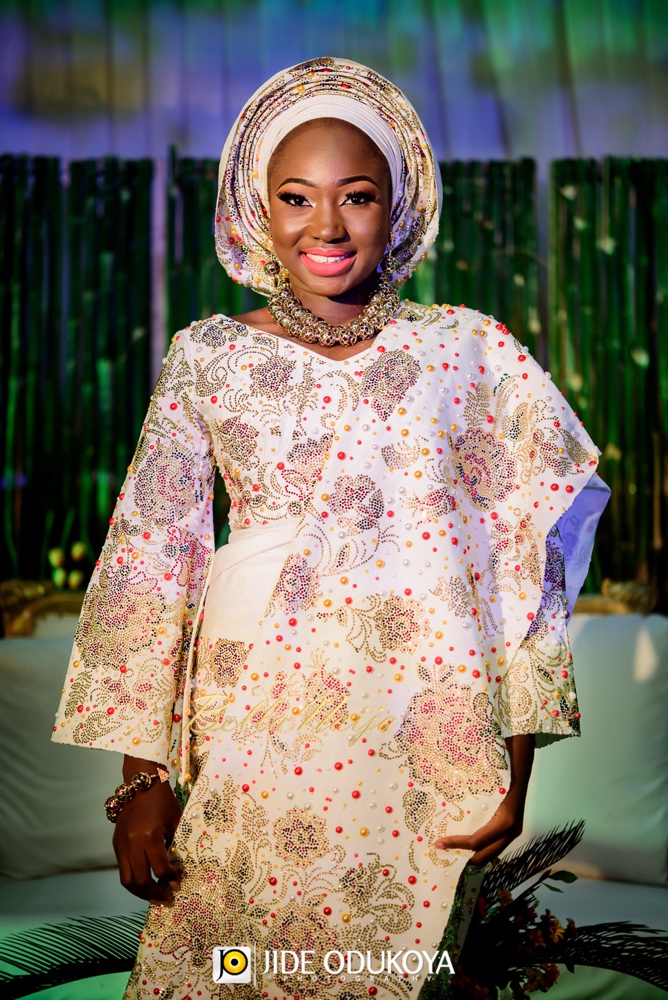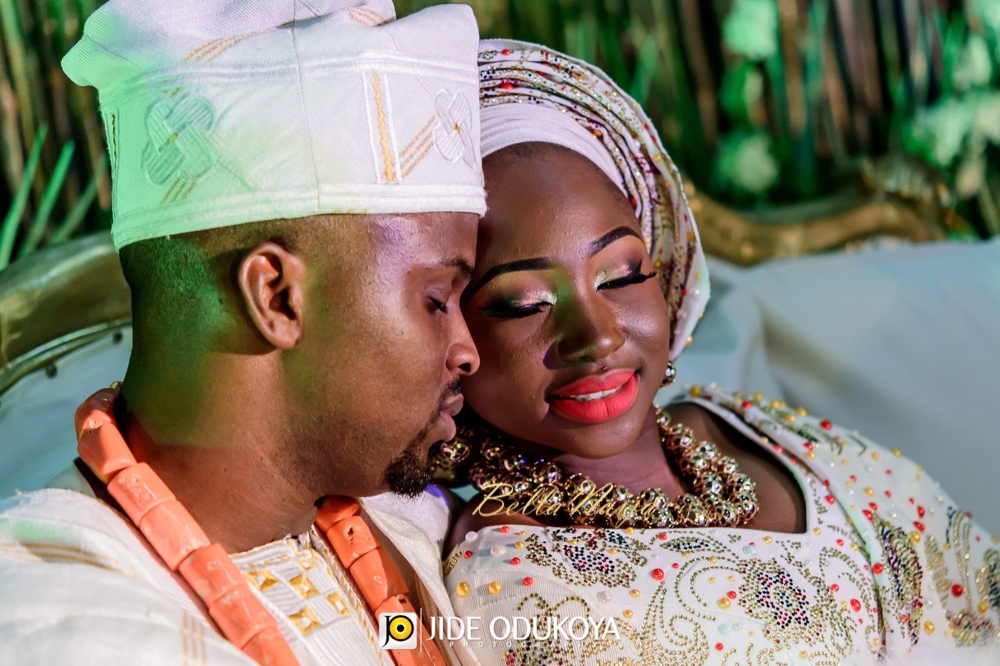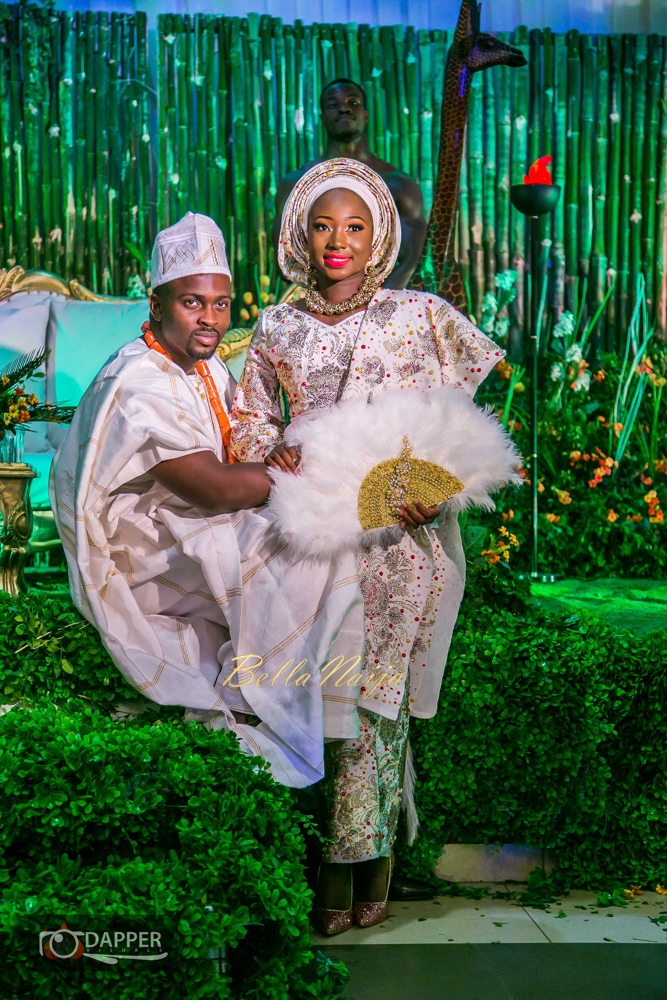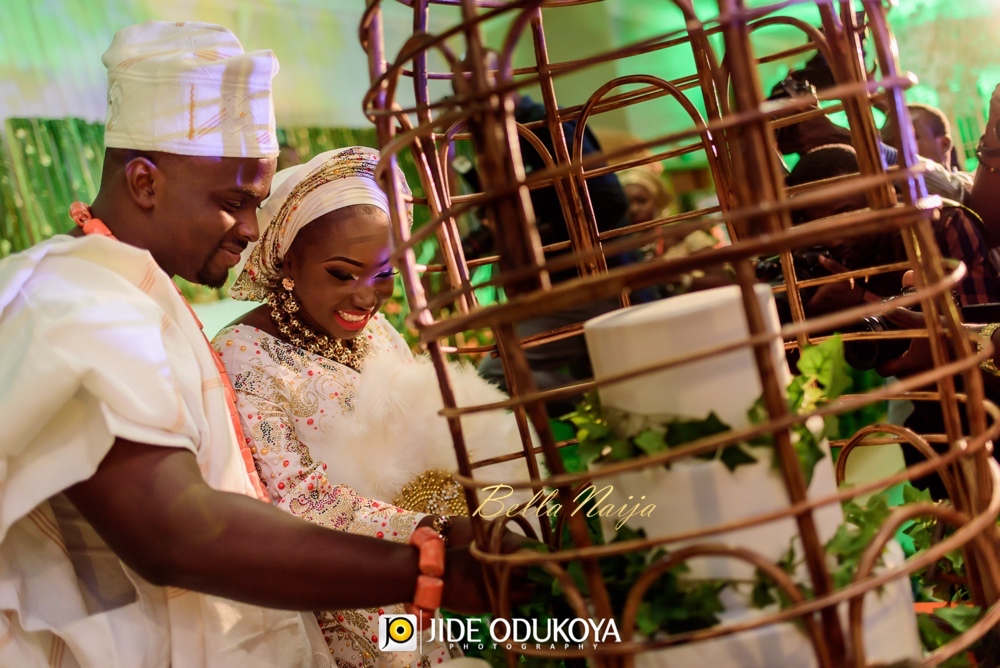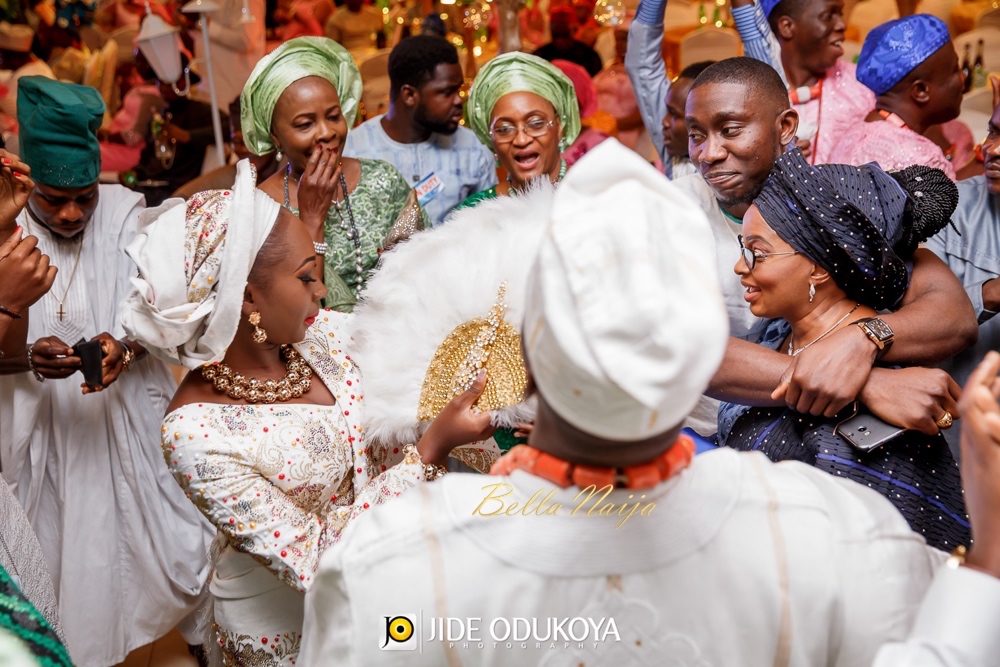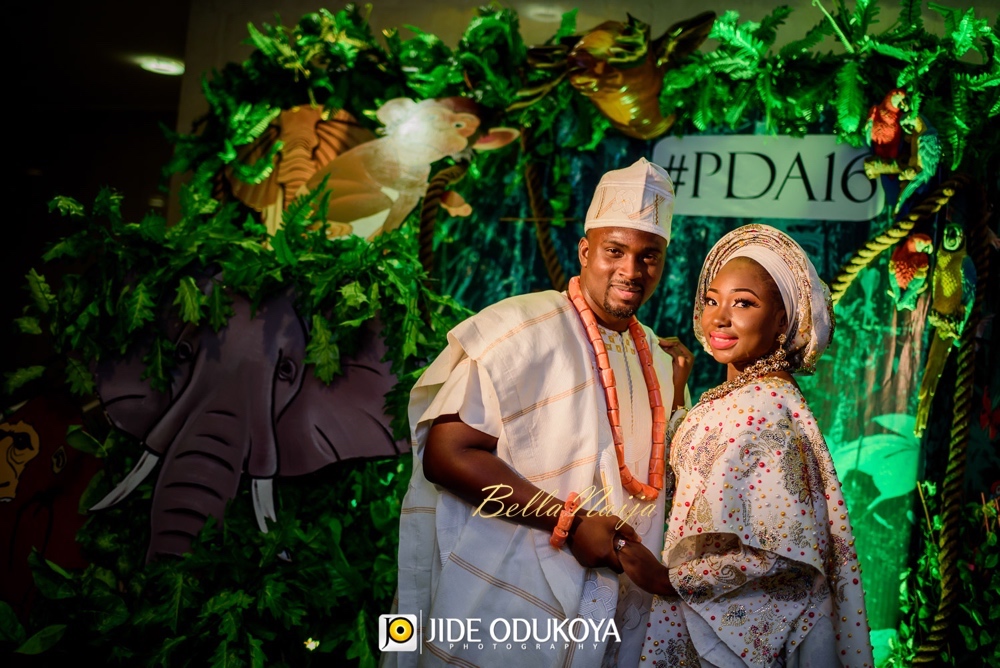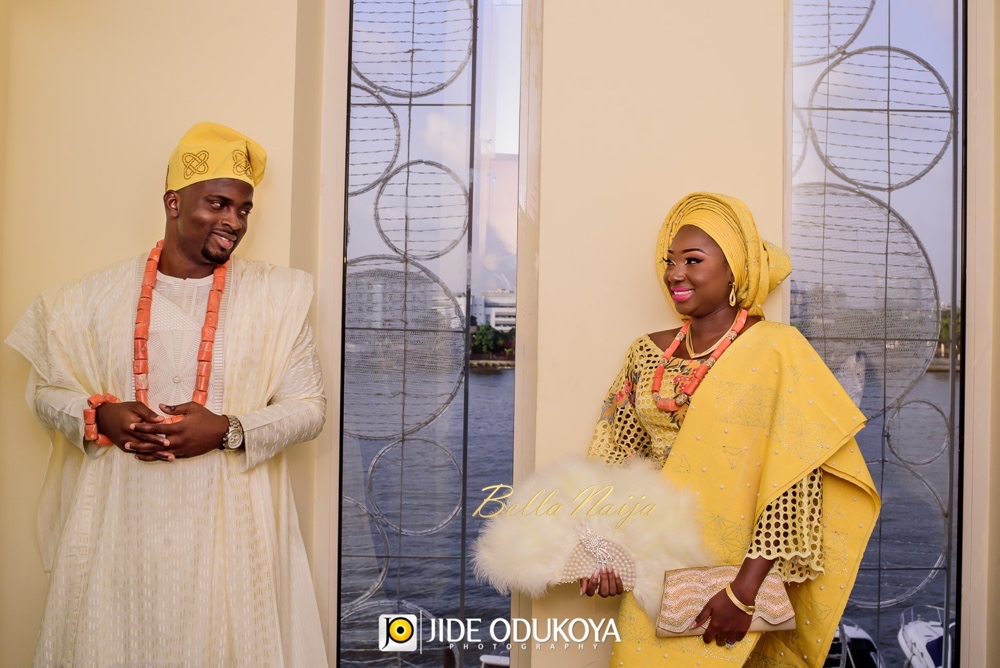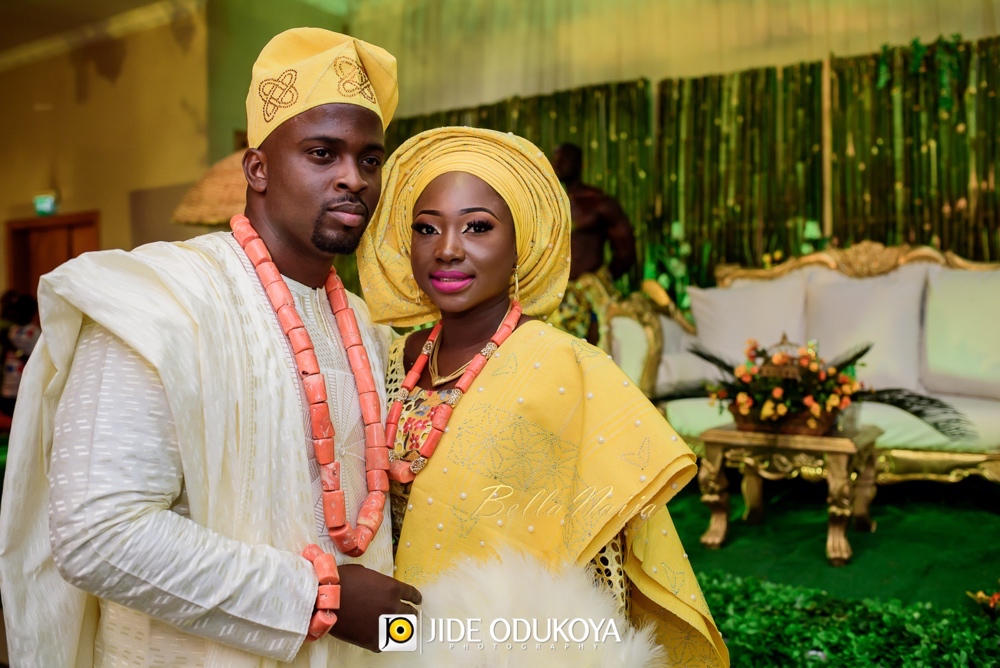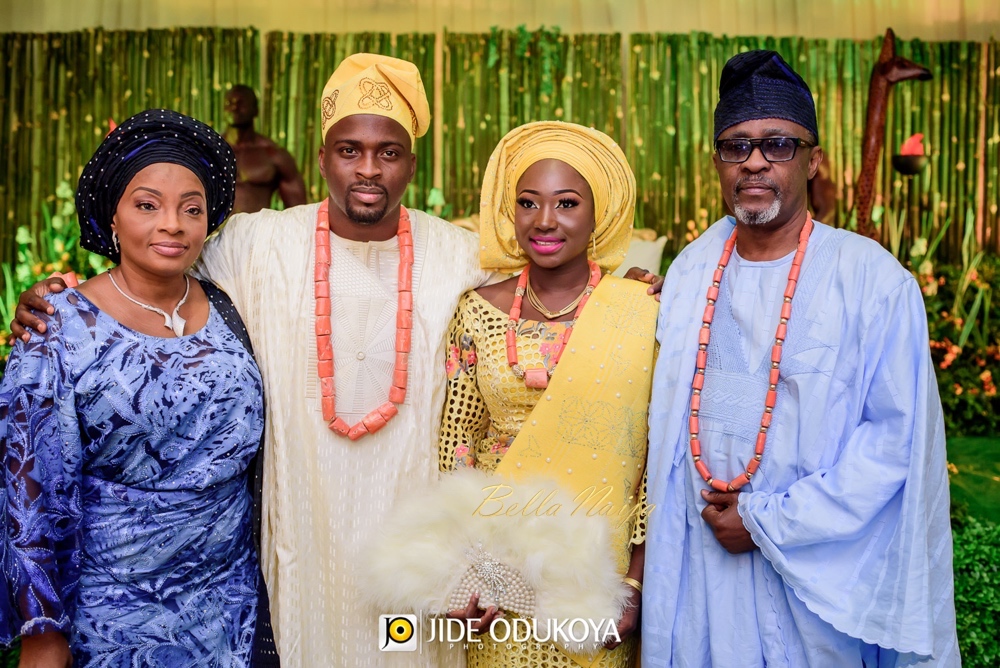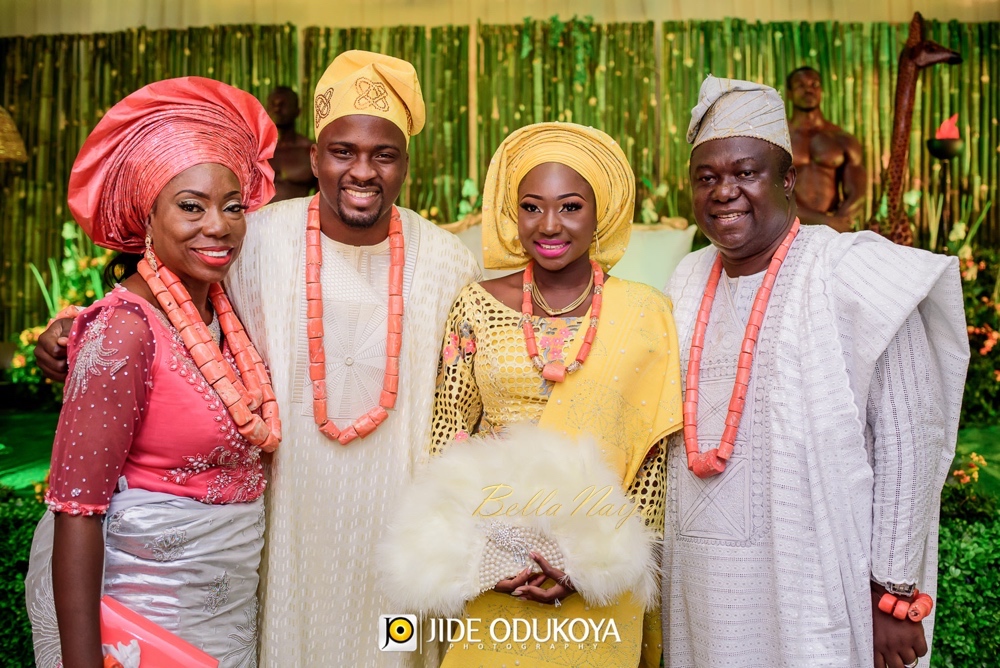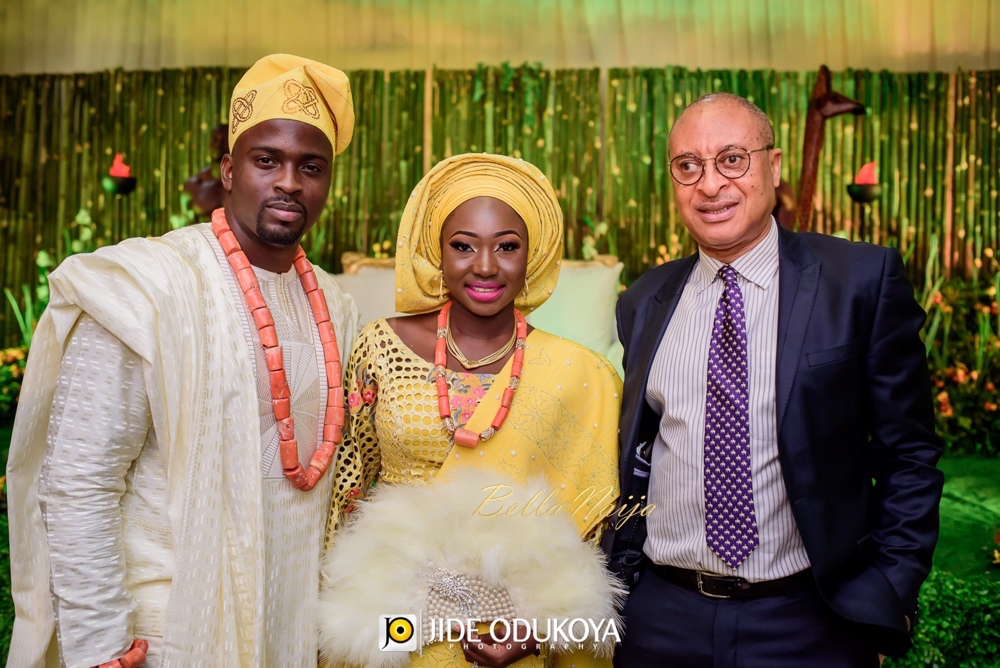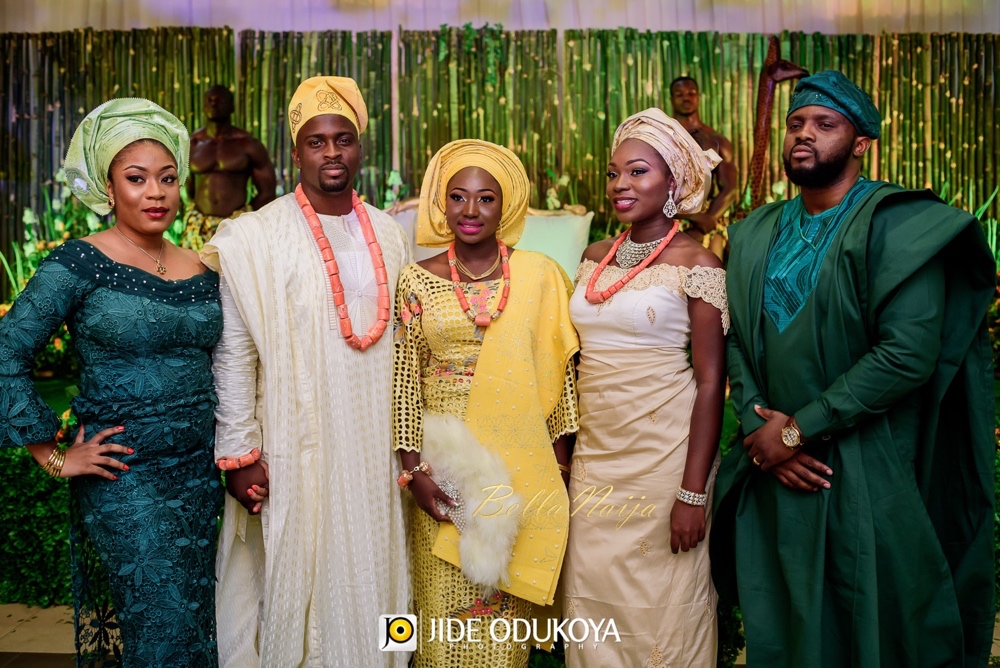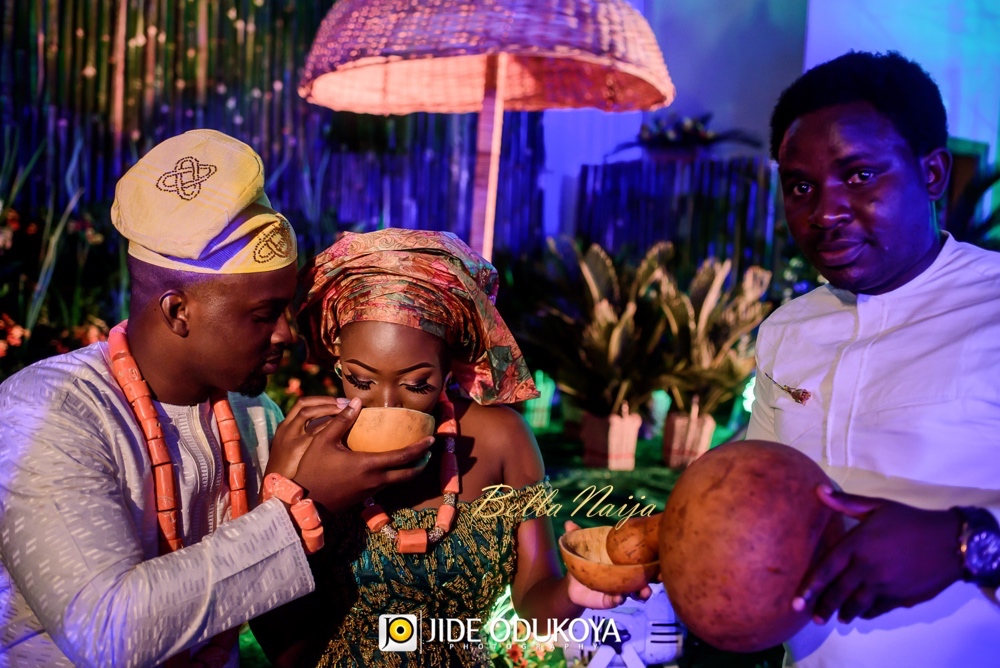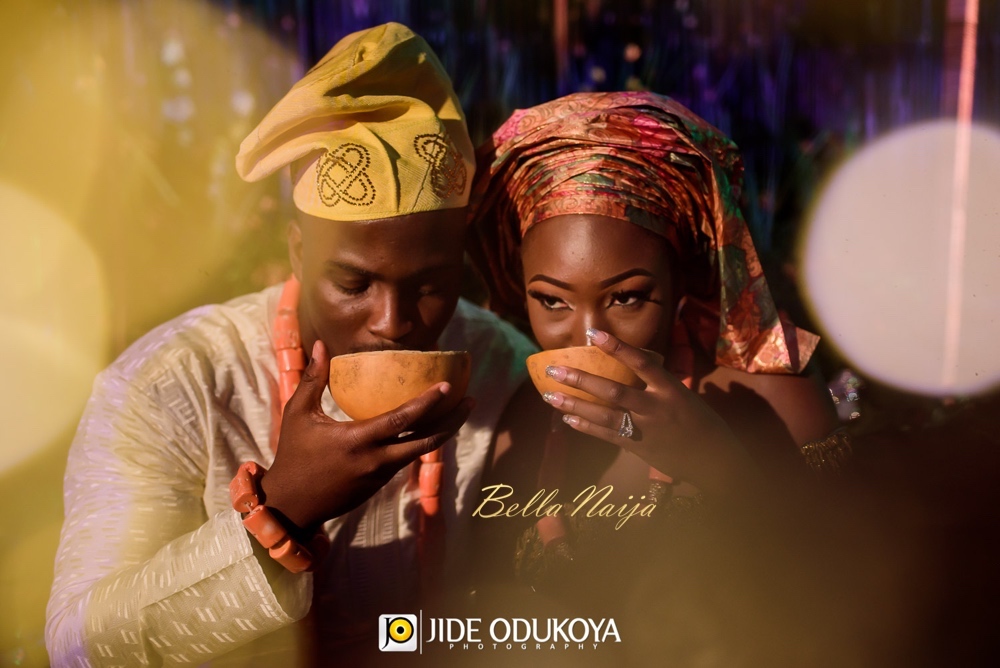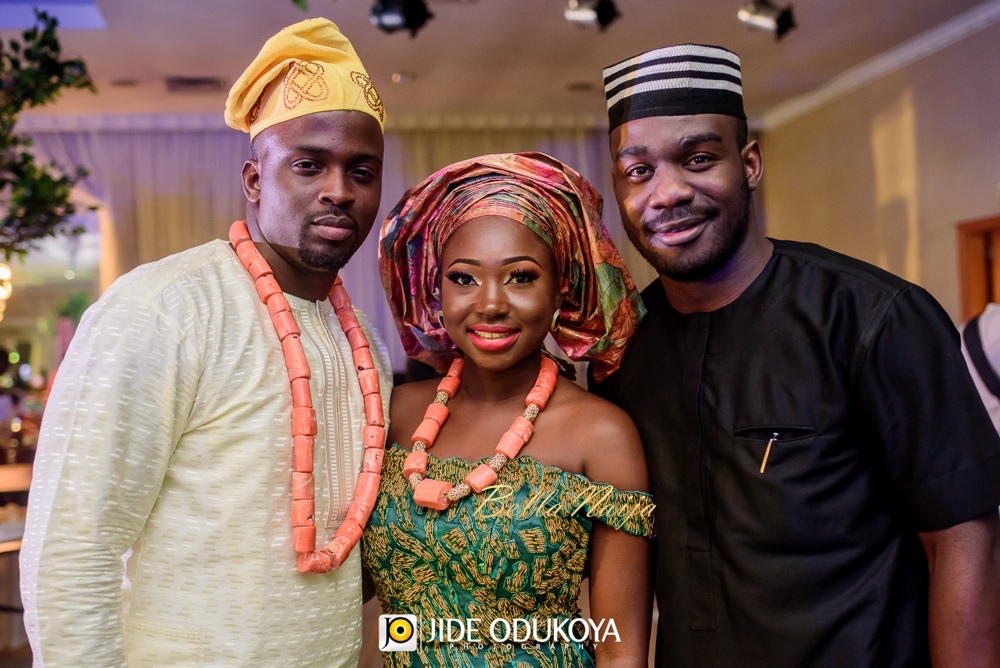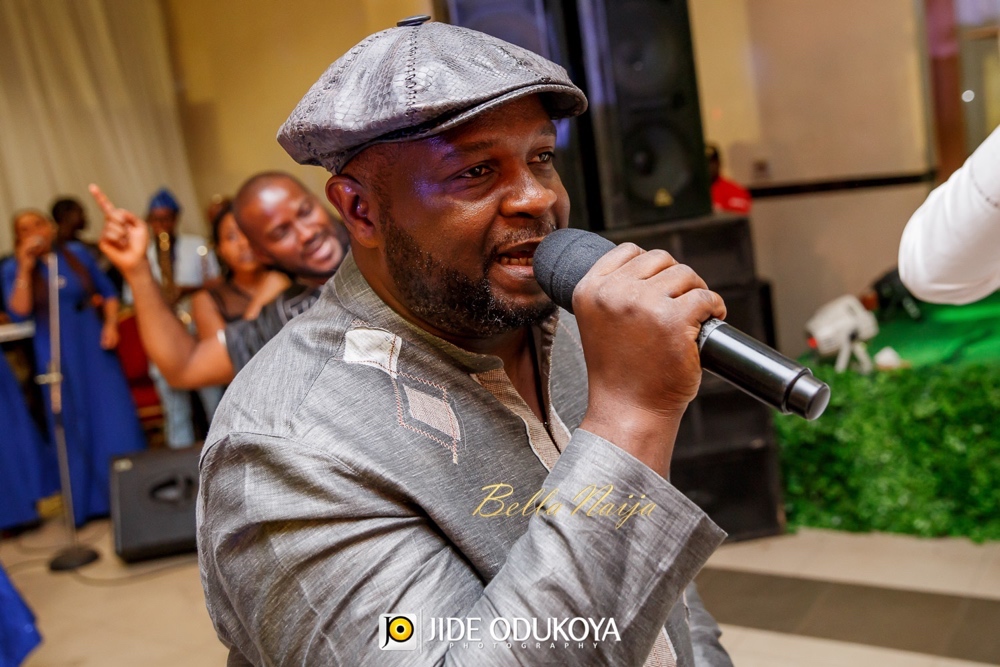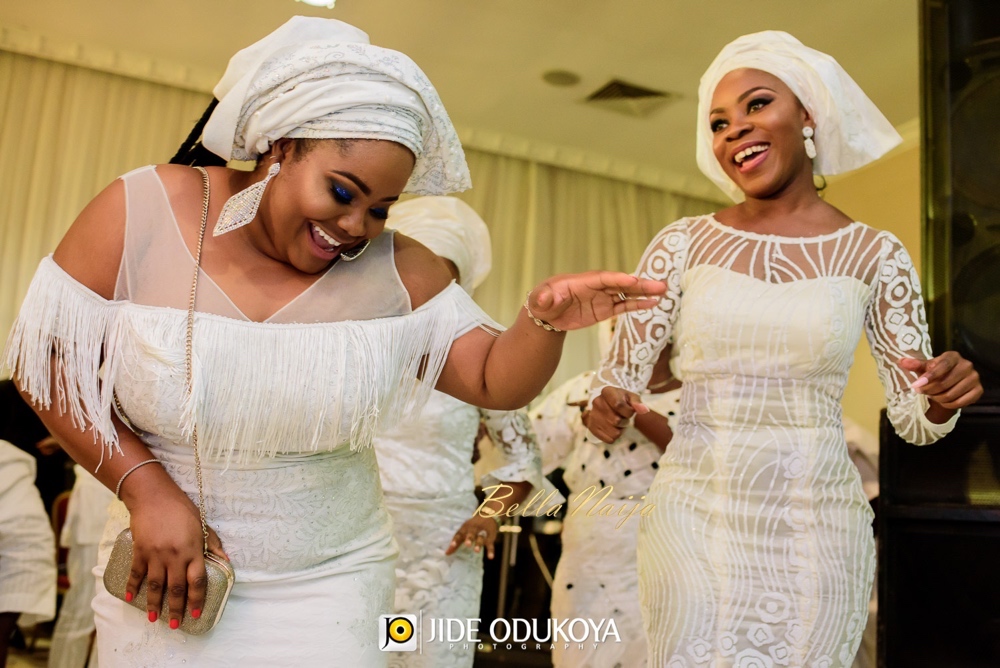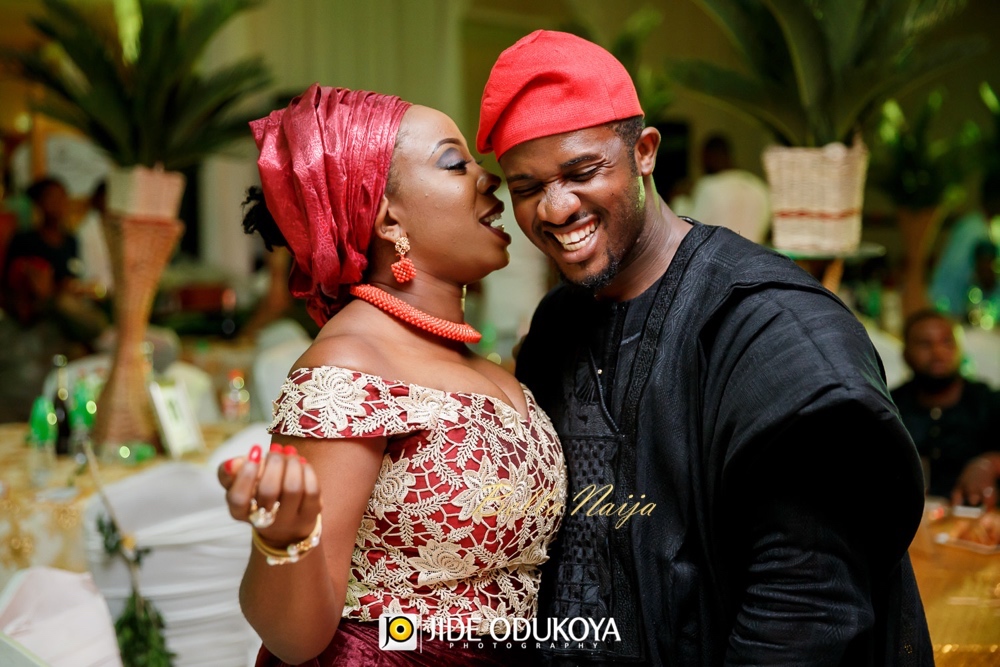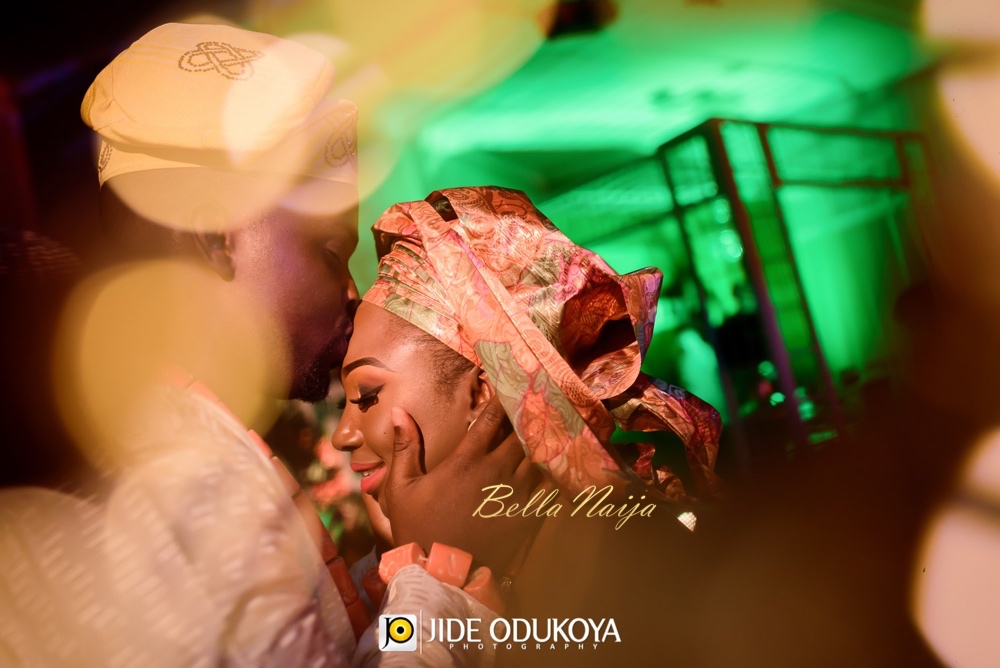 Credits
Photography: JOP Studios | @jopstudios, Dapper Visuals | @dappervisuals
Makeup: Adorned by JOY | @adornedbyjoy
Wedding Planner: TrendyBee Elite Events | @bisolatrendybee
Video: WHPH Media | @whphmedia
Dj: BIG N |@djbign
Comedy: Akpororo | @akpororo
Gordons (MC and Comedy) | @gordonsdberlusconi
Cake: Yellow Velvet Cakes | @yellowvelvetcakes
Cake Topper: R'ade Designs | @radeph
White Wedding
Bride
Dress: Jay Becks Bridal | @jbecksbridal
Reception outfits: Tubo | @tubo__, Mai Atafo | @maiatafo
Jewelry: My Velvet Box | @myvelvetboxng
Makeup: Oshewa Beauty | @oshewabeauty
Hair: Sleame | @hairbysleame
Groom
Suit: Kimono Kollection | @kimonokollection
Traditional Wedding
Bride
Outfits: Tubo | @tubo__, Lanre Da-silva Ajayi | @lanredasilvaajayi, Bimmms alaso-oke and beads |@bimmms24
Beads: RochemIyaileke | @rochem_iyaileke, The Beauty Lounge | @dbeautylounge2, Bimmms alaso-oke and beads | @bimmms24
Makeup: Oshewa Beauty | @oshewabeauty
Groom
Outfits: La Paul Designs | @lapauldesigns, Bimmms alaso-oke and beads | @bimmms24