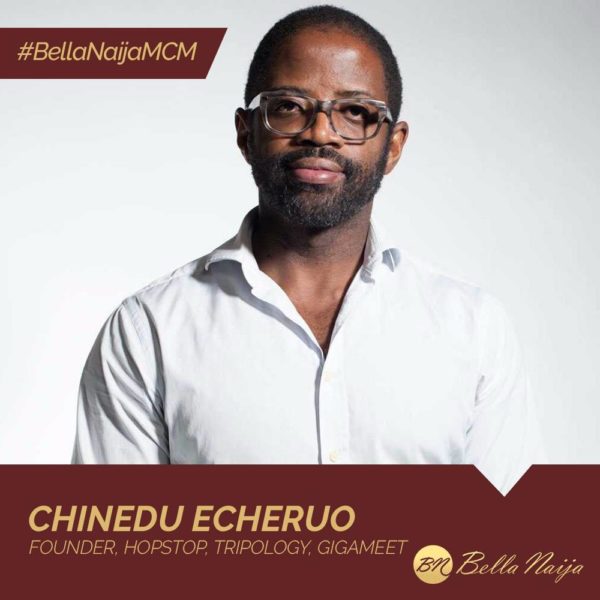 Prior to 2013, the name Chinedu Echeruo was not as popular as he is today.
Echeruo grew up in South-East Nigeria and attended Kings College Lagos, Nigeria before proceeding to Syracuse University where he obtained a B.S in Finance and Accounting (Honors). He also holds an M.B.A. from Harvard Business School.
In 2005, Echeruo set up HopStop.com which provides door-to-door directions to city residents and tourists via public transportation systems. The Company's services are delivered through its website, SMS and voice interface and a downloadable mobile application; allowing users to access the HopStop service anywhere and anytime.
HopStop was purchased by Apple, Inc. in July 2013 for a whopping $1bn.
Circa 2007, Echeruo founded Tripology.com, a lead generation company for the global travel industry. Tripology.com connects consumers to specialized travel professionals and provides travel professionals with high-quality leads. The company was acquired by Rand McNally in 2010 and is now owned by USA Today.
Echeruo is a CEO and Founder of Gigameet.com a global cause-driven platform that promotes global human connections by making it easy to request and schedule 1-hour in-person or video conference meetings with people for business, social or entertainment purposes for a fee. A portion of the fee goes to support a chosen charity.
He is also a Partner – Private Equity at Constant Capital Partners.
Before his entrepreneurial career, Echeruo was with AM Investment Partners, a $500 million volatility-driven convertible bond arbitrage hedge fund. Prior to completing his M.B.A. in 2000, he spent several years (1995 – 1998) in the Mergers and Acquisitions and Leveraged Finance groups of J.P Morgan Chase where he was involved in a broad range of M&A, financing and private equity transactions.
He was also named Black Enterprise Magazine's Small Business Innovator of the Year and listed in the magazine's Top 40 under 40.
Echeruo is our Man Crush Monday this week because of his creativity in recognising and proffering solutions to everyday human needs.