'Send Down The Rain': We'll be filing a N100m lawsuit against Timi Dakolo for copyright infringement – Majek Fashek's manager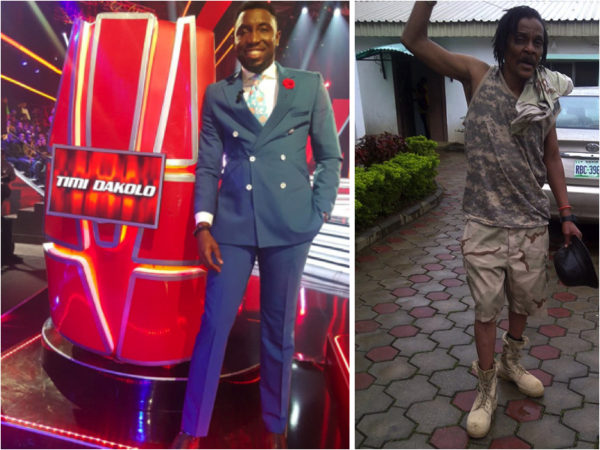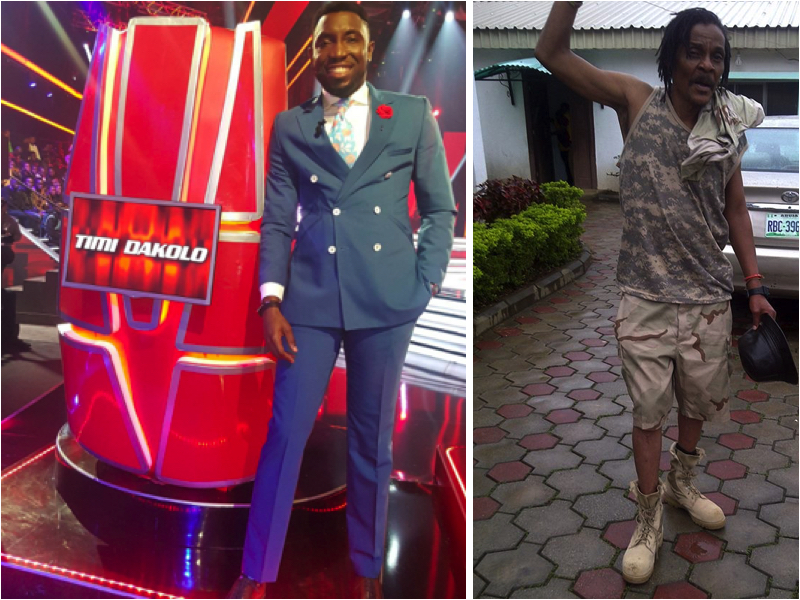 Uzoma Day Omenka, the manager of veteran reggae musician Majek Fashek (real name Majekodunmi Fasheke), has said that they will be suing singer, Timi Dakolo for copyright infringement to the tune of N100m.
In a telephone conversation with Vanguard, Omenka said they will be suing Timi Dakolo for using Majek's all time hit, 'Send down the rain' without authorization. He said before the end of March, after their return from a trip to the United Kingdom, they would file the suit unless Dakolo can provide proof of authorization from any representative of Majek Fashek.
"We are not taking this case lightly. We are just awaiting the arrival of our solicitors from the U.S., and the UK then we will hit the courts. For crying out loud, this guy is making money from itunes and he did what he did because he thinks in Nigeria, anything goes. If he can prove as he claimed that he paid for the use of the song and he can show concrete proof of it then he will go free, but if not, we will definitely meet in court," he said.
Recall that Majek Fashek had described Timi as "unoriginal" and "a very bad artiste" last year for alleged copyright infringement of the same song.
Timi had replied, saying he rightfully paid Majek's manager for the rights to remake the song, and he even has the receipts to prove it.
"Timi remixed the song without the knowledge of Majek Fashek, during that period that I was in the US. When I came back I heard the song on iTunes where people were downloading it and they were making money, I was surprised. As a sign of respect he would have come to meet the legend because the song is not an ordinary song. When we asked Timi what happened, he said he spoke with the manager. I was now asking, who is the manager? Am I not the manager and  didn't he speak with me? People started saying all kinds of things thinking I knew something about it," Omenka told Vanguard last year.