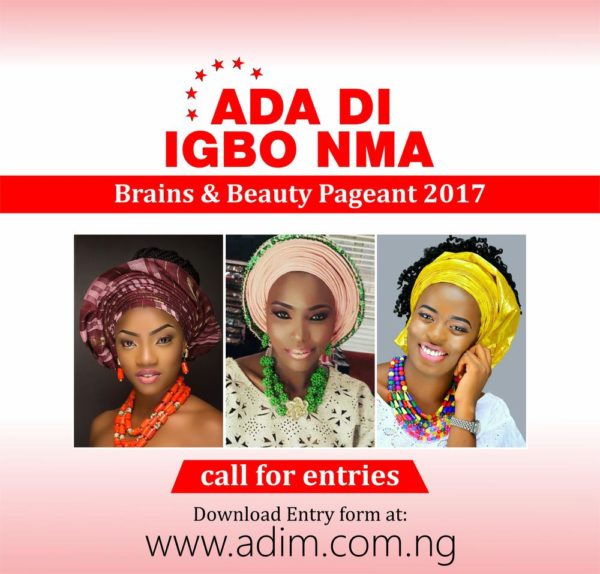 Audition forms for the inaugural edition of the Ada Igbo Nma Brains and Beauty Pageant schedule to hold in July is now on. The pageant organized by Event Plus Entertainment Ltd is aimed primarily at projecting the Igbo cultural values through the Ada's of Igboland.
Contestants are expected to show good understanding of the rich Igbo cultural heritage, values and norms. While this is not a pageant of physique and shape, it is an avenue to show our igbo values through our daughters.
Entry forms are FREE and can be downloaded here www.adim.com.ng. 
__________________________________________________________________________
Sponsored Content