Chimamanda Ngozi Adichie Author and feminist powerhouse is the cover star for Stylist Magazine's latest issue.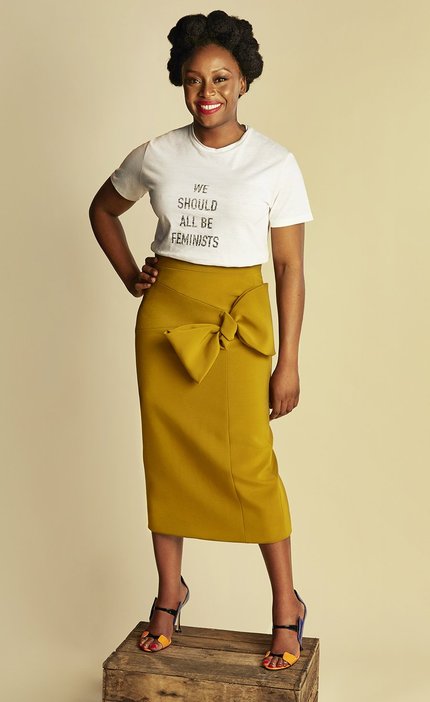 The author talks activism, high fashion and politics of motherhood in this new issue. The woman behind the quote on Dior's fast selling T-shirt "We should all be feminist" is as down to earth and gracious as ever as she answers questions thrown to her by Stylist Magazine's acting editor Susan Riley.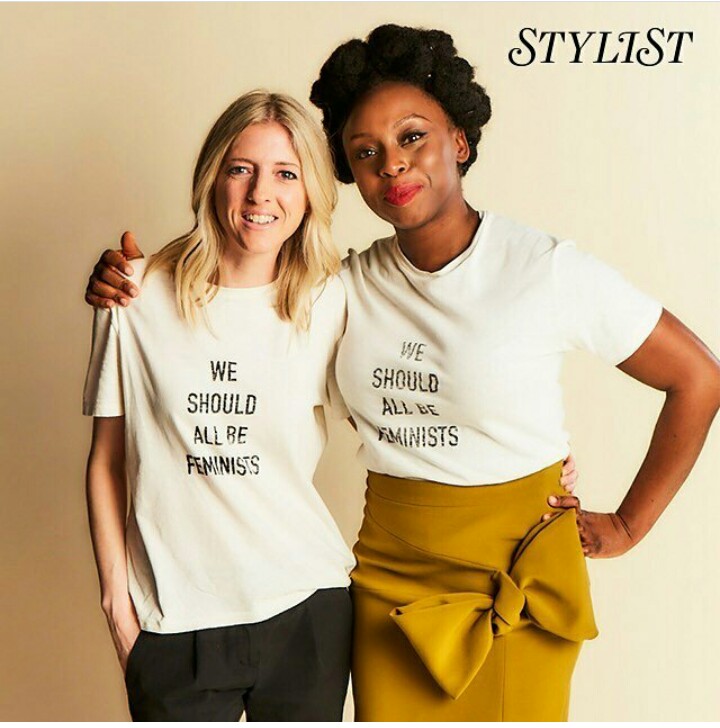 Read excerpts from the interview:
We Should All Be Feminists is now mandatory reading for Swedish school students and two weeks ago inspired the opening speech at a European Parliament Women's Economic Empowerment Seminar. Why do you think it continues to strike such a chord?
Because misogyny continues to thrive in the world; because gender inequality continues to exist, and I think that it's very universal in the way that it speaks to something women all over the world identify with; it gives language to it. I have to say I was surprised by it – I didn't think that it would have much of a reach when I gave that talk.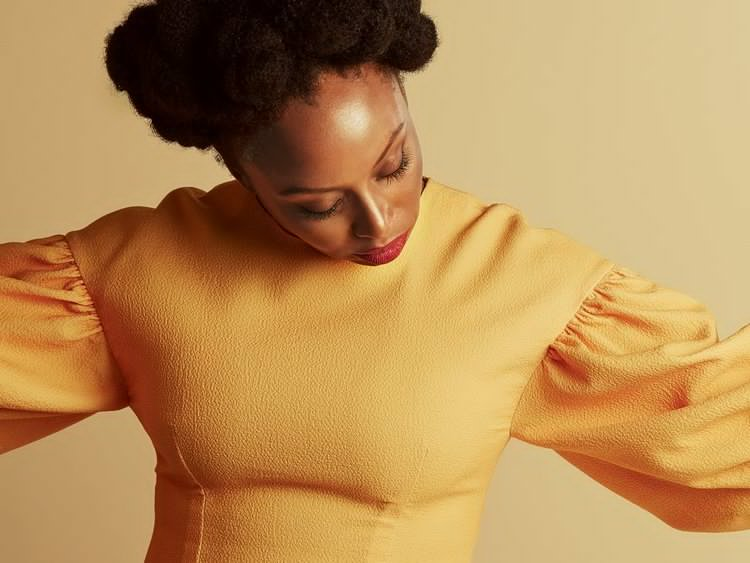 You're now becoming as well known for feminism as you are for your novels. Is this intentional or a happy accident?
It's not intentional. Certainly not. Because I'm a storyteller; that's what I love to do, what I want to do, and what I think I'm here on earth to do. But feminism happens to be something I think is so important… I guess it is what it is. I don't think of myself as an expert in feminism, and it hasn't always been a pleasant experience; there's a lot of hostility that comes with being a public face for something that is still, all over the world, a contested thing.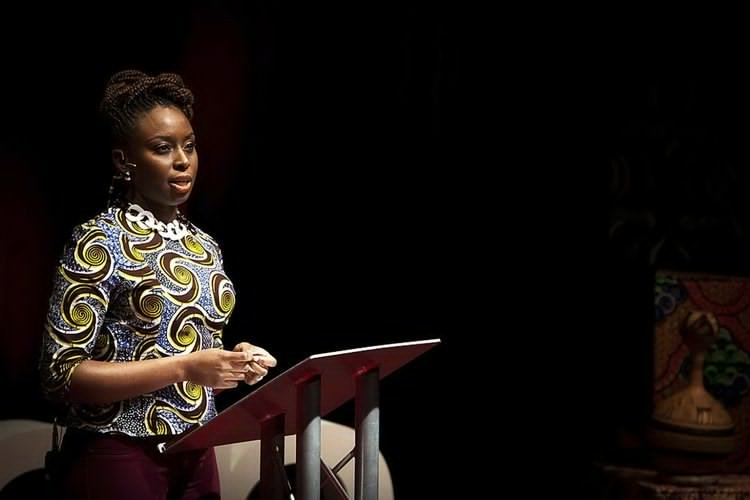 In an interview recently, you said: "Now I get invited to every damned feminist thing in the whole world". Is that a source of exasperation, pride, or somewhere in between?
[Laughs] A very grey, murky area in between. I think it's also because [while] I respect academic feminism and the kind of feminism that's about conferences and things. I'm much more interested in the idea of gender as a lived experience, of stories and language, and how we change the way mindsets are. And so to be invited to every 'bloody feminist thing' just isn't the plan. I'd rather be home.
Your words are, of course – as worn on our cover – emblazoned on the T-shirt of the season. How did that come to be?
A lovely handwritten letter came from Maria Grazia [Chiuri], who is the creative director of Dior, and I was utterly charmed by it. It was long and passionate; about how she'd read everything I'd written, and about her feminism and how strongly she felt that it was important today – especially for young women – to be out there about gender equality. As much as I love fashion, my first thought [about going to the show] was, 'Oh no… I'll be bored'. But I'm so glad I went because it was interesting; I felt like an anthropologist. And Maria Grazia was as lovely in person as her letter, and we had the most animated conversation. Then when the models who were frighteningly skinny were walking [the catwalk], I heard my voice from my talk. I didn't know that would happen, so I was sort of taken aback, like what the hell?! But there was something really nice about it, you know?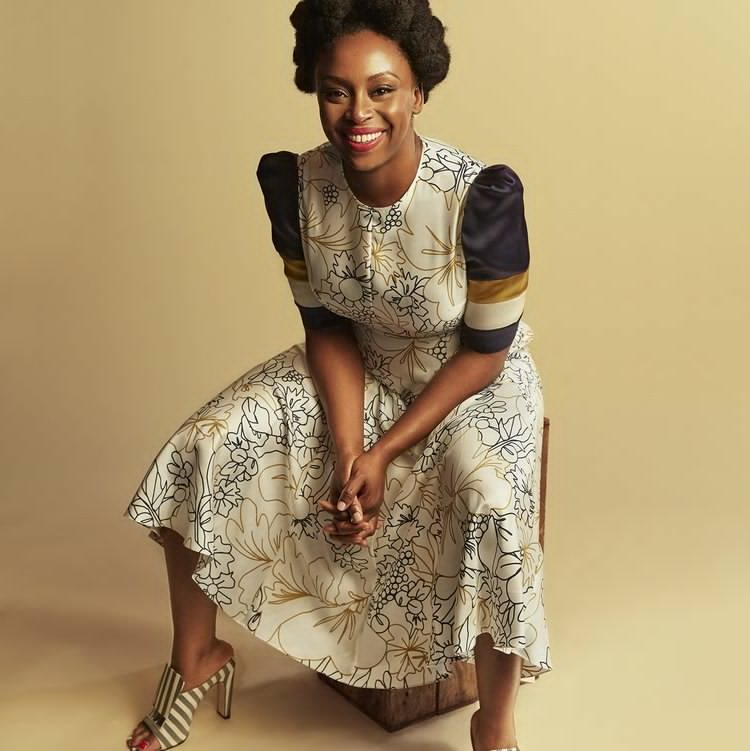 What do you think the benefits are of being quoted by a fashion brand, and is there a downside?
I think what Maria Grazia wanted to do was obviously symbolic, so I don't think that putting that on a T-shirt is going to change the world. But I do think symbolic things matter and symbolic things start conversations. Actually I remember after the show standing outside and hearing a man say: "I don't know why that should be on a T-shirt." And I was kind of amused by that. It made me think: maybe that's why it's on a T-shirt. Because you could tell there was a hostility about it. Do I think there's a downside? No. I don't. When it comes to feminism, it has to be mainstream.
Read more from Stylist Magazine
Photo Credit: Stylist Magazine