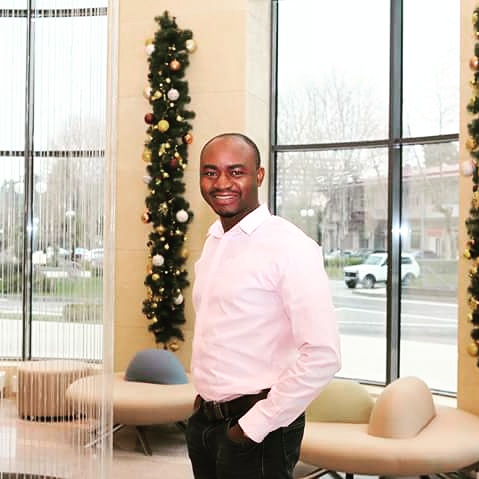 When I moved to Sochi last September to begin studying for a Master of Sport Administration diploma at the Russian International Olympic University, I knew there would be drastic changes to my lifestyle. One of the biggest, apart from leaving my job and regular pay, was the change in food that a new country brings.
When I left Lagos, I bought two cartons of noodles and stuffed the packets into my bag. There was gari and ground nuts and dry pepper with some crayfish. My younger brother discouraged me from taking egusi along because he knew I couldn't cook. To be honest, I have never made egusi soup. So it was easy to accept to travel without.
When I arrived in Russia, the noodles came to my rescue as I bedded into the new environment. Eventually I bought rice from the store and found tomatoes and fresh pepper to make stew. Rice and stew and noodles were my mainstay for the first couple of months until the noodles finished.
Then I added pasta.
There are no African restaurants or shops here in Sochi. It is a small city on the edge of the Black Sea that became famous when it hosted the 2014 Winter Olympics. There are not many black people either – there are three in my class, one Cuban singer at the Agave beachside restaurant and a handful of others strewn across town. We probably couldn't form a Black football squad.
The African heart longs for good food. I have now gotten used to eating Russian cuisine like borsh soup among other continental dishes that pop up once in a while at the university canteen. Chinese restaurants also help to give a taste that's palatable to the African palate.
Well, until I recently discovered sunflower seeds could be a substitute to egusi did I finally find peace.
In January I travelled to Krasnodar on a visit to a classmmate when I met a Nigerian brother who's been living in the city for more than five years. He came as an undergraduate and is presently doing his Masters in Oil and Gas Engineering. It was he who showed me the way out using sunflower seeds as a substitute for egusi and spring onions for vegetables.
When I ate his food, I felt my Naija soul come alive again. It was a moment of rapturous wonder as I ate 'swallow' for the first time in months. I rejoiced in my heart as I felt my strength return. I had to learn his recipe for posterity.
Ever since, I have come to make 'egusi soup' regularly at my own apartment. What I did not learn in Nigeria, I am now an expert in Russia.
I encouraged my friend to set up a Nigerian restaurant in Sochi, a tourist city with enormous potential for continued growth. Five million people were said to have visited last year. This year more are expected.
Nigerian food needs to be shared with the world just like the Chinese and Japanese and Mexicans and Thais are doing.