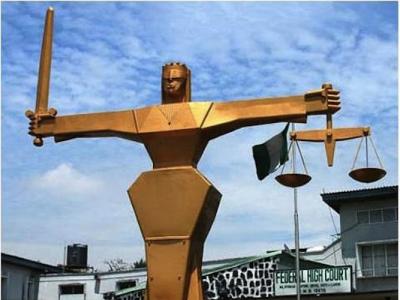 A Federal High Court sitting in Abuja has ordered that the country's richest oil block OPL 245 be returned to Shell Nigeria Limited and Eni, TheCable reports.
This is a reversal of the court's January 26 order following the Economic and Financial Crimes Commission (EFCC)'s application that the oil block be returned to the federal government while it continues investigation into the controversy surrounding the case.
Dan Etete, Nigeria's petroleum minister in 1998, awarded the block to Malabu Oil and Gas, a company he owned.
When former President Olusegun Obasanjo assumed office in 1999, he gave the licence to Shell.
In 2006, ownership was given back to Malabu, leading to a legal battle.
Shell later decided to resolve the matter with Malabu in 2010, when former President Goodluck Jonathan assumed office.
$1.3bn was paid by Shell and Eni, out of which Malabu got $1.09bn and $210m went into Nigeria's treasury as "signature bonus".
Justice John Tsoho, who delivered the ruling, also refused an application filed by Malabu Oil and Gas to join in the case.