Every other day in the news, we see the police parading criminals who're into robbery, kidnapping or other such "lucrative" ventures. The suspects are usually a bunch of scraggly looking fellows who look like they've never seen a dime in their lives. It makes me wonder whether the money from raids or severed body parts they so willingly use for "money rituals" are working as they're supposed to. Why in heaven's name are they living in dilapidated houses when they're supposed to be big time bad boys? Are they undercover rich men?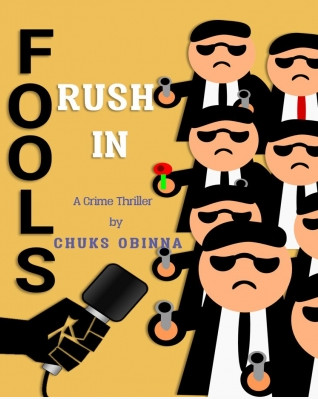 Chuks Obinna's Fools Rush In explores the activities of one of these syndicates. Obinna's story centers on a James, a reporter who in investigating low key, but extremely powerful crime syndicate (The Pack), rouses their attention and has to go on the run. Ever been chased by your "village people?" Believe me, it's nothing compared to when thugs with highly sophisticated weapons are shooting at you. And, like in most novels/films of this kind, one unfortunate fellow gets involved in the brouhaha and has to run with the reporter.
It's no surprise that The Pack has people in the police and media. That's just how the world is. Money and the lust for power are master puppets. Even if James finds a way to break his story, there's no guarantee he would be saved. From this book you'd find that there's definitely more than meets the eye and higher powers than the ragged fellows fronting as power men for most syndicates. I doff my hat to investigative journalists doing their stuff and exposing corrupt leaders everywhere. This is why I ran away from journalism.
Fools Rush In is a great suspense-packed thriller for the adventurous mind. It's Coastal City is reminiscent of Lagos, and characters like Peter, (the other guy on the run with the journalist) are so well rounded, his jokes and stupidity stayed with me long after the book had ended.
I like this book. I like it a lot. You would, too, if you're always up for a good book. Not every time big name authors, sometimes, up-coming stars who'd blow in a year or two.
OkadaBooks is always eager to help promote young, exceptional writers. To read Fools Rush In, click here to go to Obinna's page on the OkadaBooks store. Want a little store of your own? Head down to the OkadaBooks app and start publishing now.
Happy reading!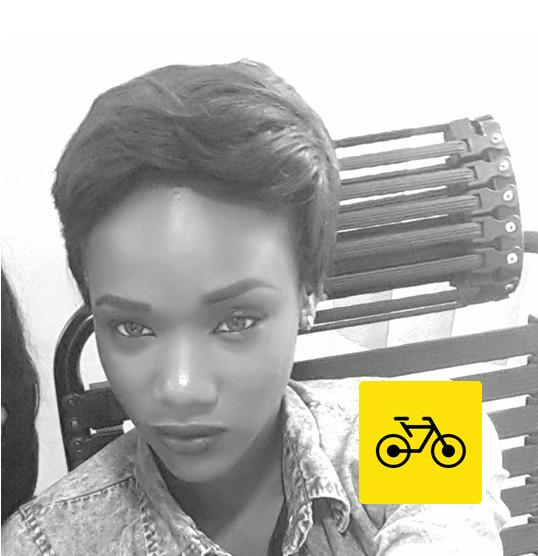 Chiamaka Onu-Okpara is a freelance editor with an absolute love for anything weird. When she isn't wading through punctuation errors, she binge-watches cartoons and writes speculative fiction.
Send her a friend request on Facebook
Email her at [email protected]