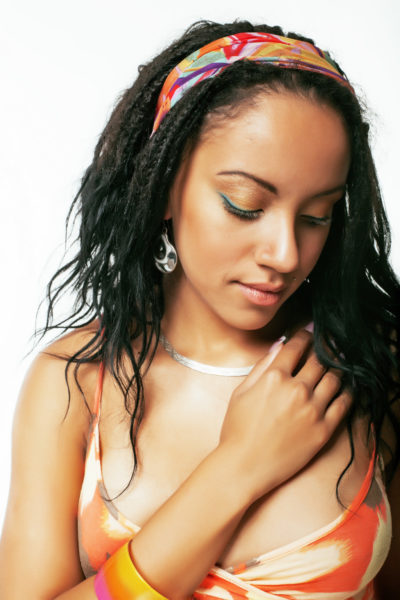 Aunty Bella is our  agony aunt column on BellaNaija. We launched this column in the early days of BN and periodically feature issues sent in by BN readers.
We hope the BN family can offer insightful advice.
***
My skin has been a major cause of concern in my life. By the time I was a teenager, my skin was clean and clear. Then some years later, I started the worst struggle of my life, my skin began to develop rashes and then pimples, I thought it was normal, I thought it was the type
of experience that comes with puberty, but things got worse.
The pimples totally covered my face and not just that they were severely painful and itchy. I couldn't understand but I was determined to get rid of it. It was at that point I started taking advice about which product to use, how lime works and what a gallon of water can do for me. I took all of these. Followed regimen after regimen. I was intensively cautious of the things I ate, no oil, no nuts and so many other things went off my meal list. I tried a dermatologist once and she called out my family's six months budget for a treatment, it was not even an option anymore, and as my skin got worse, I used more advice from random people. Some weeks I will totally stop using anything, I went on several fast programs. I just felt it was time for God to take hold, fast after fast, my skin remained the same.
With all this dedication, my skin only got critical. More disgusting and slowly I was losing confidence. I felt irritated with myself. I will snap randomly at my younger ones. My mum cleans an office for a living, she will go to work and receive insults from her boss at work, and she will return to a grumpy, unhappy daughter. All she does is cry. She feels my pain too! Once, she was ill and I remember going to help her clean the office very early because it was not even allowed, she had to do her job alive or dying and when one of her colleagues saw me, she boldly said 'cancer was on its way'. I don't have cancer and I reject that for me and my household. But that was not the worst, her comment was even mild.
At the time, I was usually home with my younger ones while I was waiting to get into the university but to these children, I became the ultimate beast. I will snap, yell, and scare them away because of anger. The slightest provocation will get me riled up. There were days, I acted like the devil. I was the devil!
All these things were aggression at my skin. People were not conscious of my pain and will pass mean comments that pierced me so bad. There are people that will outrightly tell you, you are dirty. I got a lot of suggestions. I was told to save my morning urine, wash my face with half and drink the other half. You think that is bad? I was also told to use my menstrual blood on my face. But the worse came when a former friend offered to help; she was so optimistic and I thought she was going to come up with a solution of how to afford a dermatologist. What she did was take me to? A spiritualist! A Hausa Spiritualist! She was certain it was spiritual attack on my skin. Mr. spiritualist mixes different concoctions and he was even offering to give me a bottle of drink that will attract rich men to me.
I have never felt the way I did on that day. People have suggested really extreme measures for me to clear my skin but nobody has gone that far.
My mum will budget for school fees and also for hospitals, where all I do is get tube creams from doctors – tubes that will make me fair and even project my bad skin the more.
I got admitted to the university and things are worse. I am doing well, but it is a society of young people that will put you down without a thought. I can't even mention a single friend right now. I chose to be alone because I have endured preferential treatment from strangers. If a stranger is talking to a friend and they don't like you, they will outrightly show you.
People have been so mean. They don't hide their disgust or their opinion. To be treated like a lesser human because of my bad skin, makes me think of how people with extreme physical challenge survive daily.
My skin looks like it lacks life. You can't even see the skin, everything on my face is patches, spots and boils. Nobody wants to associate with such! I have no idea what confidence or self-esteem is anymore.
I considered attaching a picture of my face but I couldn't. I have not taken a picture in more than four years and the first thing I thought of when I decided to share this was to take a picture and post but the fear is overwhelming. I want to lay my heart out!
I just want to say, we need to be more kind. We need to be more watchful of what we say. When you see someone dealing with bad skin, it is not like they are not dealing with their own internal struggle. Please do not complicate it. If you have to pretend you are nice, please do it. The only reason I attend school is because I need to fight for my mother. If classmates need help, they will say 'meet the girl with goosebumps on her face'. What do people do that for? Why?!
Photo Credit: Yunuli123 | Dreamstime.com