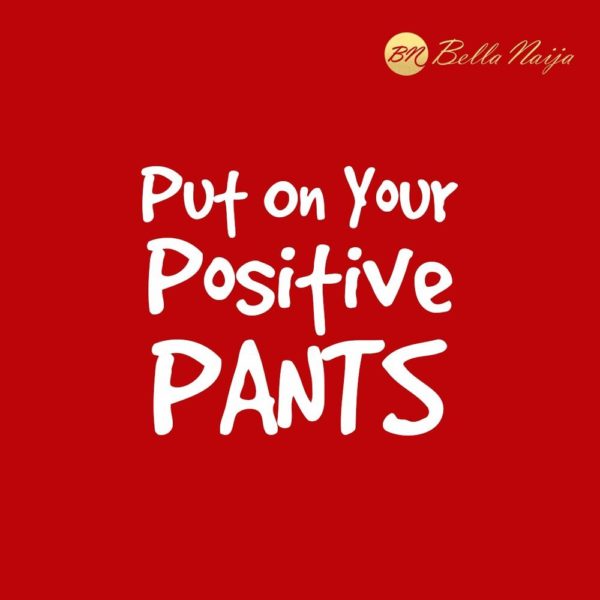 Hello BellaNaijarians, Here's something to note as you go about your activities for today.
Positivity brings about real change and offers you the opportunity to achieve your goals.
Being positive sends a signal to body to get ready for work. It makes you expect that your goals will become reality.
So, everyday, wear your positivity pants. Don't worry it doesn't get dirty.
Cheers!