Nigeria's leading deals aggregation startup, www.zowasel.com, on Wednesday, April 3rd, 2017, announced that the company has evolved into a full e-commerce marketplace for local deals. This is the company's first direct selling on its platform and the latest step in its journey toward becoming the leading wow experience deals marketplace in Nigeria.
The new platform, www.zowasel.com, according to the company, provides an easy and instant way to grab exclusive 'wow experience' local deals in getaways, health & beauty, trainings and restaurants in your city and beyond.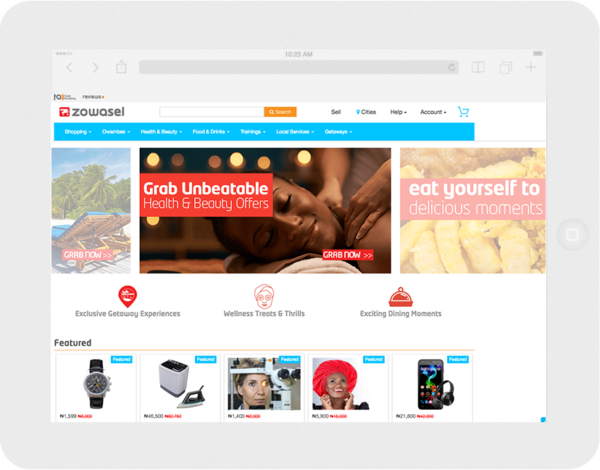 The simple user-friendly tool allows consumers to click on the desired local service, and to browse to determine the merchant, the time and the date that best meets their needs, before grabbing the deal. The platform also includes photos and ratings of the participating merchants from consumers, which serve as a guide for intending consumers.
Company sources reveal that the startup would be offering exclusive wow experiences to consumers in Nigeria, with dozens of top real time spas, salons, restaurants and trainings in the city. For instance, the exclusive restaurant deals will make it possible for consumers to dine at choice restaurants, while saving lots of money in the process.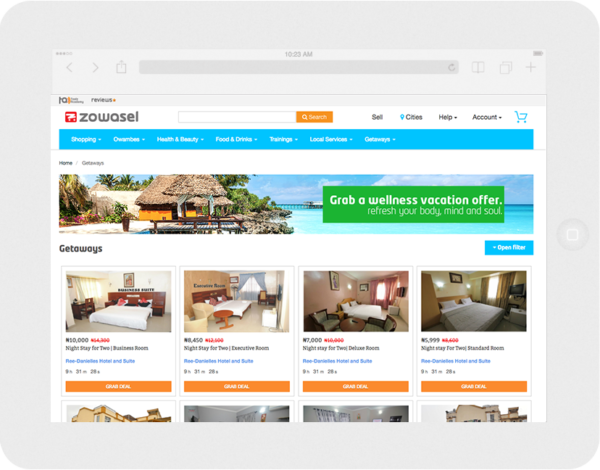 "Zowasel really means what the name implies," said Uche Onyewuchi, Head of Sales & Business at Zowasel. "We're enabling a marketplace for exclusive wow experiences. For example, we are making it faster and more convenient for consumers to grab pampering sessions from super-merchants, eliminating the time and stress associated with finding high-quality spas or salons that is right for them," he noted.
Going further, Uche explained that the health and beauty category is a strong market for Zowasel, as it offers amazing opportunities for customers to enjoy pampering themselves, as an individual activity or as a group activity with their friends, or when looking to gift a great experience to friends or family.
Calling on more merchants to cash in on the opportunity, Uche added that, "as a marketplace for exclusive deals, we are intensively investing in marketing, with our partner merchants being featured in every marketing activity we undertake.". Merchants, be they online or offline, are encouraged to visit the Zowasel merchant centre in order to register their interest, get approval and start dishing out exclusive deals. According to him, this will enable them to meet new customers and grow their business, by connecting to customers in local cities and driving sales with Zowasel's guaranteed revenue affordable model.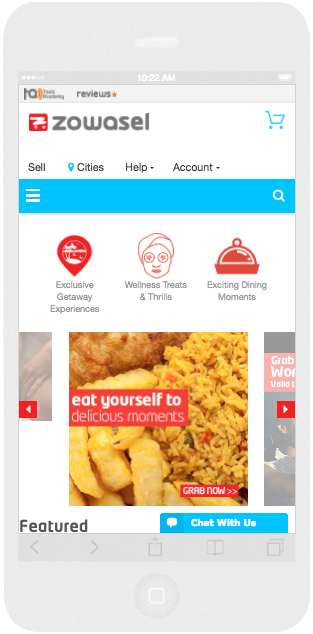 This newest initiative further highlights Zowasel's passion for offering a rich customer experience with real wow value. In the words of Jerry Oche, Zowasel's CEO, "the new functionality, designed to bring the best wow experiences to users, whether it's right at their desk or in the palm of their hands, offers improved customer experience, with added advantages for merchant partners."
The pilots represent Zowasel's evolution into a destination for consumers to discover, share and gift experiences. This improved user experience is available on both desktop and mobile web through www.zowasel.com.
————————————————————————————————————————-
Sponsored Content