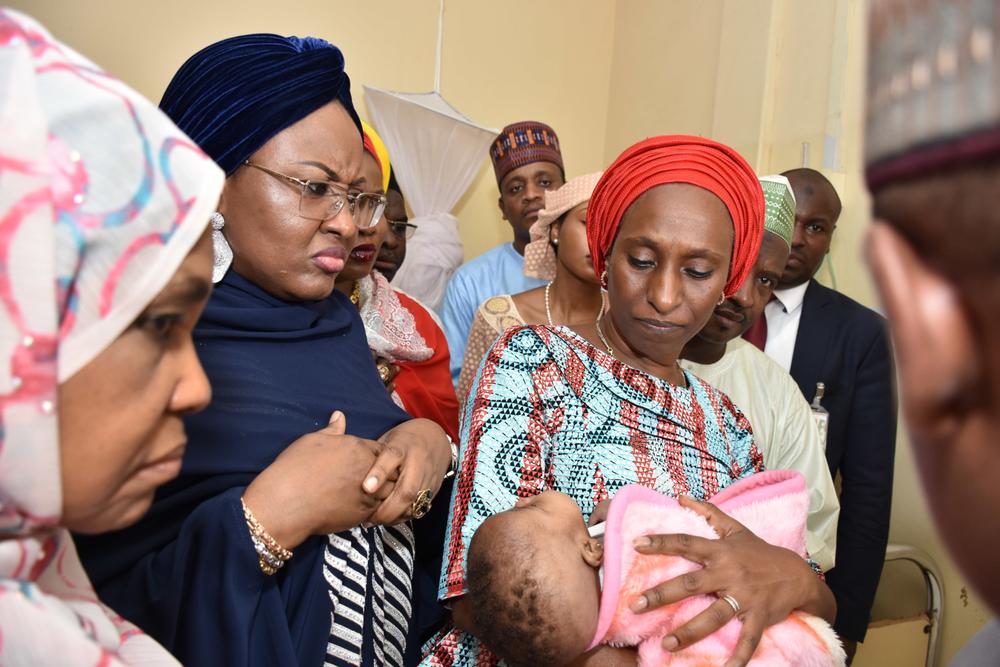 The wife of the President, Aisha Buhari, visited the 8 months old baby who was allegedly raped when she was 6 months old in Kano and currently receiving treatment at the Aminu Kano Teaching Hospital, Kano.
The victim was allegedly raped by a family friend.
Aisha Buhari, who sympathised with the victim, called on parents to be vigilant.
She also said that the government should ensure that justice is served.
"Government should follow this case to its logical conclusion. You should leave no stone unturned in the course of handling this case," she said.
She was accompanied by Dolapo Osinbajo, the wife of the Vice President.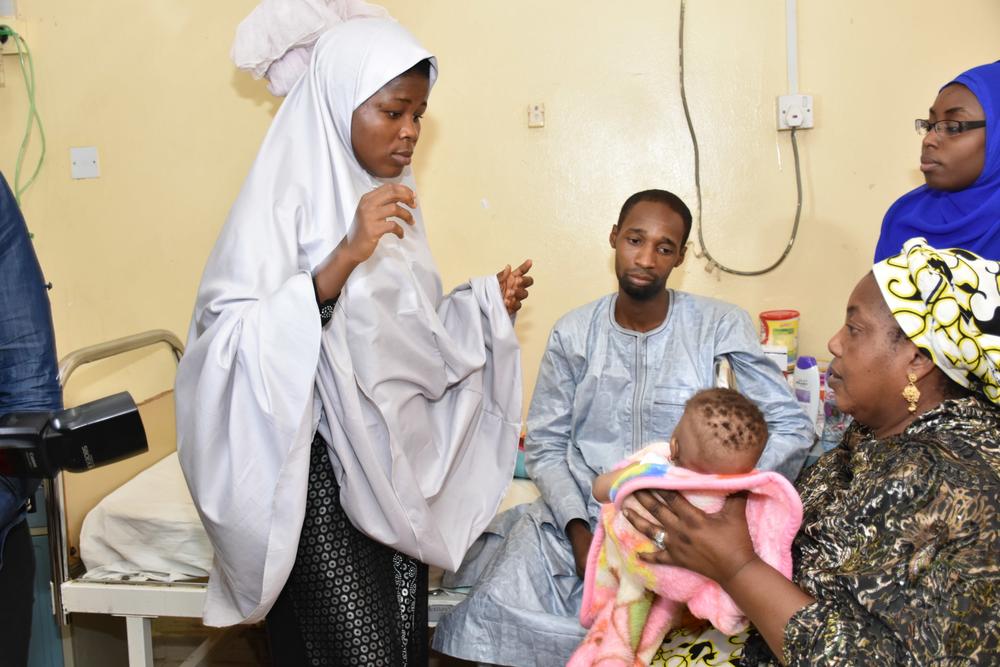 Also speaking, the Emir of Kano, Muhammadu Sanusi II, who was at the hospital shortly before the wife of the president visited, charged the Kano State government to ensure that the man who defiled the baby is punished accordingly.
The Kano State Government had also said vowed to ensure life imprisonment for whoever is found guilty.
The government said it was deeply saddened by the news of the rape allegedly committed by a close confidant of the victim's family.
The government's stand is contained in a statement issued in Kano on Saturday by the state Commissioner of Information, Mohammed Garba.
It said that Governor Abdullahi Ganduje had directed the state Ministry of Justice to prosecute "whoever is involved in this sordid sexual crime."
The statement described the act as despicable, dastardly and condemnable, "which is alien to our religious and cultural values.
The government stressed that the action clearly portrayed the perpetrator brutal and unfeeling, adding that the culprit deserved nothing more than the maximum penalty under the law.
The statement said the government would settle the medical bill of the victim and advised parents to monitor the movement of their wards and those they keep company with.
It urged religious leaders to use their places of worship to propagate the dangers of such crime and other social vices in the society.
Section 283 of Kano State Penal Code Amendment Law provides life imprisonment as maximum punishment for rape.
The law also provides option of imprisonment of not less than 14 years, a fine of N200,000 and payment of compensation to the victim.