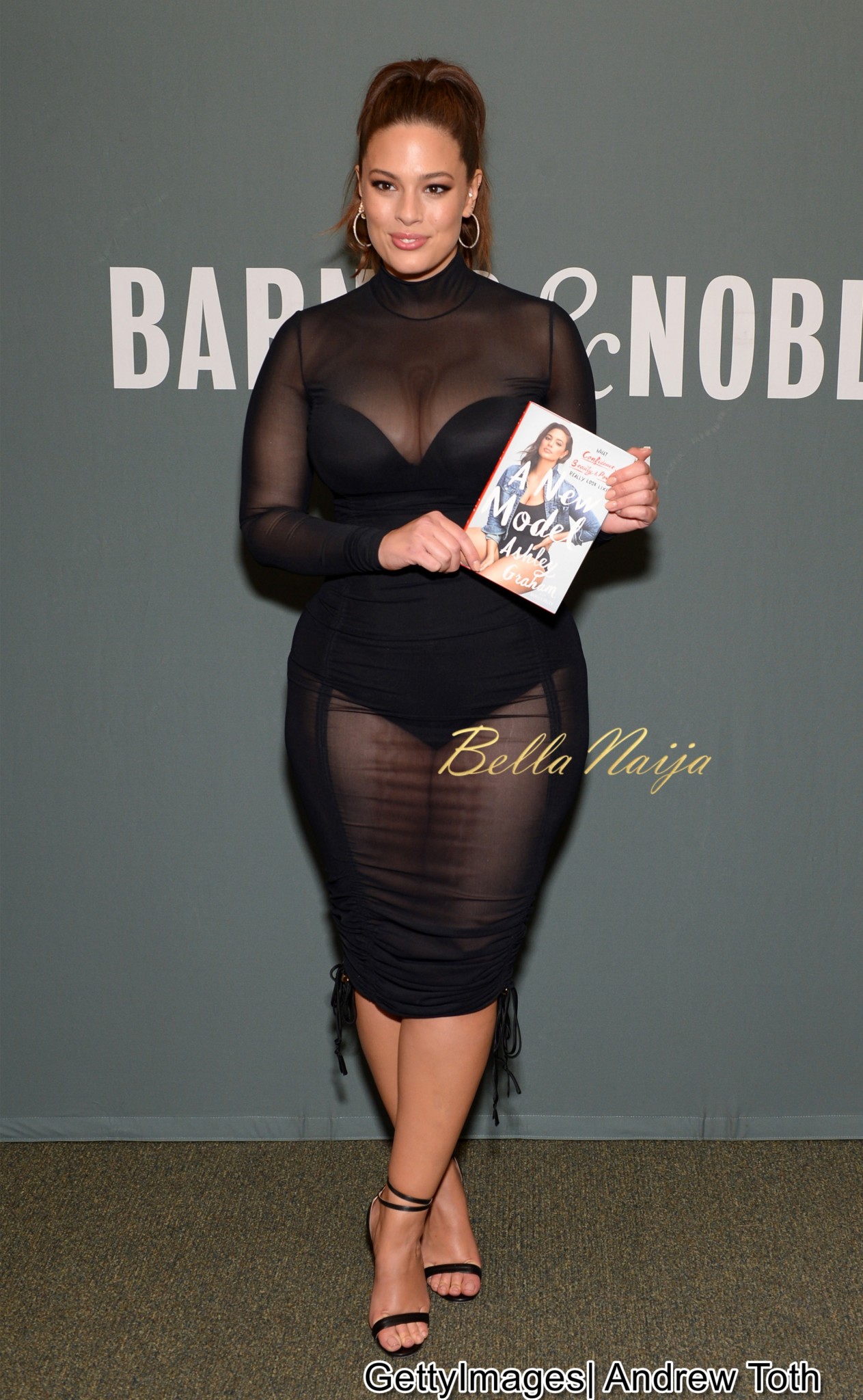 29-year-old plus sized model and body activist Ashley Graham stepped out to promote her new memoir "A New Model: What Confidence, Beauty and Power Really Look Like." which is coming out today.
A few weeks back the model revealed that she was molested at age 10 by a family friend and how she grew up with a verbally abusive father. In her book, she opens up some more about the criticism and fat-shaming she endured by her father when she was growing up.
She says; "Constant criticism – that was my dad through and through, My father was a master of the cutting insult. His nickname for me was, 'Duh,' because he didn't think I was very smart. The worst I ever felt in my entire career was when, a few years into my career, my dad agreed with my new agent, who said I needed to 'tighten up.' … I was sobbing because my dad thought I should lose weight."
Despite her setbacks, Ashley has gone on to be the first curvy model featured in the Sports Illustrated Swimsuit Issue, landed on the cover of Vogue, judged America's Next Top Model and continues to be an outspoken body positive advocate.
Photo Credit: GettyImages|Andrew Toth