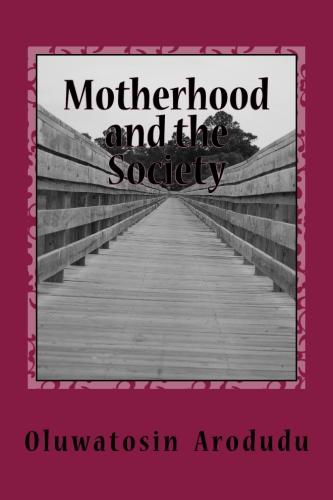 This was what I grew up observing in Nigeria – the stereotypes of gender roles, the belief that it is only a woman that can nurse and care for her children alone is one thing that has destroyed our family life. It has over-burdened lots of African women and created a lot of bitter and frustrated women.
Taking care of children is not gender specific, either the man or the woman can do a very good job at that. After all most women didn't have the opportunity to learn how to be new moms, but they eased into it gradually and became adept at it. I also believe the same thing is applicable to any man.
Living in Europe for some years now has changed my orientation and reality. I see Caucasian men and men from different races take good and perfect care of their children without the presence of the mother of the children.
These men bring their children to hospital appointments alone, they take those children to school alone. You see them in shopping malls alone with their babies safely tucked in the car seat, and there is no sign of confusion or clumsiness on their part. They are so adept at multitasking with their children; I, as a woman, sometimes wish I was as competent and confident like them.
I see these men change diapers like experts; they are so neat and fast that I am usually amazed. Sometimes I see African men around do the same too. They are also good at taking good care of their children and managing them. I see them doing everything that African culture forbids back home, here in Europe. I cannot help but wonder how the African culture has done a lot of disservice to our men, and to us all.
The African society needs to understand that women were not born or have a special power to care and raise children. We do not love to change diapers in public. We do not love crying babies. We get embarrassed when our babies cry in public. We get confused and do not know what to do. We don't like to breastfeed in public; if we can, we would avoid it. Our motherly instinct and the commitment to motherhood drives us to let down our guard. It drives us to let down our corporate and chic selves in order to be publicly messed up by our babies and children.
African governments, on the other hand, have to help women. We need facilities that make life easier for women. We need baby changing facilities in public places that can encourage women and give them a feeling of privacy whenever they need to clean up their babies. These things should not be regarded as luxuries.
Developed countries understand how the mental health of women and parents in general can be affected if such provisions are not made. Baby needs are therefore prioritised in the design of public buildings, such as hospitals, shopping malls, government buildings and so on. This provides more congenial and conducive environments for child care.
The African society also has to support women emotionally. It needs to stop looking at nursing mothers like irritants. It needs to give them reassuring smiles whenever their children are crying and seems inconsolable. I have received such reassuring smiles, most especially from fellow moms and dads here in Europe, when my
toddler or baby throw tantrums or cry inconsolably.
Those smiles comfort me and make me confident in solving whatever the problem might be. I believe if the African society limits their judgmental attitudes towards nursing mothers and mothers in general, we would have lesser cases of child abuse in the African society.
****
Motherhood and the Society written by Oluwatosin Arodudu is a must have for everyone, for more information about the book please visit musingsandthots.com. To get a copy for those in Nigeria please click on this link and make your order and for those in diaspora please get a copy from Amazon.