Are you looking for a Christian book that will teach you how to stand by your faith even in hard times? A book that will tutor you on how to make an impact on others with your Godly ways. Quit searching then, I've one for you . Walking Through the Word by Gbenga Oladosun Ezekiel meets those specifications.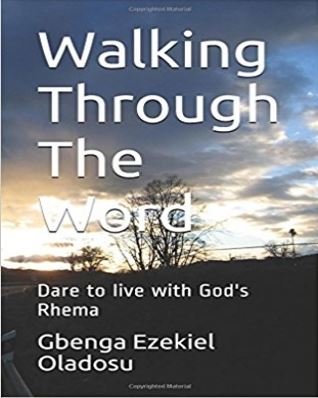 Walking Through the Word is a four chapter excerpt from the award winning book Let Your God be my God by Gbenga Ezekiel. The first chapter is woven around the popular biblical story of Daniel being thrown in the lions' den. It tells us how Daniel was able to spread his faith to the Babylonians by staying true to God. The second chapter of tells us about Elijah and how he was able to draw other people to his religion by performing miracles. The third chapter, setting an example with three young men in a foreign land, tutors us on how to stay true to our faith even when fear abounds. The last chapter titled Revealing Our God to Nations uses different stories to inform us about how God visits those who disobeys him with His wrath.
Walking Through the Word is a four chapter stunner that challenges Christians all over the world to take a leap in faith and leave the rest to God. The book persuades us to apply lessons from various Bible stories in our everyday life.
Oladosu's  Walking Through the Word is the right book needed in a society where believers are constantly deviating from the right path. It passes a message to all Christians that even though it is hard sometimes, we have to learn to stay true to God. With this book, Oladosu tries to persuade Christians to always put their faith in God.
Perhaps the only flaw I've found with the book is that the volume doesn't really justify the price. It is a mere 21-paged e-book but I think it is worth the read. Would you like a copy of Walking Through the Word? Get one here at the OkadaBooks Store!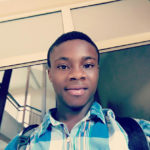 I'm Ade Sammie, an undergraduate in the University of Lagos. I'm a book addict, and I love to share what I read with others. I'm also an avid writer. You can read reviews and short stories on my blog: adesammie.wordpress.com. I promise not to bore you.
Send him a friend request on Facebook
Email him at [email protected]