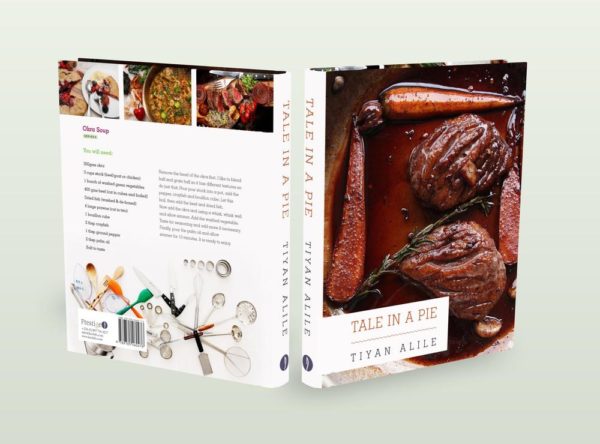 Tale in a Pie is a collection that opens the door to romance, friendship, the art of living and of course great food. For years, Tiyan Alile has been blogging about her journey through life, sharing bits of herself along with the recipes of the meals she loves. In this books she brings years of experience as a lawyer, chef, teacher and manager together.
Written with the same passionate abandon with which she engages with the world, this book confirms Tiyan's reputation as a polymath, a rare being in this clime. The beauty of this book is that while reading these deeply personal pieces of her truly exceptional life, you have space to think about yours and come to your own conclusions.
Read an excerpt from the book below:
***
Marriage is Hard
I won't say boy meets girl, because I expect that when you decide to sentence yourself to life imprisonment in maximum matrimony, you should be a full grown man and woman. So I will say man meets woman, they pretend to each other that within the first few weeks of meeting, they have not considered what it will be like married to each other. They go on dates or they 'meet up' at the club, dance together and go home with each other afterwards. They start having sex, texting/sexting, spending Saturdays at weddings and birthday parties, lazy Sundays at the beach, random lunch dates if they work in the same neighbourhood, movies at the cinema or if he is not the type, then perhaps a DVD of old action movies on his couch, beer/wine and dinner. Their dates may be elaborately romantic or simple. They really don't mind because they've had their fair share of romance for a lifetime.
Then, the little annoying things begin to happen. He does not pick or return your calls; it does not mean there is anything wrong, but it annoys you. He falls asleep right after sex that was unsatisfying and snores like a bush pig. He does not punctuate his sentences properly when he writes. Sometimes, his breath smells, especially when he has been drinking a lot. He talks in a condescending manner to people and sometimes to you. The fact that you are in top management at your job is of no consequence to him, in his eyes at times you don't know half of what he knows: he is the smartest guy in his own eyes. He refuses to get a pedicure and you are short of bleeding each time he wants to play footsie. You can't quite place your finger on it, but you suspect he may be stingy.
Regardless of these things, you decide to marry him. It has been two years and the idea of him fits what you are looking for at this time.
'Happily married' but living single and you realise he is in fact stingy, and his quirks only aggravate you further. Sometimes you can count the number of words you say to each other in a day. You look forward to hanging out with your single friends; you miss traveling and exploring and thinking only about yourself before making certain decisions. You miss baking all the exciting stuff like soft strawberry and tarragon meringues, passion fruit baked alaskas and triple berry crisps with hazelnut toppings because he'll rather eat rice and stew (if he eats at home at all). You find yourself exhausted most days and lonely. You find that you miss having a boyfriend, and then you have an affair!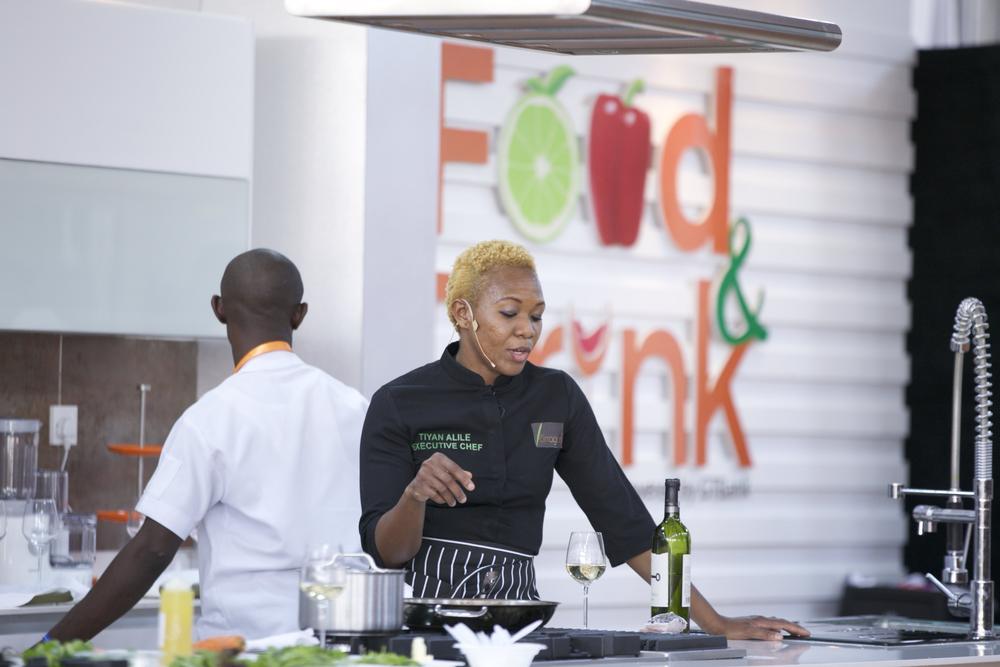 Marriage is Hard and I am not even married!
Soft Strawberry meringue – (Serves 6)
5 egg whites
1/2 tsp cream of tartar
1 cup sugar
Dash of almond essence
500gms strawberries
Small bunch of tarragon
1 tsp corn starch
I am sure you are wondering why soft meringues…well that is how I like them. Beat the egg whites and cream of tartar in a mixer till foamy, add the sugar and beat till shiny stiff peaks form.
Scoop the egg whites in a piping bag with a star tip and pipe cones on a baking tray, bake for 30 minutes at 180'C. Do not let dry out so it can be soft and chewy.
Slice the strawberries, chop the tarragon and add to the strawberries, add the cornstarch and 2 tbsp on sugar and set aside.
Scoop the strawberry mixture into the cones and thank me later.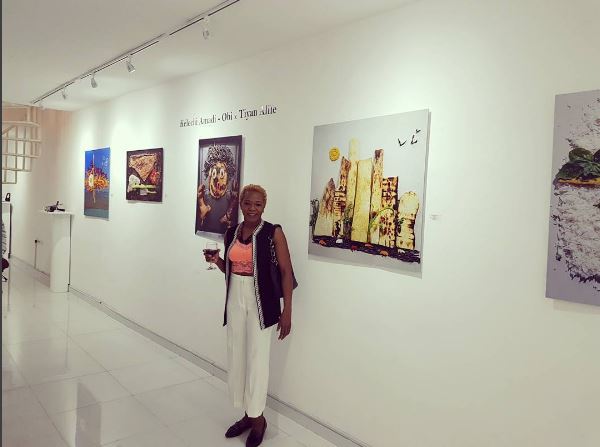 ****
Tiyan Alile is the current President of The Culinary Arts Practitioners Association in Nigeria, the founder and promoter of Culinary Academy and the Executive Chef of Tarragon, a fine dining restaurant and wine club. Her objective is to change and improve the standard of Culinary Arts Education and Culinary awareness globally. With corporate law consultancy background, her managerial experience is brought to the forefront of achieving her set objectives. Armed with the slogan "Where Great Minds Create Great Food" Tiyan Alile believes she is capable of teaching anyone to create great food. She works with the principle that we create with our minds and interpret with our hands so she taps into the residual creativity in everyone's mind and translates it to great food in the kitchen.
From the four walls of her mothers kitchen, Tiyan Alile's chef life began with many culinary experiments, she went on to set up Tea Time Cakes in 1993 selling cupcakes in Secondary School, she later on set up Tees Hot Bites, a flaming Barbecue Grill at the Ibadan Golf Club with a super hit secret barbecue sauce recipe, She moved on to Matchsticks which is a concept that made Nigerian food in a refined modernist fusion style.
She founded the Culinary Academy, a pedestal from where she is changing the palate and food lifestyle of many. At the Culinary Academy she teaches Diploma Students in Culinary and Pastry Arts as well as Front of House Management and from a lifestyle perspective she teaches themed recreational cooking classes; engaging food enthusiasts and epicureans on a tasteful culinary journey.
Tiyan has been involved in planning a number of events in the hospitality space including the Fiesta of Flavours Food Fairs, the GTBank Food and Drink Fair and now she has birthed her brain Child- The African Young Chefs' Competition which is a Pan African annual event giving Young African Chefs a platform to express their skill and creativity as well as a platform of learning and capacity building.
When Tiyan is not stirring a pot or penning her thoughts she can be found in silence practicing yoga, tapping her feet to jazz or scoring a hole in one on the golf course.