Comic books are becoming increasingly popular in the Nigerian creative space. While some are about the future and others about the past, we have continuously read stories about a better (and even more organized) Nigeria with advanced technology like flyover rail lines, flying cars and hover boards, Artificial Intelligence, and canned Zobo. Seriously, Canned Zobo. We have also seen a continuation of the good vs evil trend prevalent in comic books world over. 
The Amazing Tekkids is set in a far future where an evil Nigerian Scientist who is bent on world domination cracks the quantum Space Time Continuum Theory and creates a time machine. His intent is to reverse the reality we currently dwell in from the past so he can reign supreme in the future. But a group of young people—members of a special division of the Nigerian police cadet—jump time with the Evil Nigerian Scientist to put an end to his ungodly campaign. Equipped with futuristic gadgets and abilities, they find themselves in an unwinding pursuit against the mad Doctor – Doctor Nemod!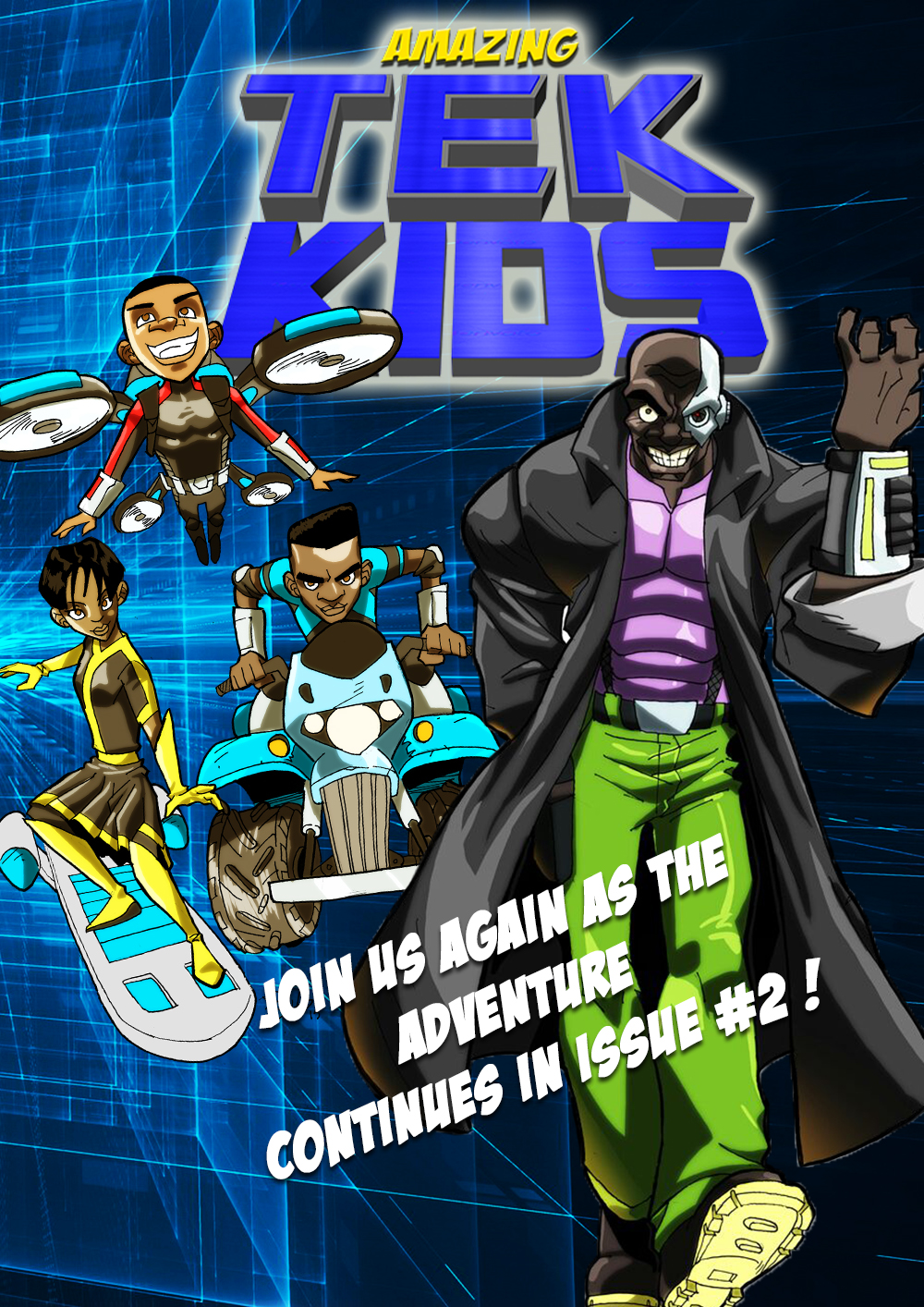 One of the few companies taking stories to the next level in Nigeria through Comic books is Peda Studios. Peda Studios was originally founded in 1999 by Peter Daniel as an IT company handling freelance/agency jobs. Then along the way, a unique concept like the ones we have read about in Comic books such as Newborn Saga and The Amazing Tekkids was born. The founder's vision was born from the need to visualize Africa's creative art and impact this vision on the future generations through comic books.
The comic was created with kids in mind and is chuck full of moral lessons for everyone. Honestly, it explicated teamwork and decision making from another perspective, and the storyline is quite interesting. These guys tell kickass stories!
Tekkids is also not the first (or only) comic book created by Peda Studios. Prior to my visit to the company, I had met one of the founders at #ComicConnect2017 where they were exhibiting a different comic titled Newborn Saga. For some reason, I assumed that was the company's name. I was wrong. Newborn Saga is one of Peda Studios' bestselling comic books. The company also deals in Newborn merchandise.
Peda Studios has also organized programs for kids and partnered with other platforms in the country to help put comics in the hands of every kid. They gave out 10,000 copies of The Amazing Tekkids for free (through Coldstone Creamery branches across the country) on Children's day. You can cop a copy of the Comicbook here on OkadaBooks if you missed it.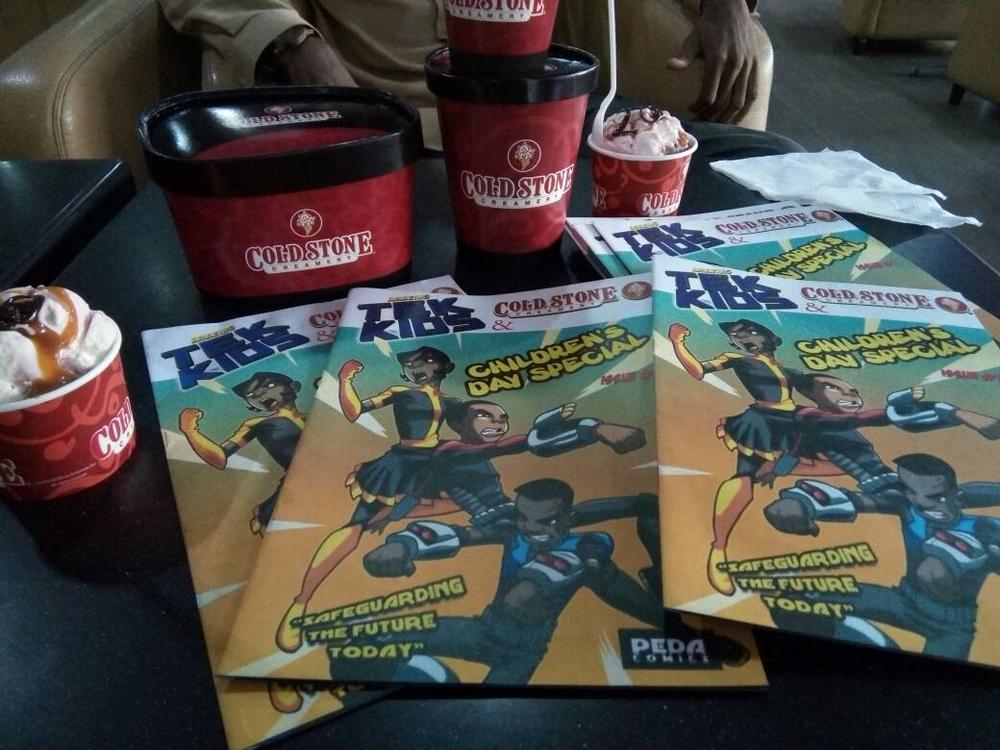 The Amazing Tekkids was created by Peter Daniel while Alexander Ighoja worked on the art with Dele Obiese and Emeka Umeofia backing as Co-creator and Logistics personnel. The comic book hammers on the importance of knowledge to kids – that knowledge is power and the future lies in their hands to make reasonable decisions to be great leaders of tomorrow. Grab a copy on Okadabooks by clicking here.
Book Reviewed by Magnus Okeke
Follow him on Twitter
See his crazy pictures on Instagram
Email him at [email protected]