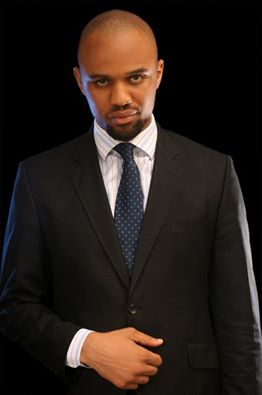 Kelechi Umelo was my classmate when we were studying Law as undergraduates in the University. Tall and very light complexioned; our Criminal Law lecturer nicknamed him 'Redneck'. Soon, that name stuck and we all called him Redneck, even throughout our stay in Law School.
Easy going and amiable, Kelechi was fun to be with. He did not have a dull moment in school. Never took school too seriously; unlike the rest of us who almost lost out on fun things on campus. Yet, he was the first person from our undergraduate class to secure a decent job.
While the rest of us 'eficos' were still learning how to write winning CVs, Kelechi had landed a job with the prestigious PricewaterhouseCoopers (PWC) as a corporate finance consultant (a big lesson that being too serious in school does not guarantee a good job quickly).
Through the years, Kelechi and I kept in touch when the pressures of Lagos life allowed us to. I was aware when he moved from PWC to CardinalStone Partners and continued to rise in his investment advisory career.
When I welcomed my first son, Kelechi came to celebrate with my family bearing gifts.  Another time, when Foluke, our mutual friend, and former classmate put to bed, Kelechi, my wife and I had converged there. At that gathering, we had teased him about his single status.
He eventually got married in 2014 and put an end to that 'when will you marry' talk. I remember his wedding was also a reunion opportunity of sorts. Classmates from the University and Law School that had lost contact were too happy to see one another again. Kelechi's new family was blessed with a daughter in August 2015. I remember when his little girl was born because she was just a few days older than my second son. Matter of fact, five of us from our undergraduate class had babies that period; a few days apart from one another.
When in 2016 my wife was in a coma following a life-threatening illness for nearly two months, of course, Kelechi had come to see her in the hospital. I remember that afternoon well. He had come during lunch hour on a weekday, in the company of Foluke. Although it was a brief visit, it meant a lot to me.
That would be the last time I saw Kelechi alive.
On Saturday, September 17, 2016, he had gone jogging in the morning when he collapsed and passed on. No warning. No goodbyes. The news left all of us in disbelief. One day Kelechi was here, full of life, the happy husband, and father, the next day no more. In an uncanny dejavu, I had lost a former secondary schoolmate on that same date exactly twenty-one years ago.
Three weeks before his tragic demise, Kelechi had called me one afternoon. He wanted to find out how my wife who was out of coma and hospital was doing. After giving him updates, he promised to come to the house for a visit. It was during that conversation he made an open offer for us to have lunch sometime. 'Guy, whenever you are on the Island on a work day, let's have lunch na' he had said. 'Oh sure, I will let you know' I had responded. That turned out to be our last conversation.
Through the grief and disbelief, I kept wondering, 'Kelechi, how about that lunch we talked about?' Death could not even wait for us to have that one final moment. Could not wait for him to raise his daughter up, and be there for his young wife. He was just 36 years old.
The funeral service was difficult to attend. Most of us his friends, who reunited during his wedding, gathered again for him for a grim purpose. There was no dry eye in the hall. We all looked past one another with dejected faces, silent in our common loss.
Our other colleagues would have wondered as I did, about the brevity of life. While the service lasted, a big screen kept flipping pictures of stages in Kelechi's lifetime. Most of those stages I shared with him. But now, 'the fire has gone out, the last flicker gone'.
No one is guaranteed the next moment indeed. We are here now and gone the next. How about all those dreams, all the struggles, all those examinations in University and Law School, all those certifications? In the end, we must learn from the words of Moses in Psalm 90:12 "Teach us to number our days, that we may apply our hearts unto wisdom".
We must seize the moment and do what we desire to do. If we need to meet up with someone, call them, or show kindness, the time is now. I wished Kelechi and I had that lunch we talked about. It took a long time for me to gradually come out of the depression I experienced with his demise. I can only imagine what his family is going through now.
The short but impactful life our friend had left us all in awe. In the words of Jim Reeves, Kelechi no doubt left us with 'golden memories and silver tears'. It was an honor to have shared those times together my friend. We shall surely miss you, Redneck!