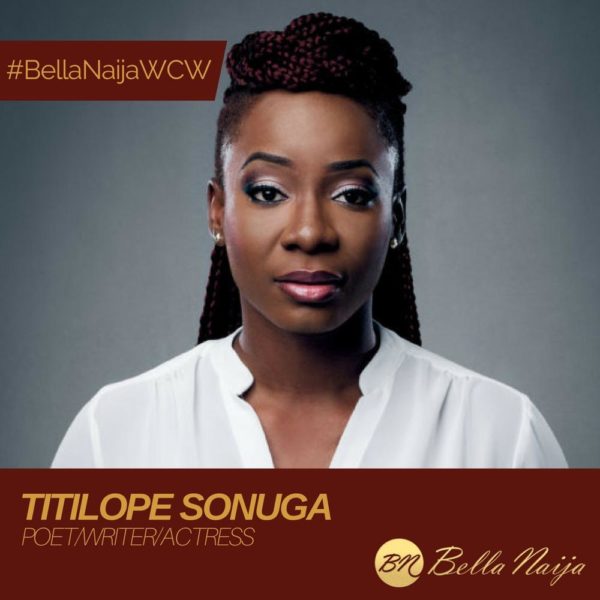 Titilope Sonuga is an award winning poet, writer, spoken word artist and civil engineer whose work has graced stages and pages across Nigeria and internationally.
She has also dabbled into acting starring as Eki in NdaniTV's web series Gidi Up.
In 2011, she won the Canadian Authors Association's Emerging Writer Award for her first collection of poems Down to Earth, and the 2012 Maya Mangelou Poetry Contest.
In her bid to empower other poets, she established Rouge Poetry, a poetry slam series in Edmonton.
Titilope was the 2015-2016 ambassador for Intel's She Will Connect program. She also ran a column on BellaNaija called Through Her Eyes… With Titilope Sonuga as part of her role.
She performed in the first spoken word showcase at the Chinua Achebe Colloquium in Africa at Brown University alongside world renowned poets and was selected from over 200 poets to meet the late iconic American poet and activist Dr. Maya Angelou.
Her spoken word album Mother Tongue was released in 2013 followed by a second collection of poetry, Abscess, in 2014.
Titilope was the first poet to appear at a Nigerian presidential inauguration ceremony, performing at the May 2015 inauguration of President Muhammadu Buhari.
She was also a speaker at the TEDxEdmonton in 2014.
Titilope's story "is a testament to the power of the human voice and the transformative power of speech."