A Twitter user has been updating a thread since November 16, 2016, when she met the man who on Wednesday, July 26, 2017, became her husband.
The man had sold her the last iPhone in a store, then delivered tacos to her house at 1 am in the morning.
The two hit it from there, going on date, getting engaged, and finally getting married.
See the posts below: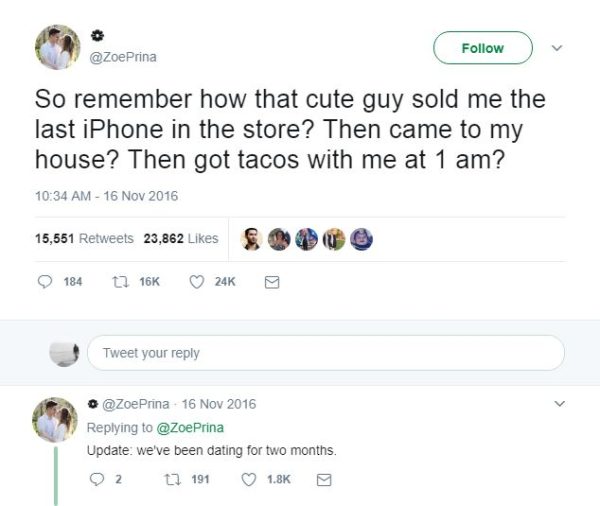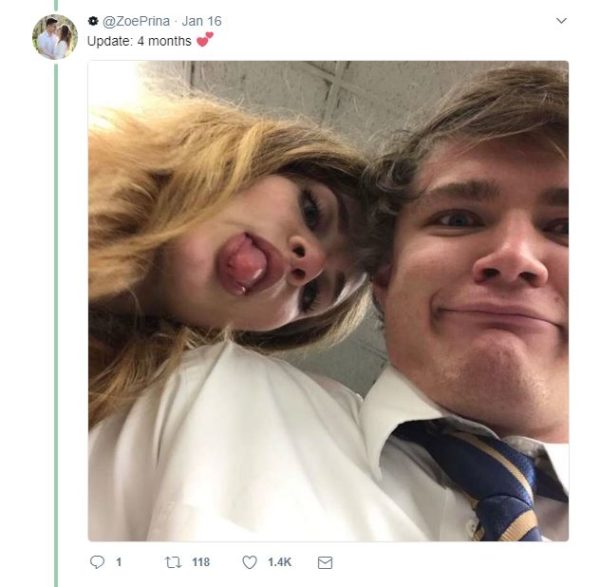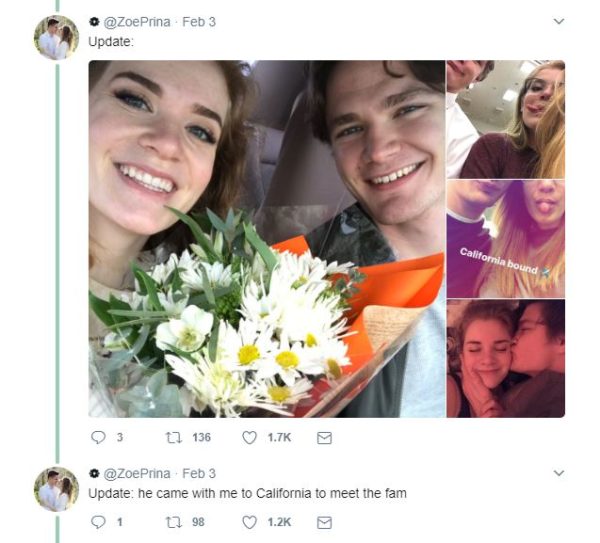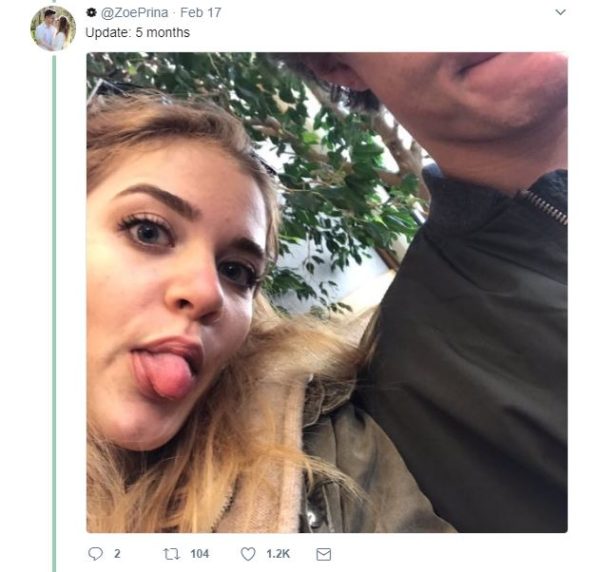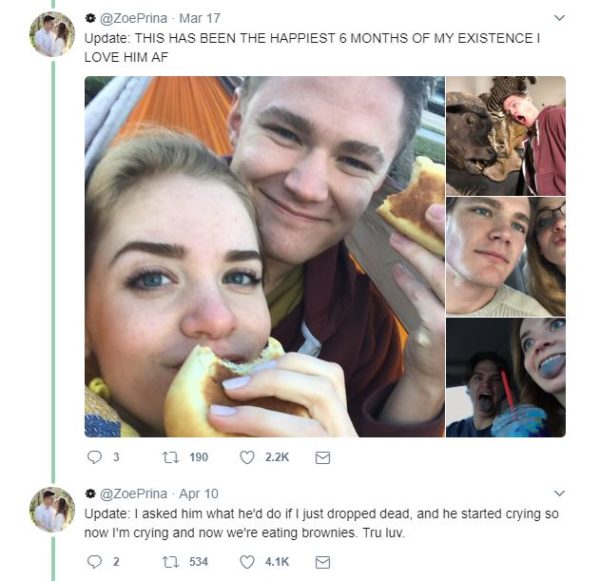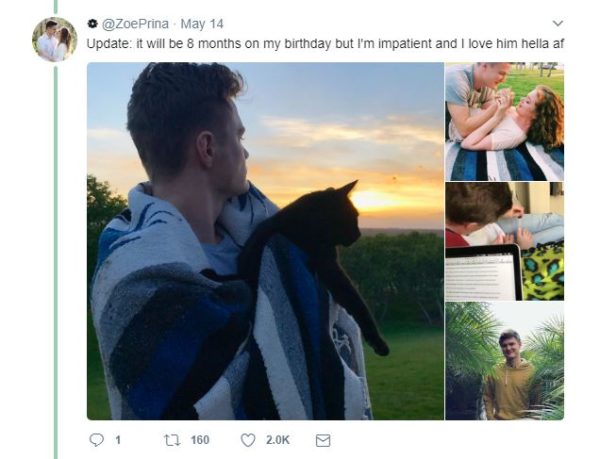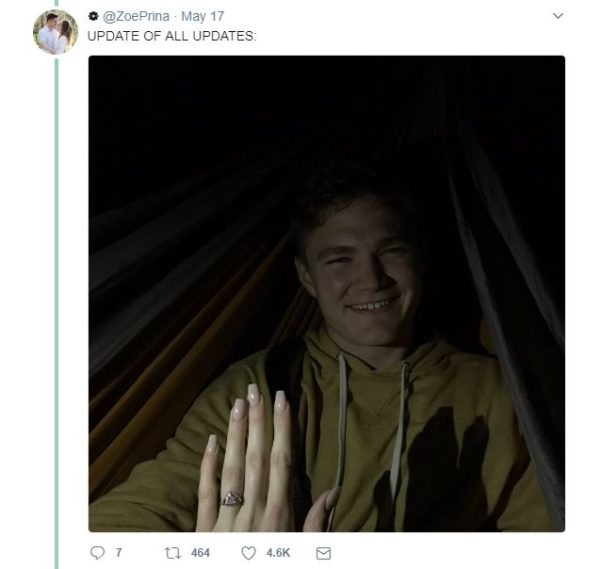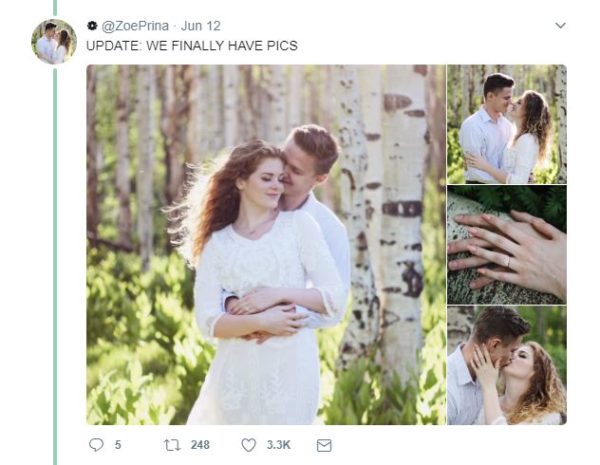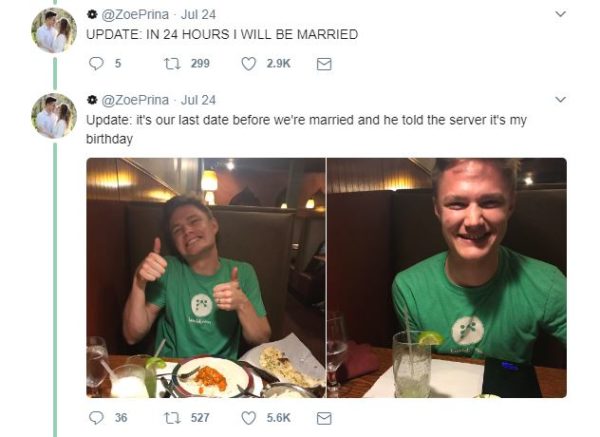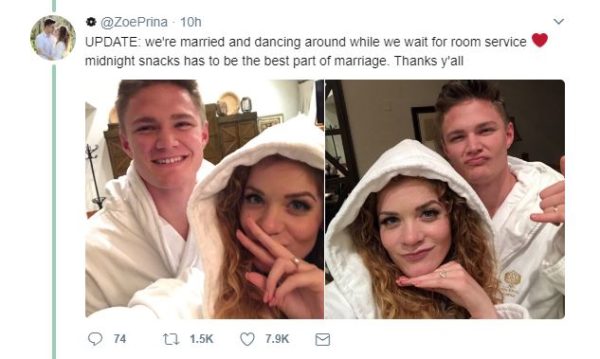 Photo Credit: Twitter – @zoeprina