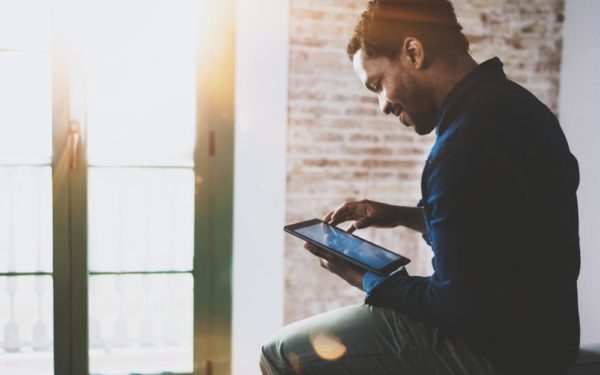 So you are now tired of spending plenty money buying data subscription?
Or maybe you've been harbouring  thoughts of robbing a bank in order to buy another monthly subscription….  the last one barely survived 3 weeks. My brother and sister, worry no more.
I've got 5 tricks and a story that will help you conserve your subscription, and finish it just before it expires. These are tried and tested tips; they do not require any technical skill or geeky skills. It's for consumers like you and me.
I never actually felt the recession wind blowing towards me until recently when I somehow ran out of cash and couldn't even afford any of Glo, MTN, Etisalat or Airtel's cheap monthly subscription.
If you've been in this situation, you will quite agree with me that it's frustrating and indeed a trying time – getting disconnected from the internet. I know some friends who can't imagine living a day without internet connection, whereas I lost mine for a whole month. Thank goodness I'm still breathing fine.
I learned 2 important things during this period.
1: "getting disconnected from the internet doesn't disconnect you from the world. You only get disconnected from the world when you stop connecting with people." (This is a quote I came up with).
2: How to conserve a Data Subscription.
I've been a fan of Glo for the past one year – ruling my world alongside enjoying the battle in the telecoms industry, even though NCC wanted to add to our expenses by hiking the price of data.
According to my calculations, Glo is still leading when it comes to cheap data subscription in Nigeria. The previous data plan I subscribed to before my predicament was the Glo 3.2GB for N1,000 and I was able to conserve it for a month.
So, how do you conserve your data sub with or without recessions – the consumer way?
Don't be addicted to streaming!
This may sound like a harsh punishment, but it is worth it. Yes, I know we're in the 21st century, and yes I know that streaming of content is a part of the internet that gives us some much pleasure; but the truth is that streaming consumes data. Downloading the video is 'in-a-way' cheaper than streaming. Please, don't get carried away, if you're on a light data subscription, you shouldn't download everything you see on the web. Doing that, combined with the now-and-then-streaming, your subscription won't even last a week.
Switch Off Data Connection when you're not browsing
I have this friend who always keeps his Bluetooth, WiFi and Data connection on.
Guess what?
His monthly subscription barely crosses the second week.
Lucky for him, he is a rich kid.
If you believe you're not a wasteful rich kid and you want to conserve your data subscription, learn to switch off your data connection when you're not browsing. Your Wi-Fi and Bluetooth should not be left out either; you will be conserving your battery life by turning it off.
Update Apps With Wi-Fi Only
A good number of us might have heard this somewhere, but have not taken it into consideration. Now, let me clear the air on this.
Application update with Wi-Fi is preferable to updates over cellular connections.
Why?
Lemme answer that question with my own question.
The last time your apps were updated automatically without your permission, how many MBs (Megabytes) and GBs (Gigabytes) did you lose? Pretty much eh?
That's why installing updates over WiFi is preferable.
If your apps are updated automatically without your consent, you're not alone. There are some folks who still complain about it. Let me 'show' you how to stop this from repeating itself.
If you're an Android user, quickly open the Google Play on your device and tap on the three horizontal lines parallel to each other.
Next, tap on the settings option and then select the "Auto-update apps" button. Hit "Auto-update apps over WiFi only".
Be the Boss of the Sync Option
Who doesn't love getting apps synchronized to push notifications? That's what the Sync option does – push notifications. Before now, I've got mine toggled on. I believe you are not different. But, have you forgotten that if you're syncing setting is toggled on, your phone will always keep checking server for fresh content? A lot of apps are set to keep sync by default, but funny enough some of us don't even use it.
I'll advise you keep an eye on your account synching options.
If you're an Android user, here is how to keep an eye on the Sync option Go to 'settings' >> 'Accounts'
If you don't want to get updates of useless services, go to your Google accounts and tap on the ones you use most.
I've got all toggles turned on; this means I've got all my Google apps (Chrome, Docs, Gmail, Google +, Contacts, Drive, e.t.c. synchronised. I know very well that I don't really use a good percentage of these apps, so I can go ahead and turn off the toggles for the apps I don't use.
This is a brilliant consumer trick that will not only save my precious data, but will also save my hard earn CASH! Do same for as many other accounts and save more data.
Don't Give Background Data a chance
You might have never taken this part of data conservation seriously, but there are some apps that live to feed on data, even when your device is not in use.
Android is the master in this feature – keeping everything updated and monitored with background data while you're busying to other stuff.
The truth is that, whether it be on your PC or Smartphone, you don't necessary need all you apps active all the time.
Closing the curtains
So, guys! These are just a few of my favourite tricks that will help you keep an eye on your data usage without tearing your device. I've got one or two other stuff on my blog that would interest you as 'consumer of technology'. Care to check them out?
Are there any other tricks you want to share? Hit the comment section and let's hear your opinion.
Photo Credit: Kantver | Dreamstime.com