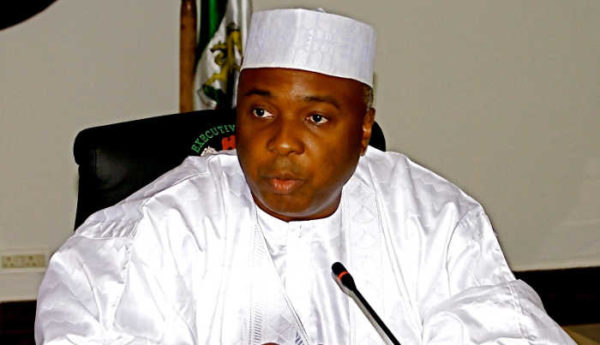 A civil servant in Kwara State Biodun Baba was reported by Punch to be arraigned in a magistrate court in Ilorin for making defaming posts on Facebook against the Senate President Bukola Saraki.
Baba is said to be a member of the All Progressives Congress (APC) Ile Kolawole Gambari Ward 1, Ilorin East Local Government Area, and a primary school teacher.
The complainant is said to be the party Chairman, Kwara Central Senatorial District, Ilorin, Jimoh Adesina.
He said:
Since July, 2017, the accused, through his walls on Facebook, has been inciting the public against the Kwara-Central Senatorial District representative at the upper chambers, Dr Olubukola Saraki, the incumbent Senate President of the Federal Republic of Nigeria.

Baba has been exerting undue influence on innocent persons which is a threat to public peace by spreading falsehood which has caused and still causing disaffection, pandemonium among the citizens of Kwara State and beyond by disparaging the person of the Senate President, the good people of Kwara-Central Senatorial District, which he represents.

The last straw that broke the camel's back was the dissemination of false and untrue information accentuated with malice about the third citizen of the Federal Republic of Nigeria to the whole world, urging the public not to vote for him as a senator in 2019 in the column of his FB of July 3, 2017 by 9.54pm. The statement, in fact, is credited to the accused person after necessary investigation was carried out.
The counsel for the complainant Sikiru Solagberu later informed the court that his client wrote a letter to him to withdraw the case from the court.
However, Bukola Saraki has, in a series of tweets, debunked the news, saying he is committed to the freedom of speech.
See the tweets below: