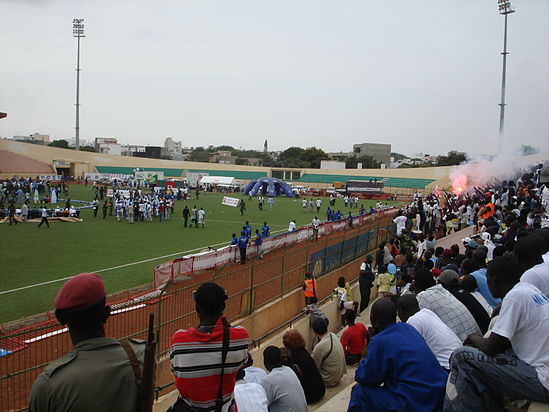 Following the death of eight people in a football match at the Dempa Diop Stadium on Saturday, authorities in Senegal have suspended all sporting or cultural events in the country until after the nation's election on 30 July as the government attempts to avoid a repeat of the weekend's tragedy.
Multiple witnesses told AFP that US Ouakam fans threw stones and other objects at Stade de Mbour supporters when Mbour scored a goal to take a 2-1 lead in extra time during Senegal's League Cup final, an action which reportedly triggered the stampede.
The Senegal Football Federation, however, reacted on Monday by suspending the US Ouakam team.
According to The Guardian, the Federation's discipline committee would also meet soon to decide on sanctions against Ouakam.
A wall collapsed onto fans as they tried to flee the panic created by projectiles being thrown, while police have defended their behaviour among the confusion when tear gas was fired.
The Stade Demba Diop was built during the 1960s and had raised concerns in recent years due to the antiquated nature of the structure.
Stadium tragedies are common in African football, and Saturday's disaster is the latest in a long string of such disasters.