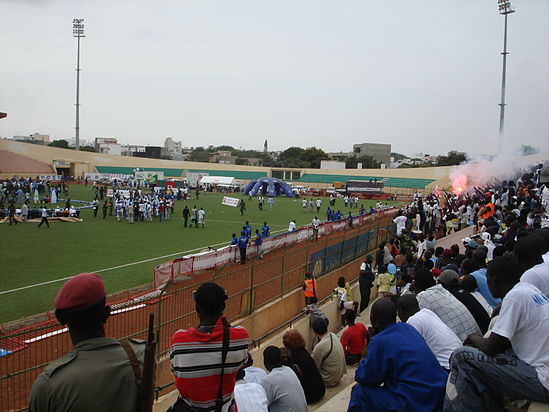 No fewer than eight soccer fans were killed on Saturday in a stampede at Demba Diop stadium in Dakar, Senegal.
The stampede occurred during a match between two local teams, the sports minister said.
A fight broke out between fans of rivals US Ouakam and Stade de Mbour and police fired tear gas to break it up.
The resulting confusion triggered the stampede, Sports Minister Matar Ba said.
APS reported that at least 49 others were seriously injured in the confusion as a wall collapsed at the stadium.
Senegal's safety record at large gatherings has been heavily criticized this year after the death of dozens of people at a religious retreat in April when a fire ripped through makeshift shelters.
At least 17 people also died in a stampede in a match in Angola in February when hundreds of supporters stormed the stadium.