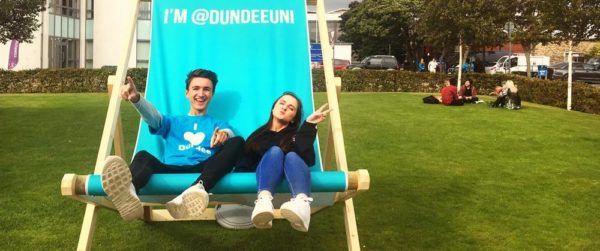 Places are still open in September 2017 at the University of Dundee. Professor Peter McEleavy, Professor of Law and Jenny Cook, Senior International Officer for Africa and the Middle East are visiting some cities in Nigeria to meet with prospective students. Scholarship opportunities are still available for up to £5000 to deserving students across all subject areas.
You can choose from a wide range of courses in Oil and Gas, Energy (Finance, Economics, Sustainability, Law) Medical Sciences (including Public Health, Medicine, Pharmacology, Dental Public Health, Human Anatomy, Forensic Science etc), Law (many options), Accounting, Business and Finance, Engineering, IT and Computing, Art and Design, Life Sciences and lots more at both undergraduate and postgraduate levels.
Why Dundee?
Meet Jenny and Professor Peter in your city and take hold of the Dundee Advantage. Bring your academic documents including transcripts as Peter will be happy to make spot offers and award scholarships to deserving students on merit.
Date: Wednesday, July 5th, 2017
Time: 10.00 am – 12.00 pm
Venue: SI-UK Education Council Abuja
Contact: [email protected]
Date: Wednesday, July 5th, 2017.
Time: 2.00 pm – 4.30 pm
Venue: UKEAS Abuja 50 Adetokunbo Ademola Crescent, Osas&Oseji Building between UBA and H-Medix, Wuse 2
Contact:   [email protected]
For more enquiries, contact:
Babajide Ogundeji
Recruitment Officer- West Africa
University of Dundee
[email protected]
+2348175133447
W: www.dundee.ac.uk/international
——————————————————————————————————–
Sponsored Content