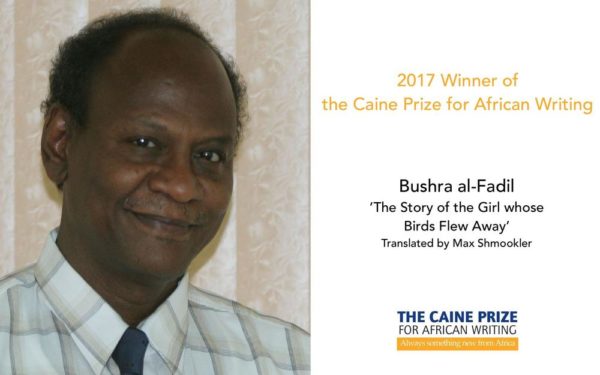 On Monday, July 3, 2017, the Chairman of the Judges of the Caine Prize for African Writing announced the winner of this year's award.
Sudanese writer, Bushra al-Fadil clinched the winning prize of £10,000 (to be split with his translator, Max Shmookler – £3,000)
The Story of the Girl Whose Birds Flew Away was published in a collection of short stories called The Book of Khartoum, originally in Arabic.
Speaking on the story, the chair of judges had this to say: "the winning story is one that explores through metaphor and an altered, inventive mode of perception – including, for the first time in the Caine Prize, illustration – the allure of, and relentless threats to freedom. Rooted in a mix of classical traditions as well as the vernacular contexts of its location, Bushra al-Fadil's "The Story of the Girl Whose Birds Flew Away", is at once a very modern exploration of how assaulted from all sides and unsupported by those we would turn to for solace we can became mentally exiled in our own lands, edging in to a fantasy existence where we seek to cling to a sort of freedom until ultimately we slip into physical exile."
Read the winning story HERE
Bushra won the award, beating three Nigerians. Read their stories by clicking on their names: Lesley Nneka Arimah, Arinze Ifeakandu, Chikodili Emelumadu and one South African – Magogodi oaMphela Machine
Congratulations to the winner and the shortlisted authors! We can't wait to read more of your work.