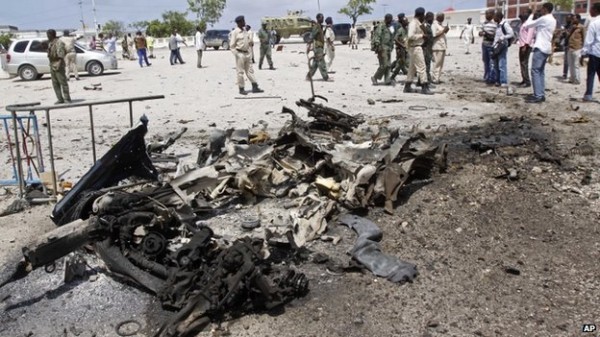 Somali families are refusing to bury the bodies of 10 loved ones, including three children until the government takes responsibility for killing them in a U.S.-backed military raid, officials said on Sunday.
The ten were reportedly shot dead by Somalia's army during an operation carried out in Bariire village on Friday.
The deputy governor of the surrounding Lower Shabelle region, Ali Nur, told Reuters the bodies would be stored until the government pays compensation.
"We refused to bury them because the government has denied and it still has not directly admitted it killed the civilians," Nur said.
Authorities had converted a refrigerated lobster truck into a mortuary to hold the bodies, he said.
Somalia's army initially said all the dead were members of the Islamist al Shabaab militia they were fighting against with help from U.S. and African Union forces but later acknowledged some civilians had died.
Lawmaker Dahir Amin Jesow said those killed were farmers who had armed themselves for defence against a rival group.
"The government wants the bodies buried prior to investigation but we will not. We shall have the bodies inside the truck even for a month," Mohamed Hussein said.
The government says it has formed a team to investigate the incident.
The White House has granted the U.S. military broader authority to carry out strikes in Somalia against al Shabaab, which is linked to al Qaeda.